The World's Worst Luxury Hotel is in Manila
And it's owned by Robert De Niro.
by Jozza Alegre Palaganas | December 17, 2015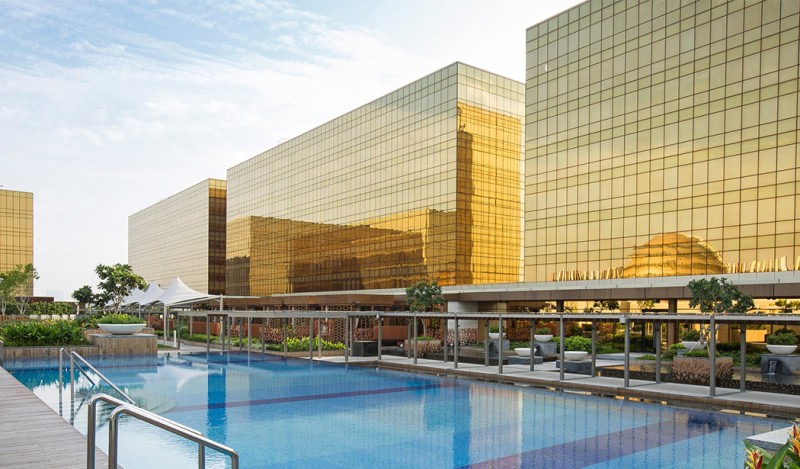 Nobu Hotel Manila, the Robert De Niro-owned hotel in City of Dreams, Manila, is the world's worst luxury hotel—at least according to Luxury Travel Intelligence (LTI), a members-only organization aimed at high net worth individuals, as reported by Blouin Art Info.
The hotel was the first of the Nobu chain to open in Asia, and owners De Niro, Chef Nobu Matsuhisa and Hollywood producer Meir Teper even flew in to attend the inauguration on May 18 this year.
LTI's members said that the hotel provided "disappointments at every turn" and when asked about the Manila version of the upscale Japanese eatery, the declaration was that they "underwhelmed and disenchanted." The hotel was named top worst only six months after its launch also due to "some questionable developments and over expansion."
Nobu Hotel Manila is the only hotel in Asia to join the worst list. Meanwhile hotels in Tokyo, Ho Chi Minh, Chengdu and Jaipur took the top 3, 5, 6 and 7 spots in 2015's best new hotels, respectively.
Here are LTI's complete 2015 best and worst rankings:
The best new luxury hotels 2015
Mandarin Oriental – Marrakech
Sant Francesc, Palma Mallorca
Aman, Tokyo
Villa Rene Lalique, Alsace
Reverie Saigon, Ho Chi Minh City
Temple House, Chengdu
Sujan Rajmahal Palace, Jaipur
La Fiermontina, Puglia
Six Senses, Douro Valley
Gansevoort, Dominican Republic
The worst new luxury hotels 2015
Nobu, Manilla
Shangri-La's Le Touessrok, Mauritius
St Regis, Mumbai
Zaya Nurai, Abu Dhabi
Edition, Miami Beach
Lanesborough, London