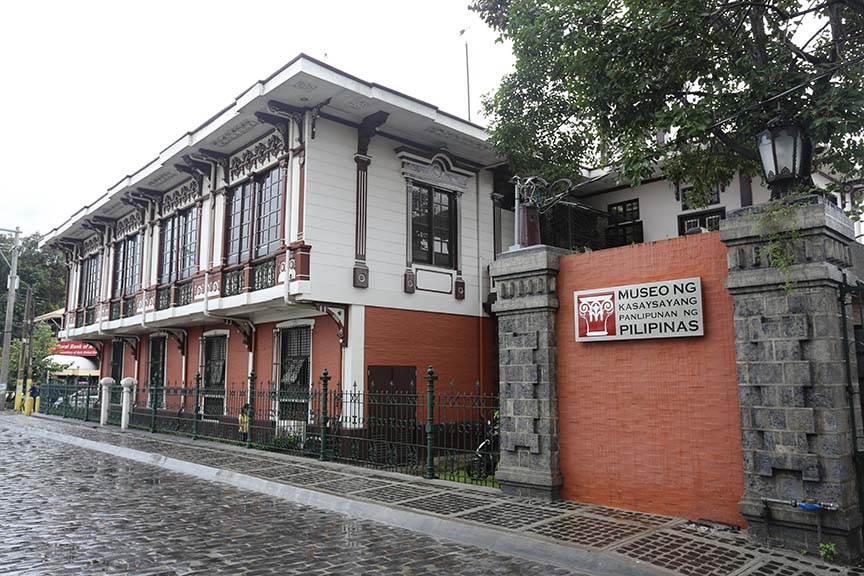 Appreciate Asian History and Culture in These Museums with Free Admission
Educational + fun + free = best
by Meryl Medel | July 24, 2019
via National Historical Commission of the Philippines
via National Historical Commission of the Philippines
If you want a museum closer to home, visit the Museo ng Kasaysayang Panlipunan ng Pilipinas (Museum of Philippine Social History). Also known as the Pamintuan Mansion, the museum is housed in the mansion built by Mariano Pamintuan and Valentina Torres as a wedding gift for their son Florentino. The mansion itself is full of history, serving all sorts of functions, like General Antonio Luna's headquarters, a club house of the United Services Organization, General Douglas MacArthur's headquarters, and even the seat of the Philippine republic at one point. Nowadays, it houses collections of artifacts that show a glimpse of Filipino social history from  Filipino textiles and clothing styles to musical compositions and games to architectural styles and kitchen utensils.
Where: Sto. Entierro St. cor. Miranda St., Angeles City
When: Open daily except Mondays; 8:00 AM to 4:00 PM 
Note: Visits should be arranged prior to the actual visit date by contacting the museum through (045) 304 4042 or [email protected] 
Read more: Manila Museums You've been Taking for Granted for Too Long
Which other museums with free admission have you been to? Share them with us below!