Hong Kong Is the Top International Destination for Pinoy Families in 2023
Make use of the long weekends we have in 2023!
by Ina Louise Manto | March 21, 2023
While going solo or making plans with friends is always exciting, traveling with family is the usual way Pinoys like to travel, whether international or local. "Families are taking advantage of the school breaks to spend quality time on trips together," said Enric Casals, Regional Vice-President Southeast Asia and Oceania at Agoda.
According to early 2023 search data from the travel platform Agada, Hong Kong is the most popular destination for Filipino families looking to enjoy an international vacation together. HK may be one of the last destinations to reopen to tourists, but data shows great interest in exploring the cosmopolitan city. With more long weekends and opportunities to fly to HK for free and enjoy rewards this year, you might consider going here with your family for the long-awaited international revenge travel.
To help you plan your trip, we've gathered fun-filled attractions and experiences for families in Hong Kong:
Landmarks and Museums
Victoria Harbor
Location: Admiralty, Hong Kong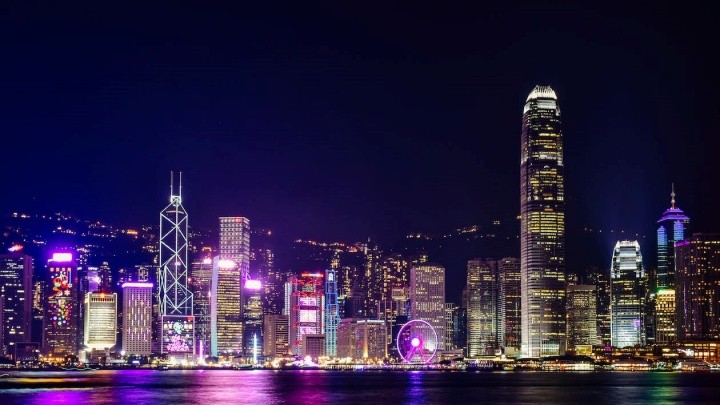 No trip to Hong Kong is complete without seeing the stunning city skyline and mountain views at Victoria Harbor. This natural attraction separates north and south Hong Kong, and it's a sight to behold both during daytime and nighttime. During the day, you can stroll along the harbor and visit nearby attractions such as the Avenue of Stars in Tsim Sha Tsui – an attraction modeled on the Hollywood Walk of Fame.
After shopping around, rest your tired feet at Ocean Terminal Deck and catch a colorful sunset. If you wish to take photos of sparkling city lights, see a multimedia light show, A Symphony of Lights, in Tsim Sha Tsui East.
Star Ferry
Location: Tsim Sha Shui Star Ferry Pier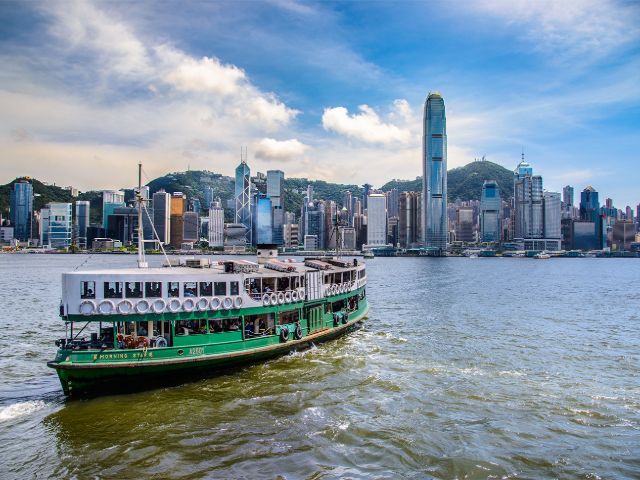 Speaking of Victoria Harbor, one of the best ways to enjoy the iconic landmark is by cruising along its waters via the famous Star Ferry. It's one of Hong Kong's oldest modes of transportation, which has been carrying passengers for more than a century.
Victoria Peak
Location: Peak Tram Station / Central and Western District, Hong Kong Island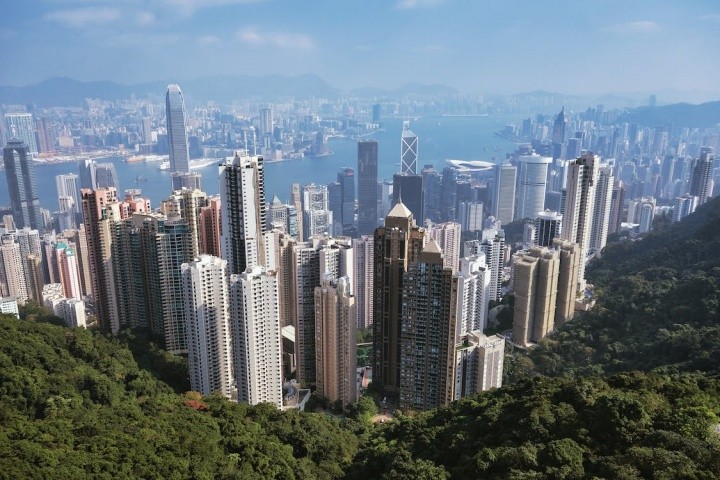 Ever wondered what it's like to see the Hong Kong skyline from a different vantage point? The best way to see it is at Victoria Peak or Mount Austin, which is the highest hill in the city at 1,811 feet. You can hike to the peak or go more conveniently – by taking the historic Peak Tram ride that uses a funicular railway. The ride is one for the books; the hike is so steep the buildings will look like they're leaning! You can book a ride online starting at PHP 524, which will also take you to Sky Terrace 428 where you can enjoy a 360-degree of Hong Kong Island.
Hong Kong Museum of History
Location: 100 Chatham Rd S, Tsim Sha Tsui, Hong Kong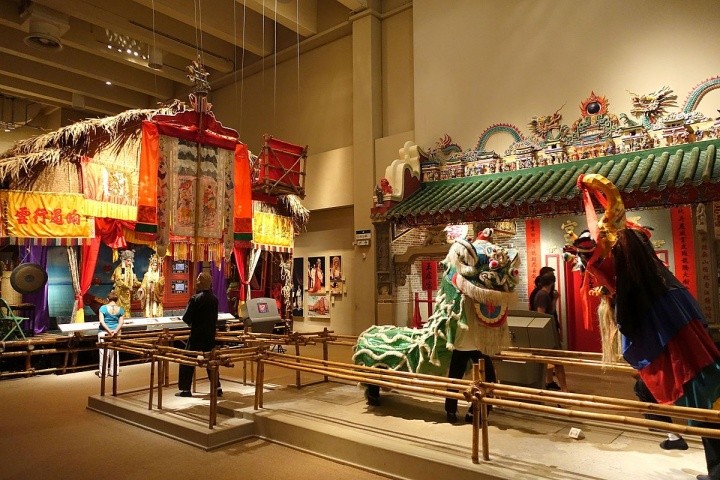 [credits to="Wikimedia Commons" url="https://en.wikipedia.org/wiki/Hong_Kong_Museum_of_History"]
A trip to the Hong Kong Museum of History is a must for history buffs. The museum opened in July 1975, with a gross area of 17,500 square meters. Here, visitors can view collections and galleries that showcase Hong Kong's natural history, local history, ethnography, and archaeology.
Galleries are open from 10 AM to 6 PM on Mondays, Wednesdays to Fridays, and 10 AM – 7 PM on Saturdays, Sundays, and public holidays.
Ticket price: HK$ 10 / PHP 70
Plan your visit here.
Amusement Parks
Hong Kong Disneyland
Location: Lantau Island, Hong Kong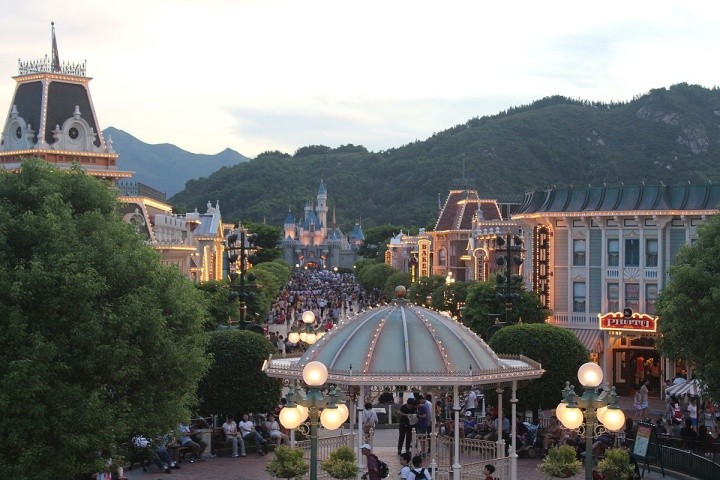 No one's ever too old to be lost in the magic of Disneyland. The park has seven themed areas for families to enjoy: Main Street U.S.A., Adventureland, Grizzly Gulch, Fantasyland, Toy Story Land, and Mystic Point. The ride going to the amusement park is also an experience, as you board Disney-themed trains from Sunny Bay Station. Sleeping Beauty's iconic castle is also open again, after undergoing renovation in 2019.
Tickets start at PHP 4,993 for adults.
Ocean Park
Location: Aberdeen, Hong Kong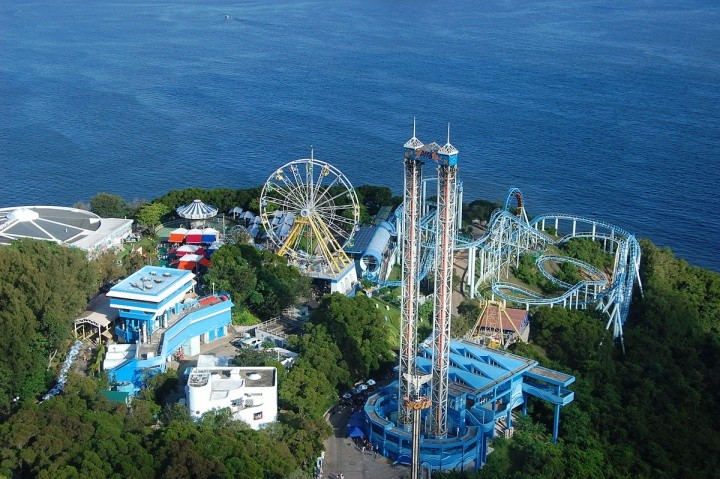 A visit to Ocean Park Hong Kong juxtaposes thrill and education for visitors. Known as one of HK's top tourist destinations for first-timers, Ocean Park houses one of the largest aquariums in the world, Atoll Reef, gigantic water slides, and thrilling amusement park rides. Make sure to bring extra clothes when you visit!
Ticket prices start at P2,778 for adults.
Open daily from 10 AM to 6 PM.
Outdoor activities
Tian Tan Buddha
Location: Lantau Island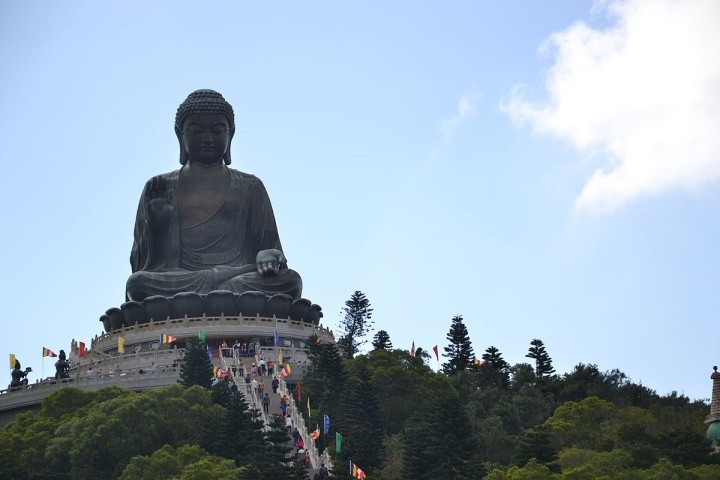 Hong Kong isn't just a cityscape; it also has islands that will let you commune with nature, such as Lantau, also known as HK's lungs. The island boasts hectares of lush forests, mountains, and even beaches. One of its famous destinations is the gigantic Tian Tan Buddha (The Big Buddha) nestled near Po Lin Monastery in Ngong Ping. Be prepared for a bit of a hike as visitors need to climb 268 steps to reach the 112 feet-tall statue.
Ngong Ping 360
Location: Tung Chung Cable Car Terminal, Lantau Island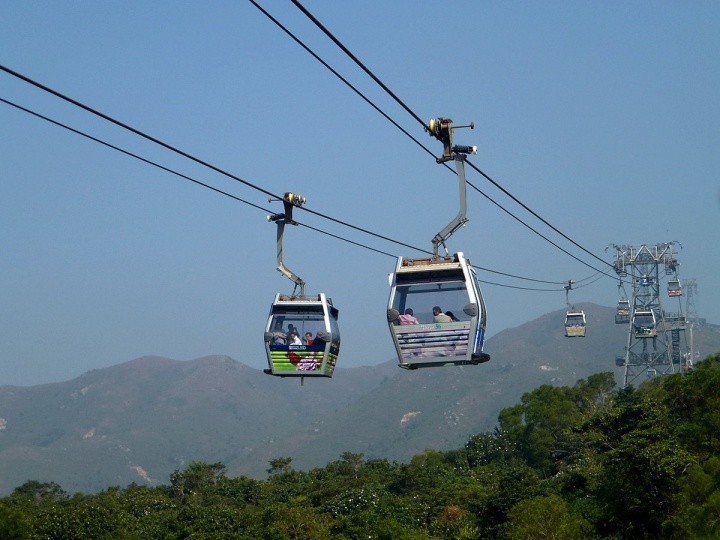 Another great way to soak in the beauty of Lantau Island is through a cable car ride at Ngong Ping 360. The first of its kind in Hong Kong, the cable car connects Ngong Ping and downtown Tung Chung, offering scenic views for passengers: rolling greens of North Lantau Country Park and the vistas of the South China Sea. You may opt for the standard cable car if you're on a budget or go for the crystal car, whose floors are entirely made of glass, for a more thrilling experience.
Ticket prices start at PHP 1,140 for adults.
Hong Kong Zoological and Botanical Gardens
Location: Albany Road, Central, Hong Kong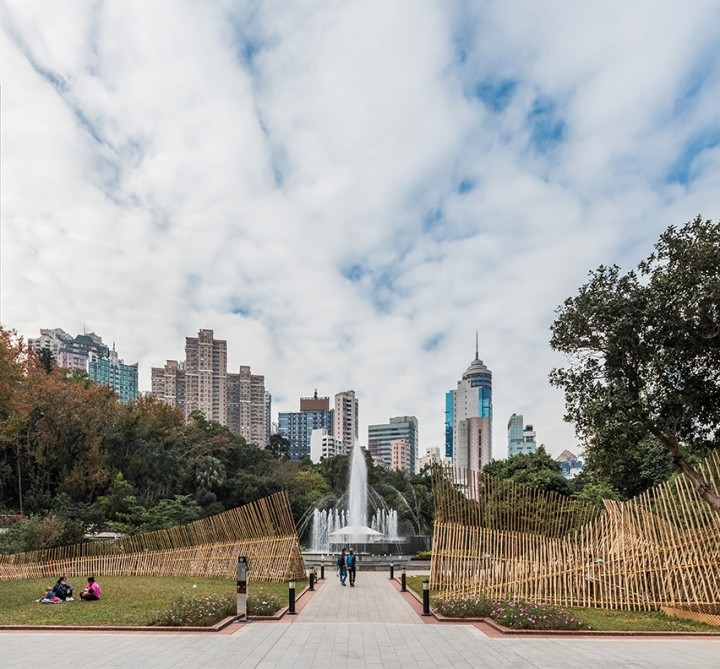 There are plenty of free attractions in Hong Kong, including the Zoological and Botanical Gardens. This mesmerizing outdoor experience first opened to the public in 1871. In its early years, the Botanic Gardens used to house native plants for research and collection. But in 1875, collections of birds and mammals were added to the establishment, changing its name to Hong Kong Zoological and Botanical Gardens. There are over five hectares of gardens to explore, and visitors may opt for a guided tour as well.
Find more information on the official website.
Culture
Temple Street Night Market
Location: Temple Street, Jordan, Hong Kong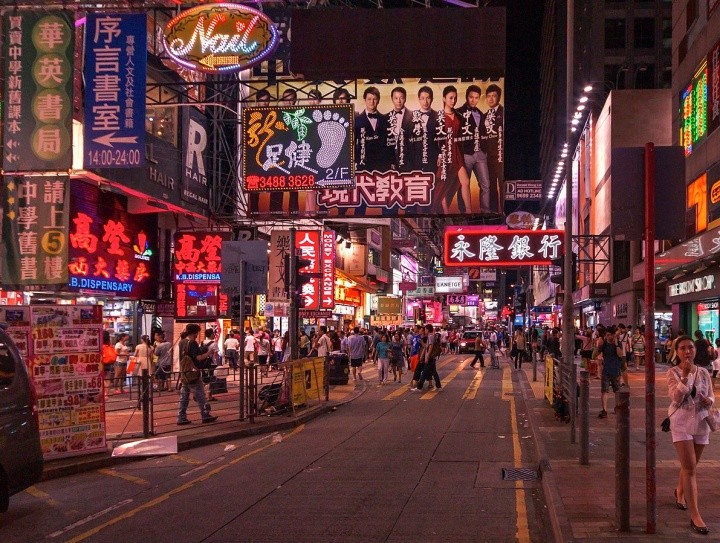 Antiques, souvenirs, affordable goodies – you name it, you'll find it in one of Hong Kong's largest night markets at Temple Street. It's one of the best cheap shopping and dining hubs in the city, so ready your wallets. If you're planning to bring lots of pasalubong for your loved ones, you better pay this market a visit.
6 Comfy Airbnbs That'll Make You Feel Right at Home in Hong Kong
6 Comfy Airbnbs That'll Make You Feel Right at Home in Hong Kong
Ina Louise Manto | Feb 08, 2023
Looking for other places to explore? Join WindowSeat.ph's official Facebook community What's Your Trip PH for more recos!