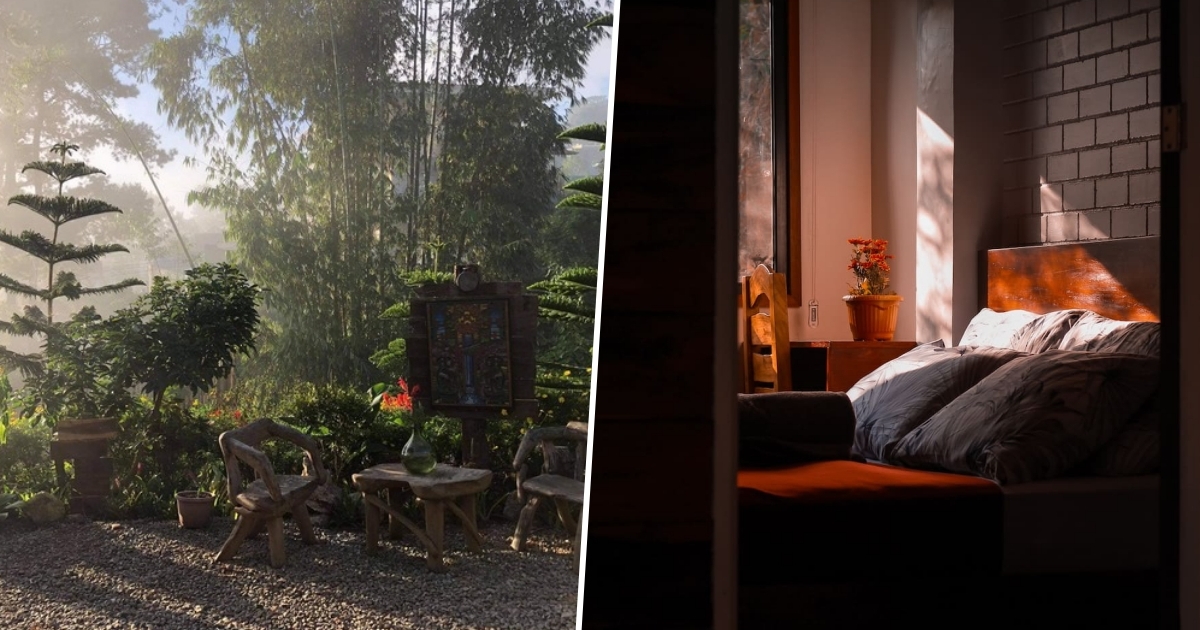 This Cozy Country House in Baguio City Is the Perfect Venue for the Holidays
The house has three bedrooms and a large bonfire pit.
by Ina Louise Manto | September 03, 2021
Filipinos are known to have the longest Christmas celebration that starts in September and can last up to the Feast of the Three Kings in January, so there's no judgment if you're planning your holiday as early as now. After all, you're not alone in making staycation plans after being on lockdown for a long time. If you're looking into spending your holidays to enjoy Baguio's cold weather, this country house is worth checking out:
Balai Ruthanna Homestay
Nestled in a peaceful and quiet neighborhood in San Luis Village, Baguio City, Balai Ruthanna is a country-style home that's ideal for your next memorable holiday venue. It's a rustic and cozy home surrounded by a garden – you'll be greeted by different trees, plants, and flowers the moment you enter the driveway. You will not only enjoy Baguio's cold weather but also an idyllic environment where you'll be surrounded by nature.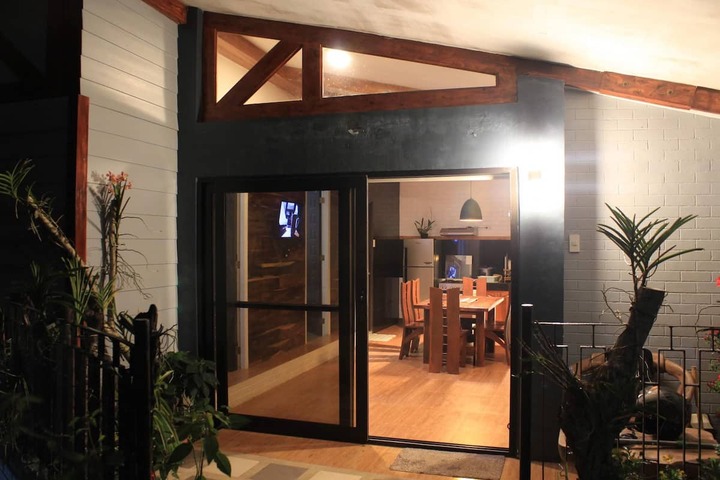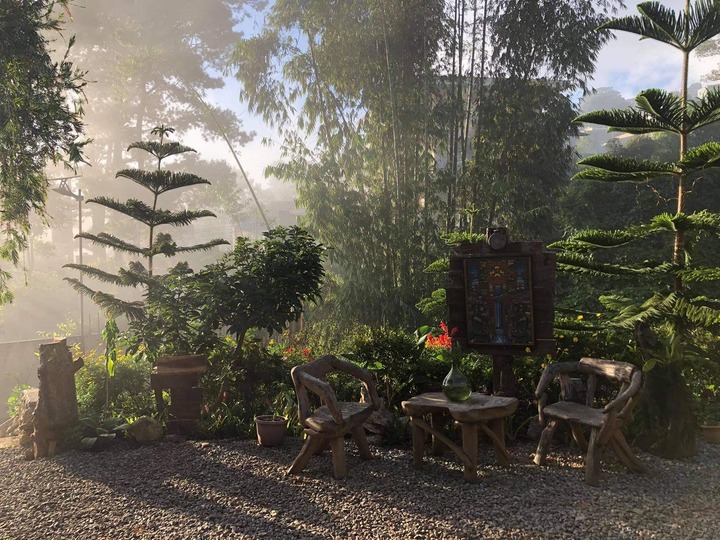 The country-style house features wooden interiors as seen in its furniture, walls, and decor, which gives it a more homey feel. There are three bedrooms in the property that can accommodate up to six guests, so it's just perfect for families or an intimate celebration with your closest friends.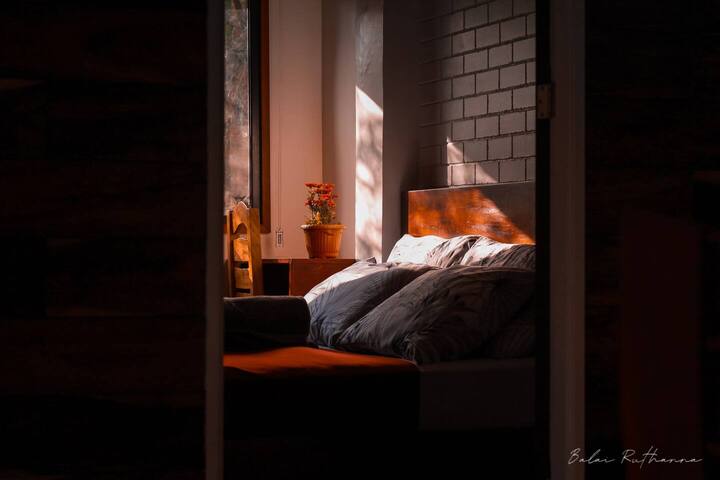 One of the rooms is a studio-type space that comes with a queen bed, a small living room, and sliding glass doors leading to the garden and backyard.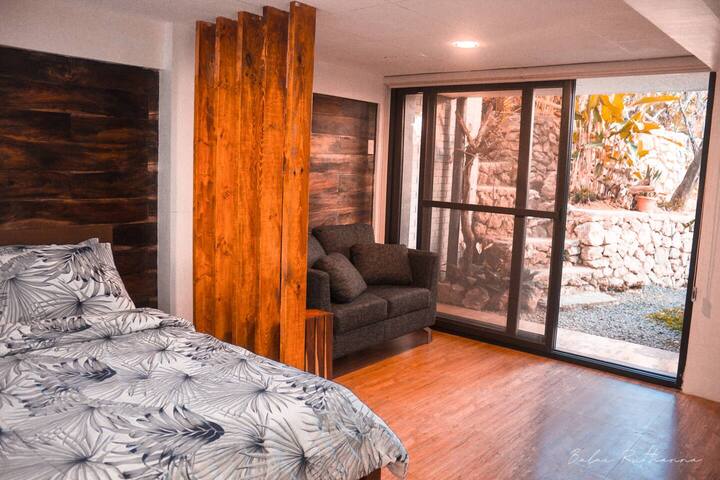 The living area, dining area, and kitchen share one open space, which makes bonding with family members easier wherever you are in the house. The kitchen is already fully equipped, so all you have to worry about is your menu for filling holiday meals. No such thing as dieting when you're on vacation, right?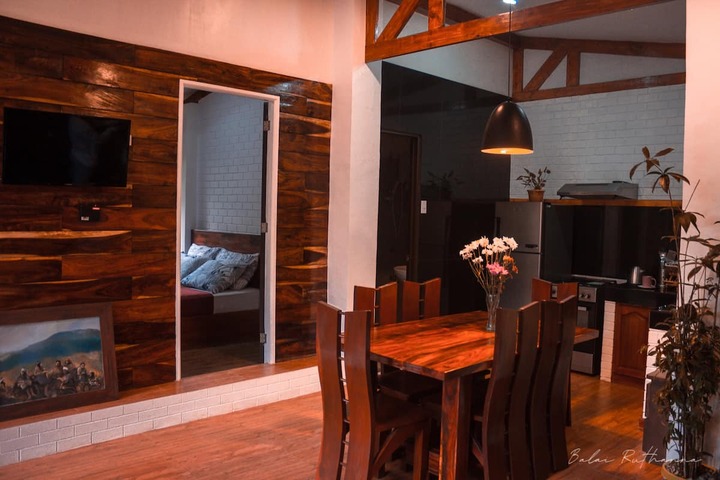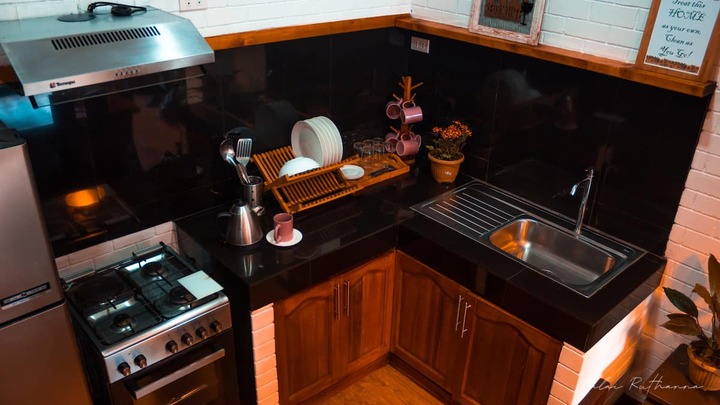 The surrounding nature is probably one of the best features of the house, which contributes to its relaxing ambiance. There's a large stone bonfire pit in front of the house, perfect for enjoying the cold weather, stargazing, and enjoying meaningful conversations. Never mind the expensive gifts and Aguinaldo, the sharing new memories with loved ones is priceless!
Rates at Balai Ruthanna Homestay start at P5,000 per night. Book your stay here.
For inquiries and more information on travel requirements, contact the Airbnb host or visit their Facebook page.
MORE: Baguio City Drops Its Swab Test Requirement for Fully Vaccinated Tourists!