LOOK: Recharge in the Mountains at This Idyllic Bamboo House in La Union
It's just an hour away from Baguio.
by Ina Louise Manto | September 06, 2022
Listen to this article:

We know La Union as a popular coastal destination where yuppies travel for surfing, dining, and partying. But even if you're not a fan of the sea or the usual crowd, the province still has something to offer, such as pockets of peace and quiet, like this quaint bamboo house in the mountains. Nestled just an hour away from Baguio, Balay Mamboo will let you experience what it's like to be surrounded by a lush forest for a night or two:
Balay Mamboo
The rainy season is upon us, which might not be the ideal time to head to the beach. Perfect for travelers who seek hidden paradises in the mountains, Balay Mamboo is a great venue for a restful staycation away from the noise of the city.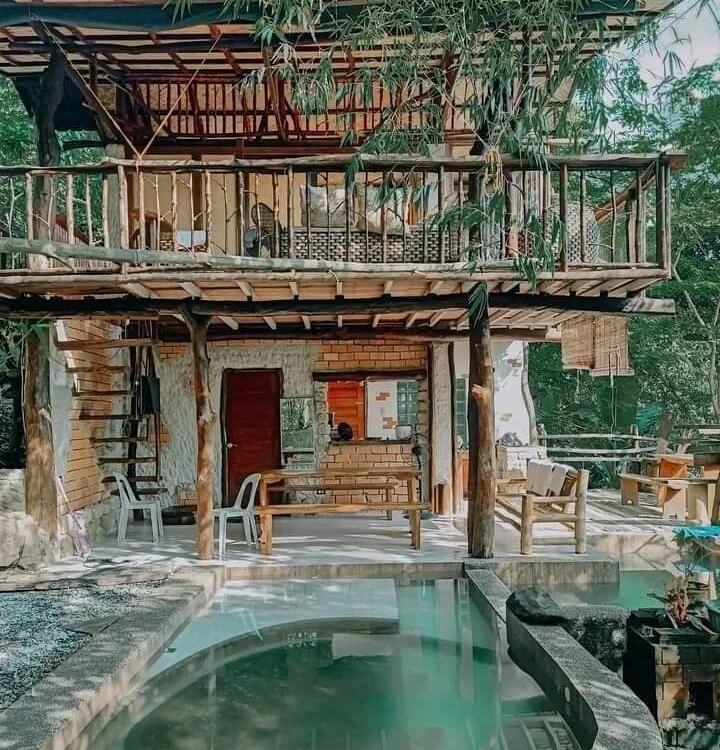 Balay Mamboo is a two-story home that utilizes natural materials that are mostly made of wood. It fits right into the forest setting, bringing a rustic charm to the comfy home. The design features open spaces, so you'll make the most out of the scenic view. Boasting brick and exposed walls, you'll find the kitchen, a veranda, and two pools that overlook the mountain on the ground floor. Just imagine spending a lazy afternoon lazily floating in the pool with the rustling of leaves as your music. There's no better way of appreciating nature than this.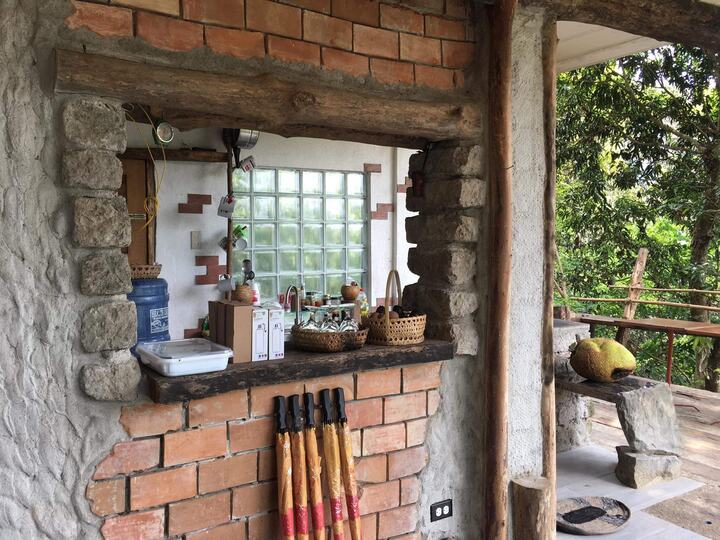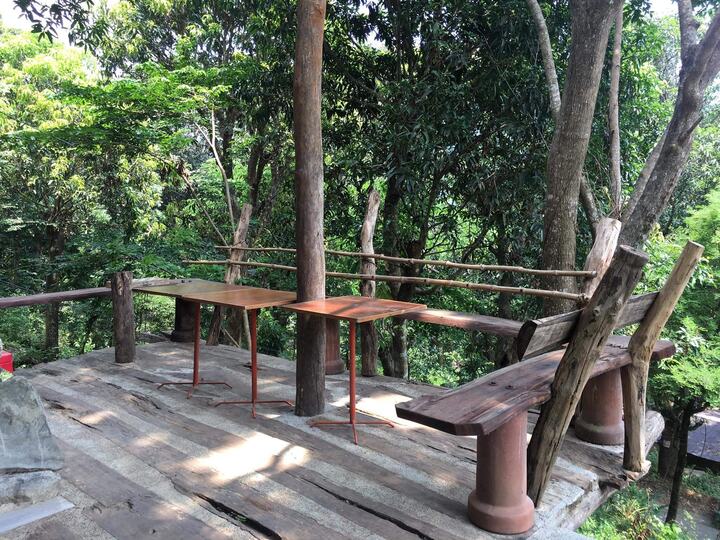 The dining area is also located on the ground floor. Alfresco dining is always a good idea!
The space
During your stay, you'll be sleeping upstairs. Balay Mamboo is ideal for up to eight guests, but it can be maximized to up to 12 people for an additional fee. Comfy mattresses are laid on the floor. If you can't get enough of the nature view, you'd be delighted that only glass walls separate the room from the outdoors.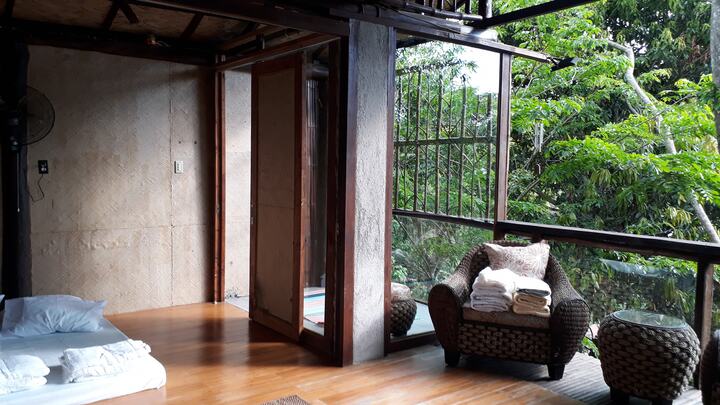 With the cool weather up in the mountains, there's no need to set up air conditioning anymore.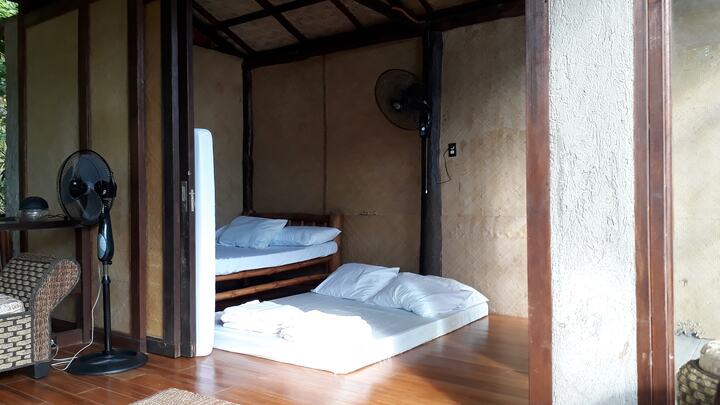 More areas for lounging are located on the second floor, including a balcony where you can enjoy coffee in the morning or go stargazing at night.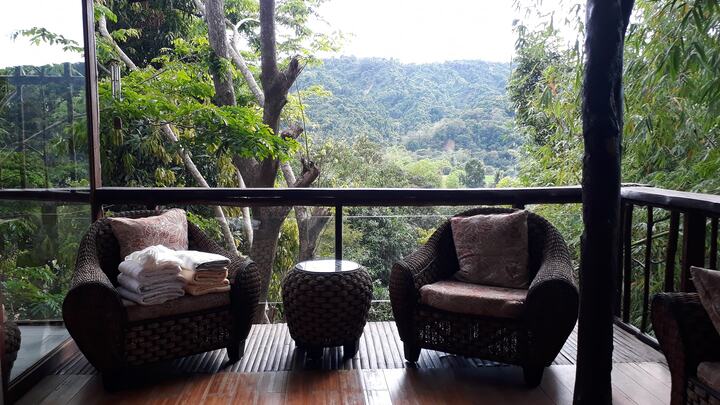 Balay Mamboo may look like a simple home, but sometimes, all it takes is going back to basics and getting lost in the beauty of nature to feel completely recharged.
Rates at Balay Mamboo start at P3,999 per night for a group of eight.
This Private Villa Will Let You Enjoy Surftown La Union Away from the Crowd
This Private Villa Will Let You Enjoy Surftown La Union Away from the Crowd
Ina Louise Manto | Jul 24, 2021
For booking inquiries and more information, send a message to Balay Mamboo on Facebook.