This Private Villa Will Let You Enjoy Surftown La Union Away from the Crowd
A slice of peace and quiet in the busy surftown.
by Ina Louise Manto | July 24, 2021
The year-long lockdown has robbed us of many travel plans, including beach trips. Now that travel restrictions have eased, going on beach getaways is made easier and there's no better place to go than La Union. There are many must-visit accommodations in the surftown but if you want to enjoy a private space away from the crowd, Ysla Villa is worth checking out.
A slice of Bali at Ysla Villa
Nestled in a subdivision in the heart of San Juan, Ysla Villa is a stylish accommodation that will offer you a quiet retreat in the busy Surftown La Union. Sure, meeting new friends from surfing or going restaurant-hopping is fun, but sometimes, all you need is a private space where you can relax without having to worry about visiting a place that's getting too crowded.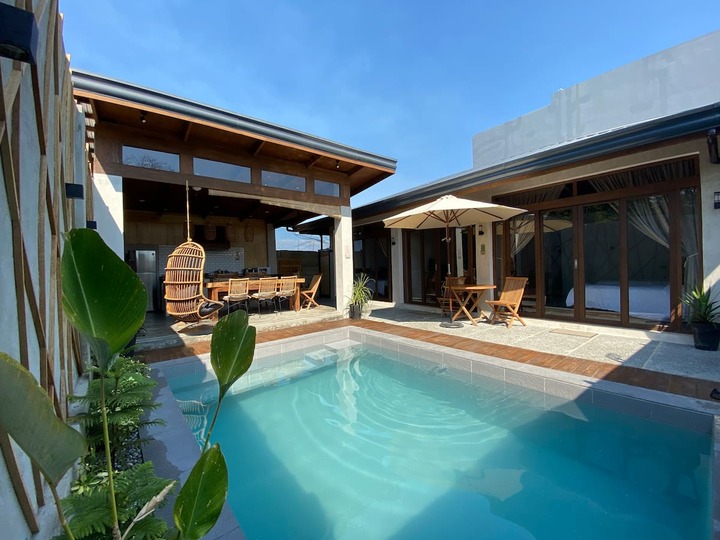 Every corner is picture-perfect, and it's a luxurious villa you wouldn't want to miss out on. Ysla is a two-bedroom villa but only one room can be accessed for this listing. The air-conditioned room has a double bed and a single bed. It's ideal for couples who want to go on an out-of-town date! Both rooms have sliding floor-to-ceiling doors with a view of the pool.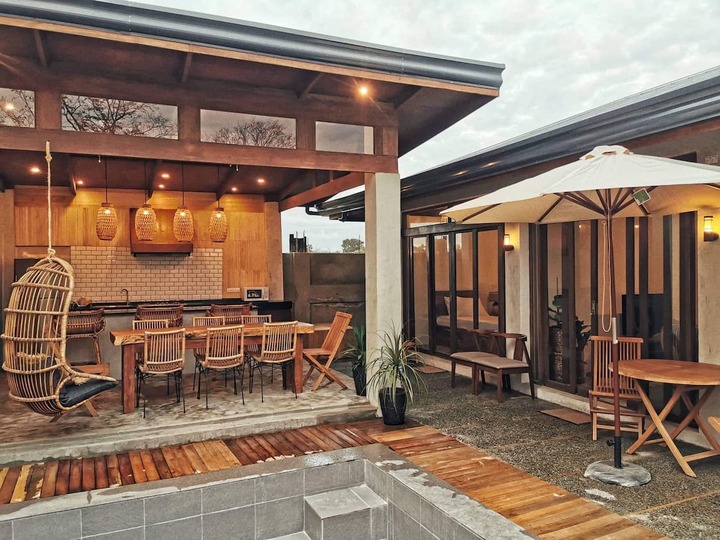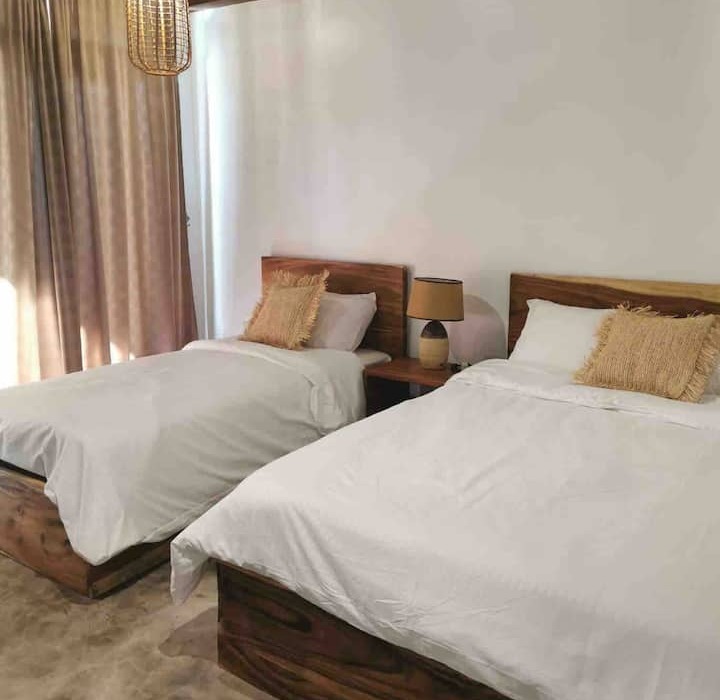 But if you plan on going with your family or a small group of friends, the entire villa can be rented too, for up to four guests. Just make a separate arrangement with the owners.
The kitchen and dining area by the pool would remind you of quaint stalls and restaurants around Elyu. It's fully equipped with cooking appliances and utensils and has a sleek island with stylish rattan chairs and lights. The kitchen alone is IG-worthy already!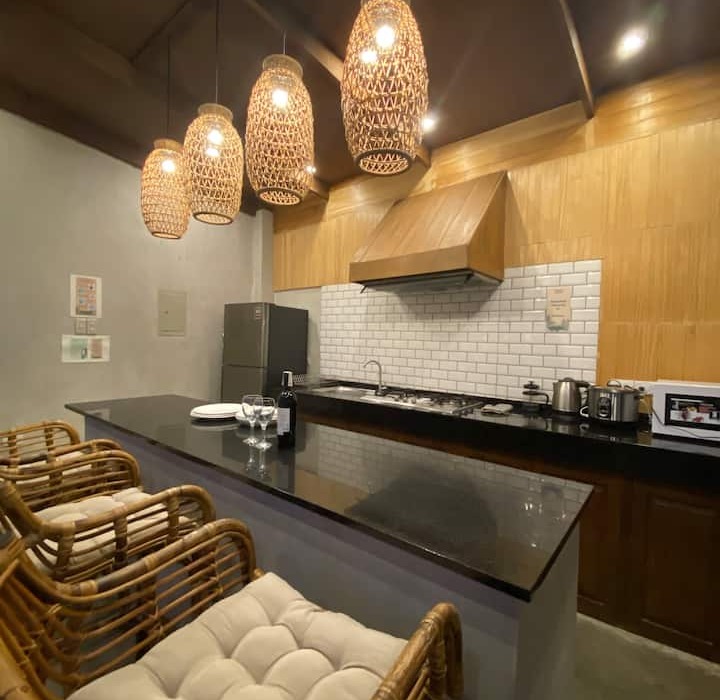 Ysla will give you a slice of Bali with its design, which you can also enjoy at the spacious air-conditioned living/lounge area. The smart TV is equipped with Netflix.
Important travel guidelines
Ready to book this villa? Health and safety protocols may have eased for leisure travel but La Union's local government unit still requires tourists to present a negative RT-PCR test result taken 72 hours before entry to the province, regardless of complete vaccination.
The following guidelines shall also be observed during your stay:
Complete a Health Declaration Form upon check-in
Register in a logbook in compliance with the Department of Tourism's guidelines on accommodation establishments
Check temperatures before check-in; guests with fever-like symptoms will not be allowed entry
Disinfect shoes using sanitizing mats
Wear a mask and observe physical distancing and proper hygiene
Rates at Ysla Villa start at P7,000 a night for two.
Book your stay here.
MORE: Tired of Your WFH Setup? Work from Surftown at This Trendy Boutique Hotel in the Heart of La Union