Retreat to the Mountains at This Cozy Glass Villa Near Tagaytay
Lu'Ra Calaca is just 15 minutes away from Twin Lakes.
by Ina Louise Manto | May 26, 2023
Yes, summer is still here, and we're appreciating every bit of air conditioning we can get. This also makes us want to go on a summer getaway! Whether it's tanning or lazily floating in the pool, here's to the folk who still haven't gotten their outing plans out of their group chats. If you're worried about driving too far, Lu'Ra Calaca is here to save the day. It's just a two-hour drive from the metro, and here's what awaits:
Lu'Ra Calaca
If you're the type to enjoy a mountain view over a sea view for a getaway, you'll love Lu'Ra. Nestled in the highlands near Tagaytay, this exclusive villa has a panoramic view of the nearby Mt. Batulao, which is a famous beginner-friendly summit. This two-floor house features enormous glass windows that will allow you to appreciate the nature view, which you probably won't get enough of.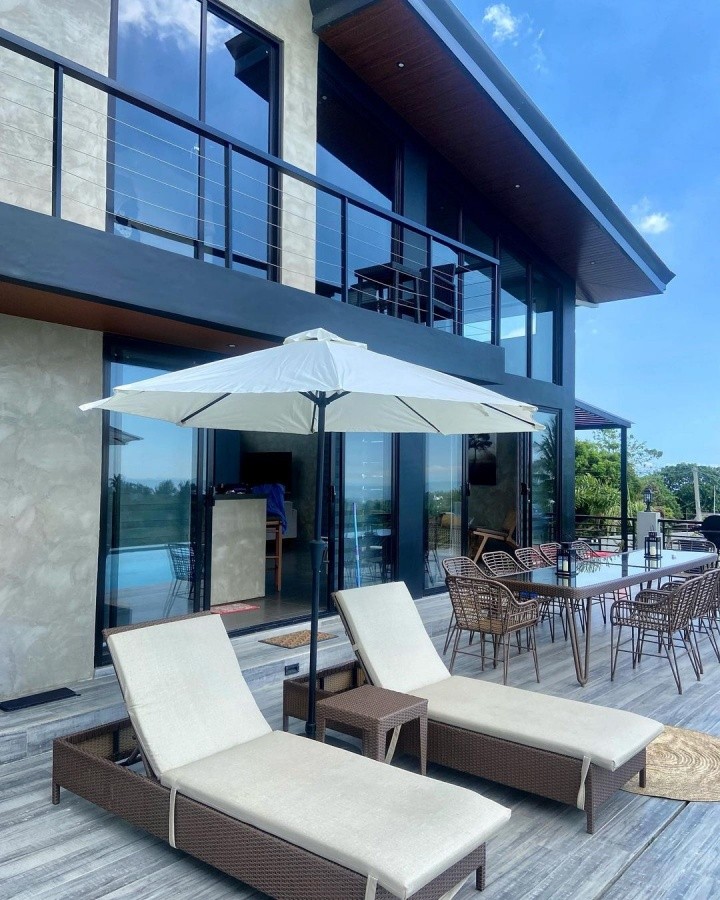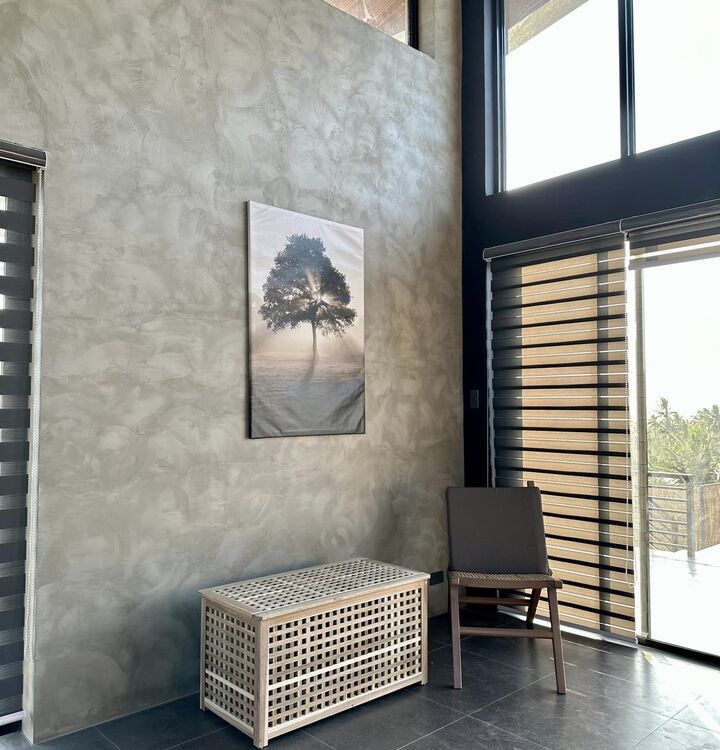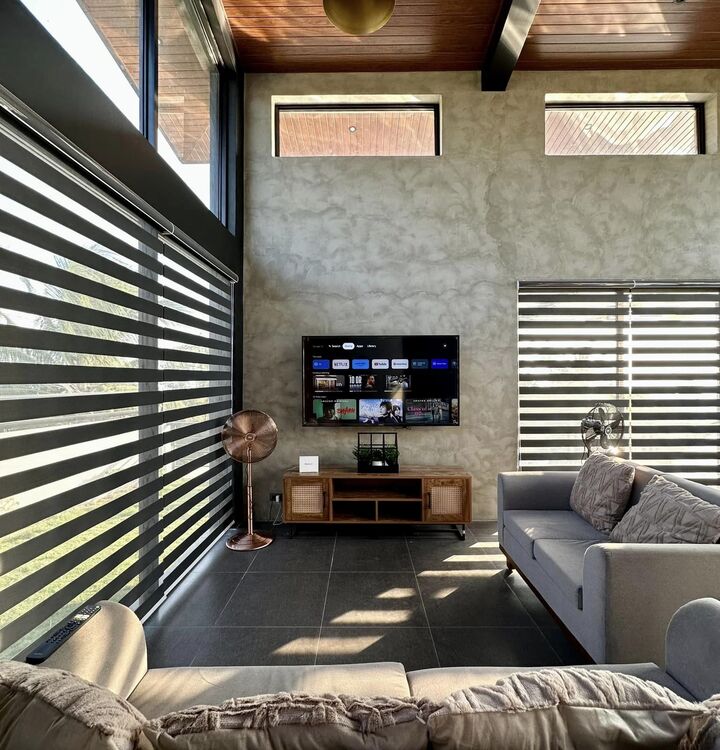 Lu'Ra is ideal for 10 guests, making it perfect for a medium-sized family or friend group. But the head count can be maxed to 12 guests, with additional fees for the extra guests. There are two air-conditioned rooms with queen beds, a loft room with a fan, and floor mattresses.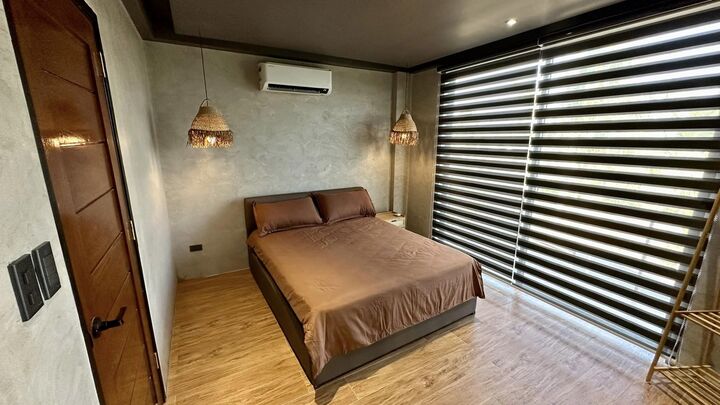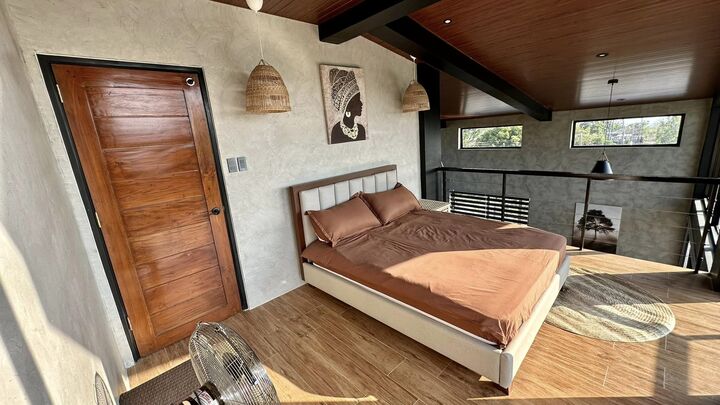 This villa is a fully-furnished home, so treat it as one – a home away from home with luxe amenities. The well-lit open spaces lead to the pool area, which is perfect if you still want to keep bonding: some prepare food while others play in the pool.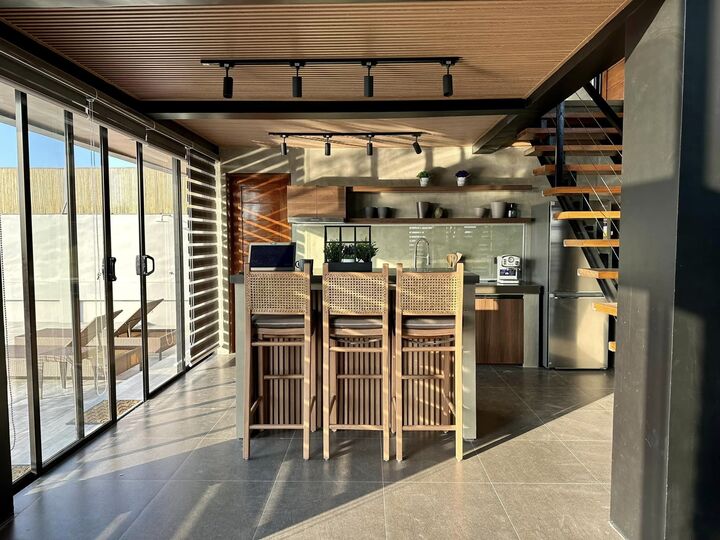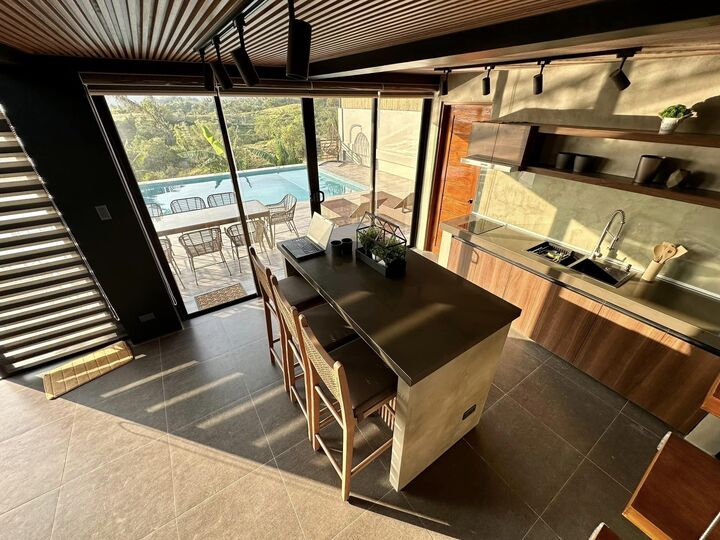 If you plan to cook, the kitchen is equipped with basic utensils. There's no need to worry about bringing ingredients from the metro; the nearest grocery store is 15 minutes away while the wet market is 20 minutes away.
Outdoor amenities
A dining area is also beside the kitchen but if you wish to dine outside, there's a dining setup by the pool as well. Just imagine early mornings here paired with a hearty Pinoy breakfast and some freshly-brewed kapeng barako.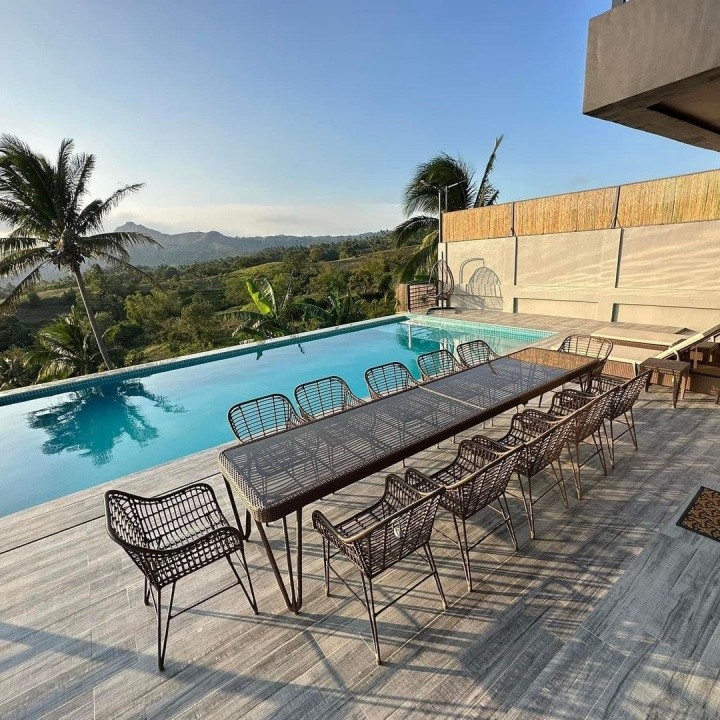 One of the villa's best features is the infinity pool that overlooks the mountain view. Even at night, it's still a relaxing place to be.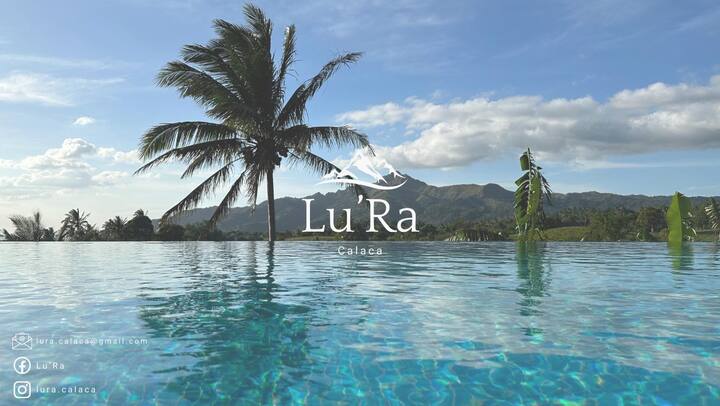 There are more lounging areas around the property, just like this little nook beside the villa.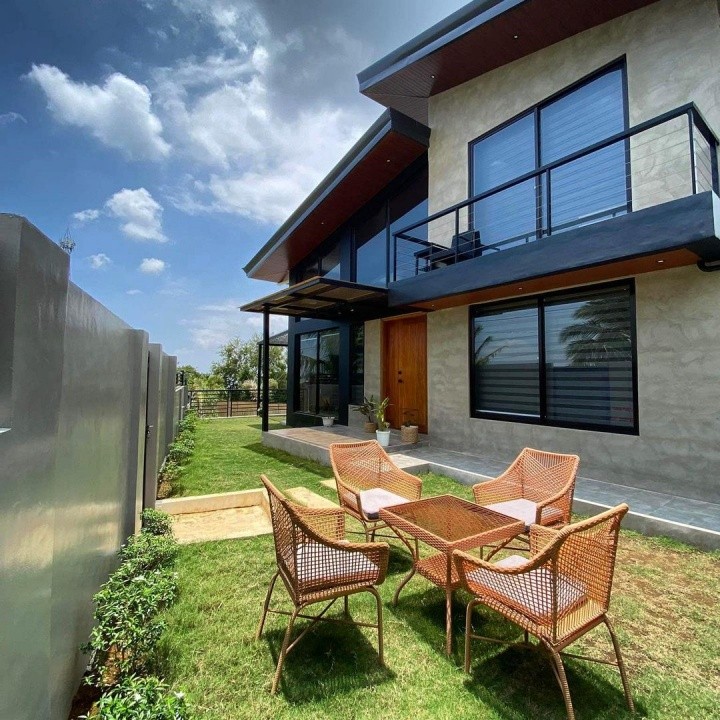 If you're driving, there's ample parking space on the property as well.
Location, Rates, and How to Book
Lu'Ra is located in Calaca, Batangas. If you're driving from Tagaytay, this private villa is just fifteen minutes away from Twin Lakes.
Rates start at PHP18,000 on weekdays and PHP20,000 on weekend stays.
Take Your Furbabies on a Staycation at These Pet-Friendly Tagaytay Airbnbs
Take Your Furbabies on a Staycation at These Pet-Friendly Tagaytay Airbnbs
Ina Louise Manto | May 06, 2021
For booking inquiries and more information, send a message to Lu'Ra Calaca on Facebook or Instagram.