Be One with Nature at This Peaceful Forest Haven in Dolores, Quezon
Get lost in a verdant forest with cool weather.
by Ina Louise Manto | July 13, 2021
If you've been getting tired of your daily view at home, know that you're not alone. Sometimes, all we need is a quick retreat in nature to feel refreshed again! Why don't you plan a road trip to Quezon and enjoy this secluded forest chalet for the next weekend?
A peaceful retreat within a forest
Nestled within a nature reserve, Bangkong Kahoy is a stunning glasshouse overlooking Mt. Banahaw in Dolores, Quezon. It's a view you'd want to wake up to when you wish to escape the city for a while to enjoy some quality time with family or friends. Bangkong Kahoy isn't just your typical forest cabin — its design is modern and stylish, boasting a cathedral ceiling, wooden furniture, a vibrant accent wall, and unique chandeliers. The house showcases an open floor plan, which will allow you to appreciate the surrounding greenery wherever you are.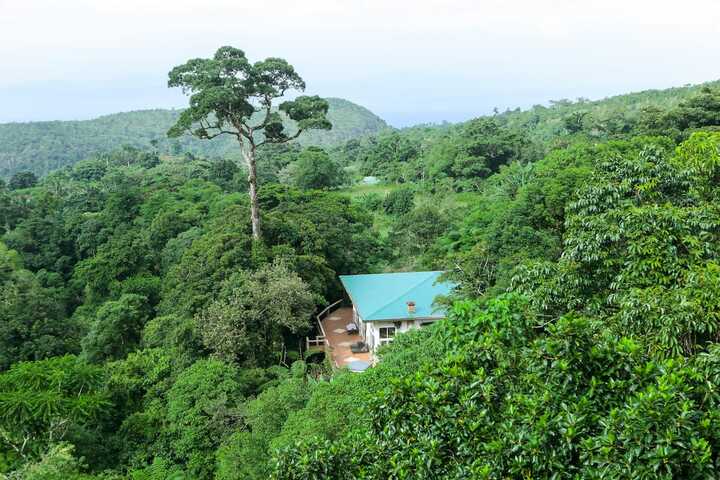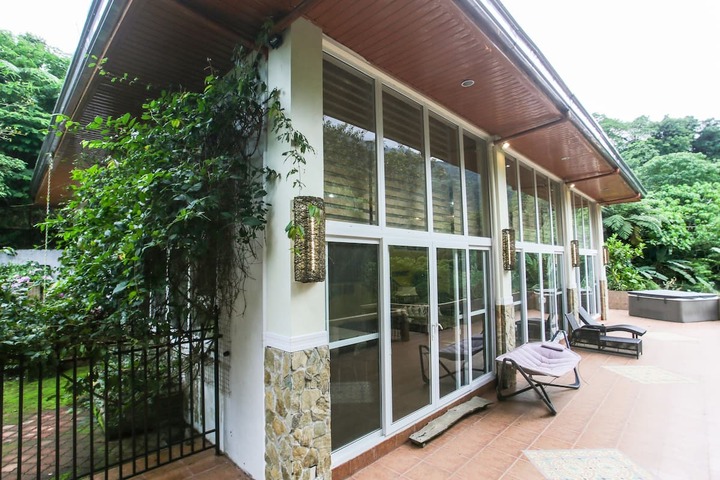 Upon entering the driveway, you'll be greeted with lush greenery already, which leads to the spacious patio. Whether you're lounging to read a good book or taking an evening dip at the jacuzzi, the 110 sqm patio is one of the best places to appreciate the surrounding nature view. Be careful though, the relaxing sounds of swaying trees and nature sounds might make you take an unplanned siesta on one of the sunbeds!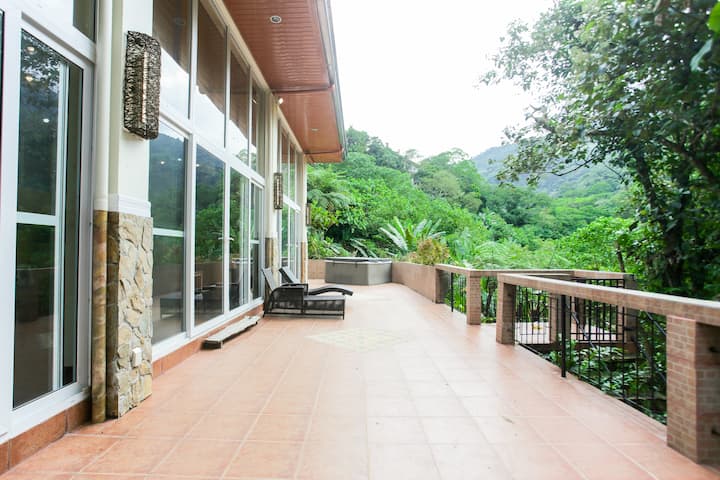 The chalet
With its glass windows and sliding doors, plenty of natural light enters the home, making the ambiance feel more inviting, refreshing, and cozy. As you're nestled within a forest, staying cool wouldn't be a problem here. The weather is usually just between 18 to 23°C — even cooler than Tagaytay.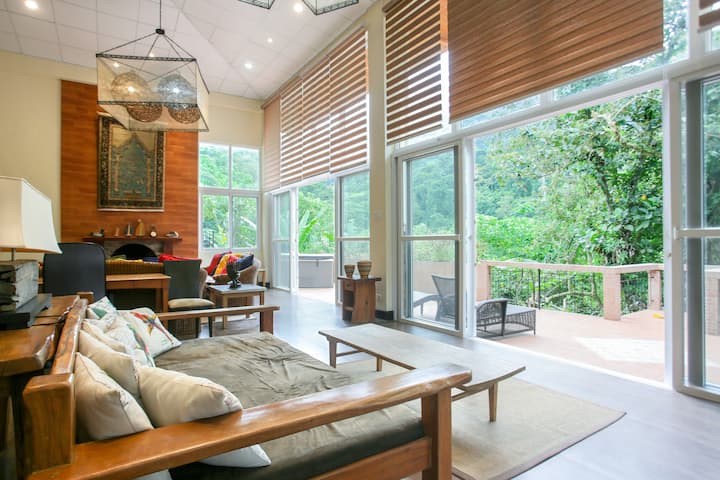 The living room fireplace isn't just for decoration; you can use it when it gets chilly at night! Electric fans are also available for use in case it gets too hot during the daytime.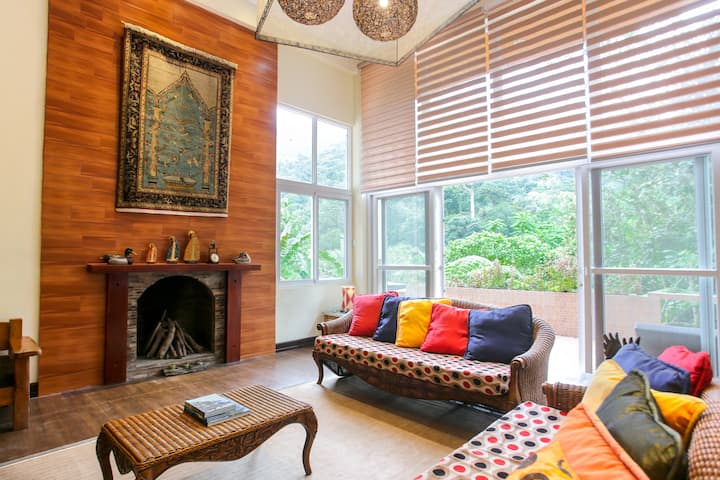 The chalet has three spacious rooms and four bathrooms, which can comfortably sleep up to 12 guests. Just the perfect size for a group of friends or your family!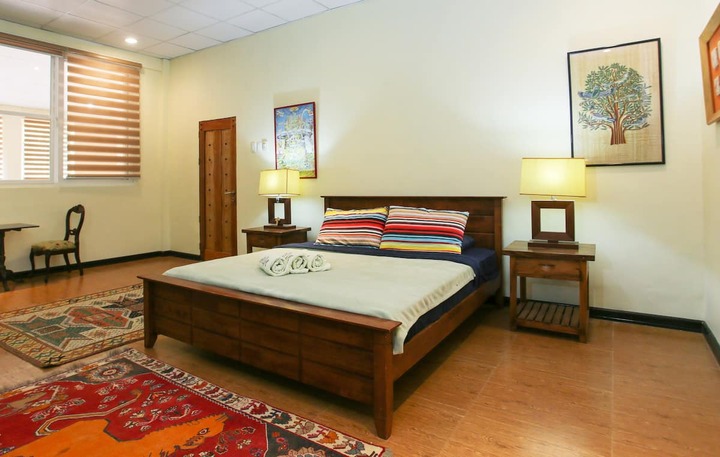 Since the house is in a secluded area with only one restaurant nearby, the owner recommends cooking your own meals during your stay. This wouldn't be a problem as the kitchen is fully equipped with everything you'll need. In case you want to focus on relaxing and nothing else, you can pre-order your meals starting at P200.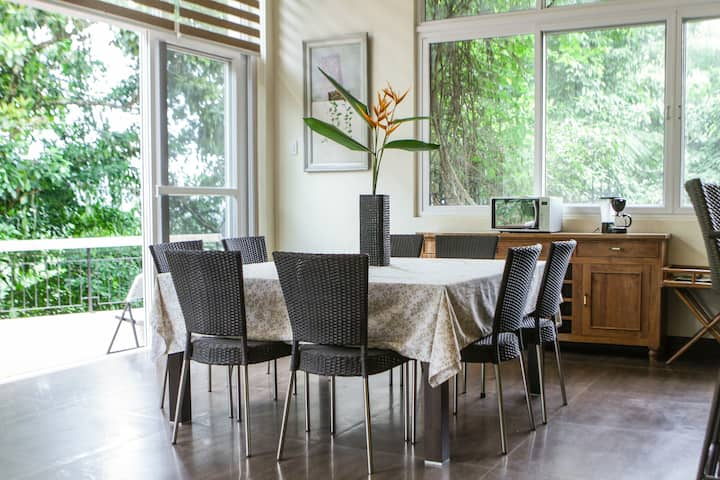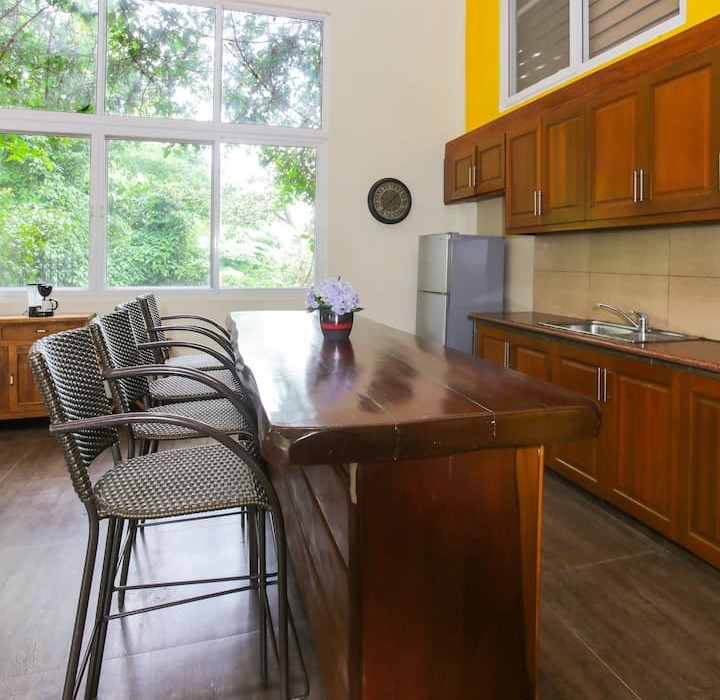 Rates at Bangkong Kahoy start at P8,293 per night. An additional P900 is charged for use of the jacuzzi.
Book your stay here.