LOOK: This Bahay Kubo is Perfect for Some Beachfront Solitude in Bohol
Not a fan of crowds when on vacation? We've got you covered.
by Ina Louise Manto | August 29, 2022
Endemic Philippine tarsiers, white sand beaches, and National Geological Monument Chocolate Hills are just some of the wonders both local and foreign tourists can't get enough of when in Bohol. While there are plenty of resorts and hotels offering beachfront views, going for a homey stay might be your cup of tea when on vacation.
Beachfront native kubo
Nestled along the shores of Anda, Bohol, this two-story native bahay kubo looks nothing but a dream. It's tucked away from the crowd offering a peaceful and off-the-grid stay, without being too far from tourist attractions. It may take you a nearly three-hour drive from Tagbilaran City where the airport is, but trust that it will be worth it.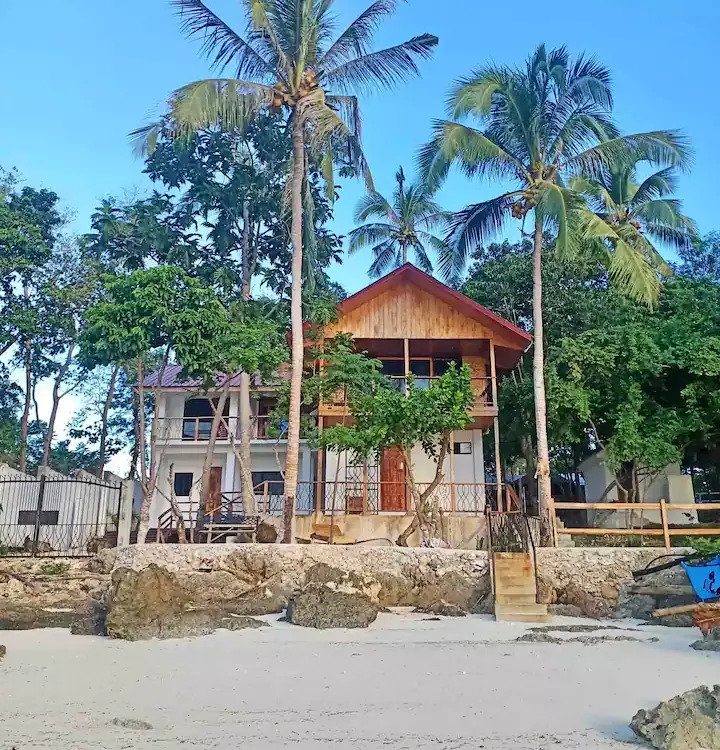 Sounds of crashing waves and the sea's salty breeze are some of what waits at this beachfront stay. The classic bahay kubo design will remind you of childhood: one where you rent a cottage for a quick day trip to the nearest beach. Ideal for up to four guests, this stay has everything you'll need for a relaxing vacation. You'll find common spaces on the ground floor, which are made of concrete. This includes a living space, an equipped kitchen, and a lounging area on the terrace.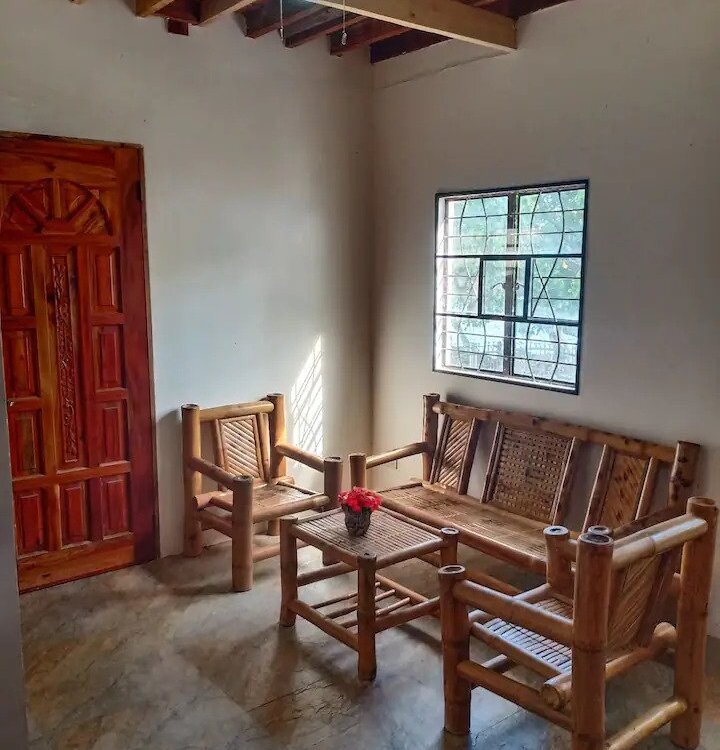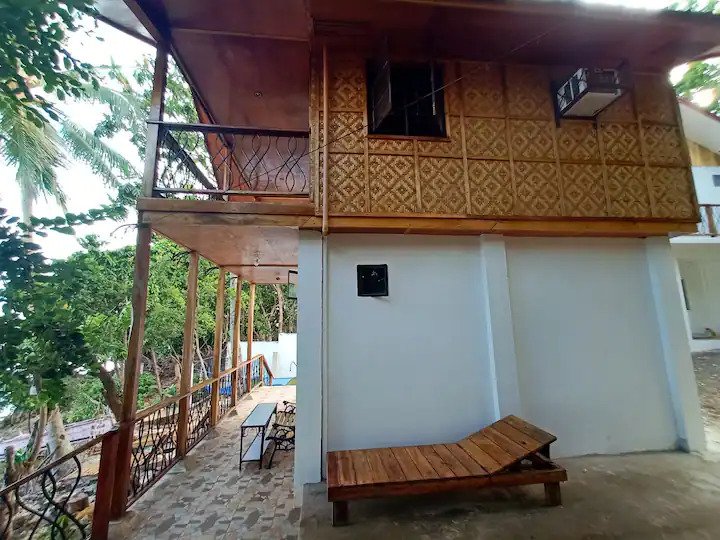 Upper floor
The upper floor is built with nipa grass, which sports the classic bahay kubo look. The entire floor is the bedroom, with a dreamy canopy four-poster bed. It also has wooden floors, which adds to the bahay kubo feel.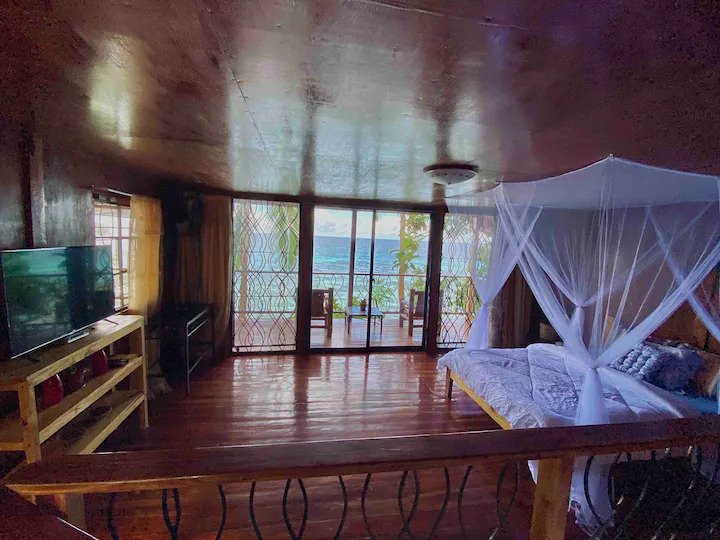 The room opens to a spacious balcony and a million-dollar view: the sea that seems to stretch into infinity. Just imagine staying here on a clear and starry night!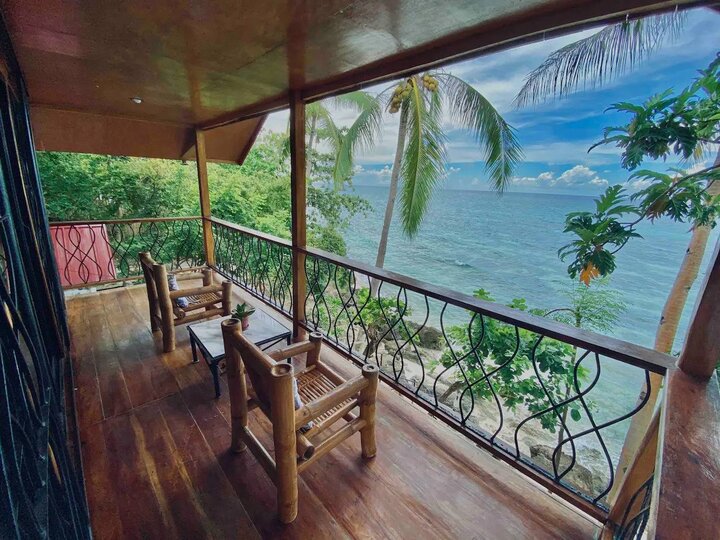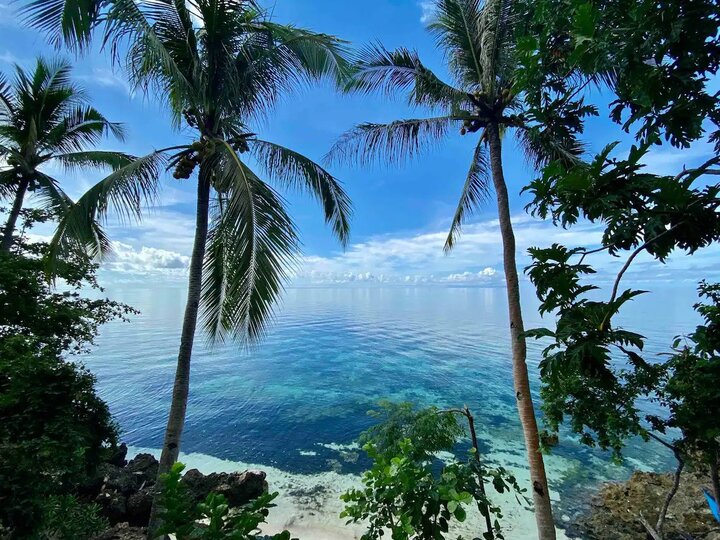 According to previous guests, you'll also get a glimpse of the nearby Camiguin Island from the house. A fish sanctuary is also just within the beach area, making it ideal for snorkeling. For the thrill seekers, a diving area is just a few steps away.
Should you wish to see more of Anda, the owner says this stay is very near the Combento Cave Spring.
Rates at this native kubo stay start at P2,500 per night. Book your stay here.
Luxurious Holiday Homes In Bohol You Can Book On Airbnb
Luxurious Holiday Homes In Bohol You Can Book On Airbnb
Bianca Katipunan | Sep 18, 2020
For booking inquiries and more information, contact the Airbnb host.