Beach Reads 2023: 8 Summer Romances to Bring on Your Next Vacay
Sand, sea, and a good read -- what more could you want?
by Arianne Melendres | May 09, 2023
When the sun is shining brightly on your skin, the warm breeze from the sea carrying the smell of the ocean, and it feels like nothing could go wrong in the world, summer romances are a treat.
That said, let's go through some books you'd probably like to carry with you on your next beach trip!
Beach Read
It's all in the name. Beach Read by Emily Henry is best described by the enemies-to-best-friends-to-lovers dynamic between two flawed characters that are trying to live their lives. Stuck next to each for the next three months in their own beach houses, you can look forward to lots of banter and entertaining screaming matches.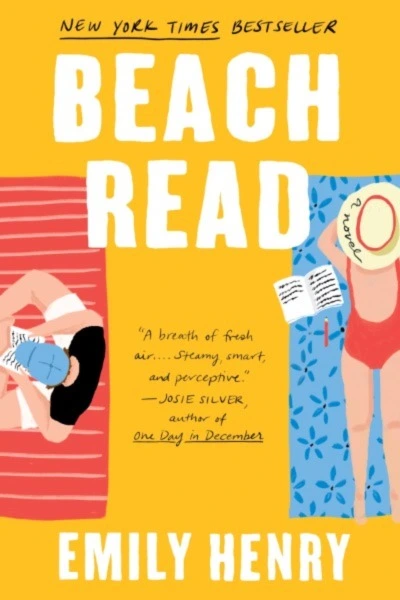 While the chemistry between Augustus and January is undeniably stunning, Beach Read captures its readers with proper character development and the ugly parts of being human. It's not the lightest read out there but Emily Henry does bring a smile to your face as she tackles serious adult topics. It's the perfect romantic comedy for tugging at deeper heartstrings.
The Spanish Love Deception
If the enemies-to-lovers trope isn't your cup of tea, then maybe you'd like to indulge in the guilty pleasures of fake dating. Full of tension and the slow burn of animosity, The Spanish Love Deception by Elena Armas is a laugh-out-loud romantic comedy brimming with healthy relationship dynamics.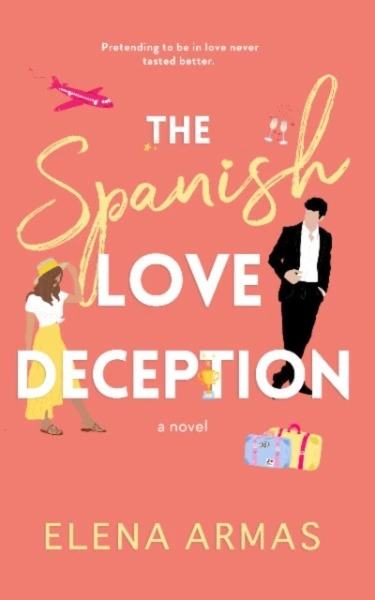 Catalina and Aaron are transparent, talk about their feelings, and don't hide how they feel. All of the tropes — from Catalina's internal hesitation to the fake dating arrangement and Aaron's caring persistence — are perfect for those with a sweet tooth. The Spanish Love Deception does the fake dating trope right, making it the perfect escape from reality.
Malibu Rising
More for lovers of classics, complex storylines, and intersecting events, Malibu Rising by Taylor Jenkins Reid is an elegant adult contemporary rendition of historical fiction and romance. Set in August 1983 at an annual end-of-summer party, the story revolves around a night full of dramatic events between siblings. Quite literally as the author puts in the synopsis, this night changes the entirety of the siblings' life — with all events happening before sunrise.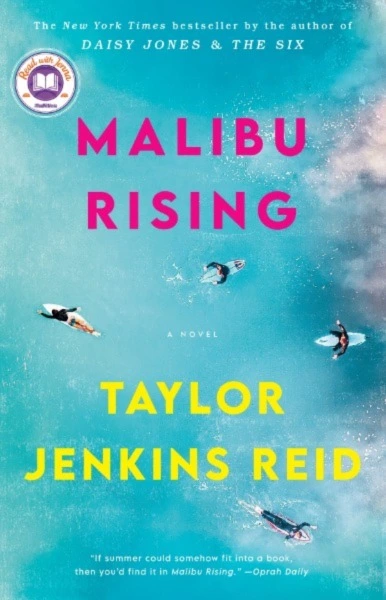 With Taylor Jenkins Reid's poignant writing style, Malibu Rising is best for more mature readers due to its depictions of alcohol, drugs, and sex. If you like the idea of nights of adventure at the beach, this read is worth checking out.
People on Vacation
Considering you're probably out on vacation, what better characters to spend it with than those who are out on trips themselves? All in the span of ten different dates, Emily Henry spoils readers with three classic tropes: second chance, opposites attract, and friends to lovers. While romance is expected between the two supposed best friends, the chemistry between Alex and Poppy drives the story home.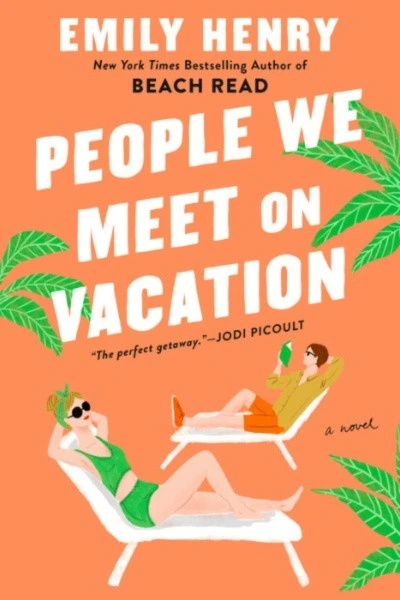 The central charm of People on Vacation, however, is the idea that readers are not only traveling with Alex and Poppy during their trips; readers also ride on the journey of their friendship and relationship development. With a slow burn that tests the readers' patience in the most interesting way, Emily Henry has once again served a fun romantic comedy that offers more than just romance.
The Roughest Draft
Though the book's cover makes it look like just another romantic comedy, The Roughest Draft by author duo Emily Wibberly and Austin Siegemund-Broka is a romance book for lovers of angst and tension-filled atmospheres. Katrina and Nathan were once co-writers that sold booksellers left and right. But one incident caused them to end their partnership and stop talking for three years — until they're forced to reunite once more.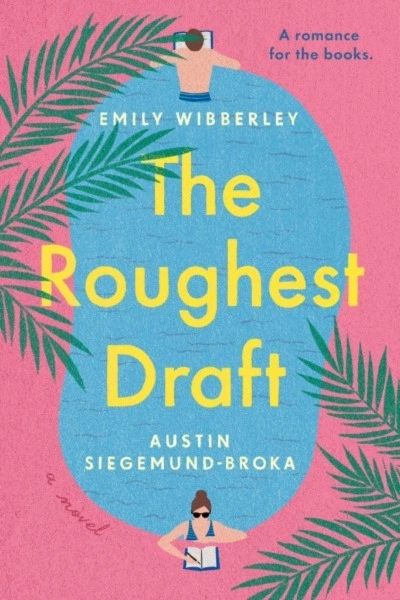 How hard could it be to write a romance novel with someone you've hated for the past three years? Apparently, close to impossible. It's nothing dramatic, but The Roughest Draft effortlessly triggers raw emotions and manages to make the reader swoon, regardless.
Beach Reads 2023: 8 Summer Romances to Bring on Your Next Vacay
Beach Reads 2023: 8 Summer Romances to Bring on Your Next Vacay
Arianne Melendres | May 09, 2023
Book Lovers
When a little giggle is all you need, sometimes the best two characters to get them from are two grumpy adults that shamelessly flirt every now and then. Book Lovers by Emily Henry (yes, favorites are starting to show) is not a grumpy-sunshine romance. But Nora and Charlie make a fun and meta pair. Nora is for the strong women who love to take care of others, and Charlie is for the swoon-inducing men who know they're not a knight in shining armor.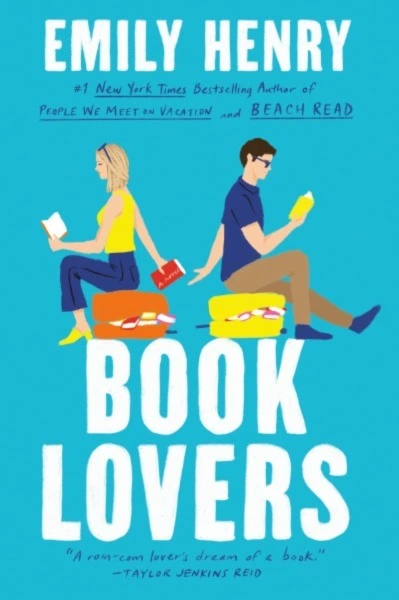 In pure Emily Henry fashion, this book was also more than just romance, as it involves a lot of family dynamics. Full of playful banter and the character's mutual love for books, Book Lovers almost feels like home.
The Unhoneymooners
If you're looking for stories that place their characters in deliciously sticky situations, The Unhoneymooners by Christina Lauren would be a stunning option! Starting with a mildly sweet dynamic between sisters that is balanced with a faux enemies-to-lovers trope, this book is set to engulf readers on a rollercoaster ride-esque journey. After all, what do you do when you're left with no choice but to spend your twin sister's honeymoon with a man that's seemingly disgusted by you?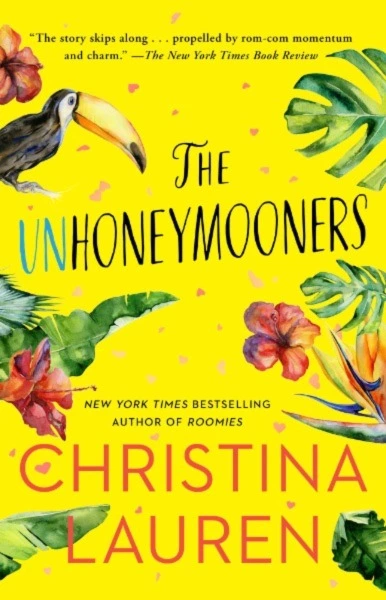 Ethan and Olive's love story isn't the smoothest, and it definitely shakes up as the story continues to unfold. With brooding conflict that isn't simply caused by a case of miscommunication, this book is realistic and undeniably stands out from the crowd.
It Happened One Summer
Perhaps you're a fan of the city girl-seaside man trope? It Happened One Summer by Tessa Bailey is a summer romance that blows readers away by proudly highlighting the pretentious and airheaded-like nature of our heroine Piper and the "I can take you" vibes of fisherman Brendan.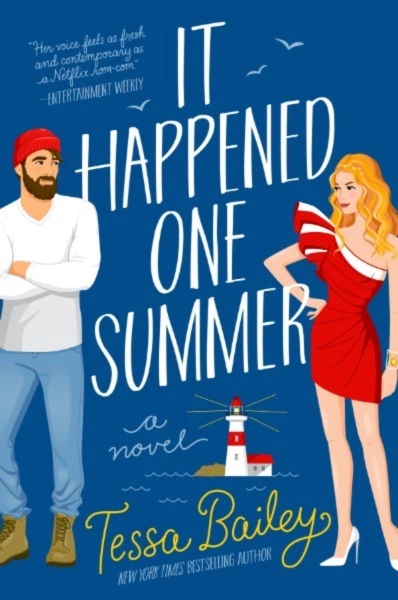 As the romance progresses, Piper learns that the value of life is more than just about Instagram likes. Warm on the heart, Piper and Brendan have the epitome of perfect chemistry.
Admit it: there's no better feeling than immersing yourself in the perfect book for hours on end. And when you finally turn to the last page, a breath waiting to be released, the story doesn't end. It continues living in the mind rent-free, and you just know you've found the best company for your trip.
Partner it with a cool and colorful drink, and the day is complete.
This article was republished with permission from 8List.ph.