Get Your Vitamin Sea Fix at These 8 Batangas Beach Resorts
You deserve that relaxing escapade with friends and family.
by Kyzia Maramara | March 15, 2021
Picture this: you arrive at a beach house you've booked weeks in advance, family or friends in tow. You throw all your belongings on the first bed you see and immediately run to the shoreline. Sand between your toes, the sea breeze in your hair, and a beautiful sunset on the horizon. Isn't that the most relaxing getaway ever after months of staying at home? Summer is just around the corner and you deserve to get your fix of Vitamin Sea. Check out these Batangas beach resorts you might want to add to your list.
Canyon Cove Apartment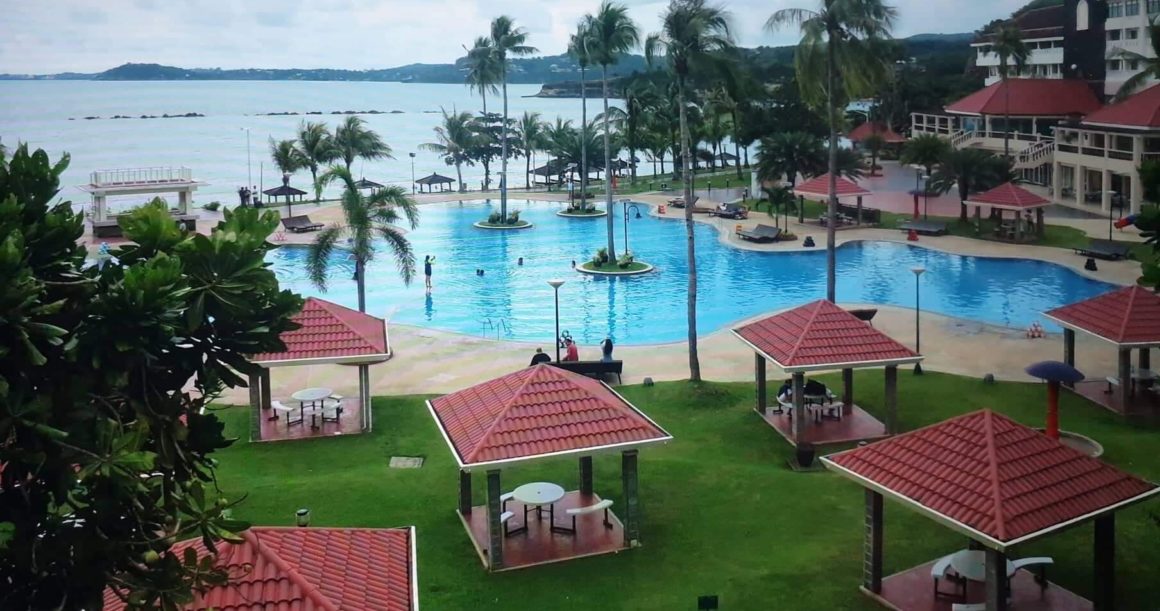 Far East Road, Piloto, Wawa, Nasugbu, Batangas
09326004957, 09175042406
sales@canyonpicolaiya.com
Rates start at P10,000 per night for 10 pax
Choose from any of Canyon Cove's numerous apartments for rent. The beach resort is perfect for groups of friends or family craving that 3D2N stay away from the city. Each apartment comes with multiple beds, bathrooms, and a kitchen so you're free to bring your own food to cook without corkage fees. The kitchen is also fully furnished complete with gas, stove, refrigerator, cookware, and utensils. Canyon Cove Apartment has two huge public swimming pools but since you're there mostly for the beach, you'll be glad to know it only takes a minute to get to the shoreline. Book your stay here.
Palm Beach Resort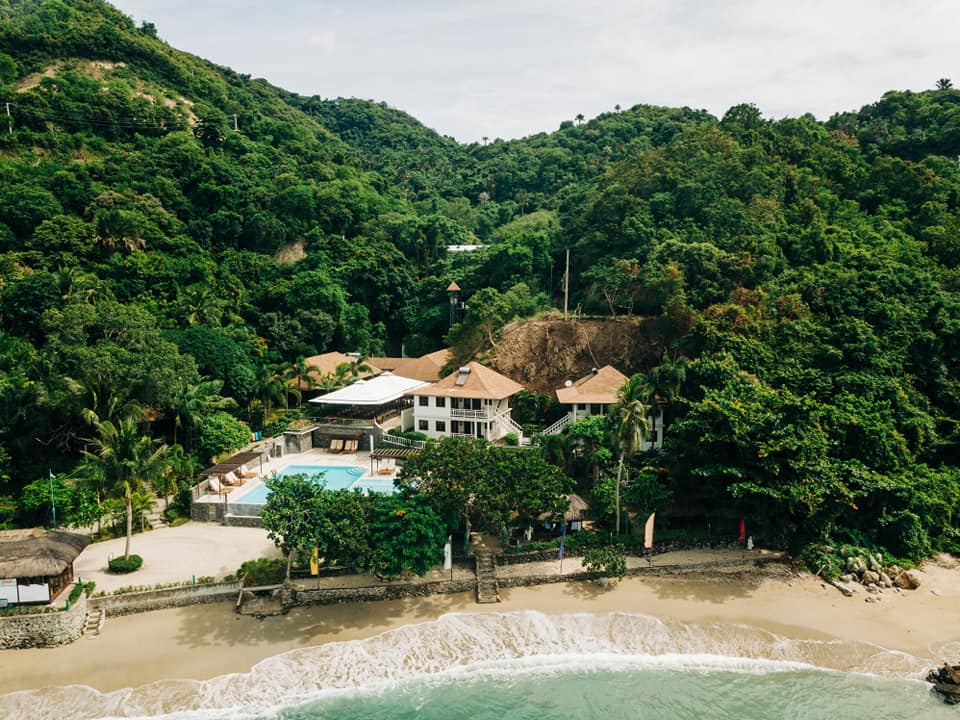 Barangay Hugom, Laiya, San Juan, Batangas
+632 8850-9544, +632 8836-8956
palmbeachlaiya@gmail.com
Batangas beach resorts are all about being able to enjoy nature and comfort. Palm Beach Resort boasts infinity pools, air-conditioned and spacious casas, and cabanas along the beach. You can choose from Premiere, Deluxe, Royale, and Junior casas all perfect for couples or small families. Palm Beach Resort makes sure each room is well sanitized, their staff is well-trained in health and safety protocols, and that each guest is provided a Care Kit containing alcohol and face masks. Aside from swimming, other water activities you can do include kayaking, snorkeling, banana boating, and more. Book your stay here.
Sabangan Beach Resort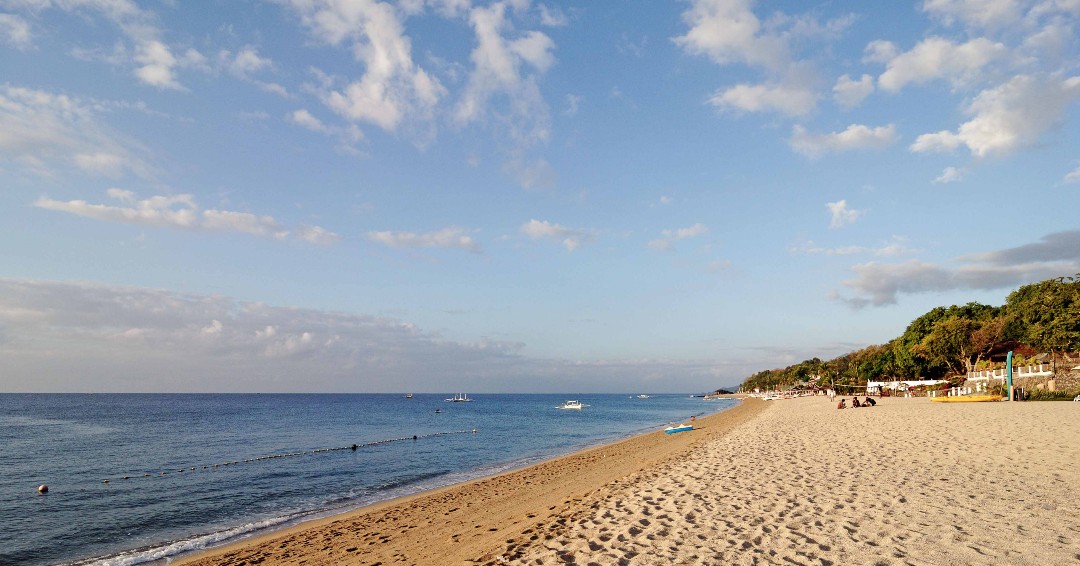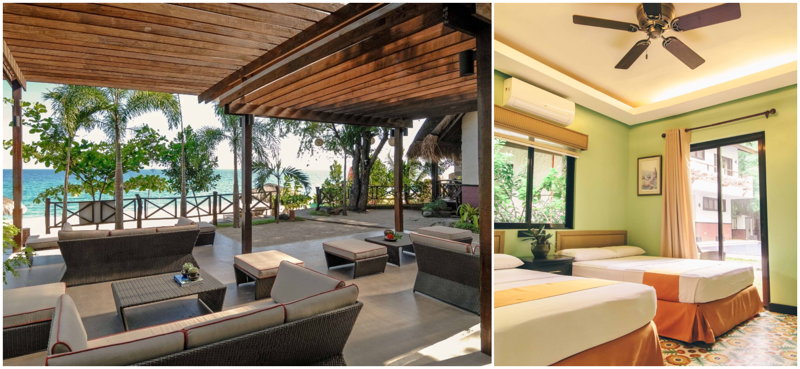 Laiya, San Juan, Batangas
+632 7914 9640, +632 8667 3997
sabanganbeachresortph@gmail.com
Rates start at P6,000 for two
Lush greenery, white sand beach, and scrumptious meals — that's what awaits guests at Sabangan Beach Resort. They've got swimming pools that are kid-friendly and accommodations that are pet-friendly too. At Sabangan, the only thing you need to focus on is your well-being so you can go get massages, try water sports, and even discover the islets of San Juan via boating. Guests will need to present a confirmed reservation, filled out Health Declaration Form, valid ID, and medical certificates. Seniors and minors 15 years old and above are allowed. Book your stay here.
Moon Palace 3 Beach Resort
Sitio Balakbakan, Brgy. Laiya Aplaya, San Juan, Batangas
09081553601, 09563490625
moonpalaceresort@gmail.com
Get open-access to the beach if you rent an apartment or a nipa hut at Moon Place 3. Each of the 12 apartments comes with beds, air-conditioning, TV, private restrooms, and a fully furnished kitchen. The beach is only a minute away from the apartments, convenient for that early morning swim you're planning. Guests can also do other water activities like snorkeling or banana boat rides, simply inform the staff and they'll be happy to organize it for you. Reserve your stay here.
Laiya Grande Beach Resort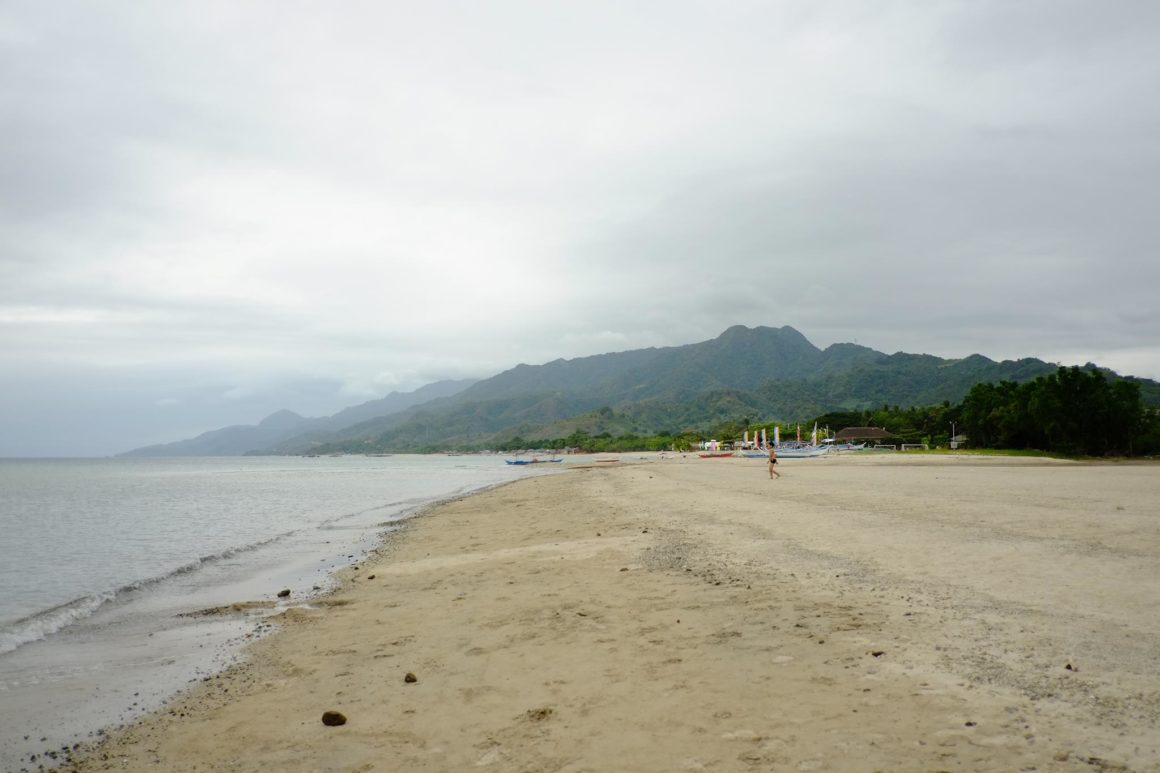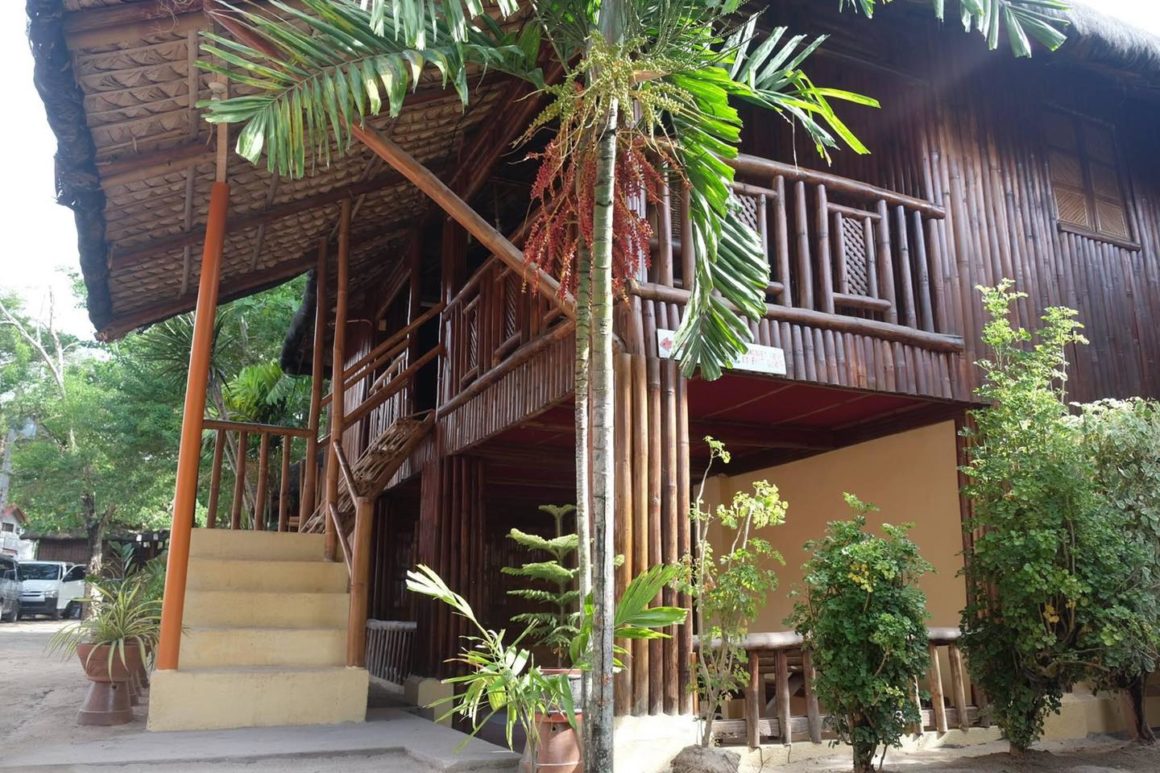 Brgy. Laiya Aplaya, San Juan, Batangas
0905-0746-104, 0963-0337-629
laiyagrande@gmail.com/jomaicaasistin@yahoo.com
Rates start at P3,000 for two
Enjoy a relaxing stay by the beach at Laiya Grande Beach Resort, one of the most serene beach resorts in Batangas. Their nipa houses and cottages are air-conditioned and include private restrooms — perfect for couples or families. These can be booked per room or the whole package. Those looking for a relaxing stay away from the city will enjoy the peace and quiet that can be found on Laiya Grande's shores. Book your stay here.
Buracai de Laiya Hotel & Resort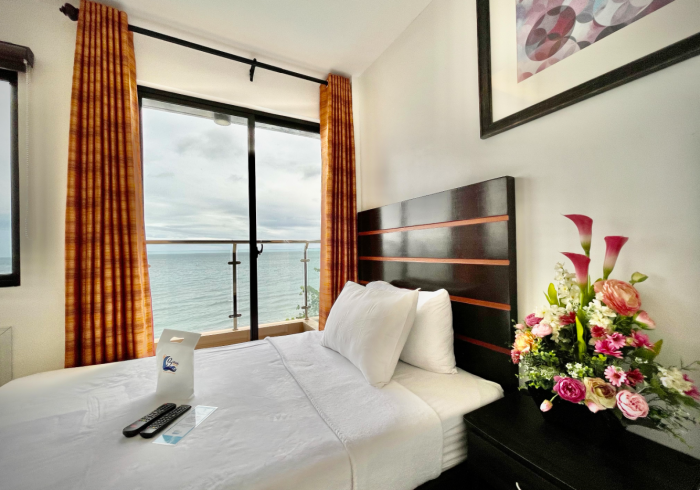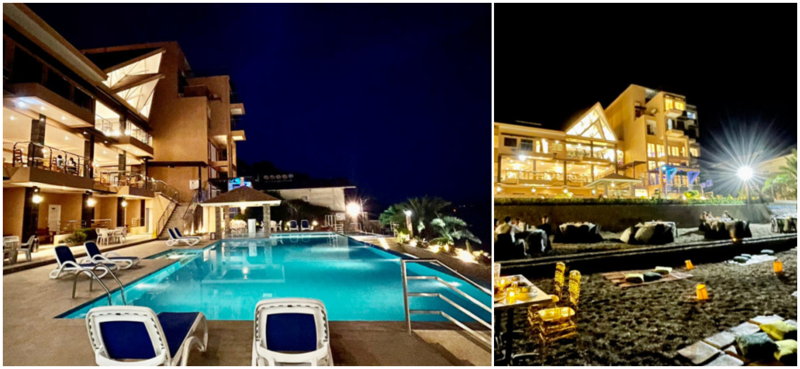 Sitio Biga, Brgy. Hugom, Laiya, San Juan, Batangas
0999 600 2518
buracaidelaiya08@gmail.com
Rates start at P7,000 for two
Buracai De Laiya gives its guests full service and a worry-free experience for the entirety of their stay. From the spacious air-conditioned rooms with a breathtaking view of the ocean or the mountain to the fun amenities, it's the ultimate staycation. You can lounge by the pool or take a dip in the sea. You can even get a romantic dinner for two by the beach upon request. Other water activities you can do include boating and snorkeling, banana boat, jet ski, speed boat, flying fish, and kayaking. Message them on Facebook for reservations or book your stay here.
Vista Aplaya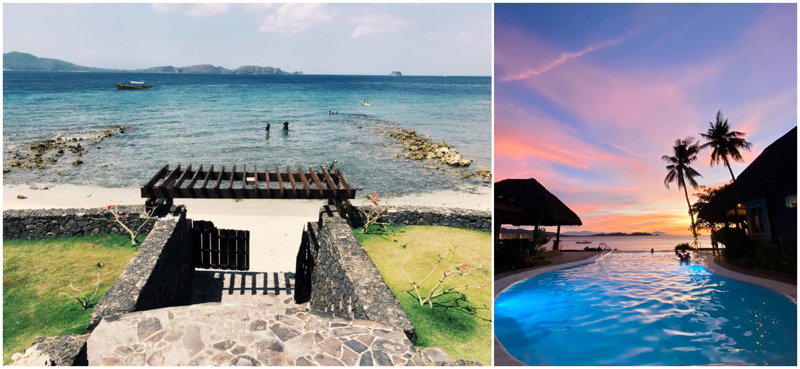 Barangay Balagbag Bagalangit, Mabini, Batangas
0917 669 1222
info@vistaaplaya.com
Rates start at P6,500 for four
Aside from the huge infinity pool overlooking the ocean, Vista Aplaya also gives its guests access to walk the shoreline. But swimming the shores isn't as satisfying as swimming alongside sea creatures in one of the most beautiful reefs in the country so make sure you ask Vista Aplaya staff to arrange a snorkeling adventure. The accommodations are six huge cottages surrounding the pool, a perfect view for the sunset on the horizon. To book your stay, send them a message on Facebook.
Solitude Acacia Resort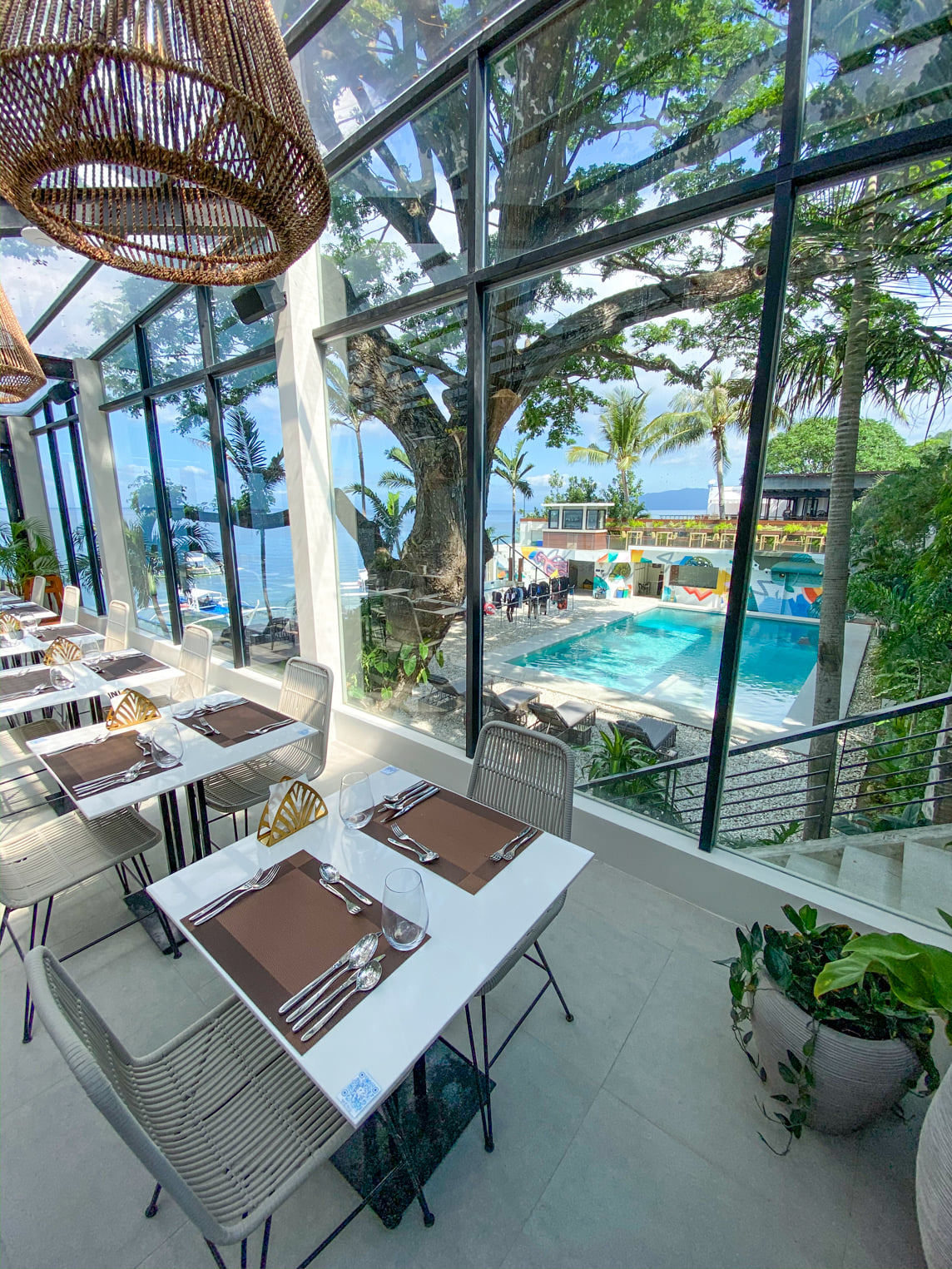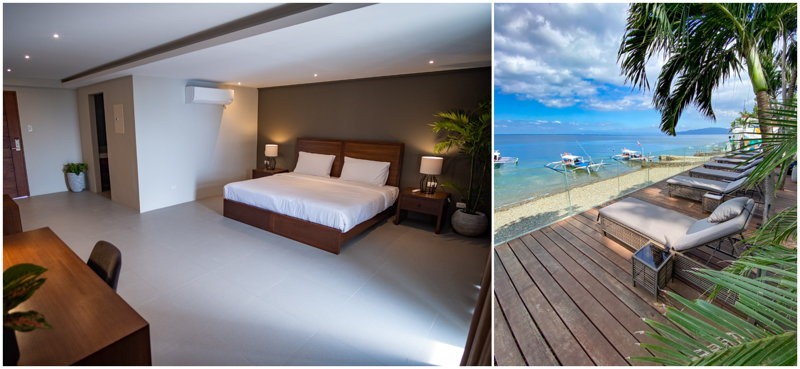 Barangay Ligaya, Mabini, Batangas, Philippines
+63 945 480 3584
emailus@solitude-resorts.com
Rates start at P12,500 for two
Solitude Acacia Resort provides the most tranquil of staycations with an establishment surrounded by nature. Guests can linger around gardens, lounge by the pool, or walk by the beach. Plants are part of the place's architecture and the floor-to-ceiling glass windows of Solitude Acacia's Oliver Restaurant give guests a great view of that outside. Batangas beach resorts like this one are made perfect because they're near the city's prime dive spots. In fact, Solitude Acacia offers package deals that come with a number of dives. Regardless if you're there on a date, a honeymoon, barkada outing, or a family vacation, Solitude Acacia Resort is a great choice. Book your stay here.
Check us out on Facebook and Instagram and be the first to know about the best staycations and coolest Airbnb stays!
This article was republished with permission from 8List.ph.