LOOK: This Beachfront Stay in Pangasinan Can Be Your Family's Next Summer Home
Pets are welcome here too.
by Ina Louise Manto | February 16, 2022
With beaches, islands, and natural attractions to explore, there's no wonder why Pangasinan welcomes thousands of tourists every year. To make it all better, it's just a few hours away from the metro, which makes the province an ideal spot for short getaways. If your family's looking for a weekend home for your next summer getaway, check out this exclusive beachfront sanctuary in San Fabian, Pangasinan.
Make new summertime memories in Pangasinan
Growing up, you might have fond memories of summer spent at a favorite resort that your family visits every year. But if you're looking for your next favorite home for your angkan's summer escapade, this 3000-sqm beachfront stay might be your cup of tea. Nestled along the coastline of Lingayen Gulf, this exclusive home offers a laid-back beach experience that is ideal for big families.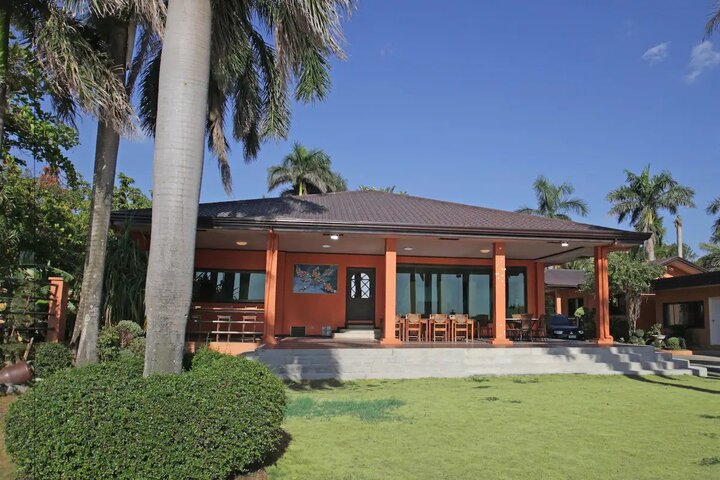 When you book this place, privacy, peace, and plenty of outdoor space are just some of the things you'll get to enjoy. The main house itself is already spacious, featuring five bedrooms that can comfortably accommodate 16 guests.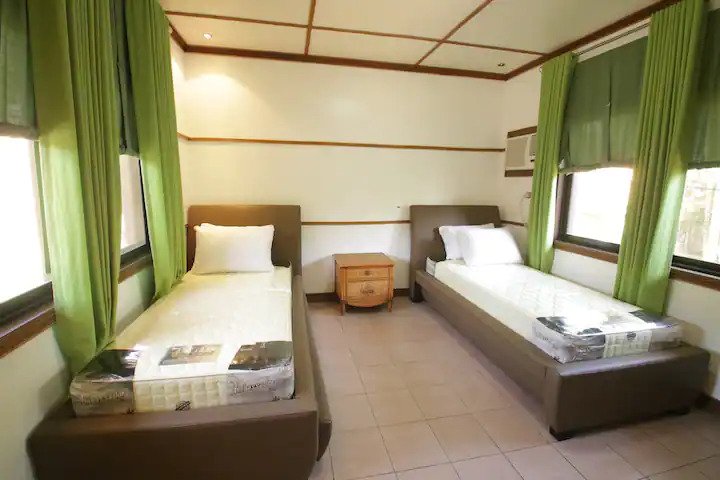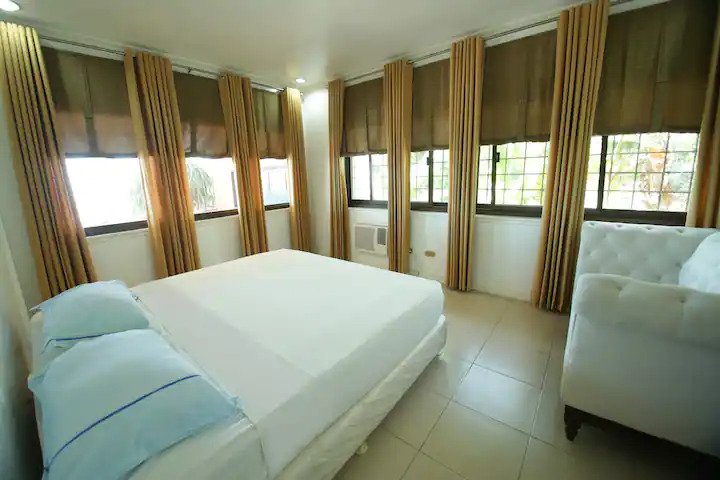 The living room that overlooks the front yard also doubles as a sleeping area where floor mattresses can be set up. It has huge glass doors that give easy access to the veranda where you'll find tables and chairs perfect for lounging or sharing salu-salo.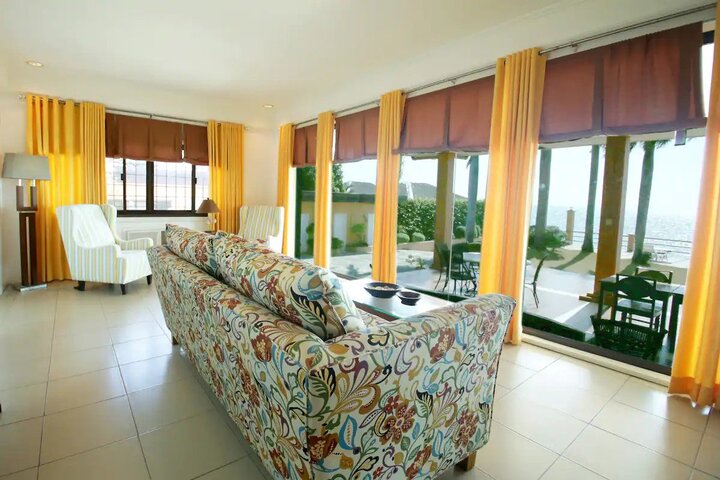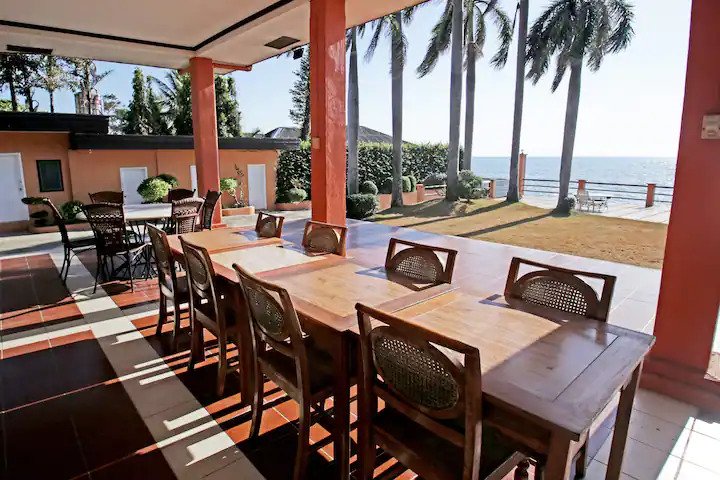 You can have your meals prepared at the fully equipped kitchen, which is complete with multiple stoves and even crockery and tableware for the whole fam. All you have to do is to bring your ingredients!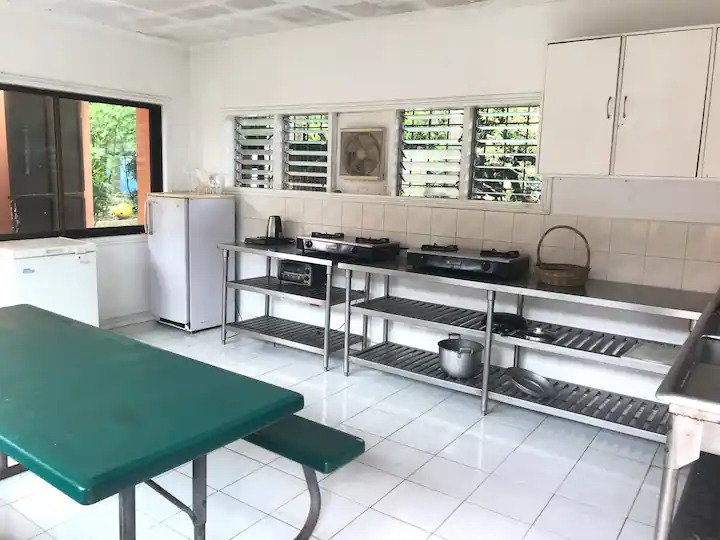 The outdoors
The front yard also has enough space for laying out towels for tanning or simply playing with your pets. It also has the best sea and sunset view!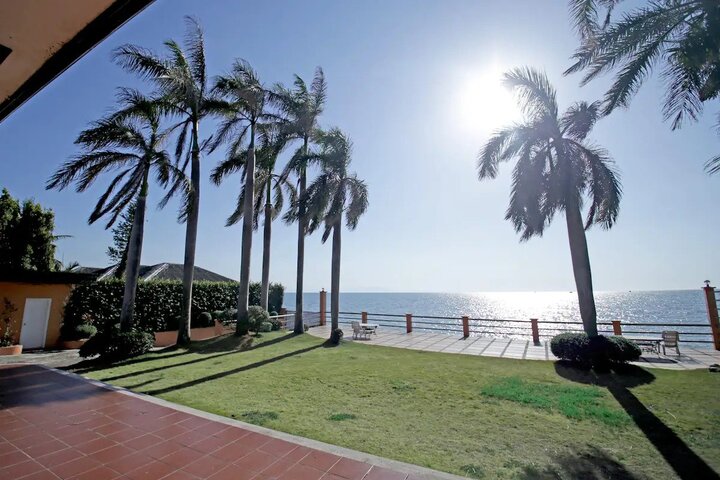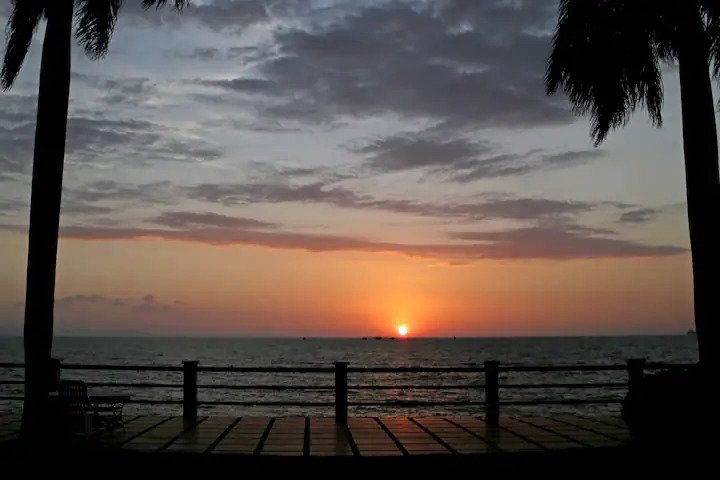 You'll never get enough of the stunning sea view at this stay. The beach isn't your typical beach with white sand, but it's still as picturesque and will give you your much-needed dose of sun and sea.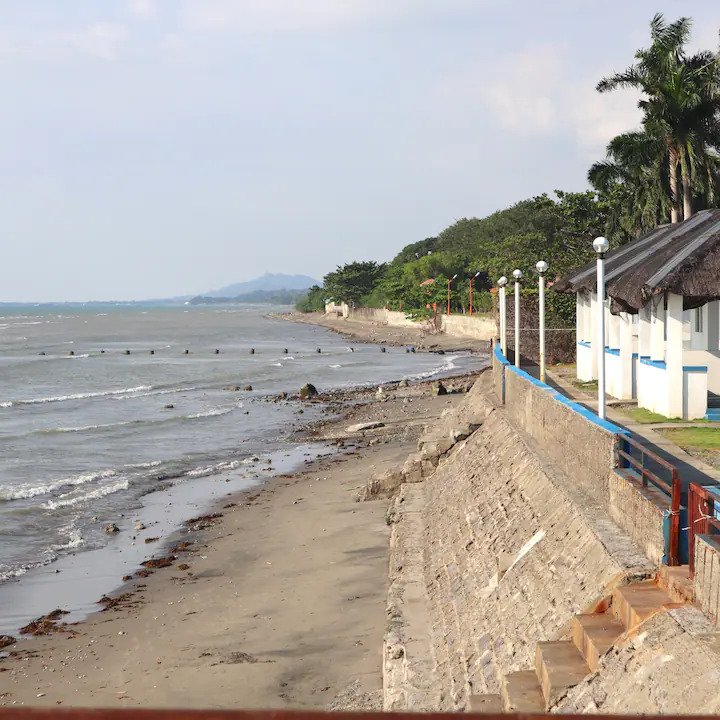 When you don't feel like going to the beach yet, you can cool off at the swimming pool that overlooks the sea. With plenty of outdoor space, the rest of the property looks like a resort too, with cottages you can chill at.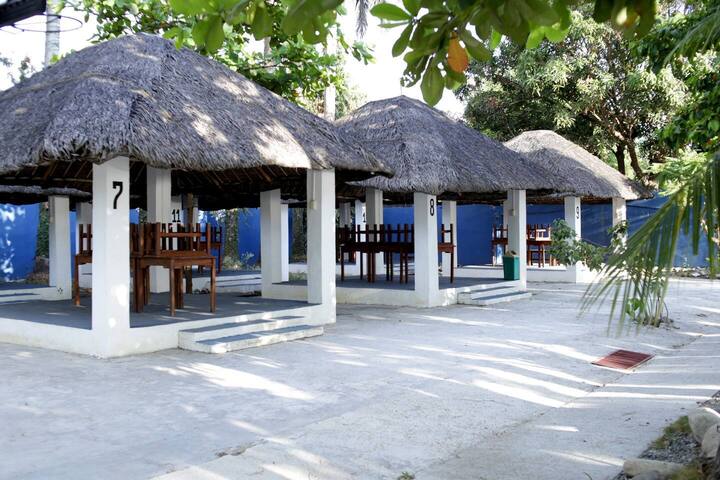 Rates at this beachfront stay start at P10,143 per night. Book your stay here.
For inquiries and more information about travel requirements, contact the Airbnb host.