Wake Up to a Breathtaking Seascape at This Luxe Penthouse in La Union
You'll also have access to the resort's pool during your stay.
by Ina Louise Manto | February 15, 2022
While the vibrant ambiance of surf town La Union is always a crowd you'd want to experience, you might want to go somewhere more peaceful and private for your next beach trip up north. Whether you're visiting for a special occasion or a simple staycation, the penthouse at Casa de Lourdes will let you experience an exclusive stay.
Casa de Lourdes Penthouse
Boasting white walls and touches of blue, Casa de Lourdes is a small beach resort in San Fernando, La Union that looks straight out of a movie. The resort opens to an unobstructed panoramic view of the sea – a sight you won't get enough of during your stay. While all the rooms at the resort are a treat, its penthouse is perfect for couples celebrating their honeymoon or families looking for a serene beach home for the weekend.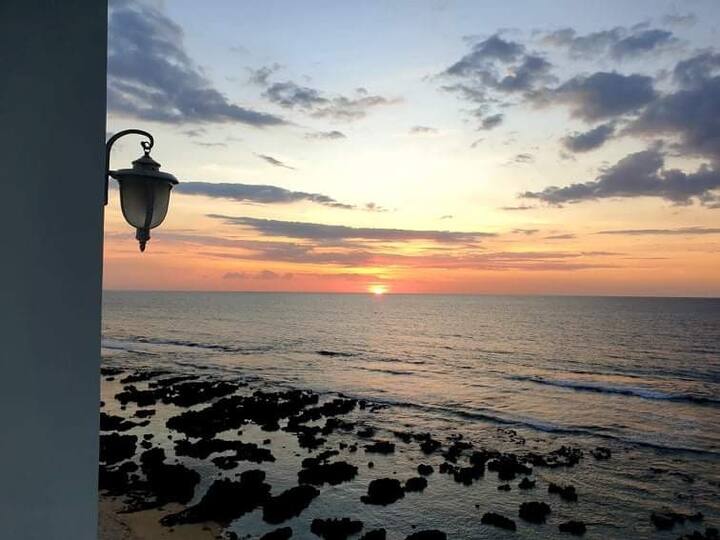 The penthouse is the latest addition to the resort and if you'd love to wake up to the best views of the glistening sea, the fully furnished space is worth booking. It's just luxe all over: from its chic interior design down to the marble floors and bathtub. Don't forget to bring a bath bomb or two, some wine, and scented candles for a much-needed me-time.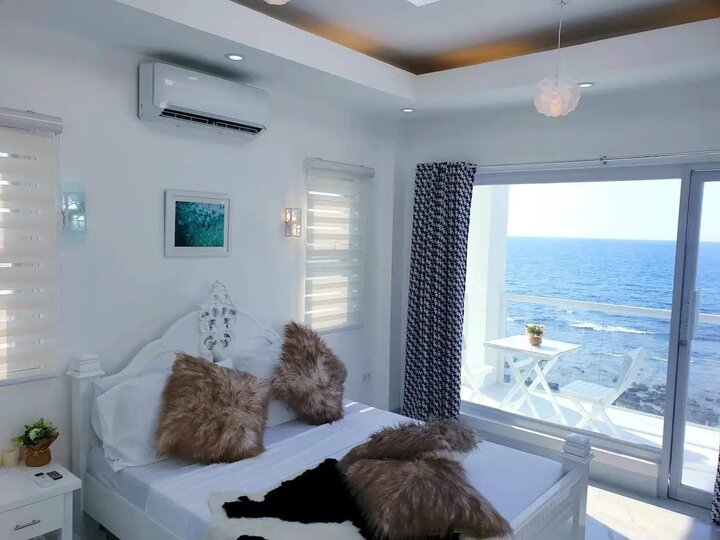 The space
There's only one bedroom in the penthouse, with a queen-sized bed by the balcony. It has sliding glass doors, which you can leave open if you'd love to wake up to the breathtaking seascape. Just imagine being lulled to sleep by the crashing waves at night – it's both relaxing and romantic.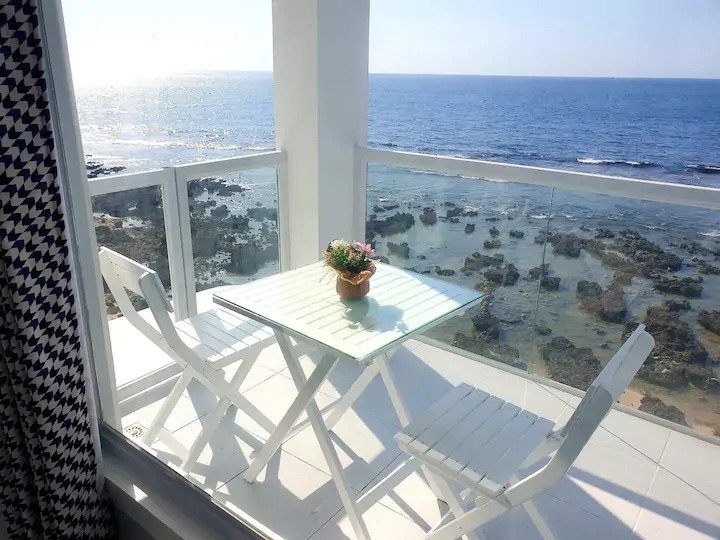 One of the best things about the penthouse, aside from the view, is that it's totally okay if you have no plans of leaving the space. It has an equipped kitchen where you can prepare your favorite meals and a dining area overlooking a forest view.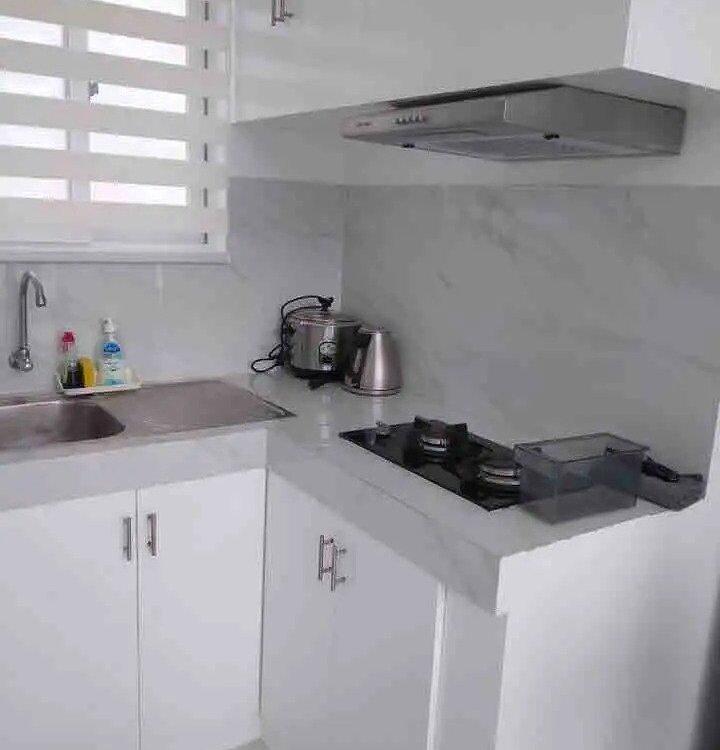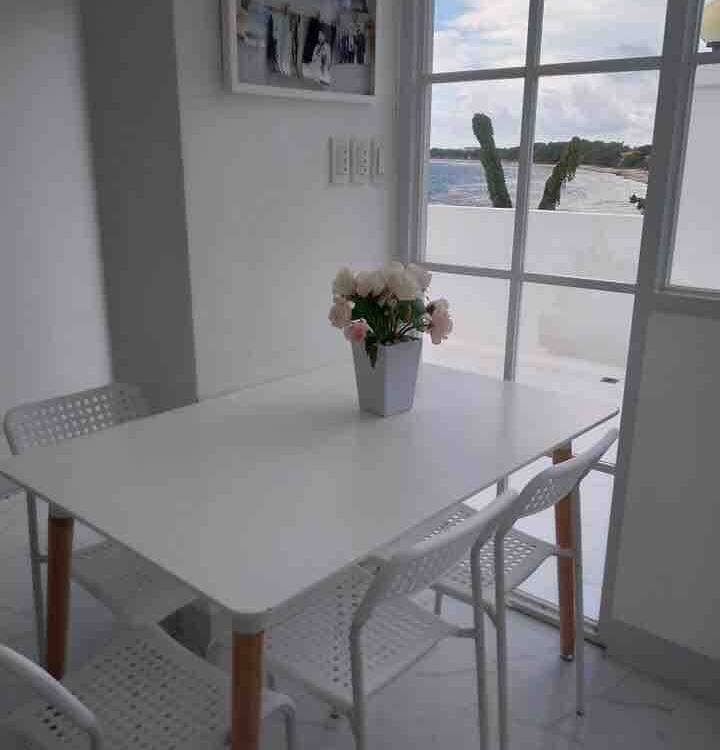 Should you want to dine outside, the balcony is perfect for setting up a romantic dinner by the sea. A colorful sunset is a perfect background!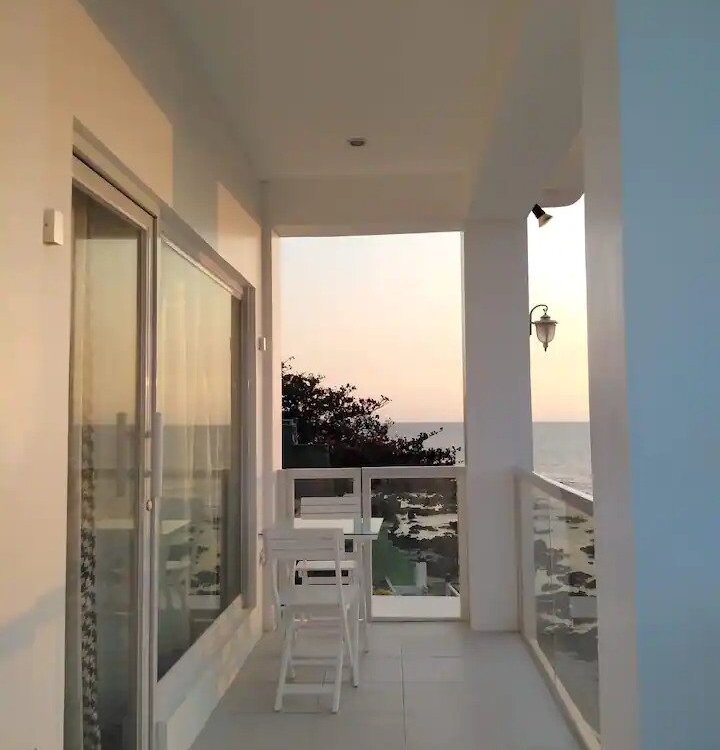 Included during your stay is access to the resort's swimming pool, with the same sea view.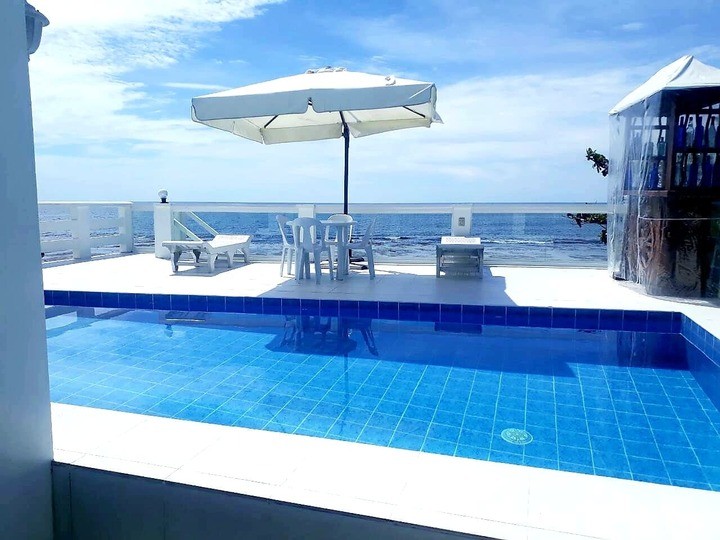 Rates at Casa de Lourdes Penthouse start at P6,000 per night. Book your stay here.
Surfing in La Union Soon? Here Are Important Travel Requirements You Need to Know
Surfing in La Union Soon? Here Are Important Travel Requirements You Need to Know
Ina Louise Manto | Oct 11, 2021
For inquiries and more information on travel requirements, contact the Airbnb host.