LOOK: You Can Have a Secluded Beach Exclusively at this Dreamy House in Palawan
You'll have a five-mile beach to yourself.
by Ina Louise Manto | April 04, 2022
When you hear of Palawan, you'll probably immediately think of Coron and El Nido. But this group of islands still has many gems to explore, including this private house on a secluded property in San Vicente — where the longest white sand beach in the country can be found. When you feel like going to a less crowded area on your next summer escapade, this private beach house is worth checking out:
A secluded beach getaway
The sound of crashing waves of the sea, a painting-like view, and colorful sunsets – these are just some of the scenes you'll look back to when you recall hot summer days spent at this secluded villa along Boding Beach in San Vicente, Palawan. You'll be staying at a private house nestled on a 5-mile stretch of white sand beach where you can enjoy solitude the most. If you're looking for a space where you can get away from it all – this humble beach house will let you experience dreamy days away from the crowd.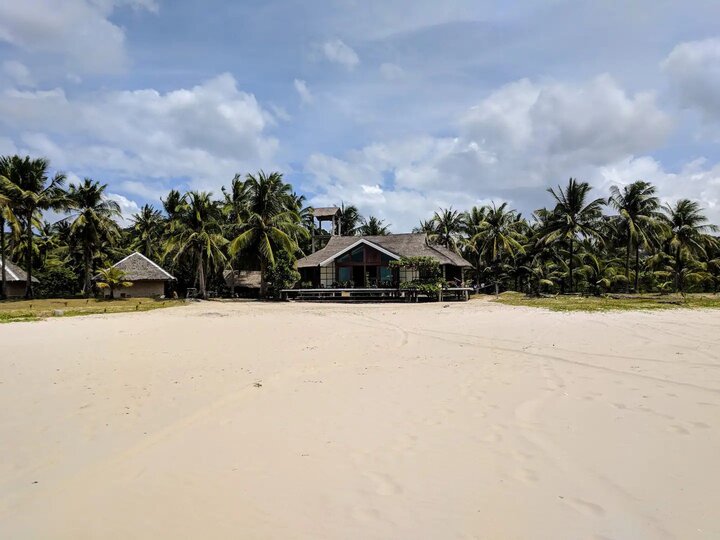 With the raw beauty of nature surrounding the property, it just makes sense that this house is as eco-friendly as it can be – it uses solar power for electricity. Even its materials would make you feel one with nature: from the wooden floors and furniture to the nipa roof. There are three bedrooms in the house, which can accommodate up to six guests.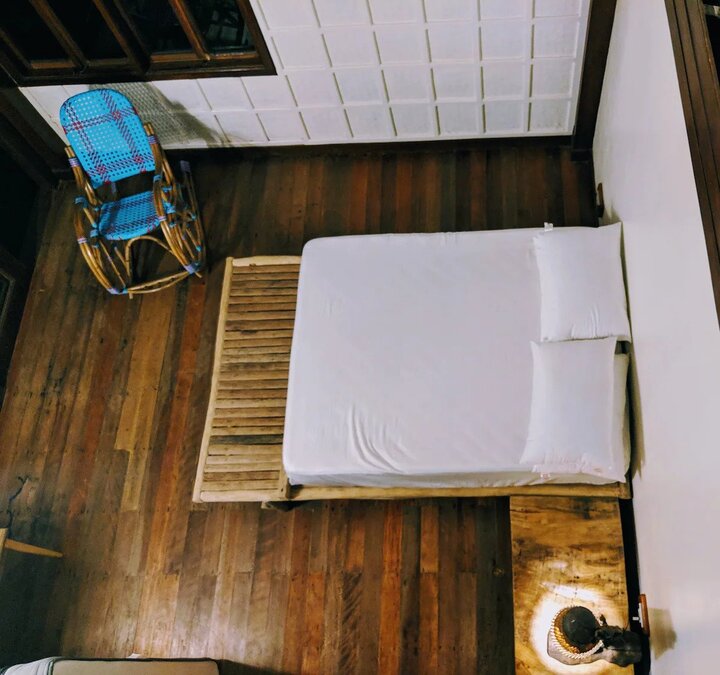 You'll still catch the stunning view even when indoors – the living area has tall glass doors that lead to a spacious veranda. An outdoor shower is also located on the side of the house.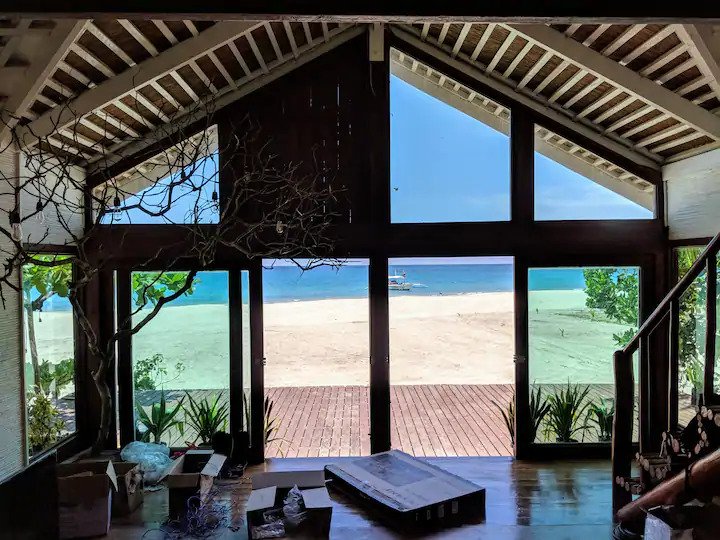 Since you'll be the only ones on the beach, the house is already equipped with everything you need, including a full kitchen. Just bring ingredients to your meals and you're good to go.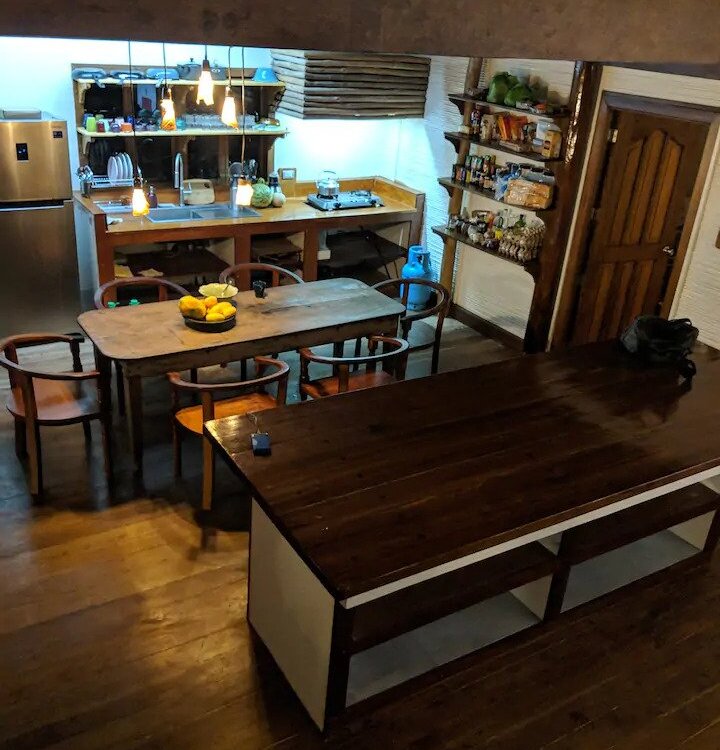 Aside from swimming, you can also try different activities such as surfing, camping, and stargazing – the beach will be your playground so make the most out of your exclusive stay!
Rates at this private villa start at P7,500 per night. Book your stay here.
Where to Stay in El Nido: Embrace the Island Life at These Stylish Airbnbs
Where to Stay in El Nido: Embrace the Island Life at These Stylish Airbnbs
Ina Louise Manto | Mar 31, 2022
For inquiries and more information regarding travel requirements, contact the Airbnb host.