Asian Ink: Travel to These 8 Places for Awesome Tattoos
Sometimes, the best way to remember a great trip is with a permanent souvenir.
by Andy Flores | September 27, 2016
Tattoos tell stories. Big, small, elegant, bad-ass, intricate, accidental, misspelled—they are all permanent reminders of events that their bearer will certainly not forget.
That said, there's no better way to commemorate a remarkable trip than to get a darn awesome piece of ink. So if you're ready for a bout of pain on your next Asian adventure, here are some of the best places in the continent to get a tattoo.
Horiyoshi III in Yokohama, Japan
1-123 Ise-cho, Nishi-ku, Yokohama-City, Kanagawa 220-0045, Japan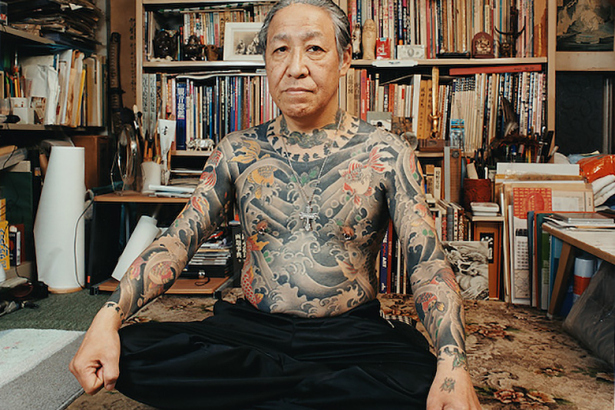 Sought by tattoo aficionados across the globe, Yoshihito Nakano a.k.a. Horiyoshi III is best known for his stunning, colorful and intricate traditional irezumi, or full-body tattoos. His studio is a well-lit space located just a floor above the Yokohama Tattoo Museum, which he founded in 2000.
Horiyoshi III's love affair dates back to about six decades ago, when, as a young boy, he encountered a Yakuza sporting a full-body tattoo in a public bath house. The sight of the gangster left little Yoshihito struck with awe and curiosity. At the age of 25, he became an apprentice of master tattooist Yoshitsugu Muramatsu—the original Horiyoshi—and worked his way to carve his name as one of the world's most esteemed tattoo artists.
Shanghai Tattoo in Shanghai, China
4th Floor, 1 Maoming Nan Lu, Shanghai, China
Shanghai Tattoo is home to three extremely skilled tattooists who can take on a wide range of styles – from traditional oriental motifs, to minimalist designs. But if you want to meet the face of Shanghai's colorful tattoo scene, look for the co-founder of the studio, Zhuo Dan Ting—a female powerhouse of tattooing, dubbed by CNN Travel as "China's First Lady of Tattoo."
Inspired by both Chinese and Western cultures and ideals, Ting is known for her distinct style that is often thought-provoking. Her individuality and passion for her craft caught the attention of Adidas, and eventually, she was included in their China ORIGINALS campaign in 2012.
Exotic Tattoos and Piercing in Singapore City, Singapore
Far East Plaza, 14 Scotts Road, #04-11, Singapore 228213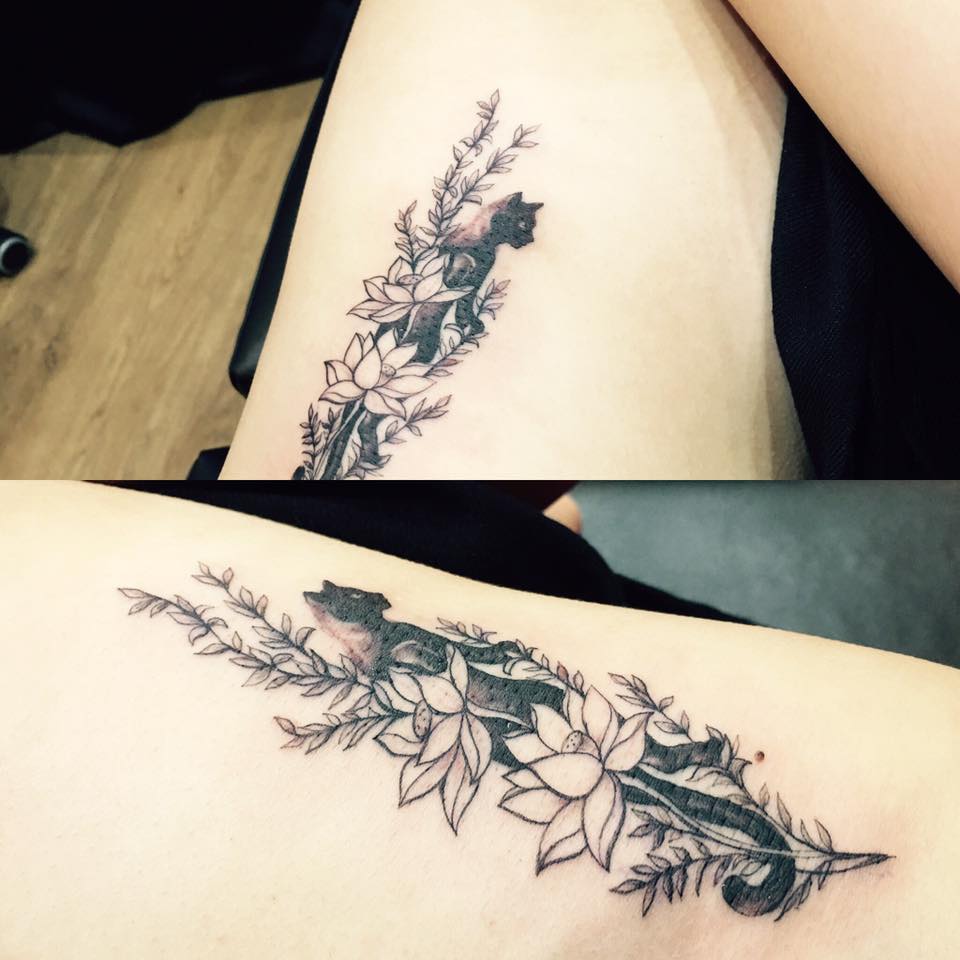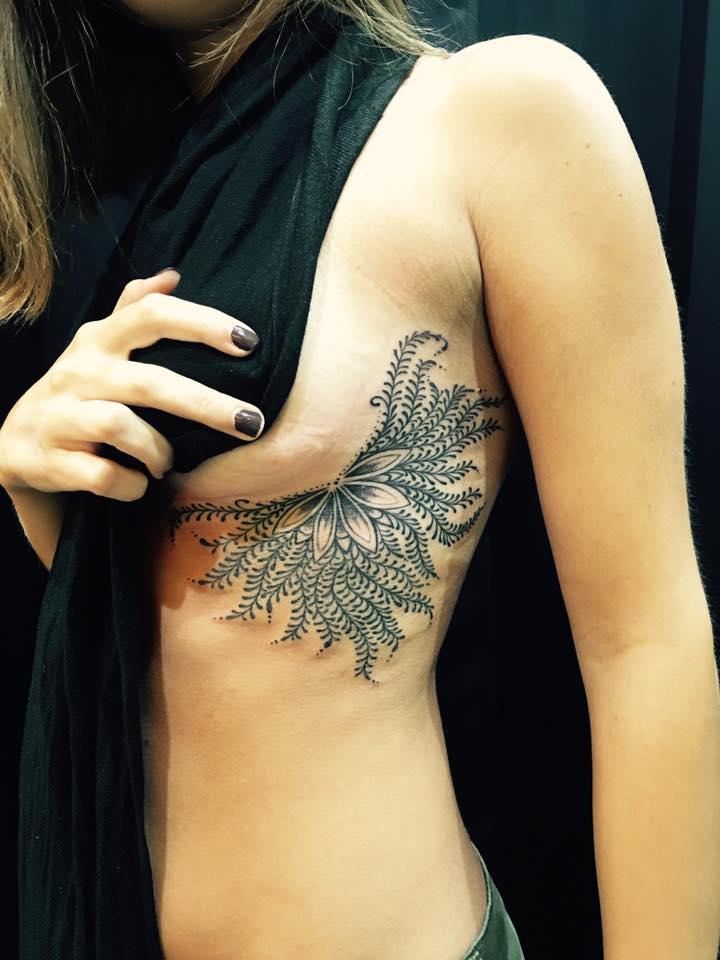 This tattoo studio is where Sumithra Debi, who goes by the nickname Su Exotic or simply Su, perpetuates a 30-year-old legacy started by her grandfather, Johnny Two-Thumbs, Singapore's legendary tattoo artist.
Training at the tender age of 16, Su emerged as Singapore's first female tattooist. She now heads a team of six experienced tattoo artists and piercers, who are some of the country's finest and most trusted. While Exotic Tattoos and Piercing can do various styles and techniques, the most notable service it offers is the nipple and areola reconstruction tattooing for breast cancer survivors who have undergone surgery.
Su has also created a comfortable and private atmosphere in the studio that will put any woman at ease during her session. Needless to say this is the best place in Singapore for women to get inked.
Monkey Tattoo and Bodypiercing Studio in Sarawak, Borneo
223 Jalan Sungai Maong Hilir, 93150 Kuching, Sarawak, Malaysia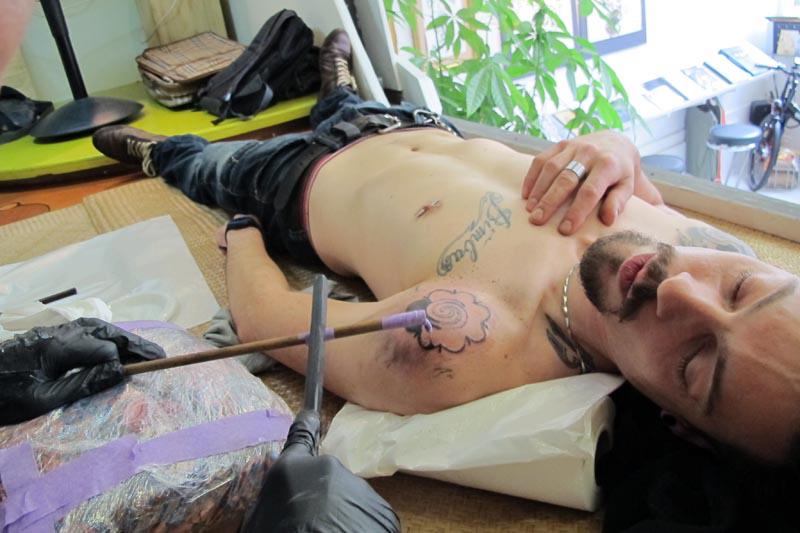 Swap the oh-so familiar low humming of the tattoo machine with the rhythmic tapping of wood against wood at Monkey Tattoo and Bodypiercing Studio, the studio of world-renowned artist Jeremy Lo, who specializes in traditional Bornean hand-tapped tattoos.
Using two hardwood sticks—a needle attached to one—Lo hammers the ink into the skin of his client. Bornean tattoos are heavily inspired by nature, with the Bunga Terung or eggplant flower, as the most popular design. It symbolizes a boy's passage to manhood and is inked in front of the shoulder.
Although considered primitive in technique, hand-tapped tattoos are less painful and heal faster than those made with modern equipment.
Wat Bang Phra Temple in Nakhon Pathom, Thailand
Moo.3, Wat Lamut-Nara Phirom Road, Tambon Bang Kaeo Fa, Amphoe Nakhon Chai Si, Nakhon Pathom, 73120, Thailand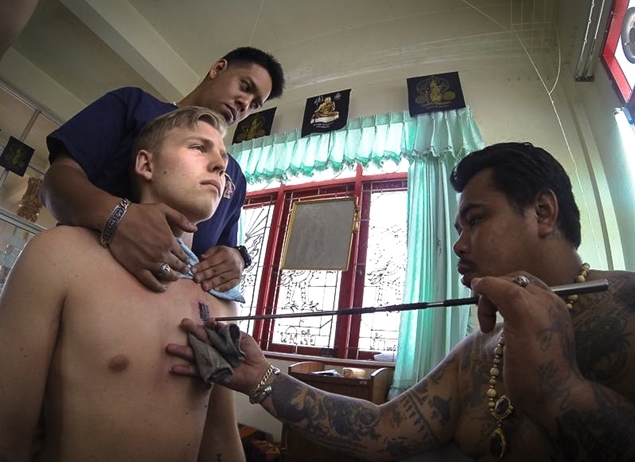 At first glance, Wat Bang Phra looks like just another Buddhist temple in Thailand, complete with ornate roofs, pristine white columns, and colorful statues. Have a look inside, though, and you will find out what sets this place apart from other Buddhist monasteries in the country.
Wat Bang Phra is a temple where visitors can get sacred bamboo tattoos called sak yant for the price of a simple pack of offerings, as well as a modest monetary donation to help maintain the temple. The monk who will ink you will choose the design on your behalf which he will then engrave on your skin using a long bamboo stick carrying a needle on one end.
Each tattoo takes about 10-45 minutes to complete. Imbued with holy power, the sak yant is believed to ward off evil and misfortune.
Tattooist Seoeon in Seoul in South Korea
seoeontattoo@gmail.com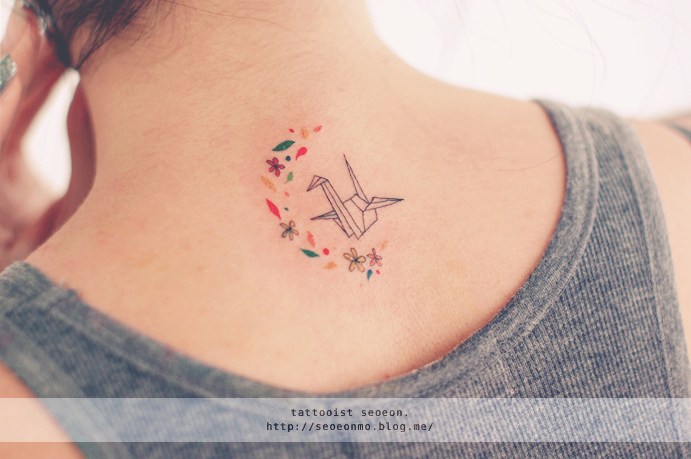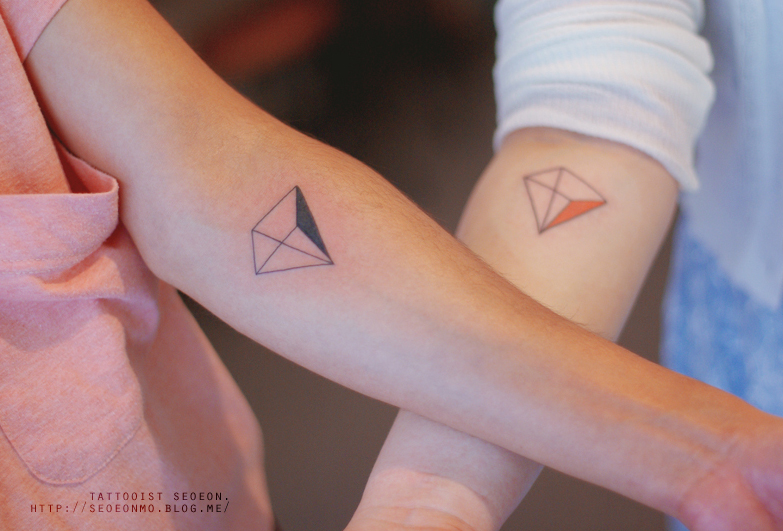 In a country where tattooing is considered a delicate procedure, it can only be done legally by medical professionals. However, getting inked by a licensed doctor in a hospital setting just sounds off, doesn't it? Well, South Korea's talented outlaw tattoo artists couldn't agree more, so they operate under the radar, accept appointments through the internet, and showcase their work on social media platforms.
One of the best tat artists out there is Seoeon. A social media sweetheart of tattooing with about 260 thousand followers on Instagram, the Seoul-based tattoo artist is best known for her refreshingly colorful minimalist tattoos, refreshingly unique clean lines, and uncomplicated, shorn down geometric patterns.
Apo Whang-Od in Kalinga, Philippines
Buscalan Village, Kalinga Philippines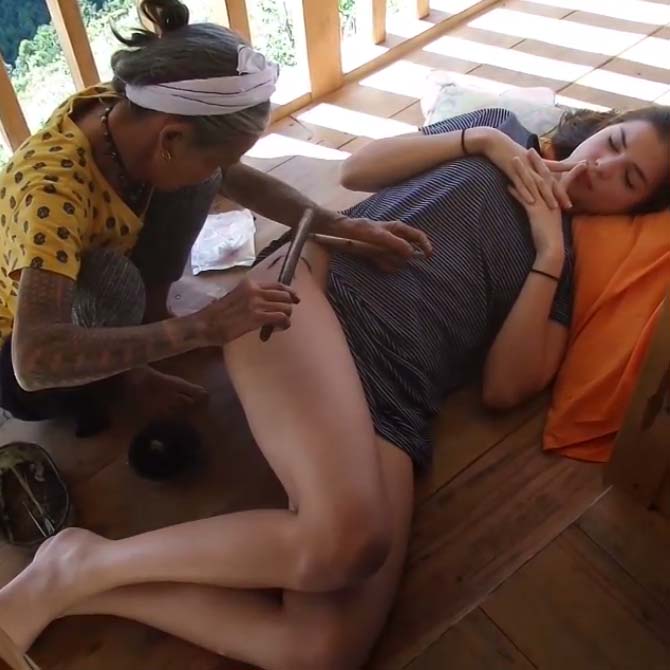 You've probably come across the name Whang-Od (native: Fang-Od) by now. The 97-year-old Kalinga traditional tattoo artist or mambabatok has become quite a star, especially after last year's online petition that urged the Philippine government to award her the title National Artist of the Philippines.
Local and international media, including the Discovery Channel, have reported about her unconventional method of tattooing. Filipinos and foreigners alike seek her out just to get inked with the use of soot and thorns, instead of today's high-tech tattoo machines.
Reaching the mountain village of Buscalan, Whang-Od's ancestral domain, is a lot easier now. With the influx of tourists flocking to the area to get inked by the revered tattoo artist or her grandniece Grace, the roads leading to Buscalan have now been paved, and making arrangements with tour guides is no longer as grueling as it used to be.
Your patience will be tested, though, because the queue for getting a whatek (traditional Kalinga tattoo) can get really long. Enjoy a few cups of Kalinga coffee while waiting and chatting with the locals or fellow travelers in line. It's something you really shouldn't miss.
Tattoo Temple in Hong Kong, Hong Kong
1 Wyndham Street, Hong Kong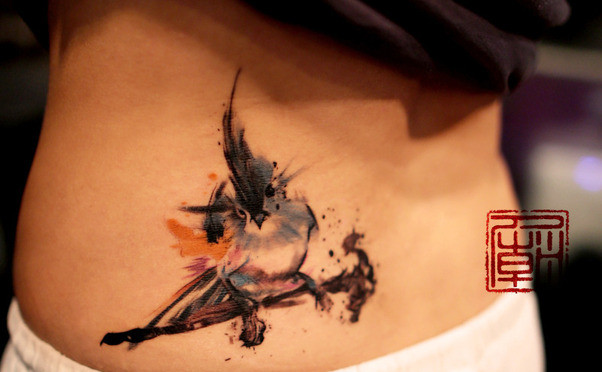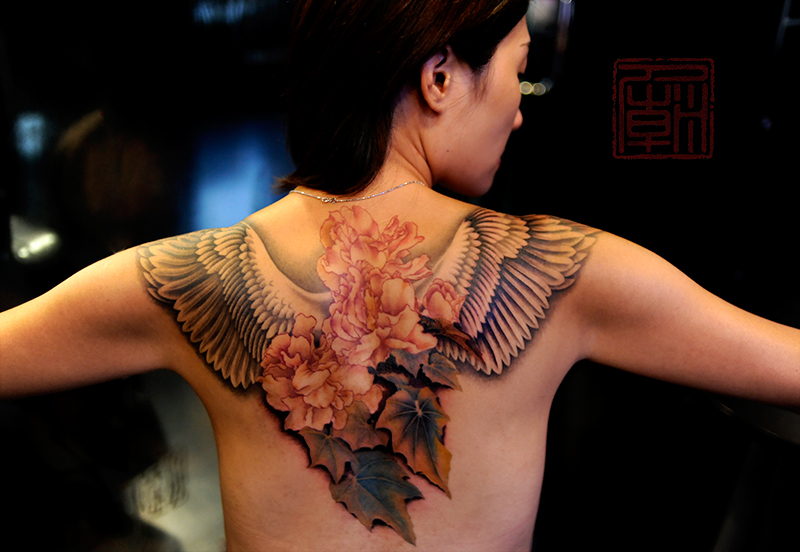 Tattoo Temple has a pretty impressive track record. It's a multi-award-winning tattoo studio that boasts a long roster of press and media features, including coverage from major news outlets like CNN, Reuters, and Al Jazeera.
Its artists specialize in various styles (from Oriental, to black work, to lettering), and every tattoo they design is unique. Its customer service for international clients is also unparalleled. A concierge will contact customers—no matter where they are in the world—to discuss their aesthetic preferences.
Sounds like the perfect place to get inked, right? Yep, Tattoo Temple is arguably one of the best tattoo studios in the world. But, here's the catch: You will have to book at least a year in advance to secure an appointment. Still, Tattoo Temple sees to it that your ink is worth the wait.
Know of other places in Asia you'd like to recommend to tattoo enthusiasts? Share them with us in the comments!