Beyoncé and Jay-Z's Latest Music Video Literally Gave Us a Tour of the Louvre
Let Beyoncé and Jay-Z take you around.
by Desiree Pore | June 20, 2018
Like most tourists, we get thrilled by what we see and experience whenever we visit a historic site. Such was the case with The Carters a.k.a. Beyoncé and Jay-Z, when they visited the Louvre back in 2014. The power couple literally shut down the entire Louvre for themselves to have a (very) normal tourist outing sans the annoying tourists. The Carters did it again, this time for their surprise collaborative album.
The musicians surprised the whole world when they released their highly anticipated joint album, Everything Is Love, over the weekend. Along with the new album is a new video for their lead single "Apesh*t", wherein Queen Bey showcased her rapping skills while hanging out with some of the world's most important artworks.
Some of the most renowned pieces in the Louvre made a cameo in the video. Blink and you'll miss these masterpieces.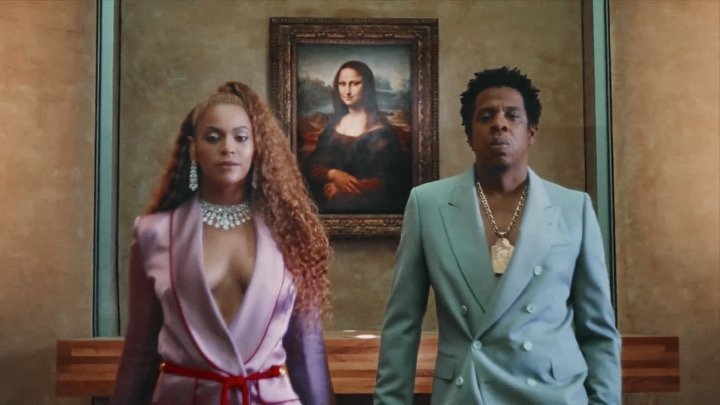 The video starts off with the couple standing in front of the famed Mona Lisa painting by da Vinci. The painting is one of the most valuable paintings in the world, with an insurance value of nearly $800 million.