BOOKMARK: 11 Must-Visit Taiwan Tourist Attractions in 2023
From iconic landmarks to filming locations.
by Ina Louise Manto | February 27, 2023
Located just a two-hour plane ride from Manila, Taiwan remains Pinoys' favorite visa-free travel destination. Cityscapes, mountainous towns, delectable traditional food, rich history and culture, and vibrant night markets – here are just what waits for tourists to discover. Before the visa-free program ends in July 2023, take this as a sign to explore Taiwan. Here are some must-visit Taiwan tourist attractions, especially for first-timers:
Chiang Kai-Shek Memorial Hall
Location: No. 21, Zhongshan S Rd, Zhongzheng District, Taipei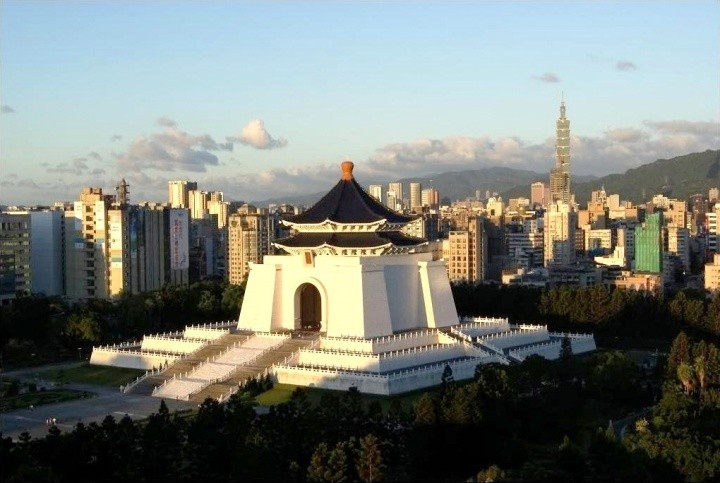 When visiting a new country or city, it's always interesting to learn about its history, whether it's through cultural experiences or museums. The Chiang Kai-Shek Memorial Hall opened to the public in 1980, five years after the death anniversary of Generalissimo Chiang Kai-shek, the former President of the Republic of China. Its ground floor houses a museum and library where you can learn about Taiwan's development and history.
While you're in the area, you can also visit other neighboring landmarks in the Memorial Park: National Theater, Liberty Square Arch, and National Concert Hall.
Shilin Night Market
Location: No. 101, Jihe Rd, Shilin District, Taipei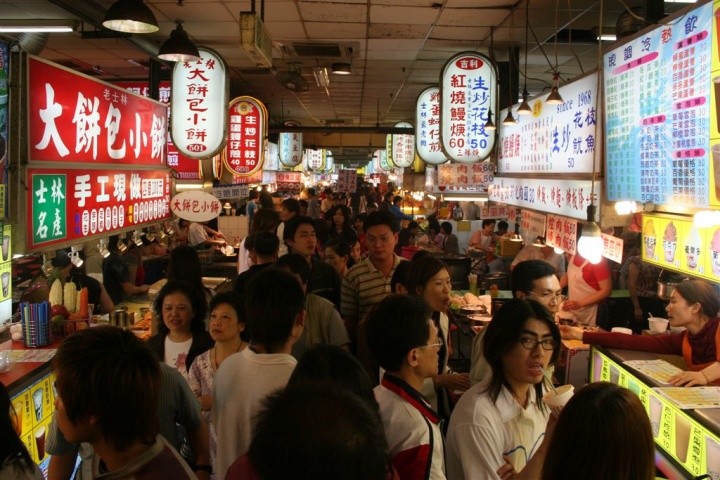 Another way of getting to know a city is through food, which you can best experience at Shilin Night Market. It's Taiwan's most famous and largest night market, housing endless stalls of street food, arcades, karaoke bars, and even cinemas. After a day of sightseeing and visiting landmarks, feast on delectable local snacks! The night market opens at 4 PM and closes at around 2 AM. You can DIY visit, or book a guided food walk.
Taipei 101
Location: No. 7, Section 5, Xinyi Road, Xinyi District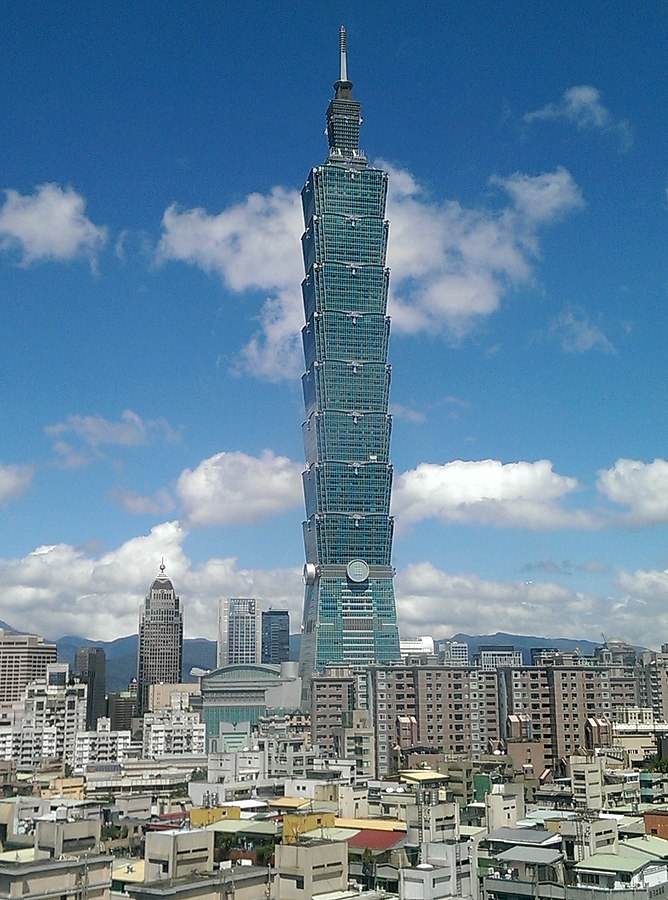 Formerly known as the Taipei World Financial Center, Taipei 101 is one of the most iconic landmarks you'll find in Taiwan. After all, it used to be the world's tallest building, until it was surpassed by Dubai's Burj Khalifa. You can enter the building too and climb up to the observation deck on the 91st floor. Not only that, you'll also be riding one of the world's fastest elevators. Tickets cost NT$600 or about P1,084 per head.
Ximending Shopping District
Location: Wanhua District, Ximending, Taipei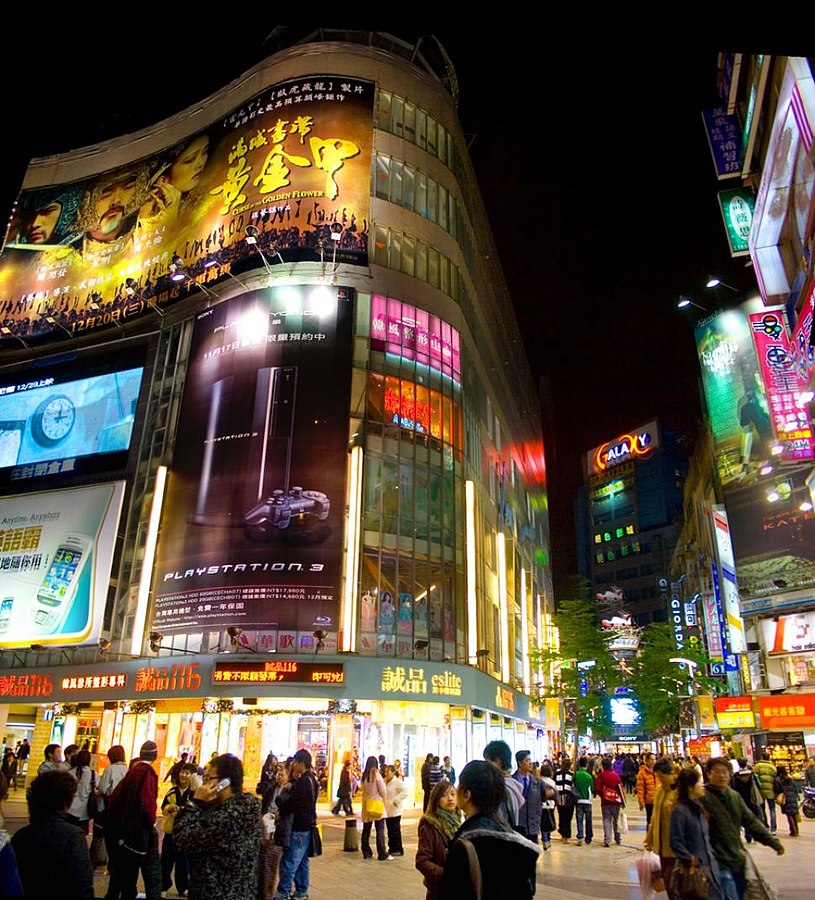 As its name suggests, this is where you can shop 'til you drop. From food to shoes and cosmetics, Ximending is one of the best places to treat yourself and buy pasalubong for your loved ones. The district also houses unique cafes and restaurants such as Modern Toilet, which is a themed restaurant that lets you dine in a bathroom setting.
Elephant Mountain
Location: Xinyi District, Taipei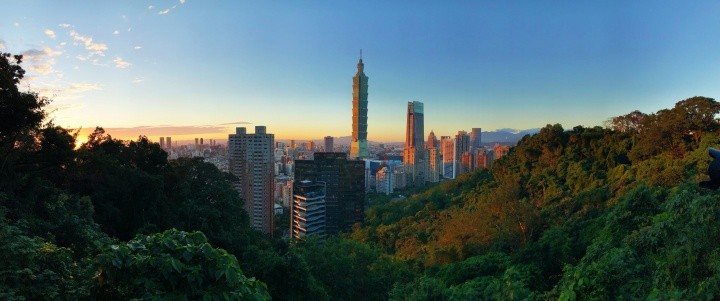 Up for a little fun in nature? Aside from Taipei 101, Elephant Mountain is one of the best spots to appreciate a panoramic view of Taipei City. Dress up in comfy clothing and shoes, since it'll take a 20-30-minute hike until you reach the summit. Its most IG-worthy spot, the rock viewpoint, will require you to climb a 500-step flight of stairs. Tourists may also visit at night, and the sunset hike is a famous activity visitors go for.
Yehliu Geopark
Location: No. 167-1, Gangdong Road, Wanli District, New Taipei City
When you wish to take a break from the urban jungle, head to New Taipei City and discover the landscape that Yehliu Geopark offers. Boasting gigantic rock formations, the geopark is one of the most popular attractions in Northern Taiwan and is known to be one of the most Mars-like environments on Earth. Years of sea erosion led to the formation of honeycomb-like rock formations.
The ticket is NT$120, or around P215 per person.
Houtong Cat Village
Location: Ruifang District, New Taipei City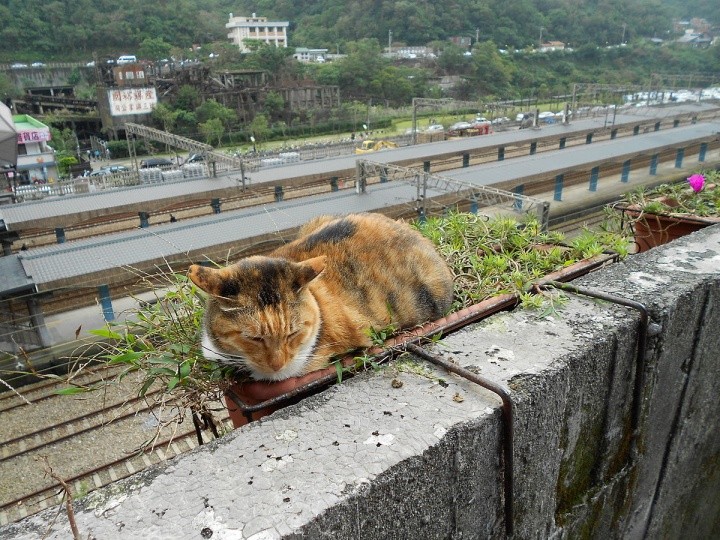 Located a 1-hour train ride away from Taipei, Houtong Cat Village is a neighborhood known for its prolific cat population. It's a must-visit for cat lovers: the moment you alight the train, you'll be welcomed by a feline-themed station. Enjoy a lovely stroll around the neighborhood with a stunning mountain and river view, and meet several feline friends along the way. There are plenty of cat-themed cafes and restaurants here too, as well as shops that sell themed stationery and trinkets. It's feline heaven!
Note: Tourists are discouraged from feeding the cats as there are volunteers in the neighborhood already.
Shifen Old Street
Location: No. 81號, Shifen St, Pingxi District, New Taipei City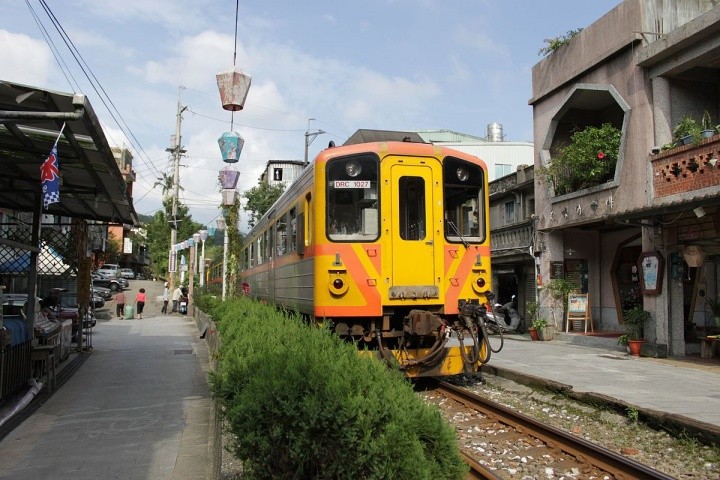 While Taipei boasts skyscrapers and urban life, Shifen Old Street will transport you back in time, with its famous railroad track. You'll also find antiquity, unique shops, and cafes around the area. Shifen is also famous for its lantern festival, where tourist flock to write their wishes on lanterns, light them up, and send them to the gods.
Jiufen Old Street
Location: Jishan St., Ruifang District, New Taipei City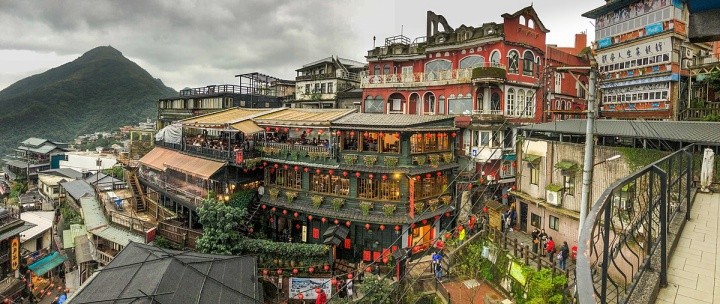 Studio Ghibli fans, here's how you can have a whimsical experience outside of Japan. Jiufen Old Street is nestled in an old mining area near the mountains, this magical street looks straight out of Spirited Away. In fact, it's one of the inspirations of the movie! Jiufen boasts Japanese architecture and just walking around will make you hungry. Try tea from quirky cafes and sample traditional food such as mugwort rice cake, taro balls, and meatballs. At night, the street looks more magical as the street lights up with lanterns and offers the same feeling of comfort when watching Spirited Away.
National Chung Cheng University in Chiayi
Location: No. 168, Section 1, Daxue Rd, Minxiong Township, Chiayi County, Taiwan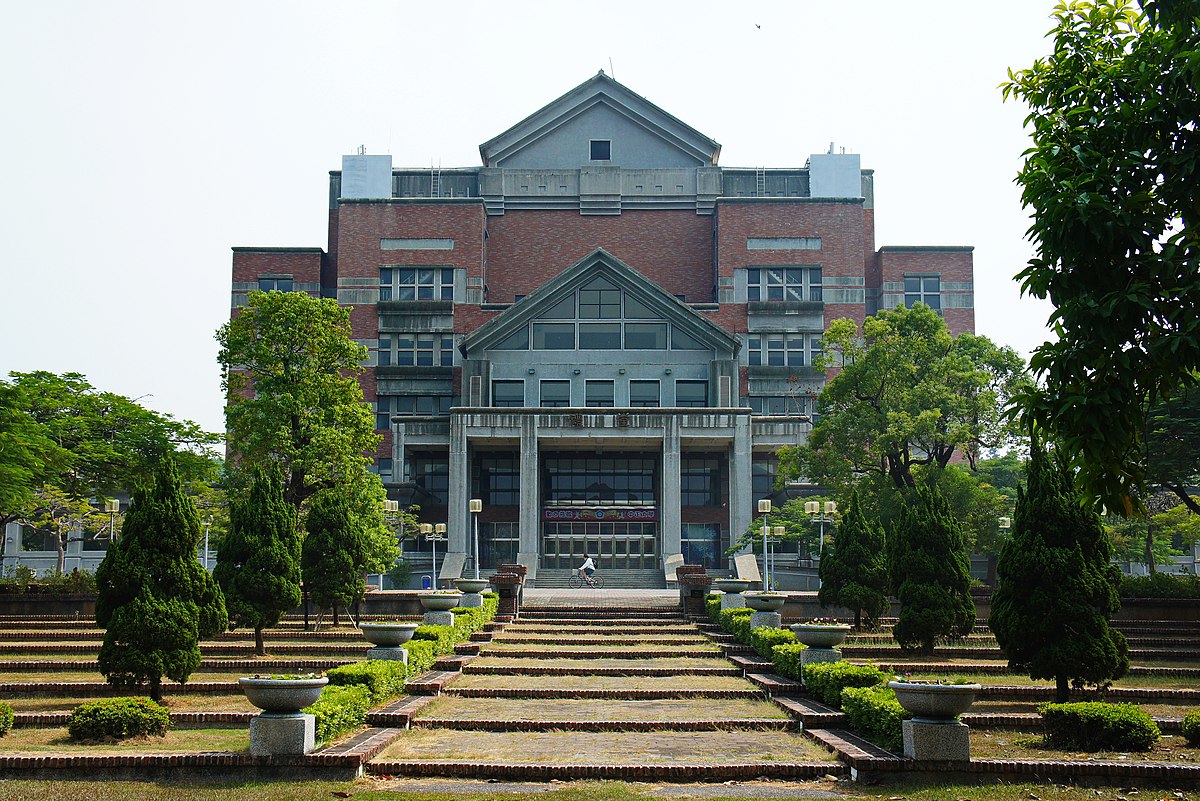 Here's to the kids of the early 2000s who grew up watching Meteor Garden on local TV. While most of the series was filmed in China, there are also filming locations in Taiwan, such as National Chung Cheng University. It's 5 to 6 hours away from Taipei but if you're determined to visit the filming location, go for it. You can also lessen your travel time to two hours by taking the Taiwan High-Speed Rail.
Some famous filming locations include the basement of the Library and Information Building where you'll find Sancai's Locker 150, Tranquility Lake, the Administration Building, and Jiankang Road.
Maokong Gondola
Location: No. 8, Sec. 2, Xinguang Rd, Wenshan District, Taipei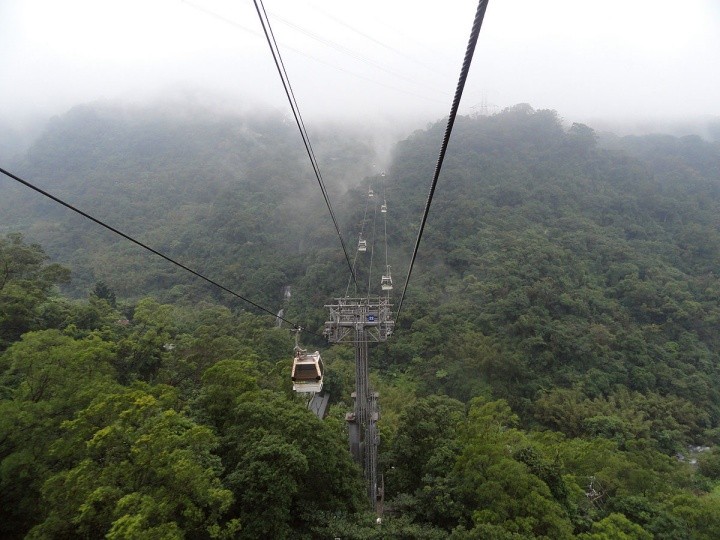 Fancy a scenic view of Taipei's mountainous areas and distant cityscape? The Maokong Gondola is a one-way crystal carriage that will let you explore one of Taiwan's largest tea producers after the 20-30-minute ride. Take in nature and explore the fields and visit Yinhe Cave. These gondolas also offer an experience where you'll feel like you're flying as their floors are made of glass. Brave through your fear of heights!
The gondola ticket is NT$50/trip or PHP90.
Have you visited Taiwan before? What are your favorite spots? Share them below!
PSA: Taiwan is *Finally* Open to Pinoy Tourists; Here's Where to Stay Under P3k/Night
PSA: Taiwan is *Finally* Open to Pinoy Tourists; Here's Where to Stay Under P3k/Night
Ina Louise Manto | Dec 06, 2022
Looking for other places to explore? Join WindowSeat.ph's official Facebook community What's Your Trip PH for more recos!