Why It Could Be A Good Thing That Boracay Will Close For 6 Months
What do you think?
by Desiree Pore | April 05, 2018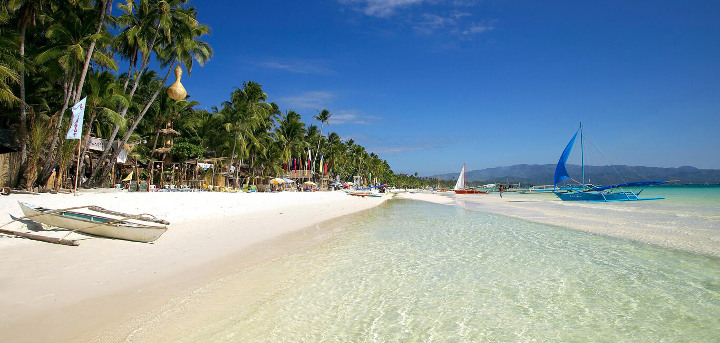 In a Twitter post, Presidential Spokesperson Harry Roque said that "Boracay is closed for 6 months, effective 26 April." The proposal from DENR-DOT-DILG was approved by the President during Wednesday's Cabinet meeting. Back in February, President Duterte called Boracay a cesspool and threatened to shut down the island.
The departments of tourism, interior, and environment proposed the island's six-month closure to have its much-needed rehabilitation. Boracay's shut down may cost 36,000 workers their job, and the island's tourism close to PHP56 billion if the closure lasts for nine months (a figure based on revenue from the first nine months of last year) — that's roughly 20 percent of the Philippines' total tourism receipts. Especially since the closure comes so shortly before Labor Day celebrations in the island, an annual event attended by thousands of tourists.
According to Senior Deputy Executive Secretary Menardo Guevara, President Rodrigo Duterte will declare a state of calamity in Boracay, and calamity funds will be "activated" to sustain the affected workers.
Boracay's environmental woes trace back to the 1990s. Due to the increase of coliform bacteria in the island, tourist arrivals declined by up to 60 percent 1997. Green algae has also besieged the island since 2015, this time due to its sewage system not being able to accommodate the tourist population. The closure is expected to help clean out the island's world-famous white sands, and ease up the destruction of nearby reefs.
A notice has also been given to over 100 establishments for encroaching on environmentally critical areas, and these establishments have been ordered to be demolished.
People are divided over the island's closure. Some are skeptical that the closure will allow the construction of a casino without impediment, while others are relieved that the island will finally have time to heal itself.
The news comes after Thailand's Maya Bay, located on the island of Koh Phi Phi, announced its four-month closure to help recover the island's coral reefs and sea life. Koh Phi Phi is best known as the location of Danny Boyle's 2000 film The Beach starring Leonardo DiCaprio.
Got anything to add to this story? Tell us in the comments!