Gear Up For This Year's Juan For Fun For An Epic Trip
The annual event's seventh edition is here with new mechanics.
by Desiree Pore | March 19, 2018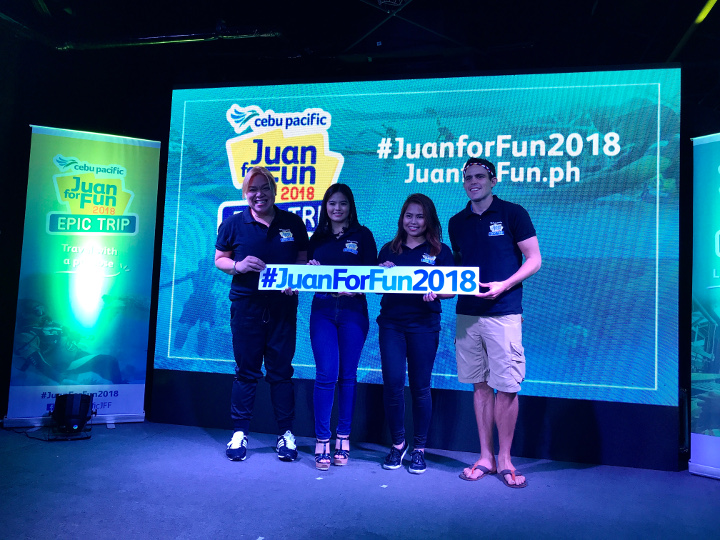 Cebu Pacific's Juan For Fun is back for its seventh year with more accessible mechanics for young travelers wanting to join.
Instead of the usual requirement of submitting a video, this year you'll simply have to nominate someone you think deserves a life-changing, one of a kind Epic Trip through Juan For Fun's official website.
If chosen, five lucky winners will have the chance to bring two companions each for a week-long, all-expenses paid trip around the Philippines. This year's Juan For Fun trip will be on May 23-29, changing it from the usual month of July to coincide with the students' summer break.
This year's travel coaches are a fun mix of travel enthusiasts and well-versed online personalities: Becoming Filipino's Kyle "Kulas" Jennerman, veteran JFF coach and travel writer Jude Bacalso, celebrity and travel vlogger Bea Binene, celebrity and social media personality Baninay Bautista, and YouTube vloggers and personalities Wil Dasovich and Kimpoy Feliciano.
To qualify, nominees must be Filipinos, 18-23 years old, and currently enrolled, graduating, or are fresh graduates. Deadline for nominations is on March 31, 2018.
For more information, visit Juan For Fun's Facebook page.