Where to Eat: 5 of the Best Restaurants in Boracay's Station 1
Eat like a local in this world-famous tourist destination.
by Roanna Jamir | February 15, 2017
When hunger strikes we may have a tendency to stick to the familiar.  It's easy, proven and satisfies a craving.  I believe this is mostly the case for travelers spending only a few days or so in a destination. Question is, how do we know there's something else just as good or even better, unless we're willing to try the unfamiliar?
This list helps make the unfamiliar less intimidating. Having lived in Boracay Island for almost a year, I have had my fare share of dining trials and errors.  The list below shows you my top dining experiences and why you should make it yours too on your next Boracay trip.
Kubo Restaurant Bar and Grille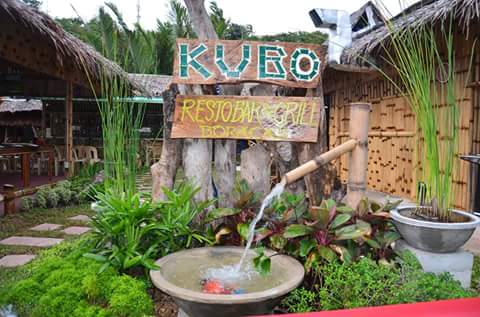 When : Dinner onwards
Where : Across the main road, along Bulabog Road (behind Patio Pacific in Station 1 and Crown Regency Prince Boracay)
What : Order their inexpensive local beers and grilled Filipino street food. The PHP25 per stick pork BBQ is not only cheaply priced by super tasty!
All the Filipino dishes you love at affordable prices served with nightly live musical entertainment make this aptly named restaurant a true FIlipino foodie haven.
Kasbah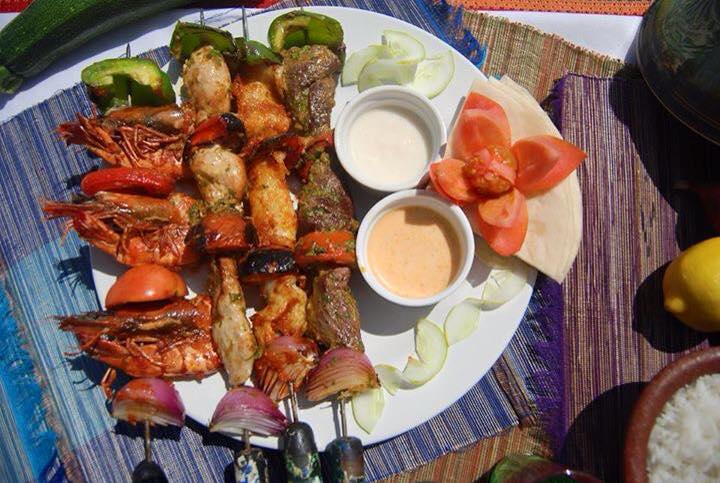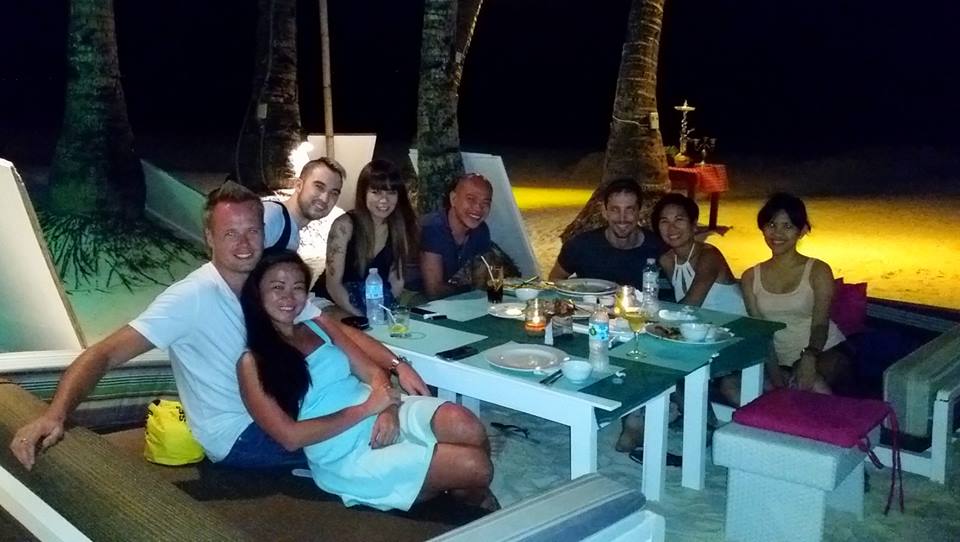 When : Late lunch to evening (be here for the sunset)
Where :  On the beach in Station 1, between Discovery Shores and Fridays
What : Order a wide array of Moroccan dishes. Lots of choices for vegetarians too. Kasbah Hummus for PHP160 if you're on a tight budget or the Mixed Platter (chicken, beef, tiger prawns, Merguez sausages & fish) for PHP1200 for a group of friends.
Aside from mouthwatering platters, Kasbah provides its diners a pleasant view of the sunset from the quieter part of White Beach.  Another reason to dine here? Happy hour starts at 11 a.m.  Need we say more?
Sea Wind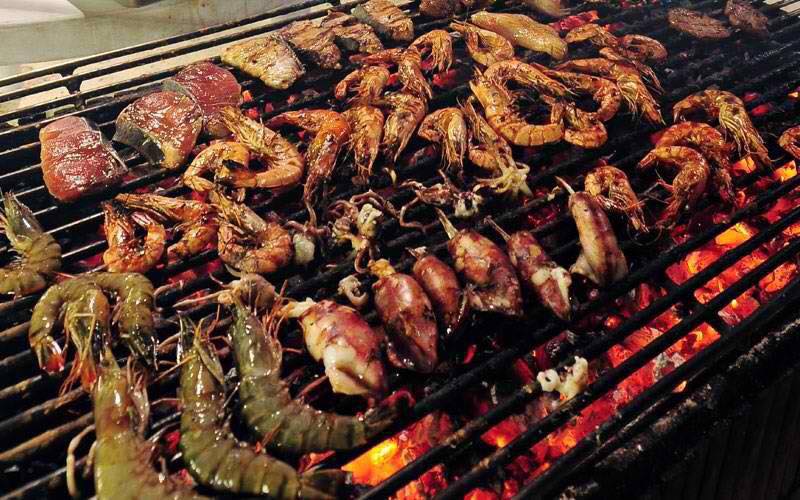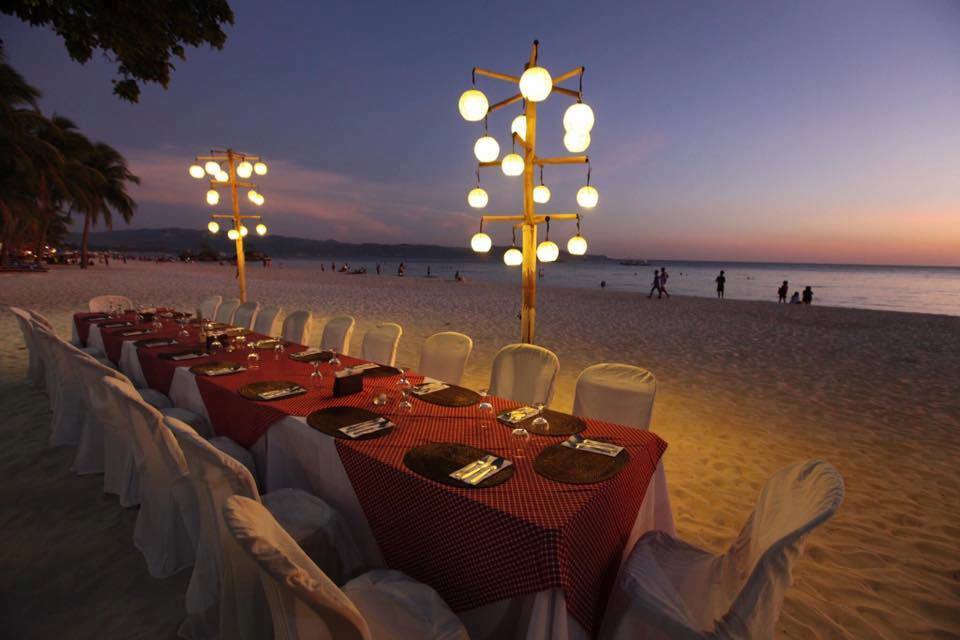 When : Dinner
Where : Sea Wind is located in Station 1 before Fridays
What : Daily grilled dinner buffet by the beach. Buffet is about PHP700 per person and includes pasta, dessert and grilled meats and seafood.
Dining here offers a more serene alternative to the busier sections of Station 2 and 3. The eat-all-you-can grilled seafood, sea breeze and sounds of the waves just a few meters away make this dining experience a must-try!
Maya's Filipino and Mexican Cuisine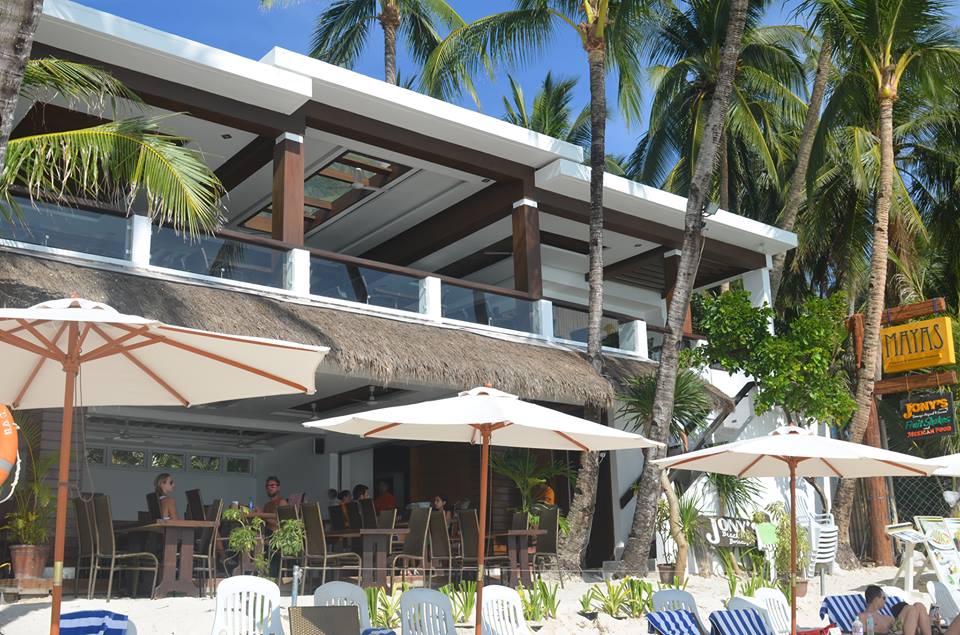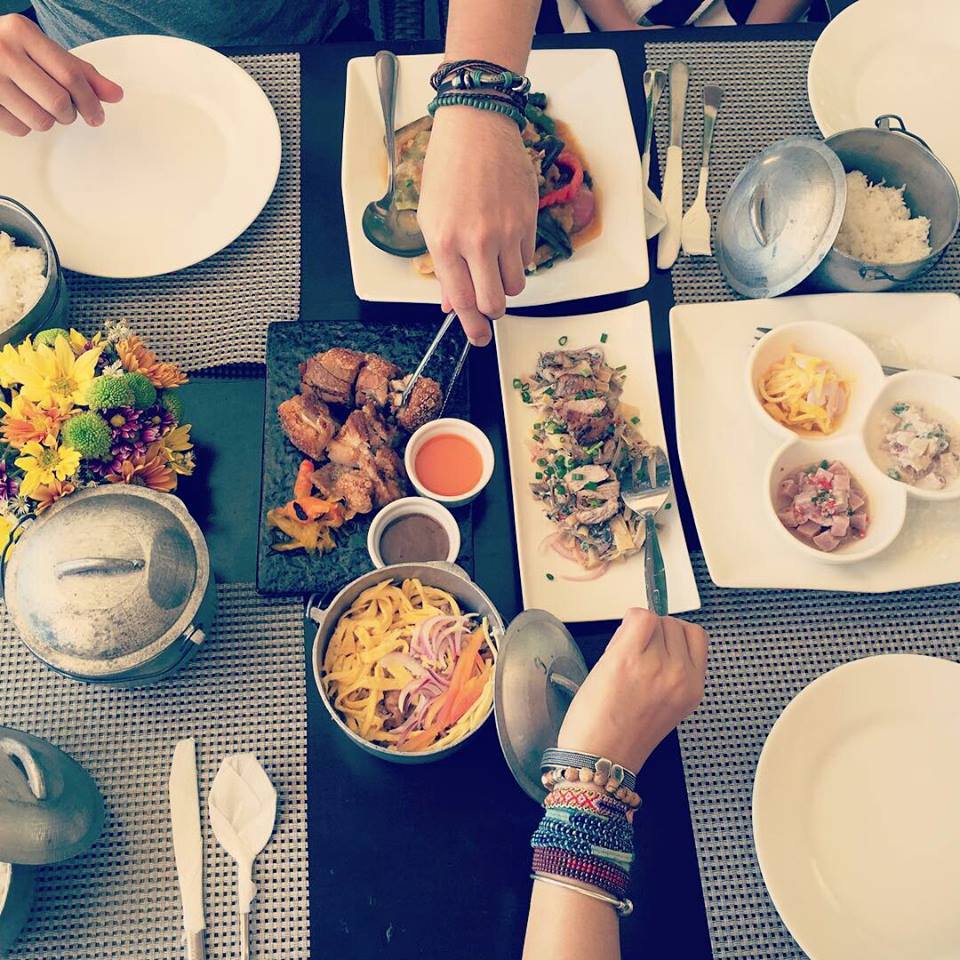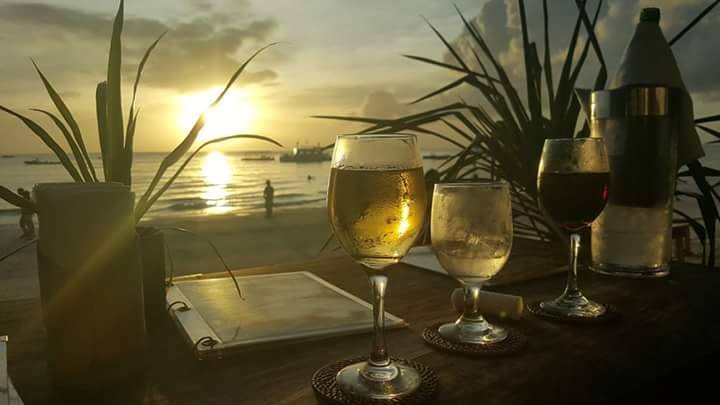 When : Early dinner through late evening
Where : Maya's is on the beach along Station 1, after the private resort coming from Station 2 across the street from Jony's Resort
What : The restaurant is dubbed to serve the "best lechon kawali on the island", I dare say, I'd have to agree! Delectable Lechon Kawali for less than PHP300.
Scrumptious Filipino and Mexican dishes, excellent customer service and the sunset right within your view, make this beach front dining experience truly exceptional.
Spider House's Wrap N' Roll Restaurant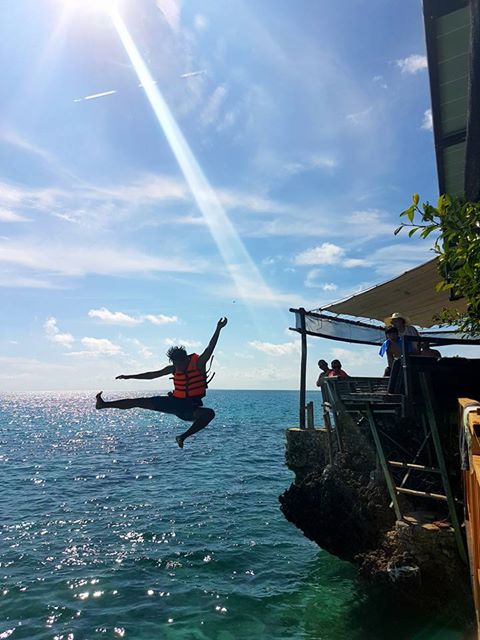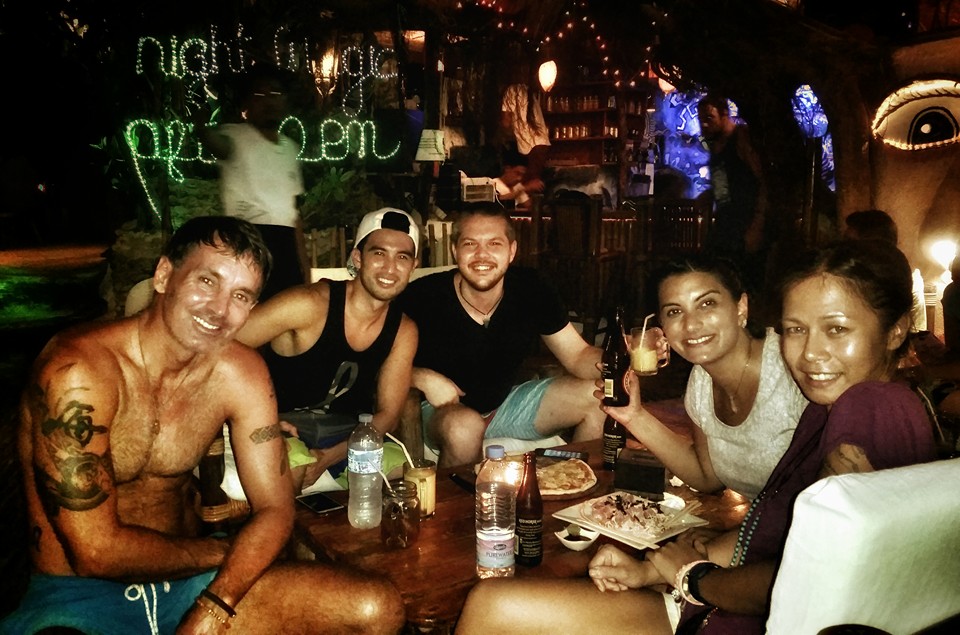 When : Early dinner to late evening
Where : Spider House is located in Diniwid Beach.  This area is past Station 1.  Take a trike to Diniwid beach and walk towards the cliff to the right.
What : The place to be when you're craving for some Japanese food. The restaurant boasts of a sushi bar with a whole array of choices for diners to choose from. Mind you, the restaurant serves Filipino, Italian and other dishes as well.  If you're a beer drinker, you should definitely try one of their pizzas. Sushi plates range at around PHP350+ per order.
An eclectic menu offers just about anything good under the sun. Great food, affordable prices, fun people abound, a pontoon to meet new friends and a cliff diving board for the more adventurous to jump off from, make this restaurant a one-stop shop for an amazing Boracay dining experience.
What are your favorite Station 1 food haunts? Tell us about them!