The Most Beautiful Airbnb Villas around the Philippines
Book your own piece of paradise on your next big break.
by Therese Aseoche | February 08, 2017
Planning your next trip away from the Metro? Take a look at these Airbnb vacation rental houses you won't believe actually exist in the Philippines and are available for you to own during your family or barkada weekend getaway!
This luxurious vacation house in Anda, Bohol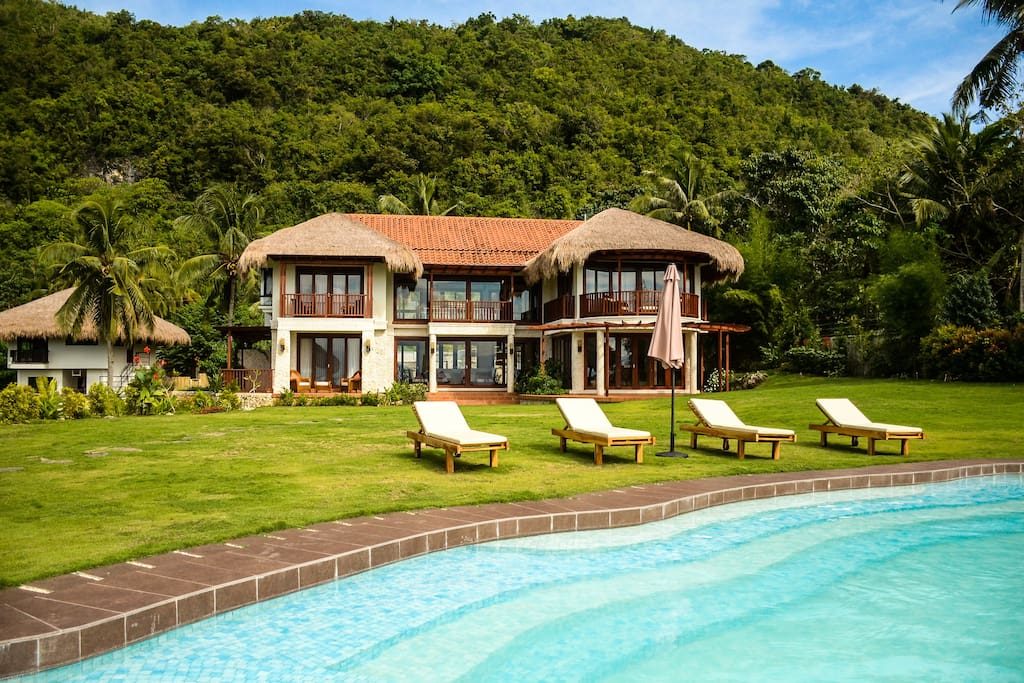 Entire home | 10 Guests | Php 39,758 per night | 2 nights minimum stay
This luxurious property is perfect for a long weekend vacation with friends or family away from the stressful environment of the metro. It has its own staff and a private restaurant — almost as if it's a private hotel. Plus, it provides direct access to a protected marine sanctuary and the stunning beach of Anda Town.
You get to rent the entire private villa and enjoy its infinity pool, cozy cabanas, breezy alfresco dining — your very own corner of the world with a beautiful view of the sunset.
Book this heavenly space here.
This quiet wooden resort in Olango Island, Cebu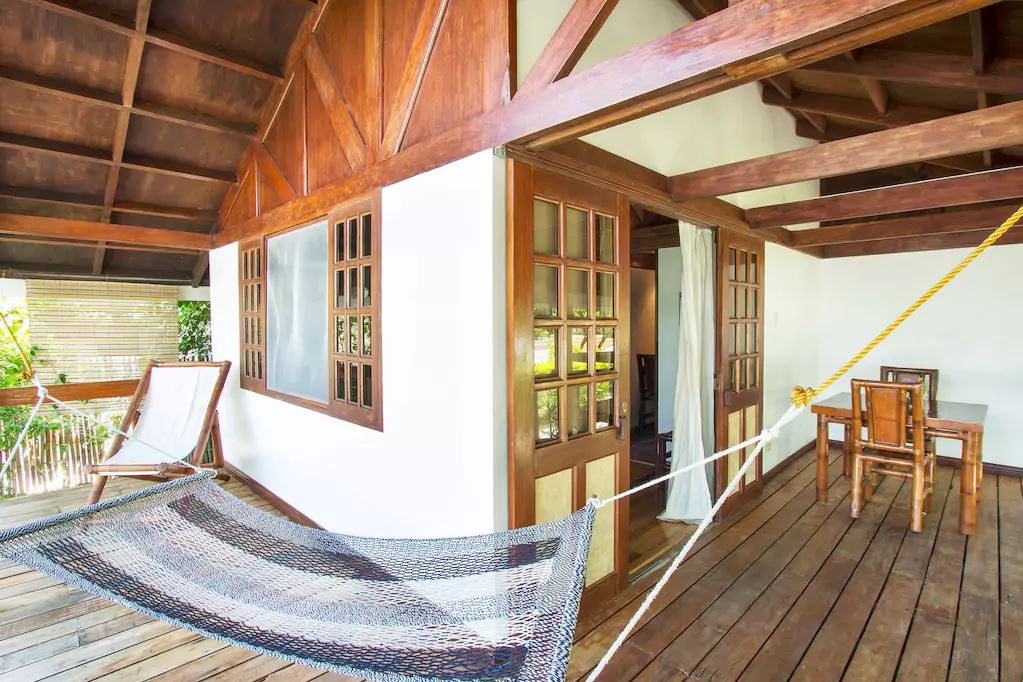 Entire home | 2 Guests | Php 3,330 per night | 1 night minimum stay
You'll feel one with nature in this comfy villa that has a wooden interior and a lush garden surrounding it. It's a private place so you can relax without having other tourists disturbing your peace. The resort's beach also fronts a fish sanctuary and a diving spot, and there are a lot of recreational activities you can do—from beach volleyball and watersports, to island hopping and wellness massages.
Book this resort here.
This spacious and cozy villa in Tagaytay City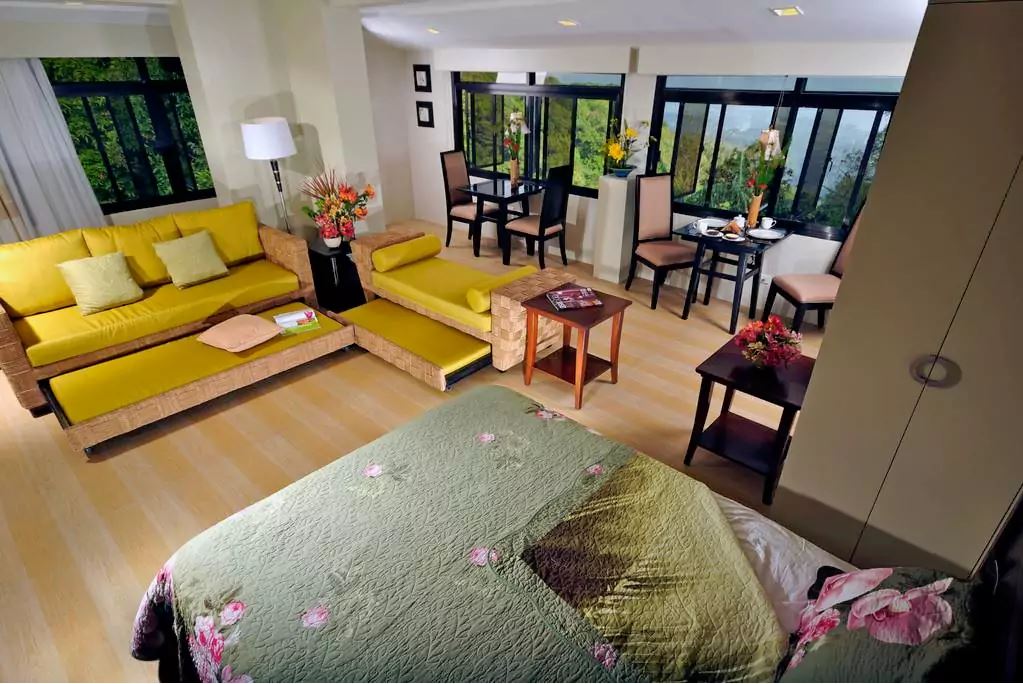 Entire home | 16 Guests | Php 27,483 per night | 1 night minimum stay
Even Tagaytay getaways with the family can be made special and memorable without spending so much on the usual hotel accommodations. It prides itself for having great views of Taal Lake, being close to a lot of family-friendly amenities and restaurants, and for being a beautiful and cozy home you wish you could stay in forever. There's also a garden and pool you can enjoy during the day. And you don' have to worry about going out as a group every morning because you'll be served a full Filipino breakfast!
It's a paradise you'll fall in love with again and again.
Book this villa here.
This breezy home in Punta del Este, Puerto Galera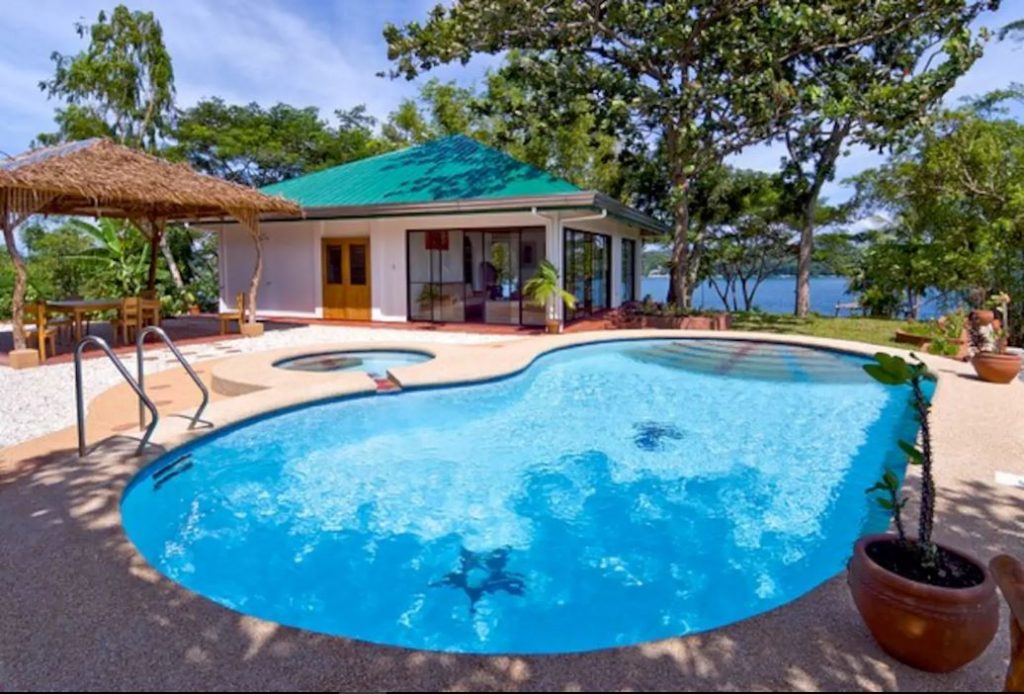 Entire home | 8 Guests | Php 13,021 per night | 1 night minimum stay
There's so much to do within the vicinity that makes renting this place a viable option for a fun-filled vacation. Other than swimming in the villa's pool, you can indulge in watersports an island hopping, as well as have a picnic by the waterfalls or go mud kart driving as long as you inform the manager of your plans beforehand.
Book this home here.
This modern boutique resort in Busay, Cebu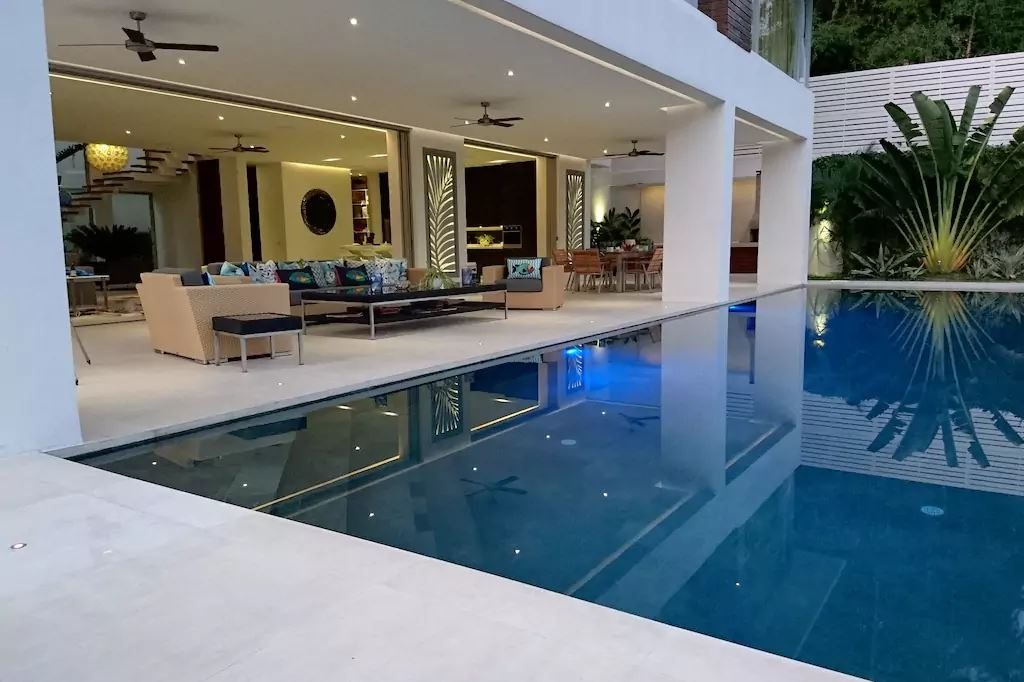 Entire home | 8 Guests | Php 37,274 per night | 1 night minimum stay
This contemporary accommodation will take your breath away for its beauty and Instagrammable interior. It has its own infinity pool and indoor bar where you can have the full-time bartender craft you some cocktails. You don't have to go out of the house to eat because you also have a full-time chef available to cook you simple dishes round the clock.
Don't hesitate to head out to experience the nightlife, though, because the city's bars and gastropubs are just a five-minute drive away. It's luxury at its finest!
Book this place here.
Which of these local villas caught your eye? Tell us your thoughts below!