The Best Places to Go on Third Wheel
Because love is universal.
by WindowSeat.ph | February 23, 2017
The love month (or any other time) is the best time for coupling, but who says it should get in the way of fun and travel for the odds out there? Accept your couple friends' invite and get around those third-wheeling jitters, because here's a list that will give sweethearts and best buds, and all odd-number teams out there, an equally sweet time.
5. Spiral, Sofitel Philippine Plaza
Spend a day (or two, or even three) in this restaurant considered as the ultimate buffet destination.
You can choose between La Veranda's indoor lounge experience, Spiral's 21 Dining Ateliers, or the restaurant's cake and bread options at Spiral 2 go.
Pairs: Have a taste of high living at Spiral and enjoy the choosing of European and Asian dishes masterfully prepared in its 21 workstations.
Trio: For the odd ones out, it's never a downward Spiral in this buffet haven.  Get some mushy, cheesy goodness from its luscious assortment of cheeses or take the matters of the heart to the carving station for some good ol' succulent slabs of meat. And please, stop whining, but do have some wine, and more wine from its top-shelf selection.
4. Mt. Hapunang Banoi, Rizal
Enjoy some time away from the city with a quick climb in Mt. Hapunang Banoi. This beautiful summit with a difficulty rating of 4/10 gives a great view of Rizal's forest cover, watershed, and rumored eagle tenants.
Pairs: The peaks of Mt. Hapunang Banoi will have beaus moving close in no time. Side trips to Wawa dam are also ideal for some calm and relaxation after the high of an adventure-packed day.
Trio:This may sound odd, but plus ones can actually take a different route to meet up with the couple on Mt. Hapunang Banoi, as it shares a trail with Mt. Pamitinan's foot path. There's also no need to worry as the residents are extremely friendly so as the lovers' guest of honor, don't expect a royal treatment, but a safe and enjoyable one.
3. Cinema 76, San Juan City
Film enthusiasts don't have to look far to schedule something exciting for the weekend. Cinema 76 in Addition Hills are screening the best indie works out there and holding master classes on cinematography to boot. Now, you don't have to scramble to catch contemporary film pieces like Sakaling 'di Makarating and I'm Drunk, I Love You.
Pairs: Watch a different league of "kilig" films for almost half the price of mall cinemas at Cinema 76. Who says romance can't be remarkable and prudent at the same time?
Trio: Here's a tip: there are no individual chairs in Cinema 76, only long sofas with a seating capacity of 3! Third-wheelers are definitely welcome to join (even sit in between if they dare to) and enjoy the shows. Plus, the establishment also houses Artikulo Uno, the production company behind the critically-acclaimed hit, Heneral Luna. So, yes, this place encourages a viewing party of three.
2. Bolinao, Pangasinan
Weekend warriors can head up north to Pangasinan to get their dose of Vitamin Sea. Bolinao's Patar Beach is a great option for teams looking for white stretches of sand and a little haze of heritage.
Pairs: Feel the old stones of Saint James the Great Parish and bask in the soft glow of Cape Bolinao Lighthouse, for the perfect night in the countryside.
Trio: There are places better appreciated as a group. And with the majestic Patar Rock Formations and Sea Cave within the vicinity, Bolinao is an absolutely charming place to go on third wheel, as anyone, even the couple, can blend in with nature and have a relaxing time without having to mind anything or anyone at all.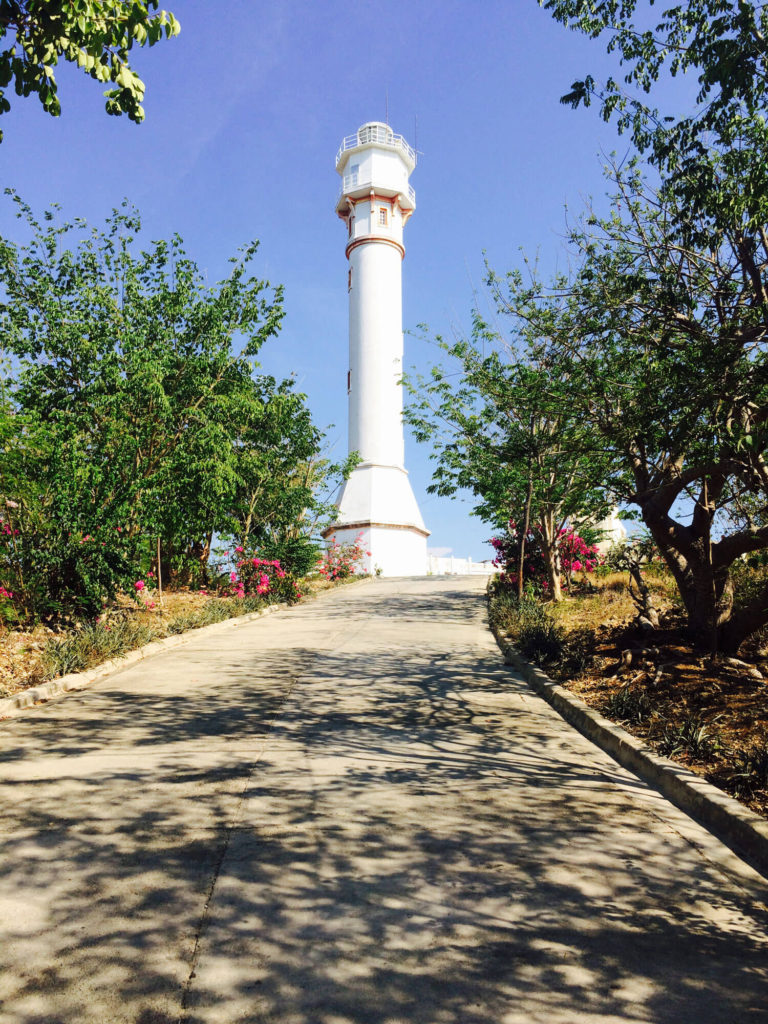 1. This is the part where it gets tricky. Couples and their friends will inevitably push and pull to get their preferred destinations, so in celebration of the month of love, here are two equally enticing options for travel.
THE COMPROMISE:
PAIR: Don Salvador Benedicto, Negros Occidental
One of the coldest places in the Philippines, this haven in Negros Occidental is the perfect place to cuddle up and unwind. There are plenty of Instagram-able shots to be taken, with its very own sea of clouds, rice terraces, falls, and trekking sites.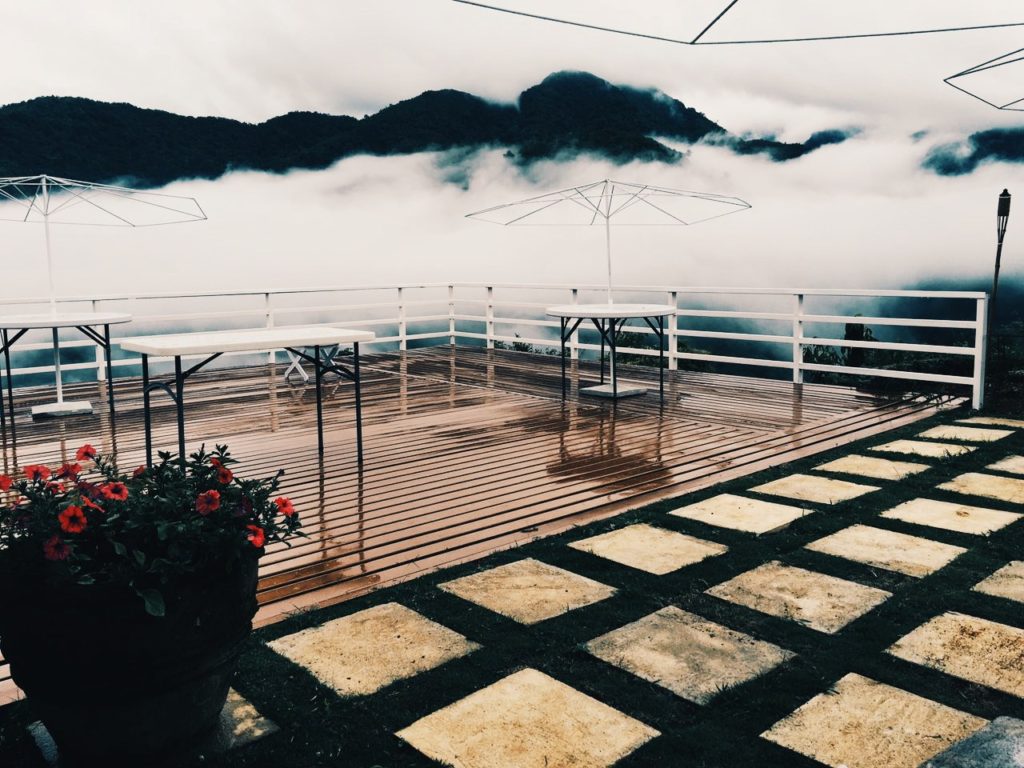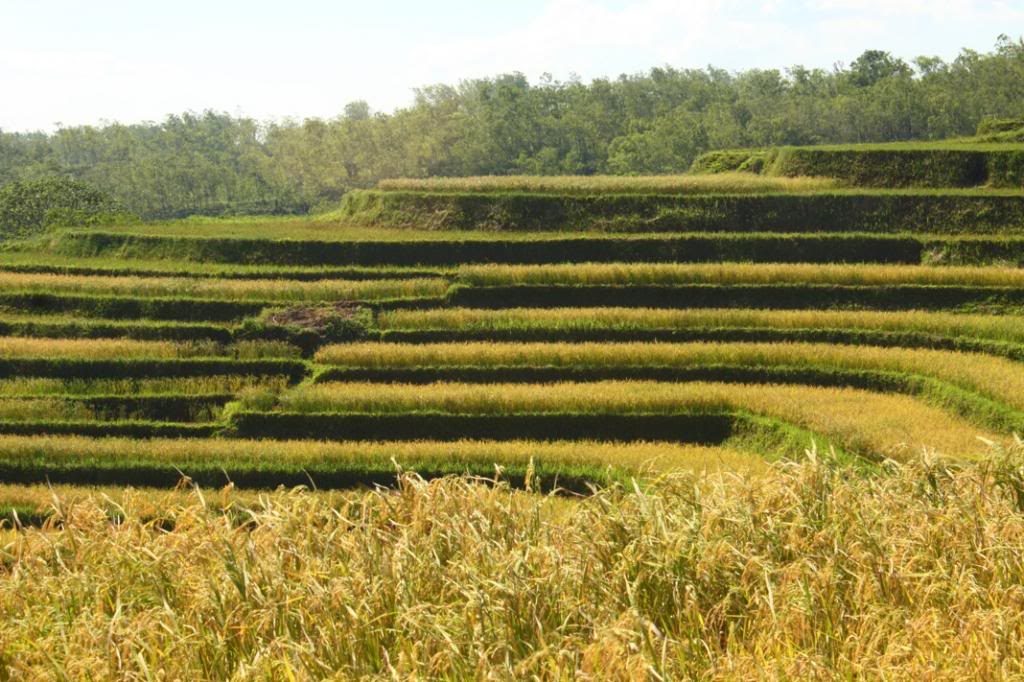 TRIO: Perhaps the most famous hostel in the Metro, Z Hostel is where the odds actually have THE odds on their side and the couple, well, they can play the wings. Situated in one of Makati's booming neighborhoods, it's packed with friendly people to meet, backed by good food, a banging rooftop bar, and a sure fire chill place to visit.
Yes, being a third wheel doesn't always have to suck or such a drag for couples bringing along an extra company. But wherever it may be and any activity, as long as the good vibes are rolling and no good trip is destroyed, having an extra set of eyes, ears, and of course, wheels, will always be an advantage.
Got anything to add? Share them in the comments!