Take a Break from Your Busy Life in This Secret Paradise in Tagaytay
Disconnect from the internet and reconnect with your besties!
by Kimberly Hipolito | August 02, 2022
Tagaytay is still the first thing that comes to our minds when we need a quick breather. Who can resist its stunning view, cool weather, and good food? Just an hour away from the city, it's the perfect place to get away and spend time with your barkada. This new stay is the perfect place to catch up with friends!
Cabin A Pahimis
Nestled in a 1,200 sqm exclusive property, you can enjoy nature and its cool breeze in this cozy cabin. This place is like a modernized bahay kubo and it's gorgeous. It's ideal for groups who just want a quiet respite from their own busy worlds. This lovely space calls you to disconnect from the internet and reconnect with your friends.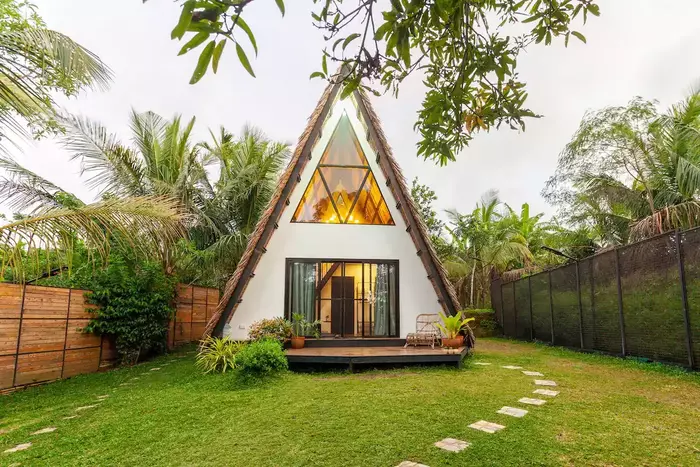 Upon entering the cabin, you'll find this airy living area complete with chairs and tables perfect for just hanging out. It is decorated with woods, bamboo, and nipa grass like the classic bahay kubo.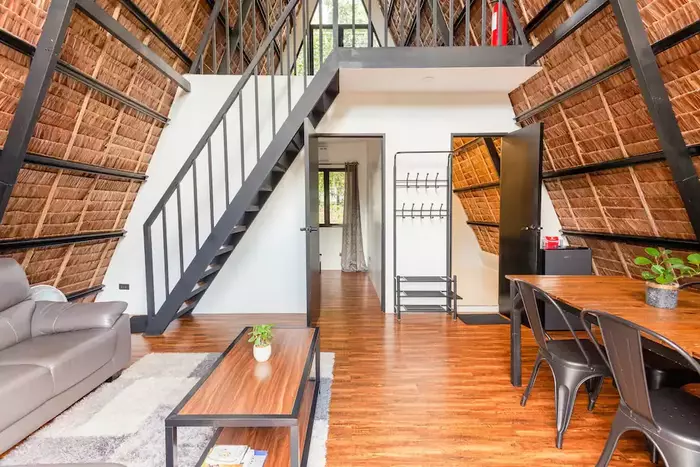 It has two spacious bedrooms that could sleep up to eight guests. The first room has a queen size bed and an air conditioning unit. There are also huge glass windows for you to get a glimpse of nature the moment you open your eyes!
The second room is located on the loft that could fit up to four single beds. This charming area is decorated with a triangular window to get that natural light flowing through.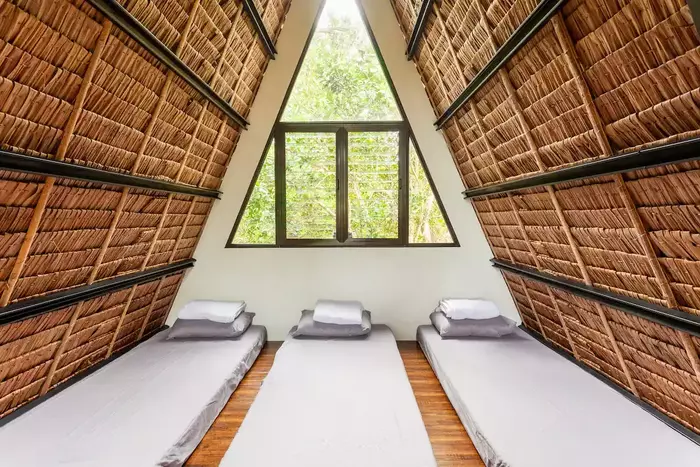 Just imagine waking up to this view!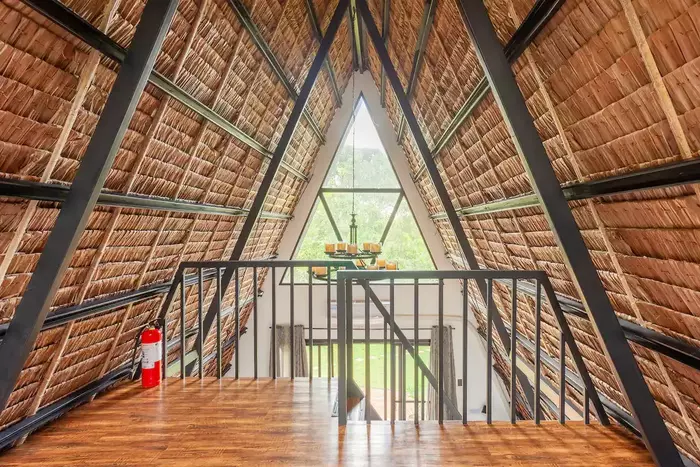 The bathroom is located on the first floor and it's huge. You can take a lot of mirror selfies because it has good lighting plus that nipa wall background. Your Instagram would be filled with ~aesthetic~ snapshots!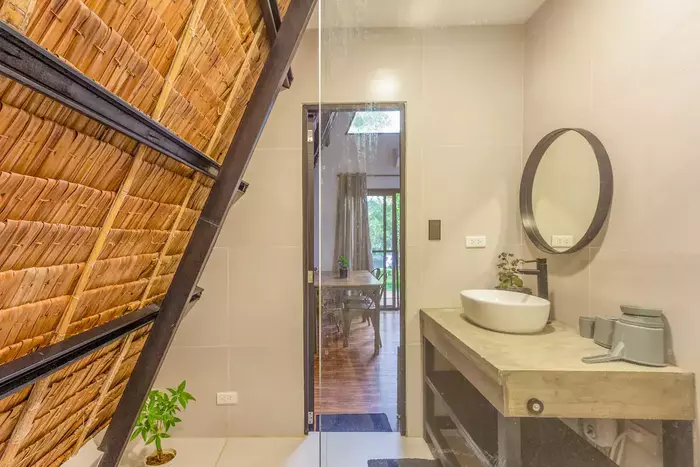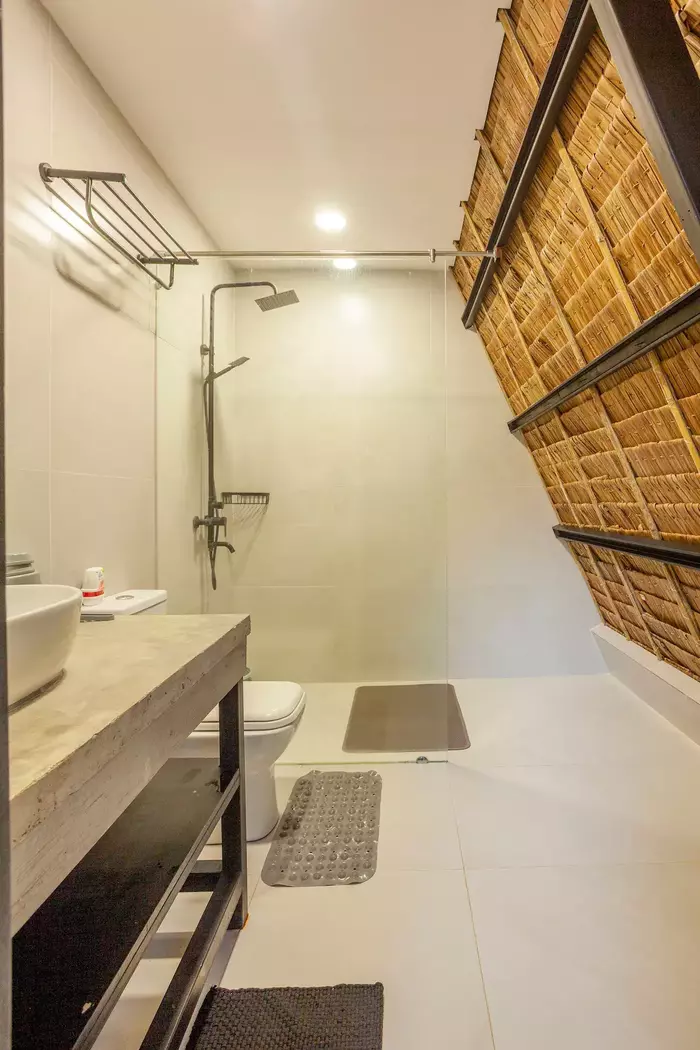 There is another hut outdoors where you can cook and dine.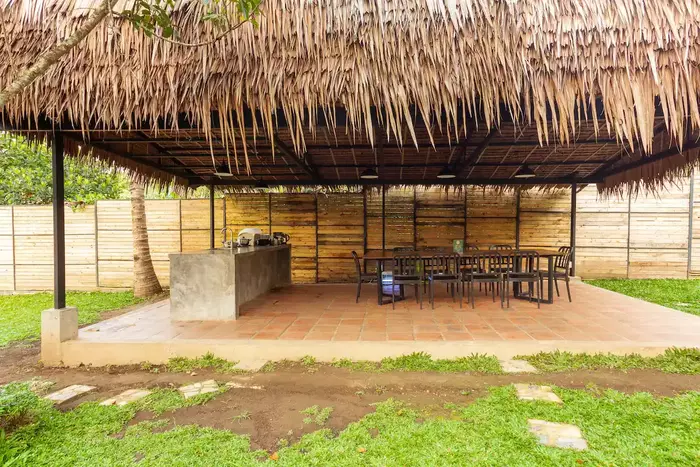 The outdoor kitchen is fully equipped with a refrigerator, microwave, and oven. There is also cookware and silverware for your convenience.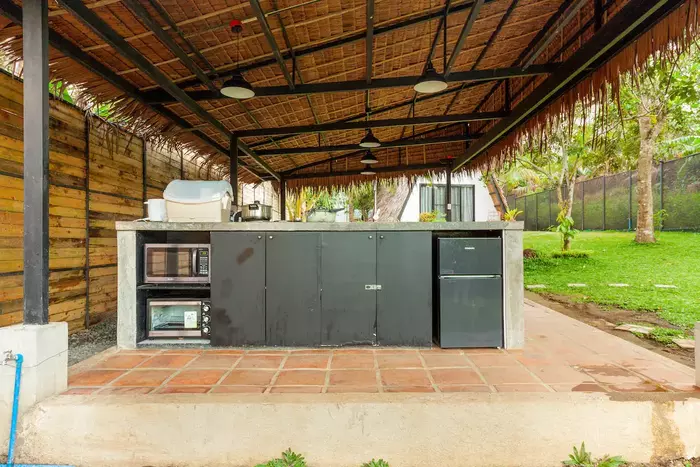 Just right beside it is the dining area that seats ten. It's perfect for after-swim meals and late night drinking.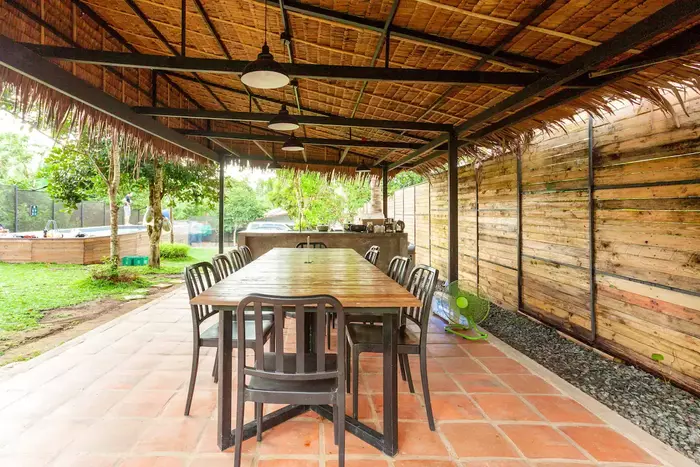 But if you don't feel like eating outside, there's a dining table just parallel to the living area. It even has a minifridge to store your drinks.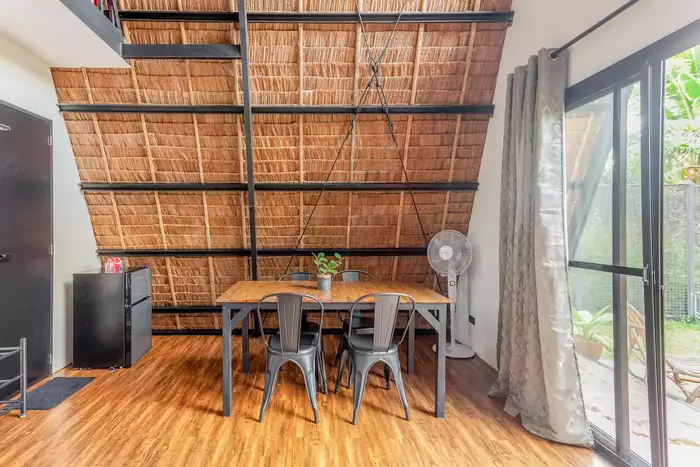 The property has a garden and a dipping pool. It's perfect for friends who just want to chill and have a good time. No worries about your privacy because the place is fully-fenced.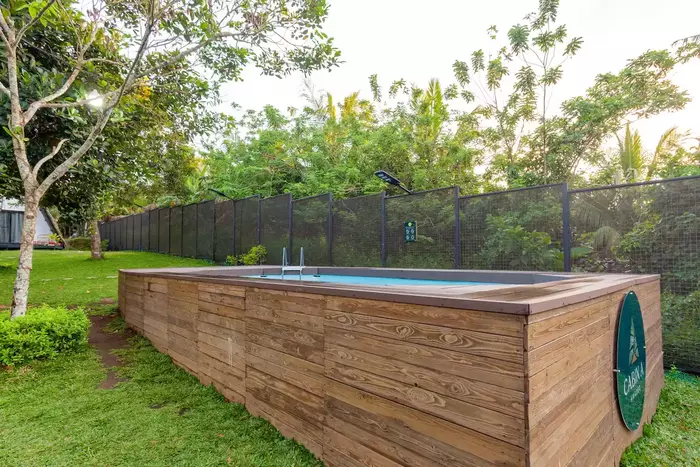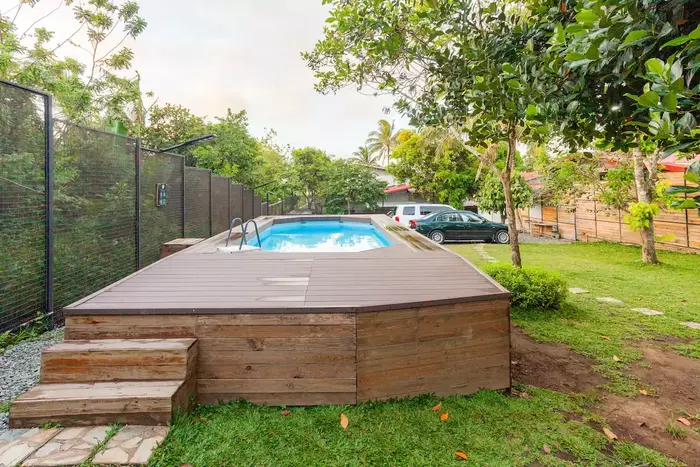 There's also a parking space that can fit up to four cars. The city is just a few minutes away from the cabin so you can always roam around if you feel like it!
Rates at this space start at P 9,000 per night. Book your stay at Cabin A Pahimis here.