Spend Your Summer Weekends at These Campsites Near the Metro
Rough it out this summer.
by Ina Louise Manto | February 12, 2021
Gearing up for the summer? You might opt for glamping to have a more comfortable stay but if you wish to go back to basics and have the classic camping experience, ready your camping gear, rough it out, and spend your cool summer weekends under the stars at these campsites near the Metro:
Kampo ni Juan, Bulacan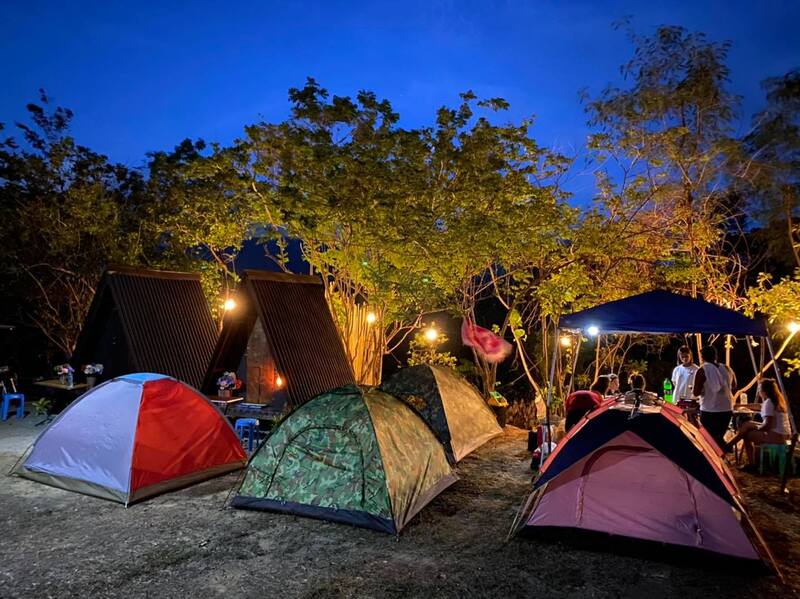 Kampo ni Juan is a new campsite in Bulacan that's perfect for tourists who want to explore the attractions of the Doña Remedios Trinidad area. After a full day of adventures, you can spend the night at the camp instead of going straight home. The campsite is convenient to first-timers to the area, or tourists coming from farther areas who don't want the hassle of bringing their own equipment. Tents are available for rent, starting at P499 for a three-person tent.
For reservations, send a message on their official Facebook page.
Singalong Nature Campsite Hill, Rizal
View this post on Instagram
Just a 15-minute drive from Antipolo, Singalong Nature Campsite offers a beginner-friendly hiking and camping experience. For just P350 per head, the tour begins with a 40-minute trek to the campsite, where a stunning view of the Sierra Madre Mountains awaits. Included in the fee is a tent that's already set up with foam, sheets, blankets, and pillows. All you have to do is enjoy the trek, view, and fun conversations with friends or family.
Tourists who plan on visiting must make a reservation before their stay, by sending a message on Singalong Nature Campsite Hill's official Facebook page.
Mt. Batulao, Nasugbu
Location: Nasugbu, Batangas
View this post on Instagram
If you wish to experience hiking, one famous spot is Mt. Batulao in Nasugbu, Batangas. The summit is considered a beginner-friendly hike but if it will be your first, you better come prepared! There's ample space at the summit to perch a tent for an overnight stay. Since you're in the mountains, come prepared with the necessary camping and cooking equipment!
If you're driving, enter Mt. Batulao or Evercrest, which is the start of the trail.
Bituin Cove, Batangas
Location: Nasugbu, Batangas
View this post on Instagram
Bituin Cove is perfect for those craving for some sun, sea, and seclusion. Nasugbu is riddled with beach resorts and if you want a space tucked away from the crowd, a boat ride to this secluded island is definitely worth the trip. There are no rooms at the cove at all aside from the cottages you can rent for a day tour, and camping is the thing for overnight stays. The entrance fee to the cove only costs P50 while P100 is required for camping. Tents are also available for rent for P300.
Bituin Cove is a 20-minute boat ride from Calayo Beach in Brgy. Calayo, Nasugbu. Boat rental starts at P1500 for 12 persons.
Kuta Bungliw Eco Park, Rizal
Location: Daraitan, Tanay, Rizal
View this post on Instagram
Located on top of a hill 300 MASL, Kuta Bungliaw Eco Lodge and Campsite offers a breath-taking view of a lush green forest and river (Daraitan-Agos). The site offers an all-around outdoor experience: from a 20-minute hike from the vehicle jump-off point to activities like river trekking, caving, and bird watching. There are three pocket campsites in Kuta Bungliw, which can accommodate 10-12 tents per site. Tourists have to bring their own tents and food and pay a fee of P350 per night.
Walk-ins are not allowed. To book your trip, send a message at Kuta Bungliw's official Facebook page or contact 0977 399 6151.
Which campsite are you looking forward to visiting? Tell us below!