Hip and Comfy Bali Accommodations Below PHP600
Yep, it's possible!
by Andy Flores | December 13, 2016
Bali isn't cheap. A prime destination for holiday-goers and backpackers alike, the island can drain your travel fund with its ridiculously exorbitant prices for food, activities, and most especially lodging. But that doesn't mean finding an economical and comfortable place to stay in this world-famous paradise is impossible.
Here are top-rated and highly recommended Airbnb accommodations in Bali that will cost you no more than PHP600.
This humble hideout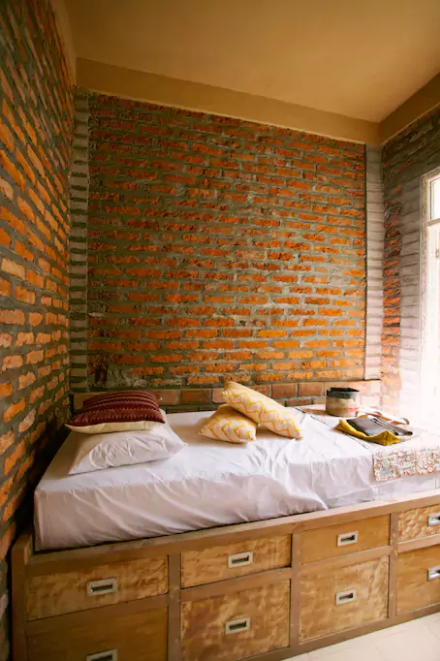 PHP546 | 1 Guest | Book Here
Amenities: Kitchen, Internet, Air Conditioning, Free Parking 
If you want some peace and quiet after a day of basking under the heat of the Bali sun, The Secret Room @HomeAtKertamulia is your best bet. Feel at home in this modest abode that exudes an atmosphere fit for travelers, creative minds, and inspired individuals. It's also a short distance away from Sanur Beach, in case you want to sink your feet in the sand before hitting the bunk.
This artsy spot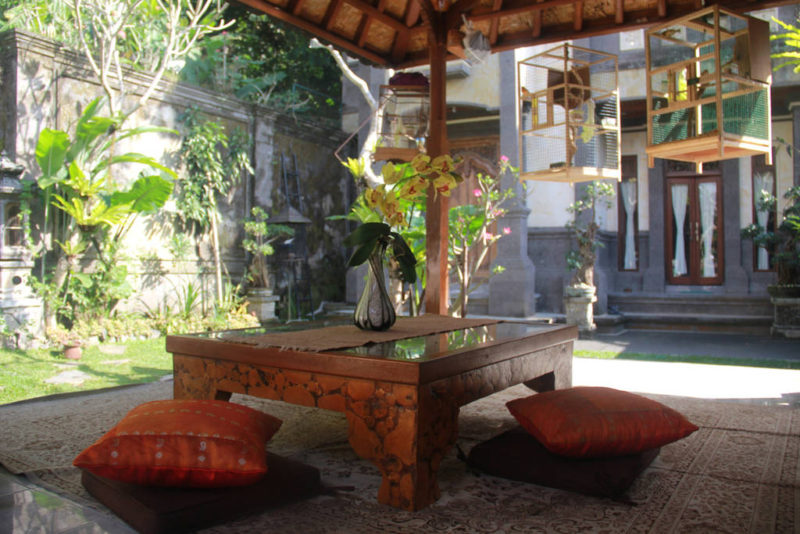 PHP546 | 6 Guests | Book Here
Amenities: Kitchen, TV, Internet, Shampoo
Sudani Bale Homestay marries traditional and modern elements to bring an unforgettable lodging experience for their guests. Situated in Keliki Village — famous for classic Balinese painting — this homestay also offers guests an interactive cultural experience through painting and coconut oil-making workshops.
This Balinese beauty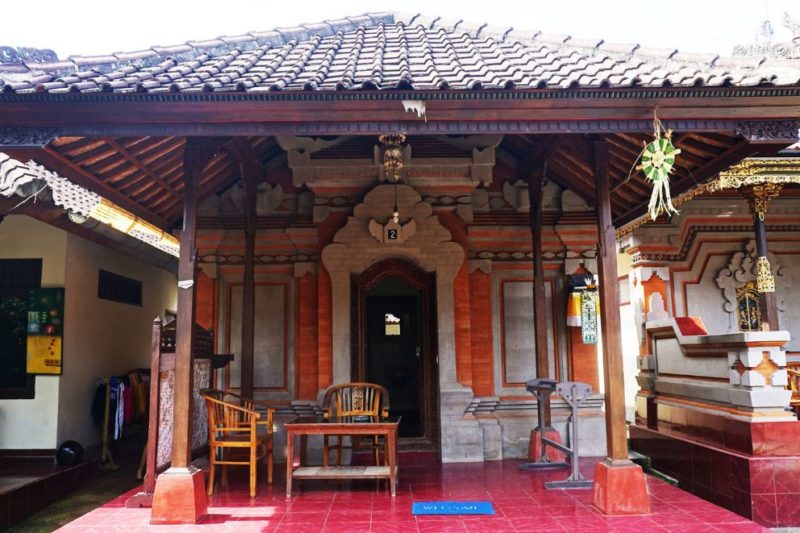 PHP469 | 2 Guests | Book Here
Amenities: Essentials, Free Parking, Wireless Internet, Breakfast
Tutde's House Hostel radiates a completely Balinese vibe, with its traditional architecture, well-kept garden, and outdoor temple. Strategically located in Central Ubud, this house hostel is a cost-efficient option if you have a packed itinerary that includes Monkey Forest, Ubud Palace, and Ubud Market. It is also surrounded by art galleries, restaurants, and temples that the explorer in you would love to check out.
This heavenly space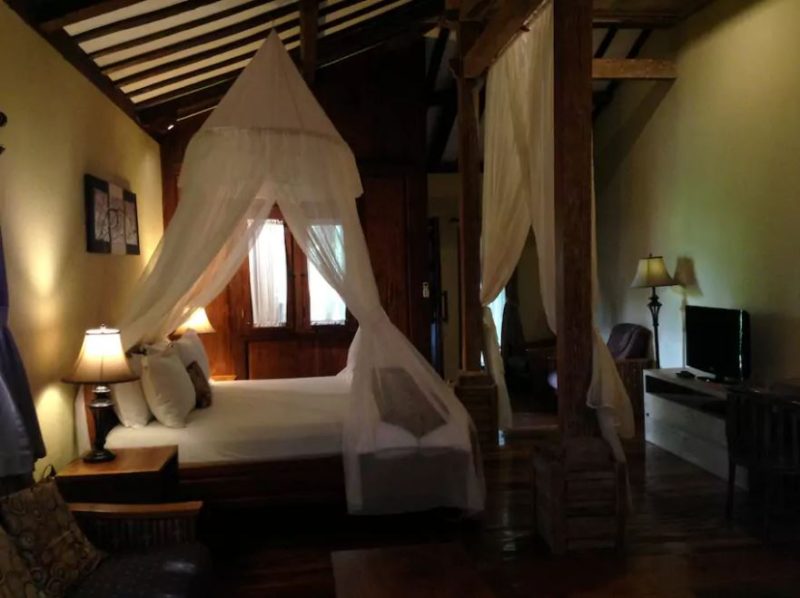 PHP496 | 4 Guests | Book Here
Amenities: Internet, TV, Essentials, Air Conditioning
Once you see your comfy canopy bed in Jonglo #4 Traditional Room, you know you're in for a treat. Right in the heart of Denpasar, the capital of Bali, this place gives you easy access to a number of attractions in the area such as Bali Museum, Traditional Market, and Jagatnatha Temple. They also have a car, scooters, and bicycles that you can rent.
This place of utter convenience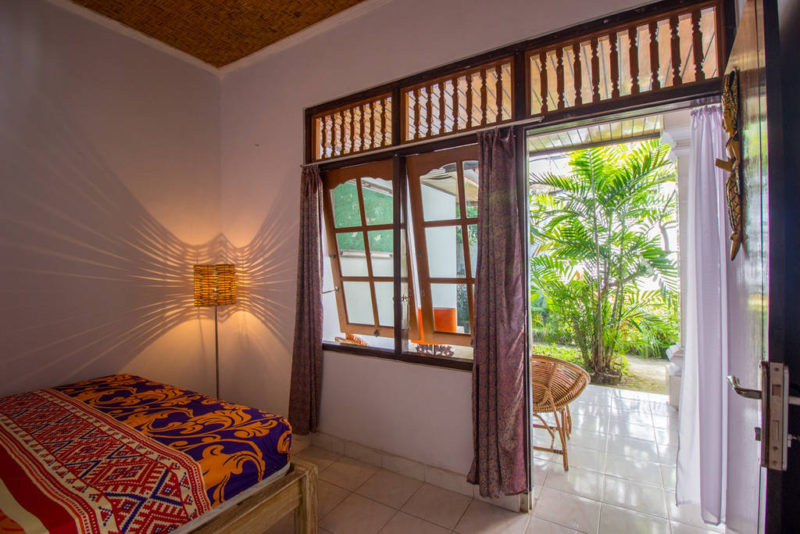 PHP496 | 2 Guests | Book Here
Amenities: Internet, Essentials, Air Conditioning, Wireless Internet
There are a lot of reasons why you should stay the night (or more) at Nusa Dua. It's a mere 20 minutes away from the airport, boasts a short distance from one of the finest beaches in Bali, has an incredibly speedy internet connection (so you can instantly share your adventure across social media), and most of all, its cozy feel will lift all your homesickness away.
This surfer's haven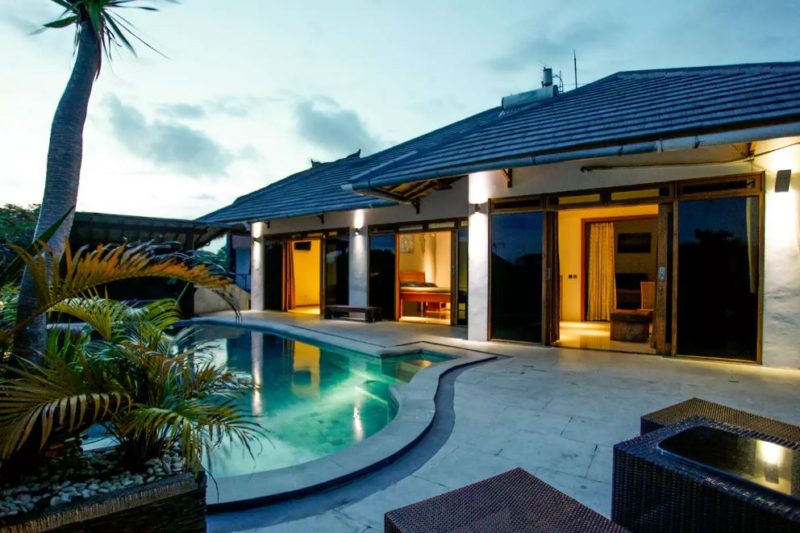 PHP496 | 5 Guests | Book Here
Amenities: Kitchen, Internet, Free Parking, Wireless Internet
If you came to Bali to surf, Villa Surf Bali in Ungasan should be on top of your accommodation options. Not only is it affordable, it's also a short distance away from Bali's best surfing spots like Uluwatu, Padang Padang, and Balangan. If you're not in the mood to catch a wave, feel free to laze by or take a dip in the pool.
What are your favorite Bali accommodations? Share tips and leads in the comments!