Bali, Indonesia: 10 Luxury Hotels and Resorts That Will Make You Want to Save Up
Start ASAP.
by Gene Loves Acosta | April 30, 2016
Jet setters from around the world have said a lot of great things about Bali—from its most elegant restaurants to its chic nightlife scene, rich culture and of course, it's unique local charm. If you're planning to indulge in an ultimate escape where it's visa-free for Filipinos, you might as well consider this beautiful island. While you're there, how about kicking back celebrity style in an extravagant five-star accommodation?
AYANA Resort and Spa Bali (Jimbaran Bali, Indonesia)
Price Range: PHP 11,634 – PHP 22,755
Set apart from other crowded Bali resorts is this enchanting property located on a cliff overlooking Jimbaran Bay. True to its name ("a place of refuge" in Sanskrit), the place offers a majestic ocean-front view and other facilities that will make every guest's holiday memorable. With AYANA you'll have access to a private white-sand beach, 15 restaurants, 11 swimming pools, first-rate spa, and golf-putting and fitness center. The resort is known for having a unique blend of personal touches of a boutique property, paired with unrivalled world-class facilities.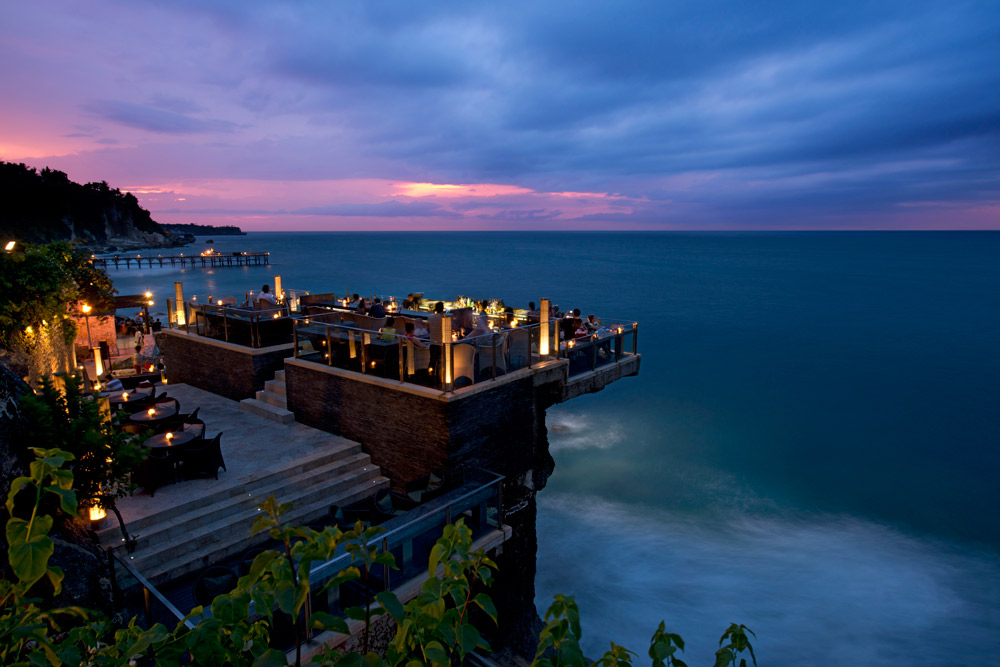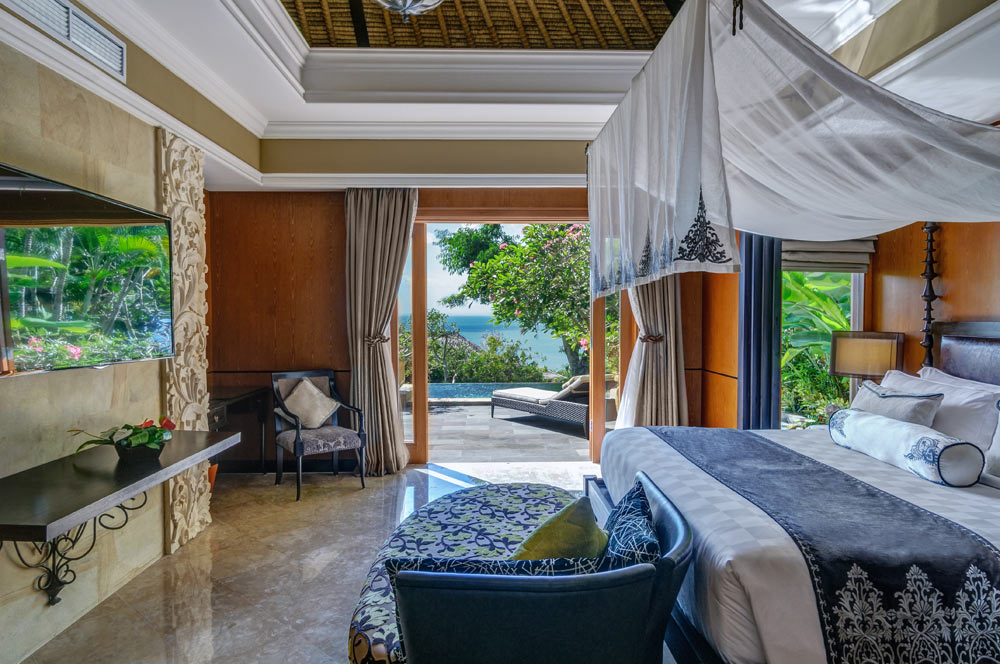 Bulgari Resort Bali (Uluwatu, Bali, Indonesia)
Price Range: PHP 35,482 – PHP 57,106
This resort's overall vibe is a marriage between traditional Balinese style and modern Italian design. Each villa has its own garden, home theater, 20-meter lap pool and an outdoor living room with a breath-taking view of the Indian Ocean. The resort also has a 1.5 kilometer long white-sand beach nestled between a cliff and the ocean that is only accessible through the resort's inclined elevator. In Bulgari Resort, you can spend your time having luxurious treatments, hanging out in the beach bar, or simply appreciate noteworthy art pieces and exquisite Balinese antiques adorning the entire area.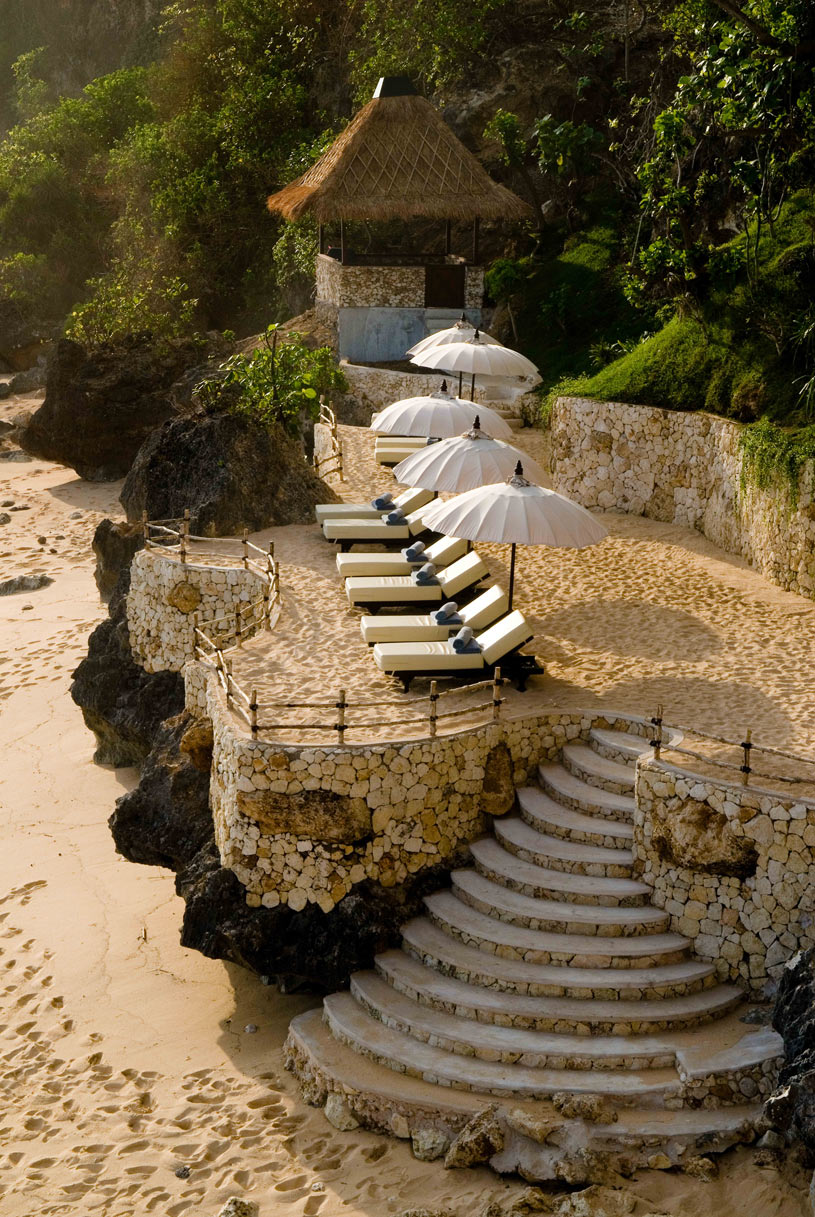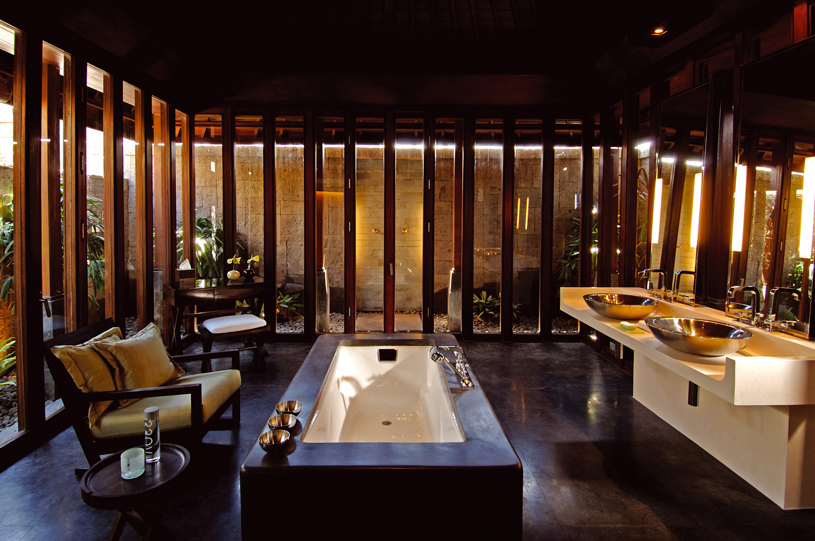 Four Seasons Sayan Bali (Bali, Indonesia)
Price Range: PHP 22,360 – PHP 40,979
The setting is unbelievably romantic and intimate with each villa designed like an authentic Balinese home. The resort is located next to a river and surrounded by rolling gardens thick with ruby-colored bougainvillea and swaying palm trees. Guests can take a plunge in their very own private pool with a view of untamed tropical forest, laze around in the main pool, or do one of the exciting complimentary water sports like windsurfing and kayaking.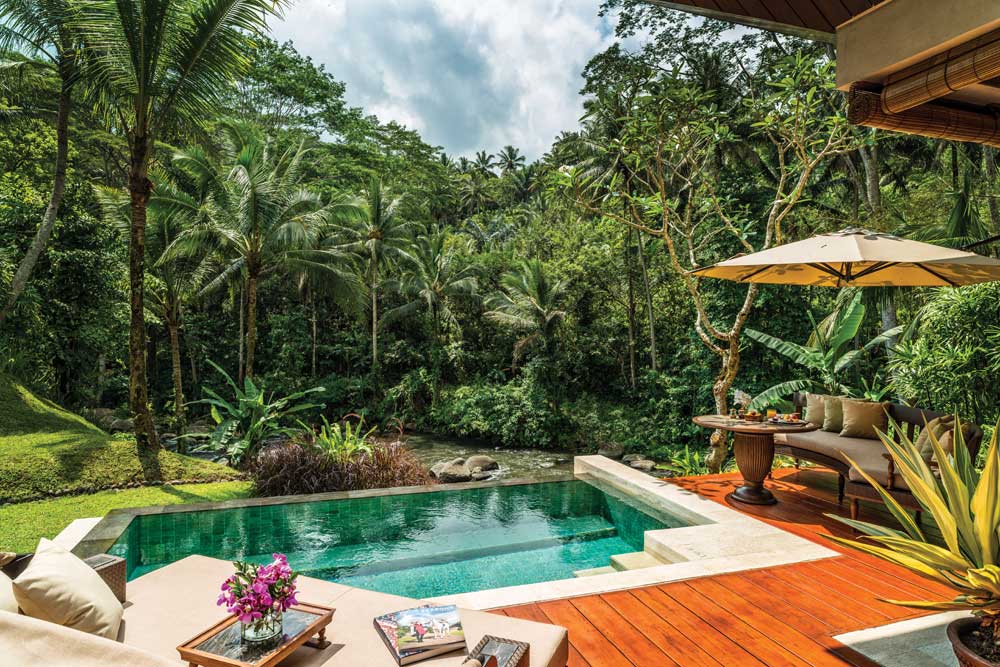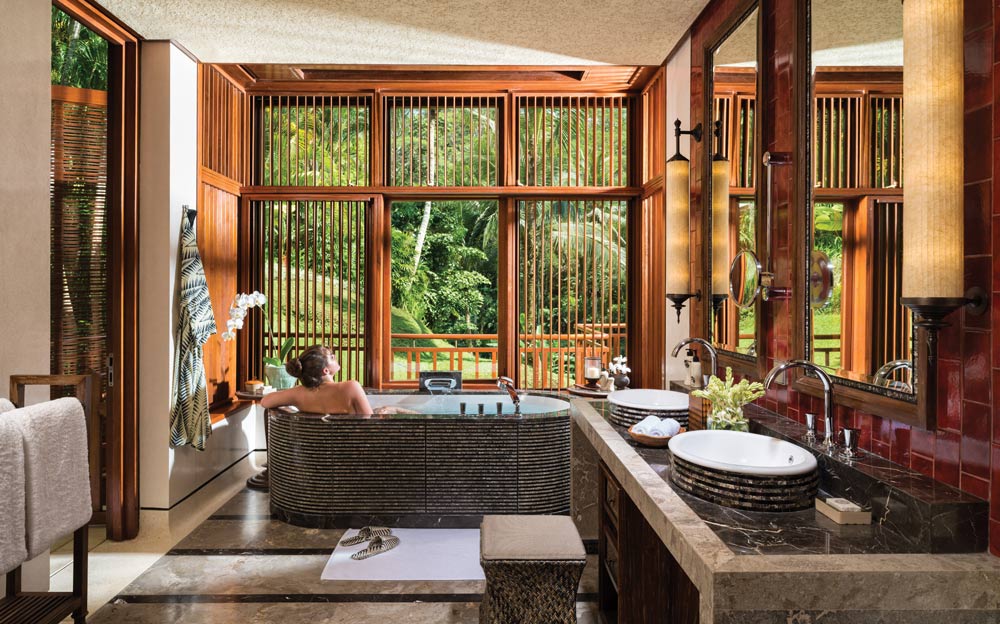 Viceroy Bali (Ubud, Bali, Indonesia)
Price Range: PHP 22,875 – PHP 70,403
The five-star resort features 25 luxurious villas all with its own private pool. It's perched on a valley overlooking one of the legendary rivers in Bali so it promises a spectacular view. Whether you're in for a romantic getaway or an adventure-packed holiday, Viceroy can craft each guest's experience with the resort's long list of activities—from yoga, to cooking class, romantic candlelit dinner, rice paddy trek, Balinese dance lesson, traditional kite making lesson, and more.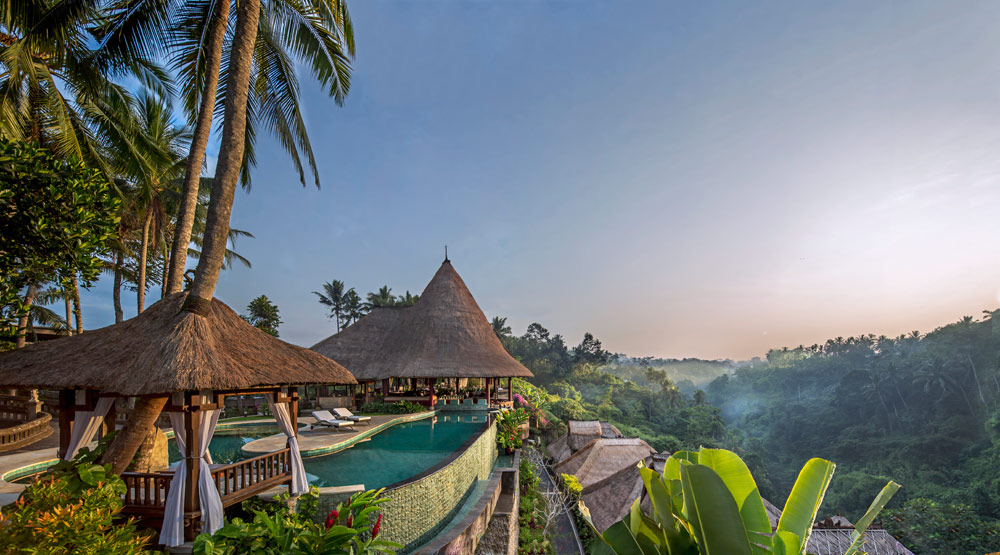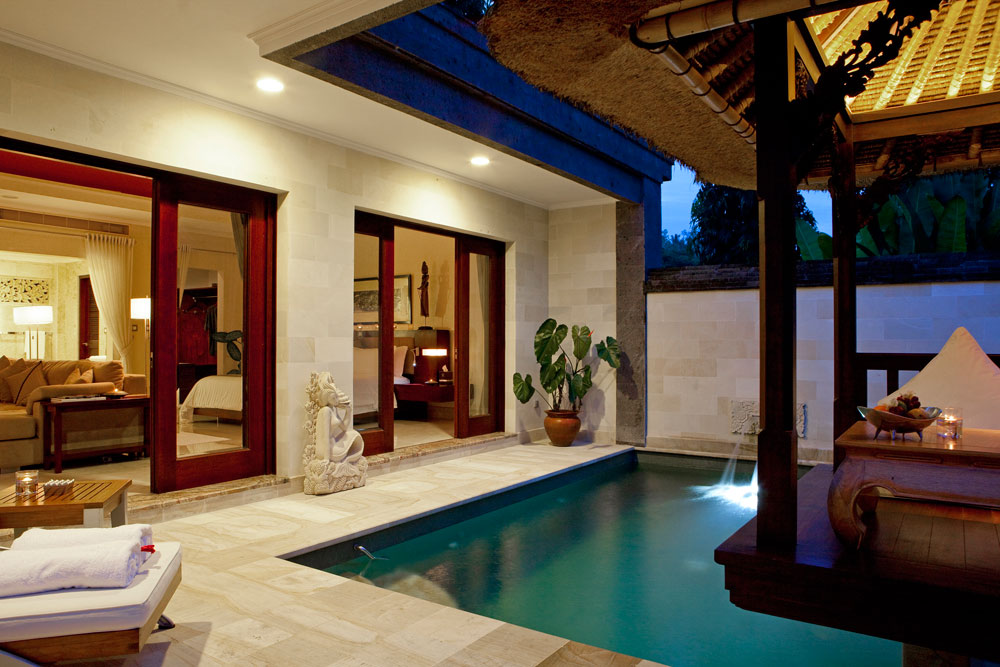 Grand Hyatt Bali (Nusa Dua, Bali, Indonesia)
Price Range: PHP 8,420 – PHP 16,373
This luxury hotel is situated in a lush tropical landscape with a stretch of magnificent beachfront. Aside from its classic Balinese ambiance that can instantly charm every guest, Grand Hyatt Bali also features state-of-the-art amenities, including the five hotel restaurants—Balinese dishes at Pasar Senggol, poolside Italian dining at Salsa Verde, international specialties from Asia and Europe at the Garden Café, and Japanese food at Nampu. From the hotel balcony, guests can already enjoy the beautiful view of exotic flowers and clouds of butterflies. If you're feeling fancy, the presidential suites are highly recommended, as well as the exclusive three bedroom private villas located near the beach area.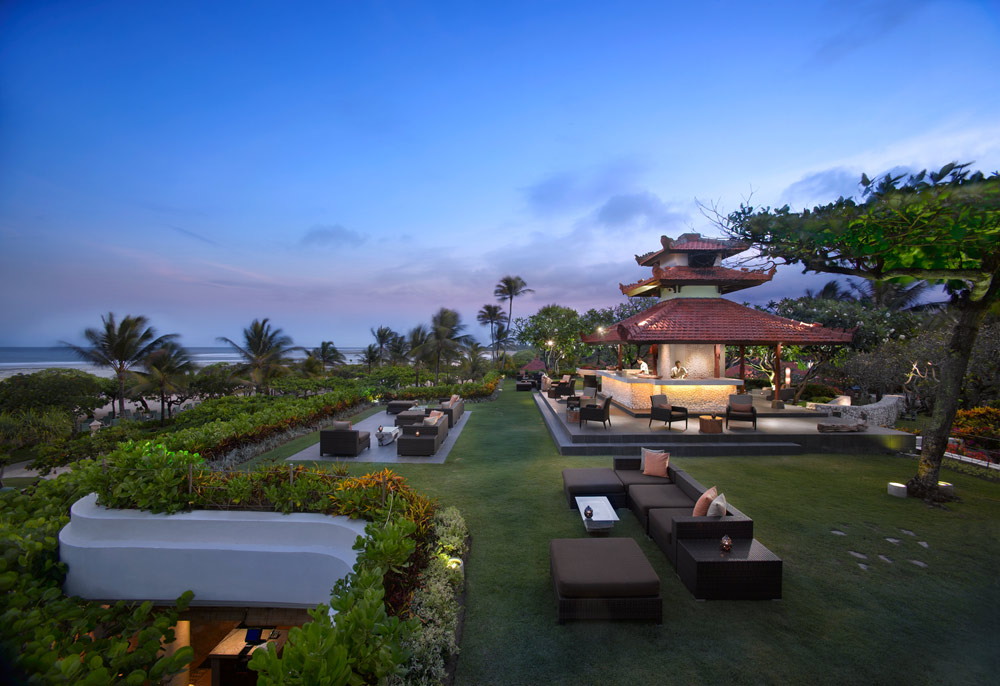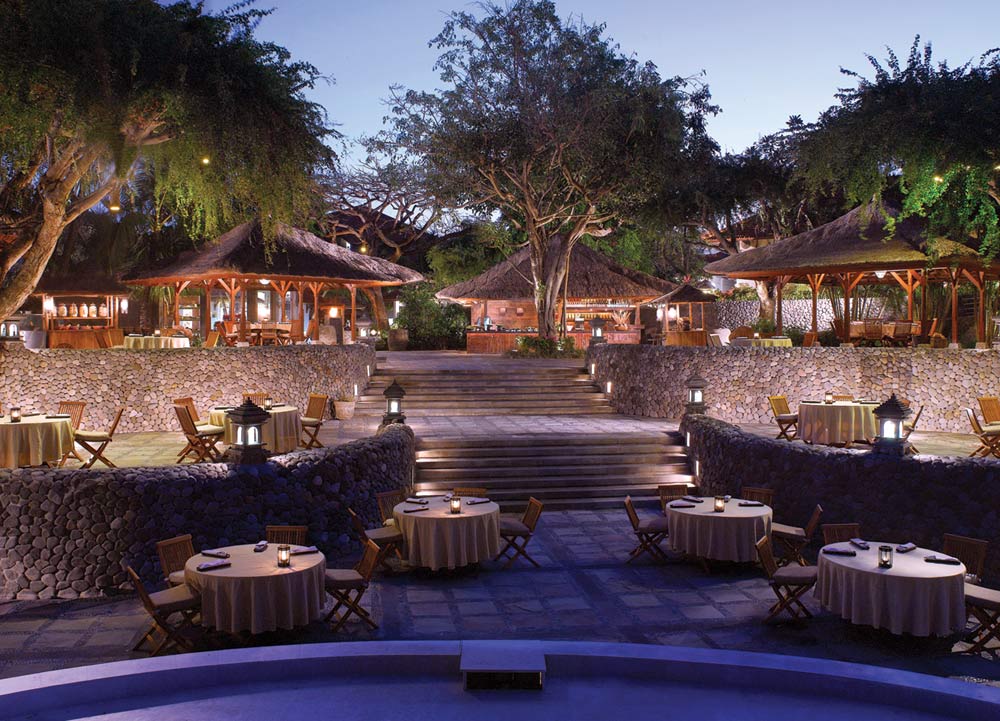 Anantara Seminyak Resort and Spa (Seminyak, Bali, Indonesia)
Price Range: PHP 12,599 – PHP 22,687
Guests will simply be smothered with luxury in Anantara. It has a destination restaurant that offers a relaxing al-fresco dining experience, a rooftop terrace bar where you can see the world-famous Seminyak sunset, an onsite Anantara Spa offering lavish body treatments and relaxing massage services, and infinity-edged swimming pools with a stunning view of the Indian Ocean.
Fairmont Sanur Beach Bali (Sanur, Bali, Indonesia)
Prince Range: PHP 10,370 – PHP 27,716
The spacious cliff top villas with private pools and exclusive butler services will make every guest's stay unforgettable. Sleep to the sound of gentle waves in one of their suites that comes with an oversize daybed to enjoy the view of Sawangan Beach and the Indian Ocean, or taste the authentic flavors of the resort's unique restaurants.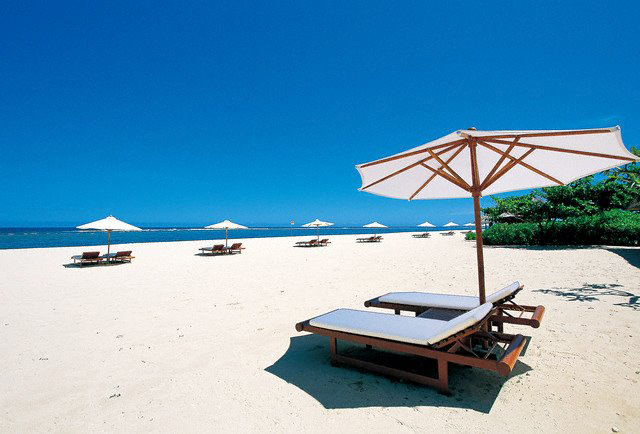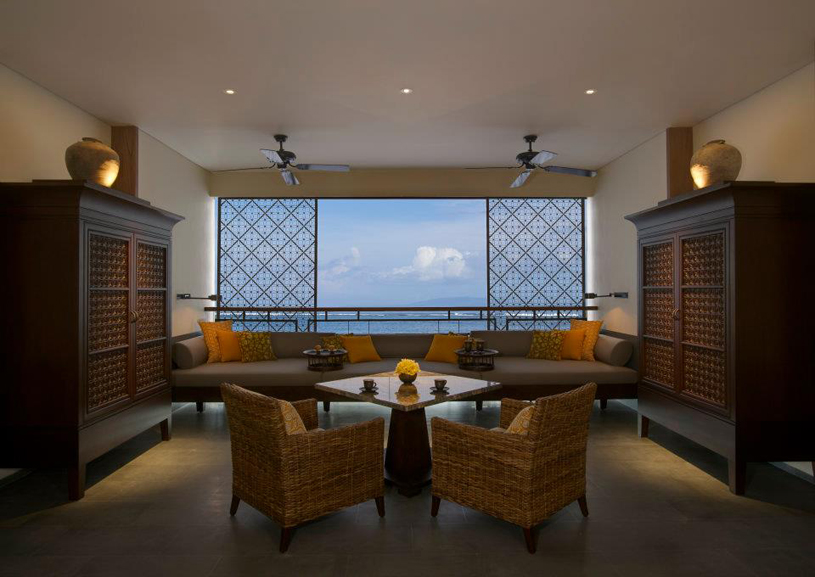 The St. Regis Bali Resort (Nusa Dua, Bali, Indonesia)
Price Range: PHP 21,567 – PHP 35,238
Each suite and villa features exquisite furnishings and intricately detailed Balinese-inspired designs. What set it apart from other properties are its exclusive beachfront location (which extends from Geger Beach), a premier golf course, and its expansive blue lagoon surrounded by lagoon villas.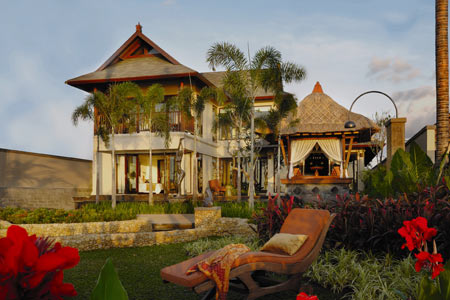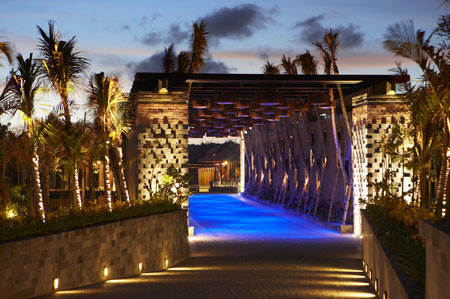 Hanging Gardens Ubud (Ubud, Bali, Indonesia)
Price Range: PHP 18,566 – PHP 29,603
The Hanging Gardens is the perfect hideaway for those who are looking for a place that offers not only the five-star service but also the ultimate privacy. Located just 20 minutes north of Ubud, the property sits in a rich rainforest preserve with gardens that produce chocolate, vanilla, cinnamon, jack-fruit, coconut, and lemongrass. Activities include spa or gourmet picnic by the river, dine at the ancient holy Dalem Segara Temple (one of the most spiritual temples in Indonesia), Balinese cooking lesson, and afternoon tea in the heart of the jungle, among others.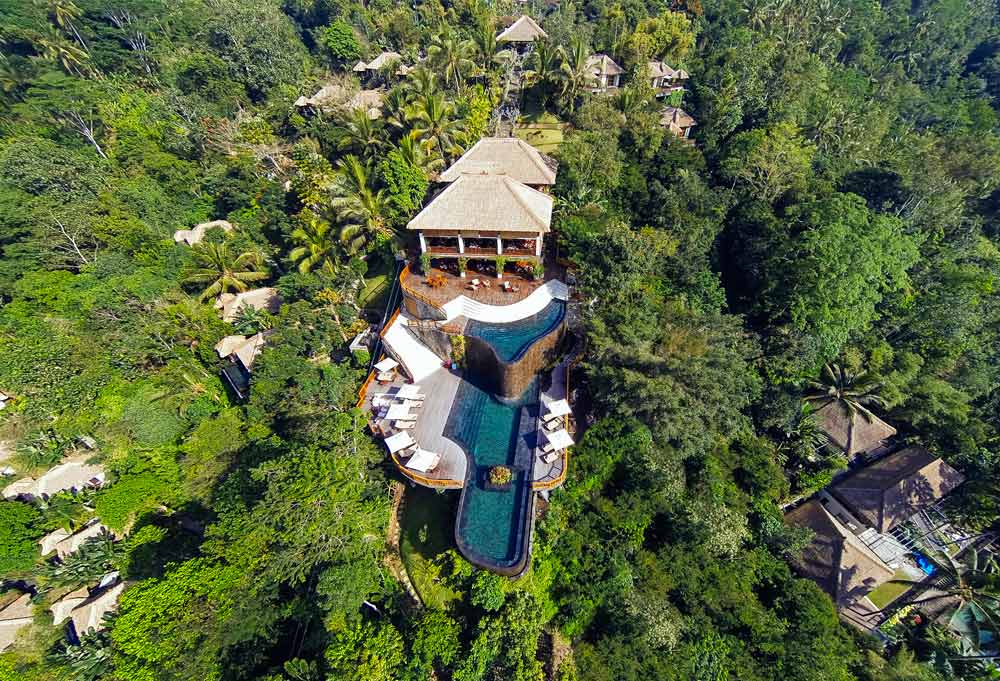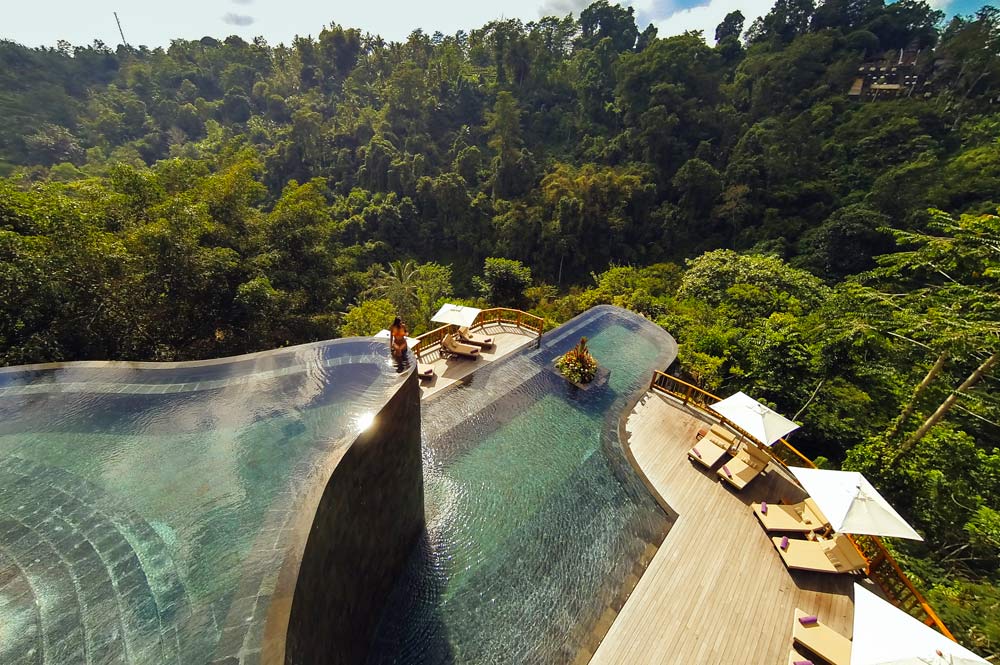 Alila Seminyak Bali (Bali, Indonesia)
Price Range: PHP 10,793 – PHP 21,493
Have a blissful escape at this contemporary chic designed property. All public places are naturally ventilated by the ocean breeze and surrounded by vertical greens. Located less than 30 minutes from Ngurah Rai International Airport, Alila Seminyak Bali is one of the few hotels situated on the last remaining undeveloped beachfront area in Seminyak.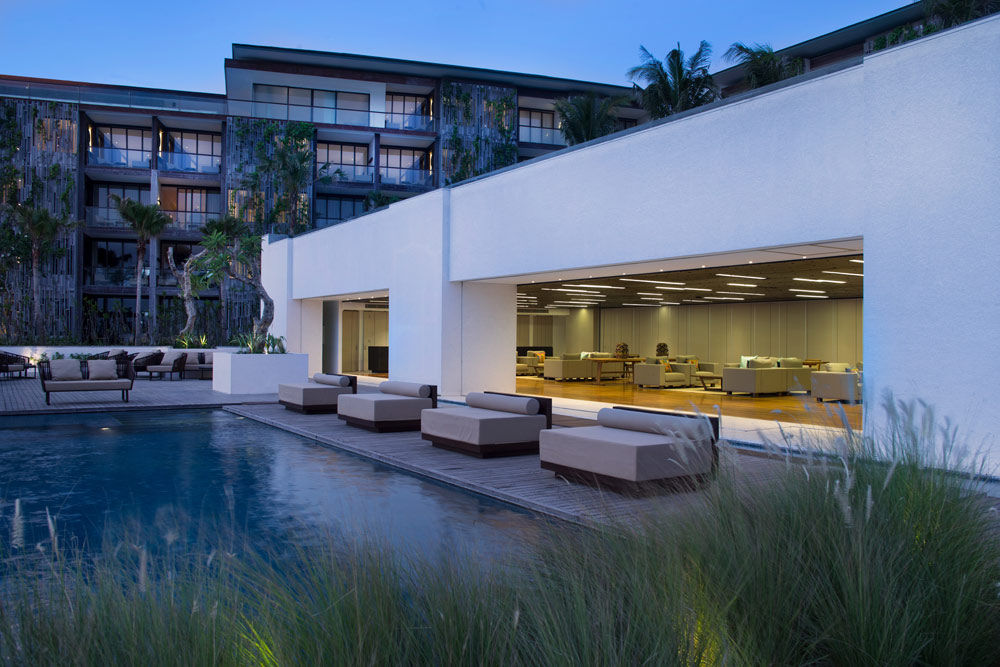 **Prices are based on average rates for a standard room as listed in Trip Advisor