Amazingly Cheap Destinations in Asia That You Can Go To Next Year If You Start Saving Now
Ready for new adventures?
by Seph Montajes | July 14, 2016
Going to a foreign country is not as expensive as you think, as long as you know how to hunt for cheap airfares, learn about the art of haggling, and chow down on delicious but affordable food. The secret is simple: research. It lets you may get the most out of your money, meet locals and travelers, try each country's local delicacies, and most of all, have fun. The beauty of the world is for you to discover; don't let the expenses stop you.
Seoul, South Korea
What's not to love in Seoul? Seoul has preserved its culture (there are temples within the city), it's technologically-advanced (the Wi-Fi's download speed is at 47 mbps, vs. Manila's 2.5 mbps. What?), the weather is cool throughout the year (31 °C to -9 °C), people are very fashion-forward, and the food is heavenly (kimchi, ramen, dumplings – need we say more?).
Estimated air fare: Around PHP9000
Meal for one: PHP210
Budget hotel: PHP1000/night
Sihanoukville, Cambodia
Whether travelers visit Sihanoukville to sunbathe in its pristine beaches or to party 'til the morning, it simply promises you one thing: you will have a good time. Labeled as the "cheapest country in Asia", budget travelers suggest that there's more to Cambodia than seeing the same old tourist spots. Like you can visit the quiet shores of Otres Beach, or go bar-hopping in Serendipity Beach.
Estimated air fare: Around PHP11000
Meal for one: PHP47
Budget hotel: PHP706/night
George Town, Malaysia
Upon arriving in George Town, you'll be enthralled by  the vibrant street art, as well as by the striking architecture that embraces the city. Also, people visit George Town because of the unbelievably priced food! You may choose to chomp on Chinese, Malay or Indian food. Hawker centers and street food stalls are found everywhere so your PHP100 will go a long way.
Estimated air fare: Around PHP7000
Meal for one: PHP100.00
Budget hotel: PHP1046.00/night
Luang Prabang, Laos
Luang Prabang is the definition of majestic. Also called "The City of Gold", it's surrounded by mountains, fields, rivers, temples and architecture from its French colonial past. Its serene landscape will make you feel like you're stuck in time. Foodies will also be in for a treat because of the wide selection of delectable Southeast Asian food.
Estimated air fare: Around PHP25000
Meal for one: PHP94
Budget hotel: PHP1645.00/night
Udaipur, India
Budget travelers are particularly ecstatic about traveling in India because generally, expenses such as food and transportation are really low. Aside from the affordable goodies, people say Udaipur is worth the visit because of the splendidly regal buildings and temples. These infrastructures make Udaipur look like Venice because it sits on top of a lake!
Estimated air fare: Around PHP23000
Meal for one: PHP71.00
Budget hotel: PHP400.00/night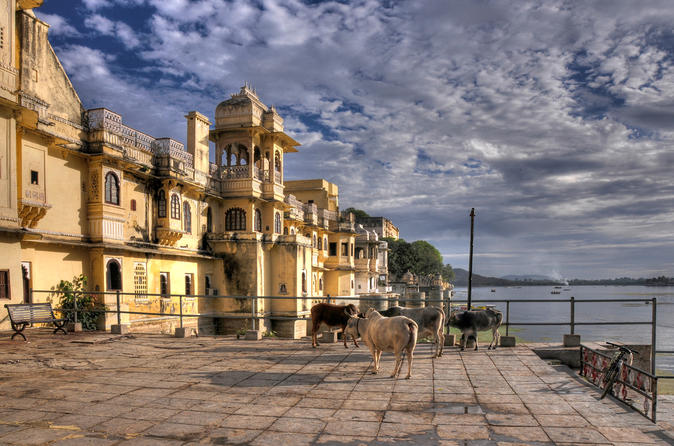 Yogyakarta, Indonesia
Forget about the busy hub of Jakarta – explore the historical Yogyakarta instead. Also called Yogya, this place is often coined as the "soul" of Indonesia because here, history is valued and traditions are alive. Marvel at the city as you check out the antique sights andmuseums, as well was the restaurants, clubs and shopping spots in the area.
Estimated air fare: Around PHP12000
Meal for one: PHP47.00
Budget hotel: PHP1,269.00/night
*All flights are from Ninoy Aquino International Airport (NAIA), Philippines. Airfare is based on FareCompare.
Also read: 
Places You Didn't Know Are Easily Reached From Singapore
Less-Traveled Summer Destinations That You Can Explore in Asia
All the New Things Exclusive to Shanghai Disneyland That Got Us Even More Excited