Cheap Eats: The Metro's Best Food Parks
There's plenty for everyone.
by Shen Mascariñas | March 04, 2016
Why go to a single decent restaurant when you can order from 14 fun-sized ones? Say wassup to the food court's cooler and (literally) more outgoing cousin—the food park. Aside from being packed with a plethora of awesome food options, food parks also come with lush greenery, good vibes and rare finds.
So, what are you waiting for? Gather the gang, wear your eating tops and get ready for the ultimate pig out sesh at any of these food parks.  
Mercato Centrale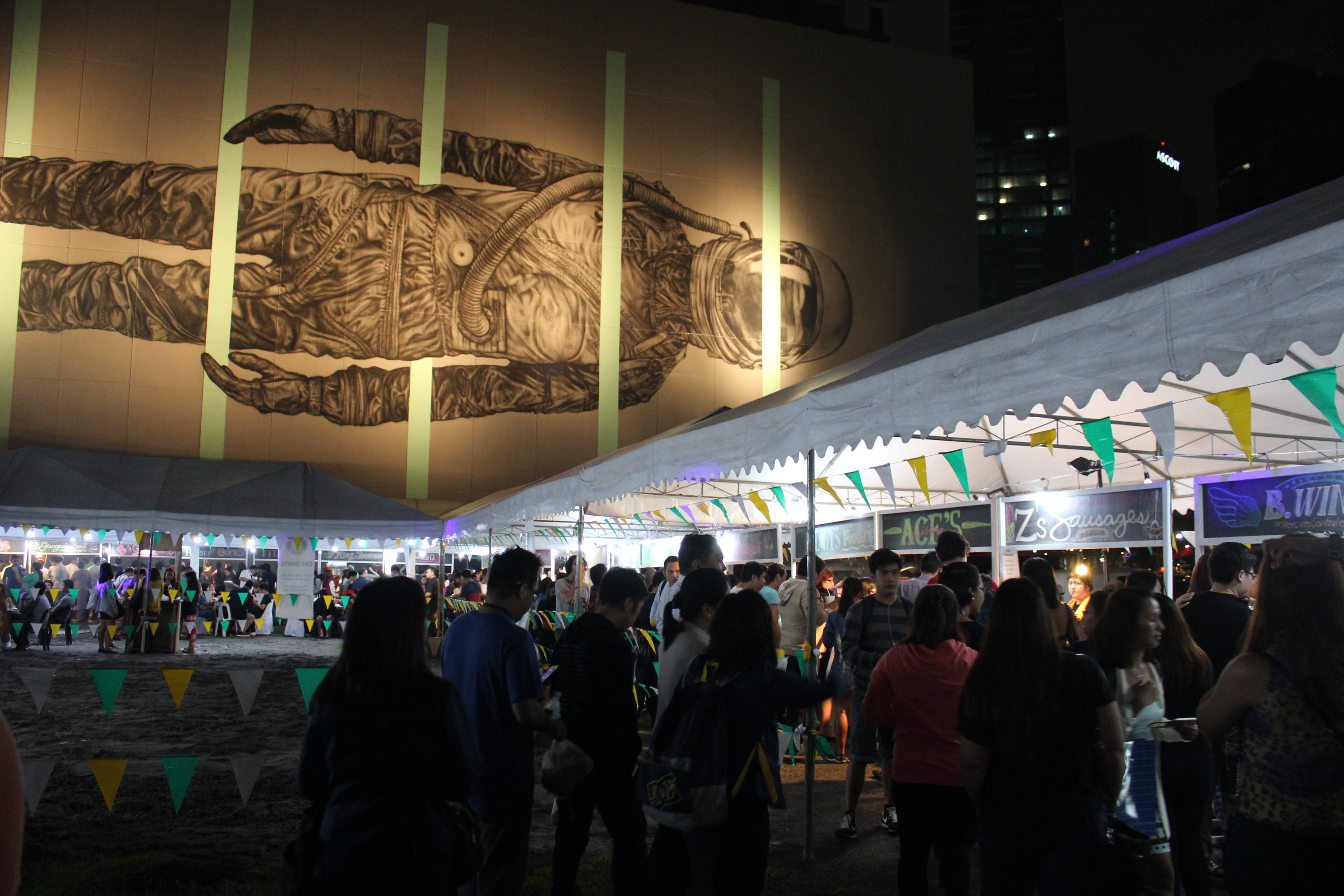 UP Technohub, Commonwealth Avenue, Quezon City
25th Street corner 7th Avenue, Bonifacio Global City, Taguig
Glorietta 4 Park, Ayala Center, Makati CIty
(02) 8120102, 09178401152 | Facebook
Here's an oldie but absolutely a goodie. The Mercato Centrale group is one of the pioneers of food parks and markets in Manila, so you know you're in perfectly capable hands when you go to one of their culinary affairs. Bring your grumbling belly to UP Technohub every Friday from 9pm to 5am, to BGC every Friday and Saturday from 6pm to 3am, and to Glorietta every Thursday and Friday from 4pm to 3am.
Mandala Park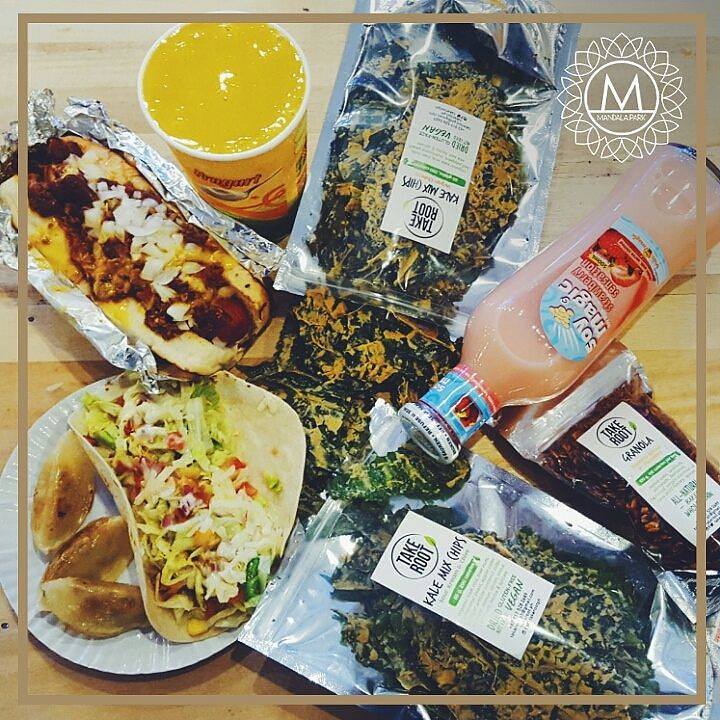 312 Shaw Boulevard, Pleasant Hills, Mandaluyong
(02) 8349505 | Facebook
Open on announced weekends from 8am to 5pm
At the heart of Mandaluyong lies a weekend market that not only houses tons of exciting food stalls, but also offers lots of parking. That might seem like a mundane feat for some, but for the Shaw folks, that's definitely a big deal. Catch the next Mandala Park Weekend Market on March 19 (Saturday), and enjoy well-curated grub along with great live music. Just some stalls to look forward to are Scout's Honor, I Am Kim, Manila Slam from Ribs Manila, Ramen Iroha and Stanford & Shaw Brewing Co.
The Organic Market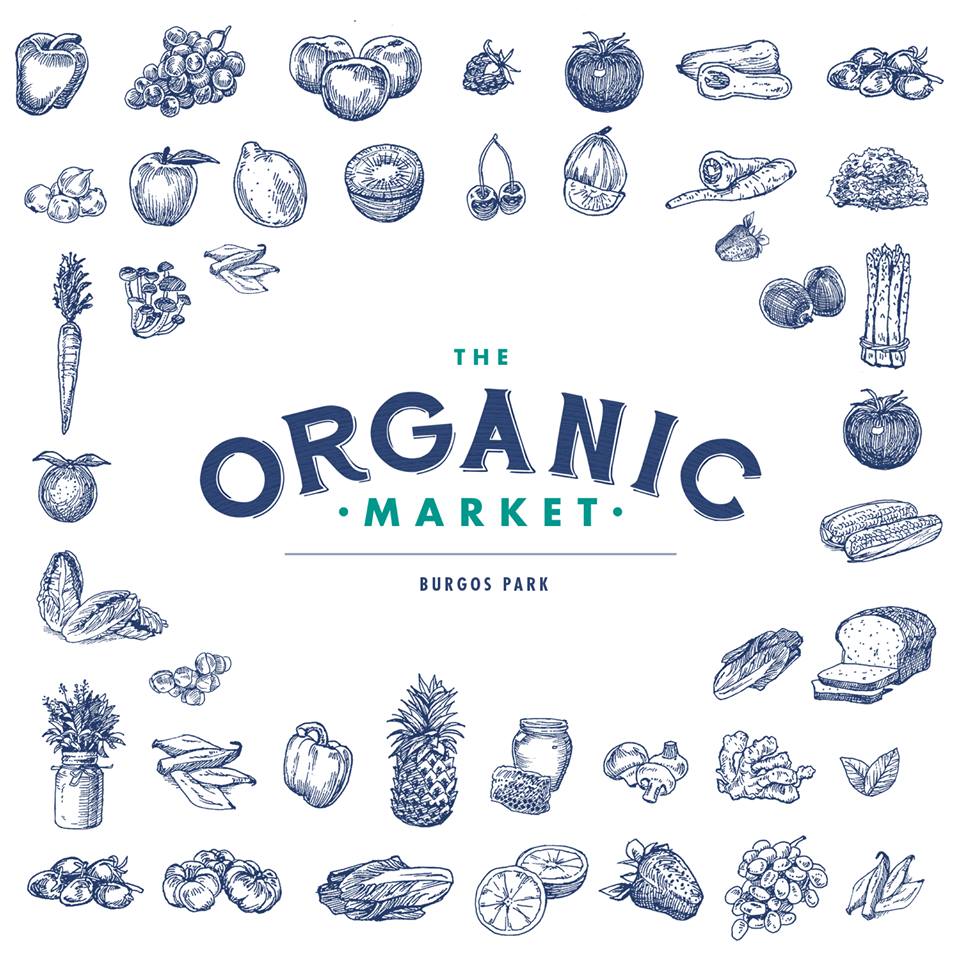 Burgos Park, Forbestown Road, Bonifacio Global City, Taguig
09998870608 | Facebook | Instagram
Open from 10am to 6pm on announced Sundays
Just when we thought the food scene at BGC couldn't get any better, The Organic Market deliciously comes along. The next one hasn't been announced yet, but keep a close eye on their social media accounts because trust us, you really don't want to miss out on the rare finds your body (and trainer) will thank you for.
From ready-to-eat treats to ingredients for your #BalikAlindog, The Organic Market's wide selection of buys will bring out the excited shopper in anyone. How do organic beenut butter, flavored buffalo cheese, hangover detox drinks and truffle mushroom pate sound?
StrEAT Maginhawa Food Park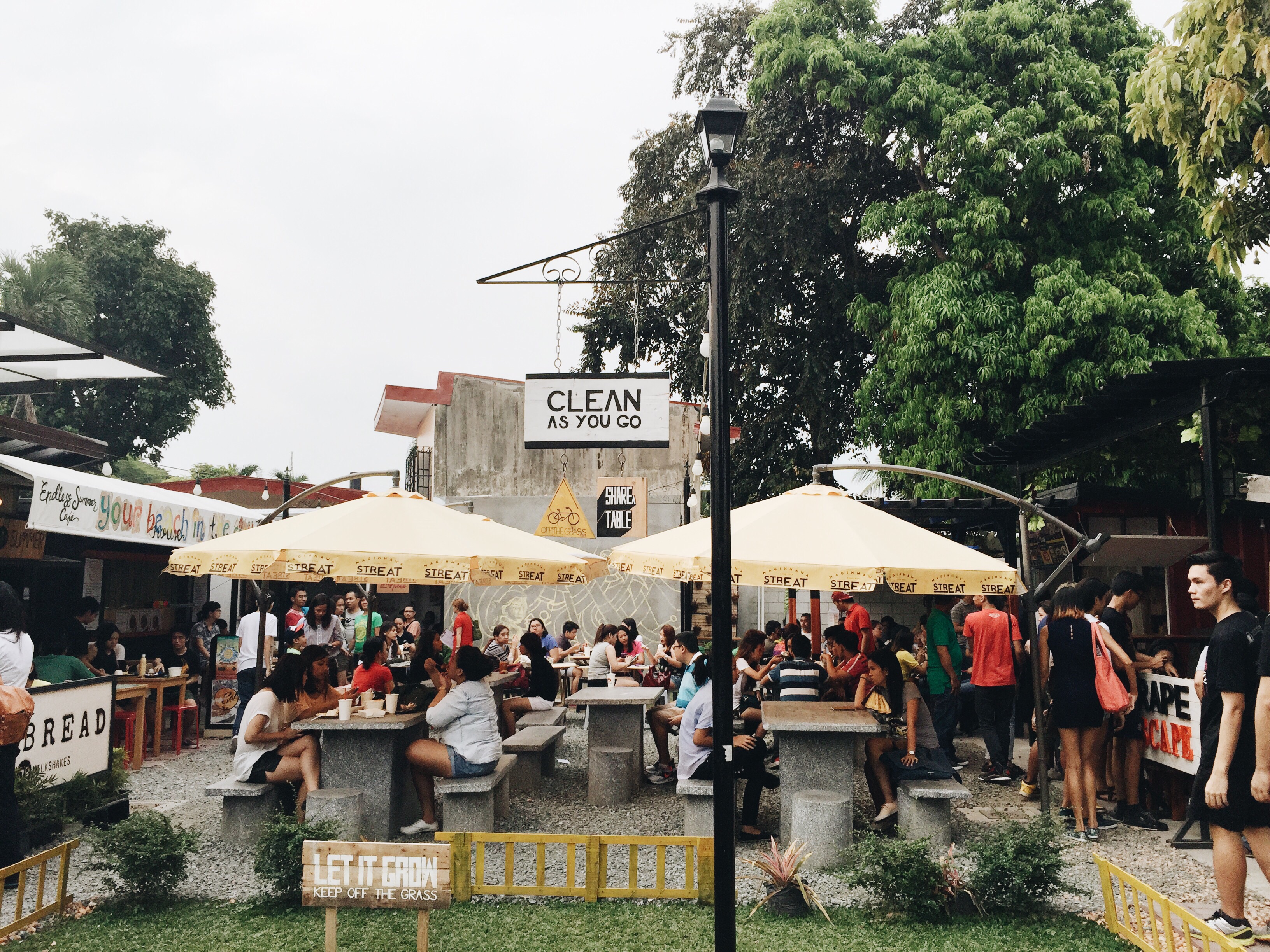 91 Maginhawa Street, UP Village, Quezon City
09399232470 | Facebook
Open Tuesday to Thursday from 5pm to 12mn | Friday to Sunday from 5pm to 2am
StrEAT is more than just the cool concept of food being served from food trucks. The park does Maginhawa's culinary-heaven-reputation justice with its 12 new food concepts. Aside from mouthwatering options, your barkada can also look forward to a laidback and eclectic vibe. The extraordinary stalls at StrEAT will let your tongue travel to Southeast Asia, Korea, Turkey, Italy, Mexico and even Louisiana.
The Salcedo Community Market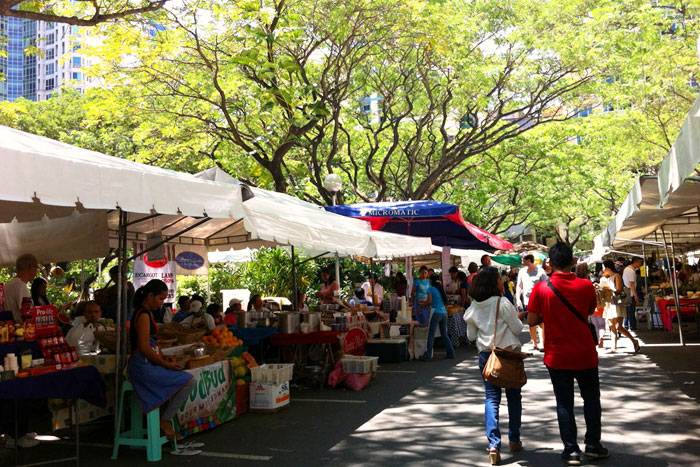 Jaime C. Velasquez Park, Salcedo Village, Makati | Facebook
Open every Saturday from 7am to 2pm
Since 2004, Makati-dwelling-foodies have been uniting every Saturday morning for the scrumptious reason of The Salcedo Community Market. If you haven't yet, it's about time you start your weekend by shopping for organic produce, sampling international specialties and appreciating local hard-to-find ingredients.
Even non-morning people will be converted as soon as they're rewarded with great grub from the well-curated market. Just some must-tries are the Kub Kaow Thai's Pomelo Salad, Pizza Morena's unique pies and Bon Ton Bakery's kouign amanns.
These are just five of the metro's most awesome food parks, but there are a few more. Check out the full list at 8list.ph!