PSA: Don't Miss this Rare 'Christmas Star' on December 21st
A once in a lifetime occurence.
by Ina Louise Manto | December 18, 2020
We have witnessed many extraordinary events this year — from the good to the bad. But this rare "Christmas star" might be one of the best events you wouldn't want to miss out on. On December 21, Jupiter and Saturn will align for the first time in 800 years. Save the date and don't miss out on this rare phenomenon.
The Great Conjunction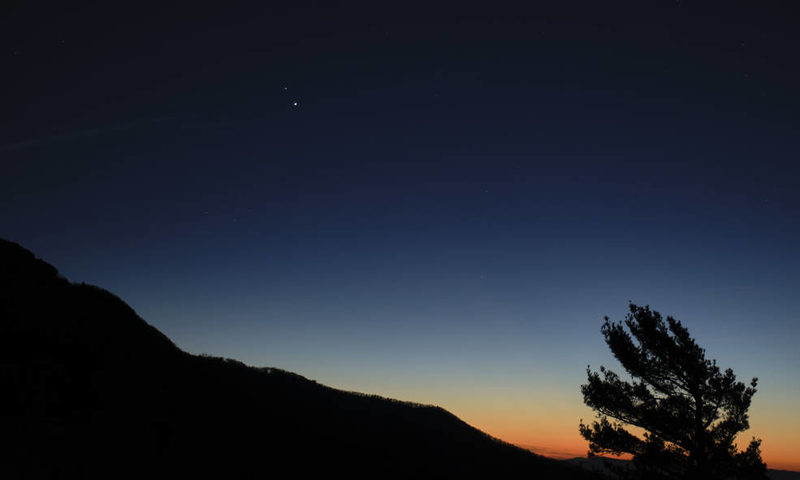 Thirteen years after Galileo Galilei discovered the four moons of Jupiter and changed how we see the solar system forever, he first saw Jupiter and Saturn's alignment in 1623 and called it the "Great Conjunction". According to NASA astronomer Henry Throop, planets around the solar system are like cars in a racetrack running their own lane, and the Earth is the center of the stadium.
For the past months, Jupiter has been moving towards Saturn and will finally overtake it on December 21. However, Jupiter and Saturn's alignment only happens once in 20 years. It has also been 400 years since the two planets moved this close to each other in the sky, as written on NASA's website. The planets will be so close together you can cover them with your pinkie finger at arm's length.
It's the first time in 800 years
What makes 2020's Great Conjunction so special? According to NASA, this will be the first time in 800 years that Jupiter and Saturn would pass so close to each other at night. Conjunctions like this can happen at any time of the year but this one coincidentally happens on December 21st, the night of the Winter Solstice, or the longest night of the year. It's more special this time around as people will have the chance to see the rare occurrence.
On the night, the two planets will be approximately 1/5 of a full Moon apart. From the Earth, the Great Conjunction will make the planets look like they're very close together, but they will remain millions of miles apart in space.
According to astronomer Patrick Hartigan from Rice University Houston, the next Great Conjunction is set to happen in 2080.
Though studies are still ongoing, the Great Conjunction is believed to be the same star that led the Three Kings to Jesus' birth; the "Christmas star" may not be a star at all but an alignment of planets.
When to view the Christmas Star in the Philippines
You might have already noticed the brightness of the Great Conjunction, but according to astronomer Mario Raymundo, the peak of this event will be on December 21, from 6 p.m. to 7:30 p.m.  (Philippine Standard Time). Mark your calendars!
Will you be viewing the Christmas Star?