Feel Like You're Back in the Cinema Again at This New Moviehouse-Themed Cafe in Cubao
Because we know you miss going to the cinemas.
by Jon Christoffer Obice | June 10, 2021
Miss the feeling of going to the cinema? From finishing a bucket of popcorn during the trailers up to leaving the moviehouse feeling like the main character, this recreational activity now seems like a distant memory. We may have devised alternative ways to consume movies by going to drive-in cinemas or forming groups of five for that one Netflix account, but still, nothing beats the authentic cinematic experience. Thankfully, Cinema 76 Cafe will help us feel a little bit of it again.

Cinema 76 Cafe
Through the aroma and taste of freshly-ground coffee, this cafe hopes to transport people back to the good ol' days of cinema. Set to officially open on June 11, this new cozy coffeehouse is sure to rekindle your love for the cinema even in the midst of the pandemic.

Cinema '76 Cafe is located on the 2nd floor of the Anonas LRT City Center. You could easily find it along Aurora Boulevard in Quezon City, just in front of McDonald's. It will cater to a wide array of customers, from cinephiles, coffee connoisseurs, or even casual visitors looking for that perfect Instagrammable shot.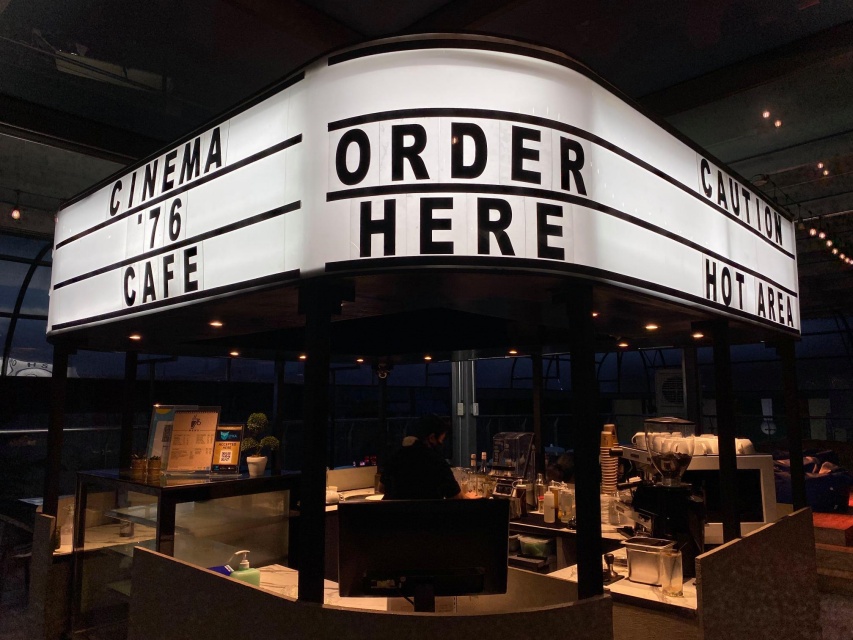 Customers won't have to worry bothering about breaking the rules, this cafe has a spacious al fresco dining spot in compliance with the community quarantine protocols. Even in an open-air setup, you'll still get transported to the last time you visited your favorite moviehouse. From the "coming soon" posters to the bench seating arrangement, the overall vibe is inviting and nostalgic.
Sweet tooth indulgence
If you have a sweet tooth, Cinema '76 Cafe could just be your new haven. They serve various options of pastries and desserts. A must-try is the Mango Cake that gives you just the right balance between sweet, sour, and creamy. Pair this with either hot or iced coffee beverages. Some of the highly recommended drinks here are the Coffee Matcha, Salted Caramel Latte, and Popcorn Frappe.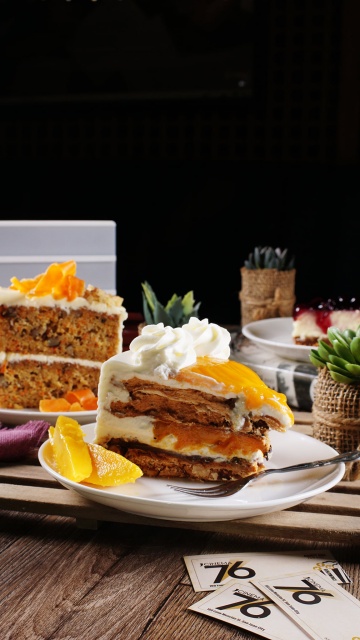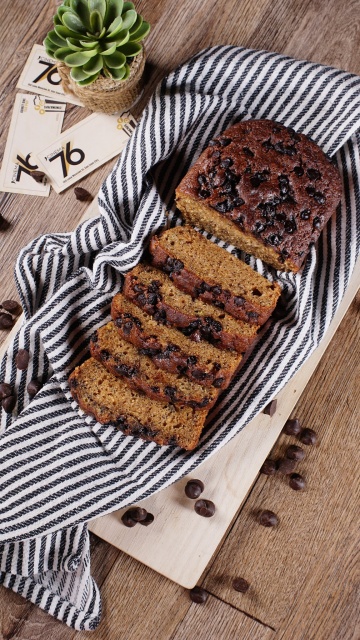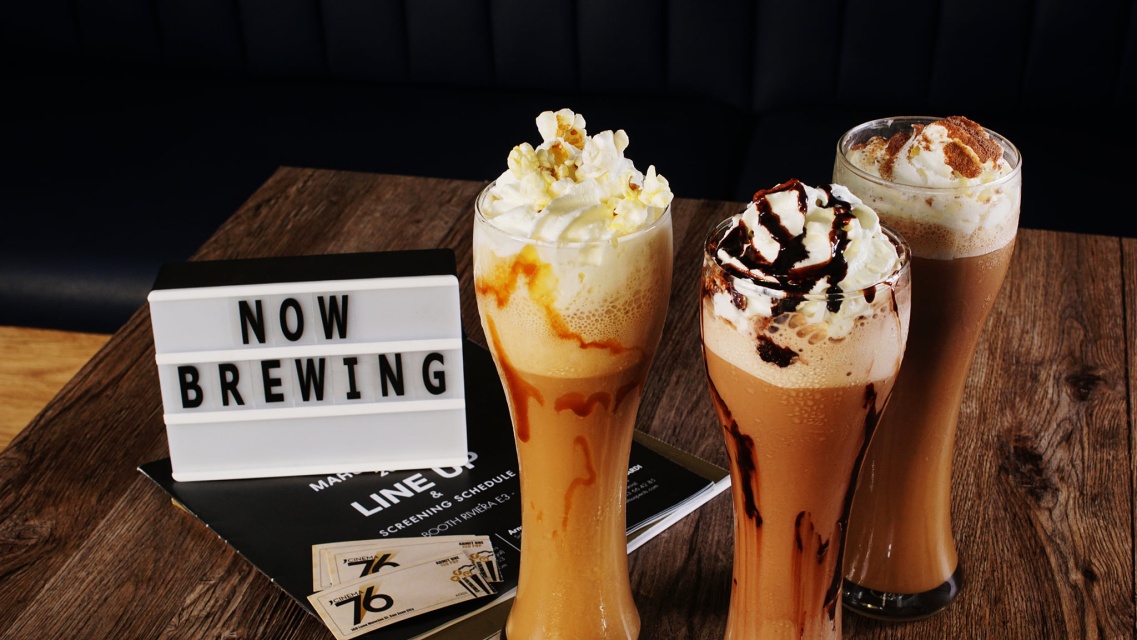 Smooth and safe dining experience
Cinema '76 Cafe recognizes the struggles and anxiety of dining in the new normal setup. That's why they make sure that the safety of their customers is a primary concern. From the moment you set foot in the cafe until you leave its premises, you are expected to follow the health protocols. These include stepping on a disinfectant mat, cleansing your hands with alcohol, checking your temperature, and filling out the contact tracing forms either manually or through a QR code. The servers also ensure the entire cafe is sanitized every now and then.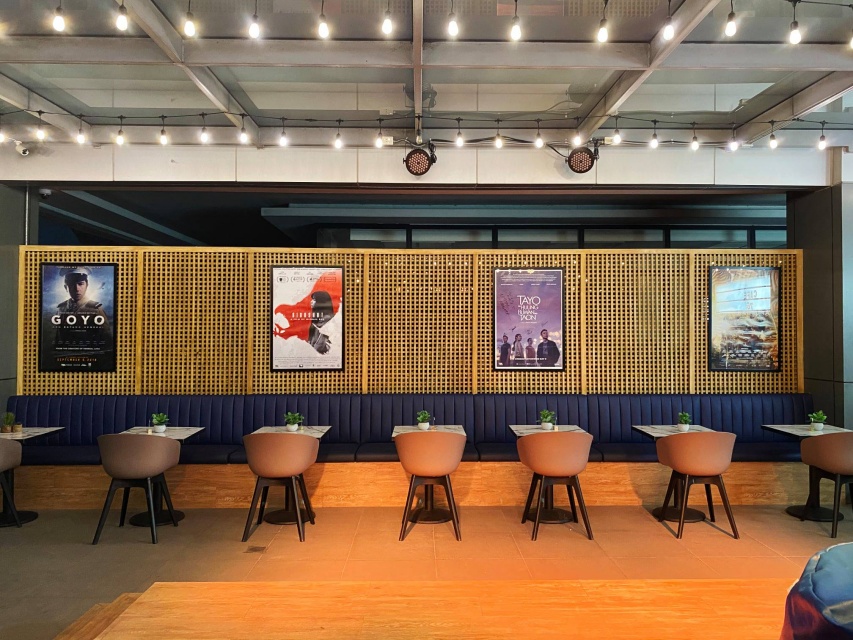 Online delivery
Cinema '76 Cafe also accepts online orders thru delivery-hailing apps like Food Panda and Grab Food. To book your order, you may contact them through their Facebook, Instagram, and Twitter accounts or send them a message through their Viber contact number, +639062362365.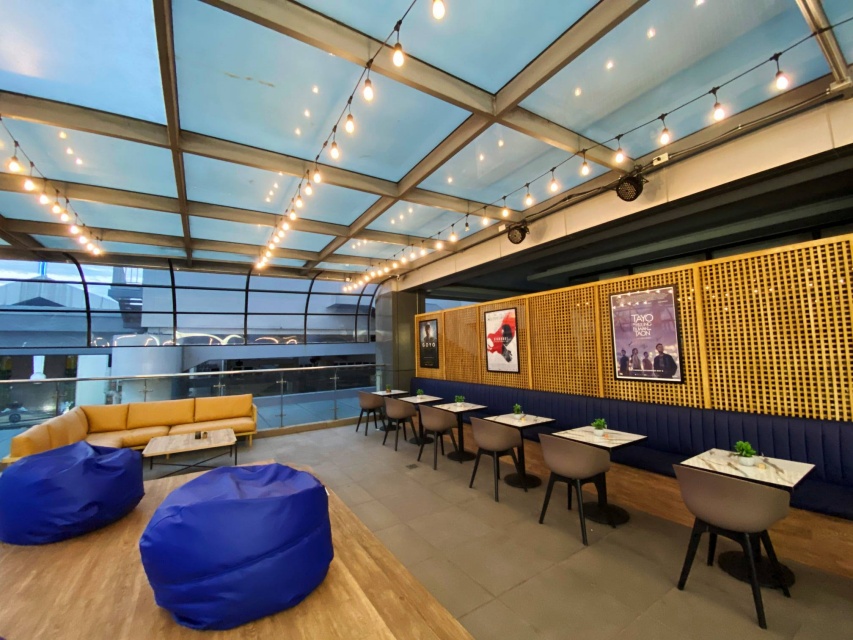 For a complete contact-less transaction, you can choose from a menu using a QR code. Pay your bills via online payment methods like BDO fund transfer, GCash, and Lyka Gems. Senior citizens and PWDs can also avail themselves of special discounts.
Cinema '76 Cafe is set for a soft launch on June 11, Friday. They will operate from 1 pm to 7 pm on weekdays.
READ MORE: 
This Intramuros Café Lets You Dine Underneath Manila Cathedral's Church Bells
This Quaint Café in Mandaluyong is a Treat for Flower and Coffee Lovers
Settle Down and Enjoy the Stunning Views of Crosswinds in this Quaint, Farmhouse-Inspired Tagaytay Cafe
LOOK: This IG-Worthy Glass Café in Cavite is Worth the Drive down South
Hiraya Restaurant and Cafe in Rizal is Set in a Refreshing, Charming Backyard That Becomes Beautifully Lit Up at Night