Get a Sweeping View of the City at This Open-Air Cafe in Binangonan, Rizal
Coffee with a view is always a good idea.
by Ina Louise Manto | August 13, 2021
Rizal is full of many spots that offer the best views of the metro, including this coffee shop in Binangonan. If you're looking for more picturesque cafes to visit for your next coffee date, Coffee Rush Eastridge is worth the short drive from the metro.
Coffee Rush Eastridge
Nestled on top of a hill in Rizal, Coffee Rush Eastridge is a must-visit cafe if you're a fan of restaurants serving both great food and a view. The cafe is one of the branches of the coffee franchise of the same name, with two other branches in Katipunan and Pampanga. The Eastridge branched just opened in June and they've created patrons already. What sets the Eastridge branch, other than the breath-taking view of Metro Manila and Laguna Bay, is how they combine the old and the new in their design.
View this post on Instagram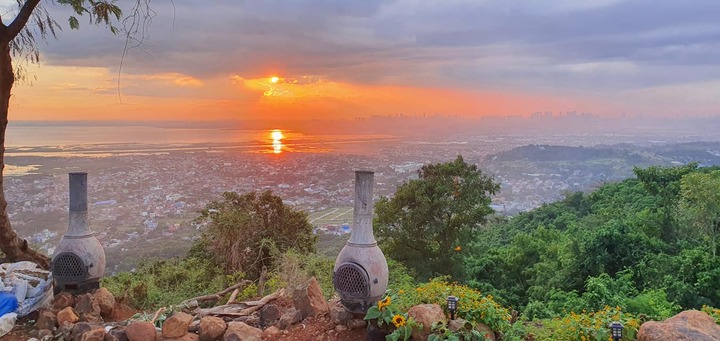 They showcase Filipino heritage through decorative pieces and furniture around the property, including an old wagon used in farming, capiz shell windows, and tables made from old sewing machines. It completes the rustic theme of the cafe, which we undoubtedly can't get enough of.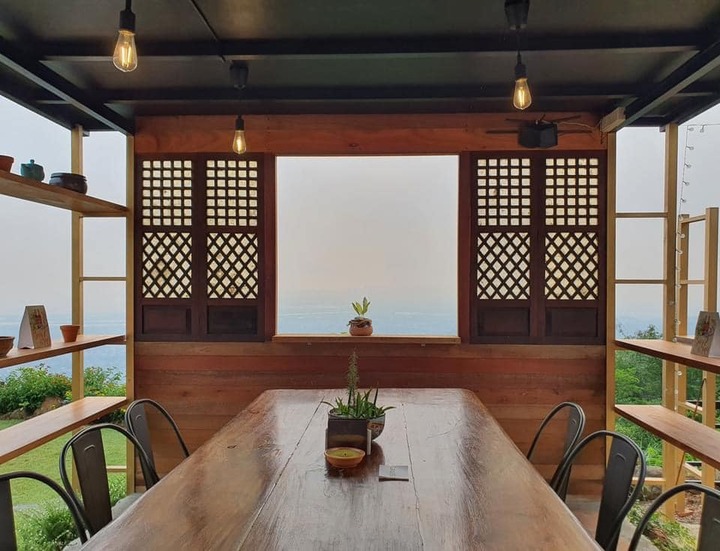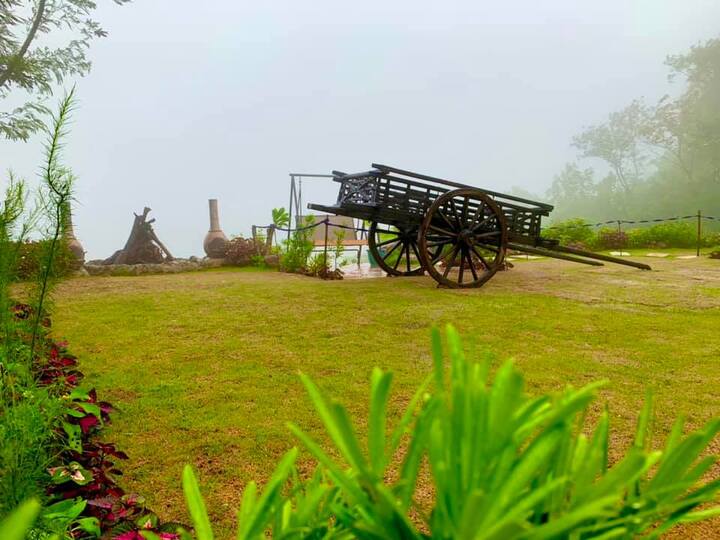 While enjoying the sweeping city view, dining wouldn't be a problem at Coffee Rush as they have an alfresco dining setup. They have tables that specifically face the view too.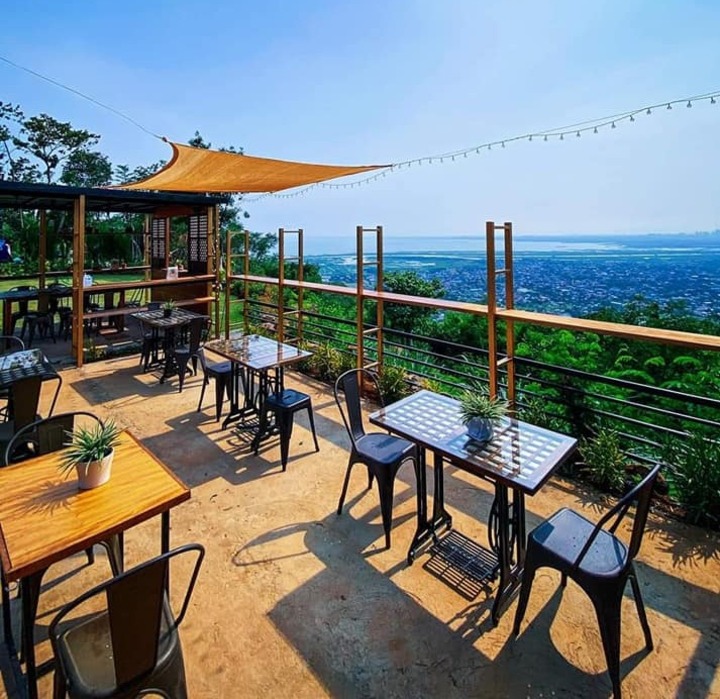 On cooler days, the cafe gets enveloped by fog, which would give you a Baguio-like experience. You wouldn't just feel a rush from the caffeinated drinks; you would also get it from the view and experience!
The owners also have plans on opening a glamping site by the cafe, so keep your eyes peeled.
The Menu
Coffee Rush offers both coffee-based beverages, Coffee Rush, and non-coffee beverages, called Cream Crush, starting at P100. They aren't just a cafe but also a restaurant and liquor bar, which is perfect if you plan on visiting at night.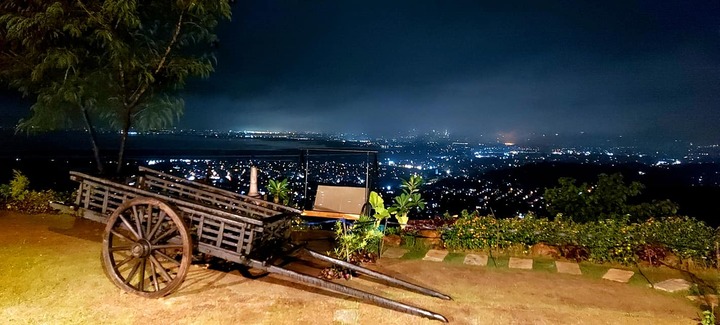 With the twinkling city lights as your background, you can enjoy a selection of wines, cocktails, beer, and shooters while having servings of good food! Staying true to their appreciation of Filipino heritage, their all-time favorites include Sisig Pampanga (P250), Bicol Express (180), and Laing (180). They also serve an all-day Pinoy breakfast menu.
How to get there
Coffee Rush Eastridge is located at Block 77, Lot 28 Eastridge Executive Village, Binangonan, Rizal. Just enter the name of the cafe on Google Maps or Waze, and don't forget to keep your receipt when dining! On your way out of the subdivision, present it to the guards or you'll be charged a fee of P300.
Coffee Rush Eastridge is open on Tuesdays to Sundays from 7 AM to 8 PM during MECQ in Rizal (until August 15). For more updates regarding changes in operating hours, follow their Facebook page.
MORE: 
This Art Gallery and Café in Rizal Has a Roofdeck with a 360-Degree View of the Metro
Every Angle Is Worth the 'Gram at This Glass Cafe in Antipolo
Hiraya Restaurant and Cafe in Rizal is Set in a Refreshing, Charming Backyard That Becomes Beautifully Lit Up at Night