LOOK: This Stylish Hostel Will Let You Enjoy La Union on a Budget
Room rates start at P1,700 per night.
by Ina Louise Manto | August 24, 2022
Sure, we all want to go all out on luxurious resorts or stays when going on a well-deserved vacation, but this stay is for those who want to experience the hubbub of Elyu without breaking the bank. After all, we're here to have a good time and enjoy the company of our friends or family! Preparing for a weekend in La Union or looking for your next WFH spot? Add Creesante Hostel to your list of options: 
Creesante Hostel
Nestled in Urbiztondo, Creesante isn't your typical hostel. The two-story accommodation has well-appointed interiors that look IG-worthy AF even from afar. It still looks luxe with its modern design that highlights dark colors and wooden elements.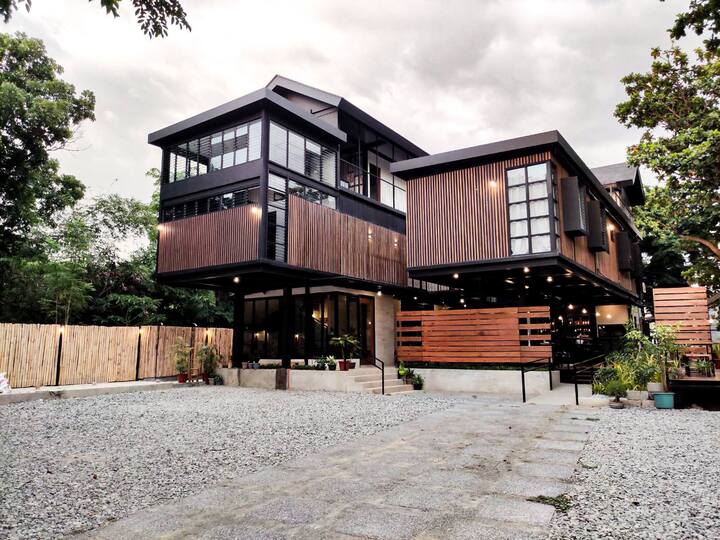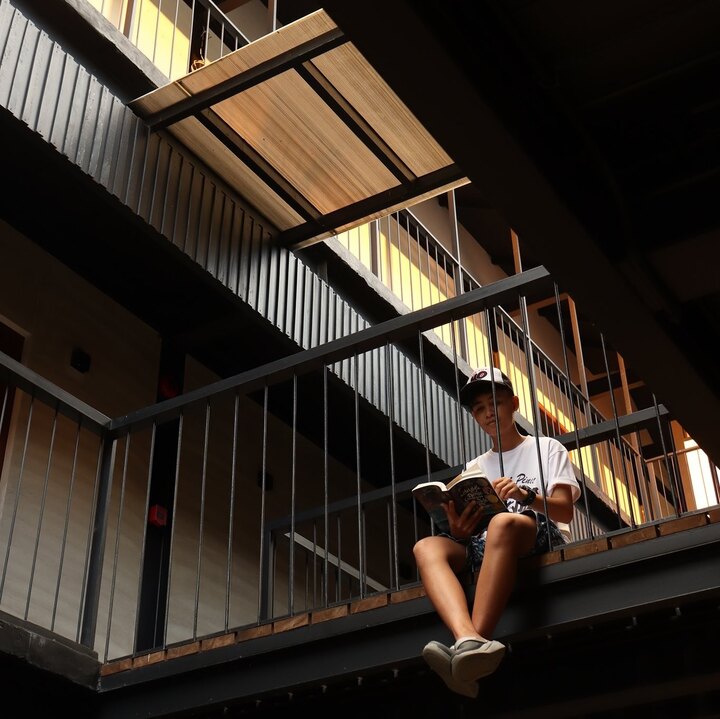 This hostel also mixes the classics by featuring jalousie windows to make its spaces well-ventilated.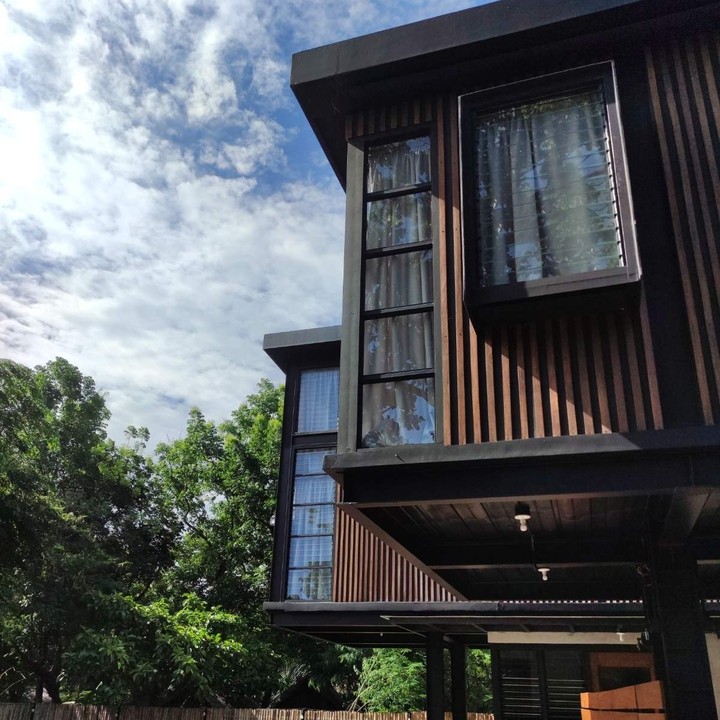 Starting at P1,700 per night including complimentary breakfast, here are the various rooms Creesante Hostel offer: 
Type A Rooms
Ideal for couples or solo travelers, Type A Rooms comprise two adjacent rooms sharing one toilet and bath. Each room has a double-sized bed, air conditioning, and WiFi access.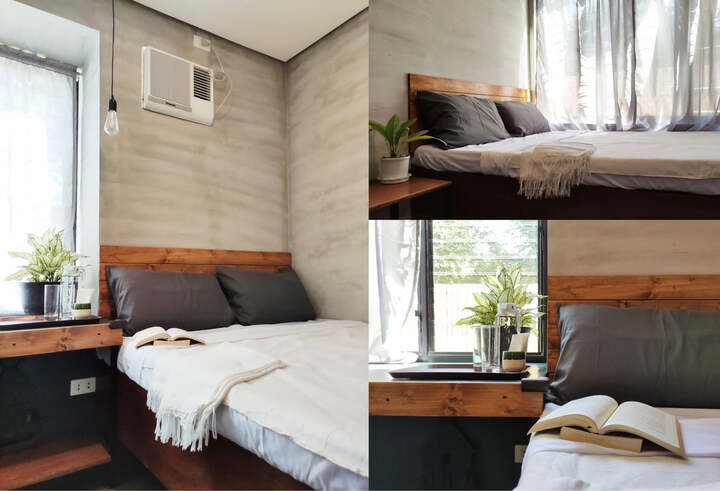 Rate: P1,700 per night
Type B Room
The Type B room is for travelers who want to find a home away from home. It was its own kitchenette with a mini fridge, utensils, and electric stove. This is perfect for those who want to save up on food costs! It also features a loft where guests will sleep on a double-sized mattress.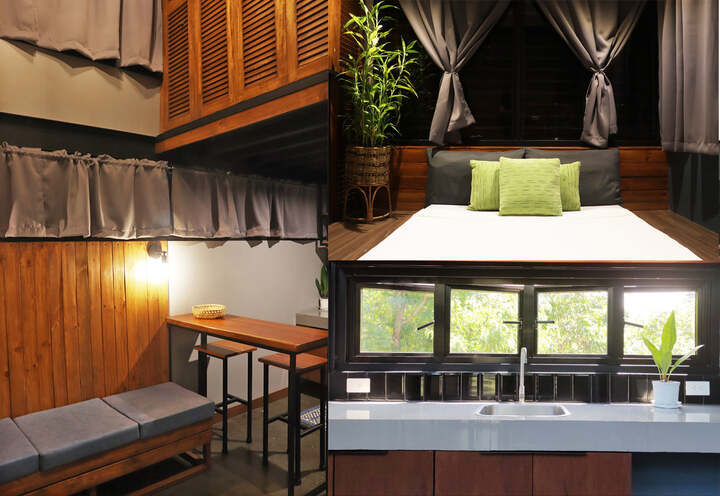 Rate: 4,000 per night 
Type C Room
Perfect for small families or a barkada, the Type C Room can accommodate up to three guests. It has a semi-double bed and one single bed, air conditioning, WiFi access, and an ensuite toilet and bath.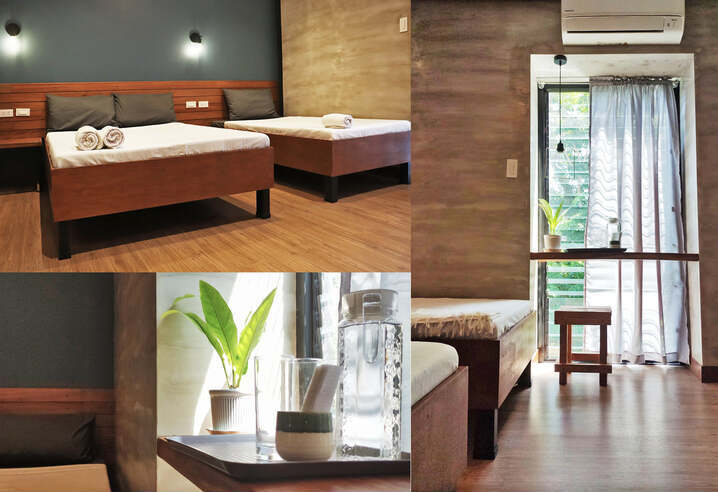 Rate: P2,550 per night
Type D Room
While Type B is a 2-person stay that feels like home, Type D is another room for two sans the kitchenette. Instead, you'll have a stylish rattan couch, a table facing the window, and an office space by the bed. It also has an ensuite toilet and bath.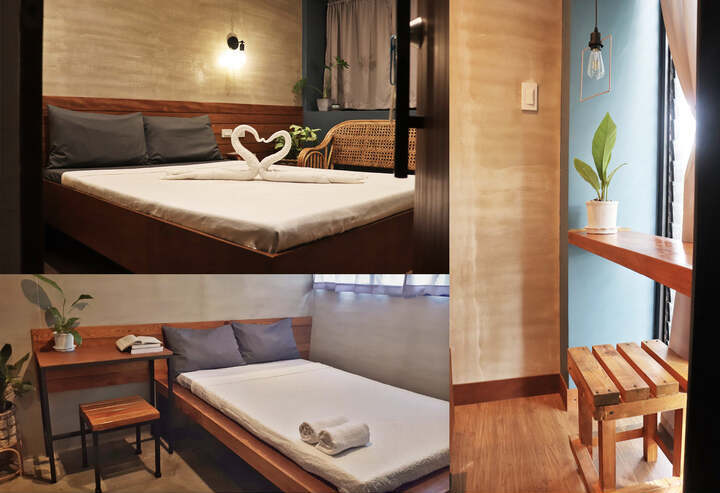 Rate: P2,200 per night 
Type E Room
Visiting La Union with your besties? The Type E Room can accommodate up to six guests with its three double-deck beds. The toilet and bath are located outside the room, but it's still near enough and wouldn't be a problem.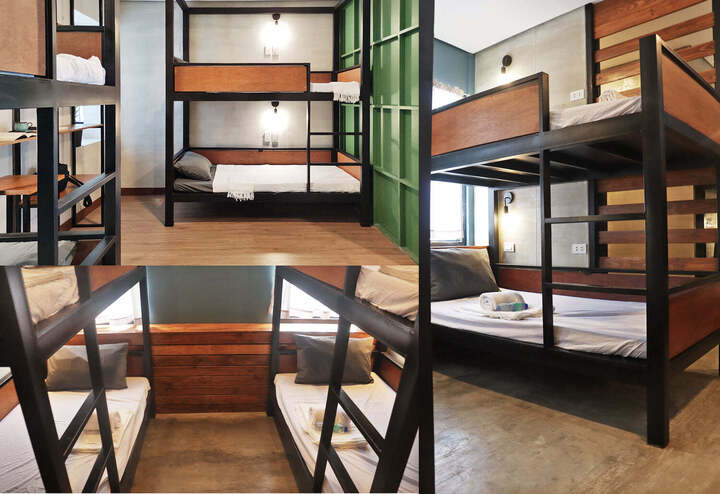 Rate: P5,000 per night 
Type F Room
Another room perfect for larger groups, the Type F Room features loft interiors that can accommodate up to four guests. It has two semi-double beds, air conditioning, WiFi access, and an en suite toilet and bath.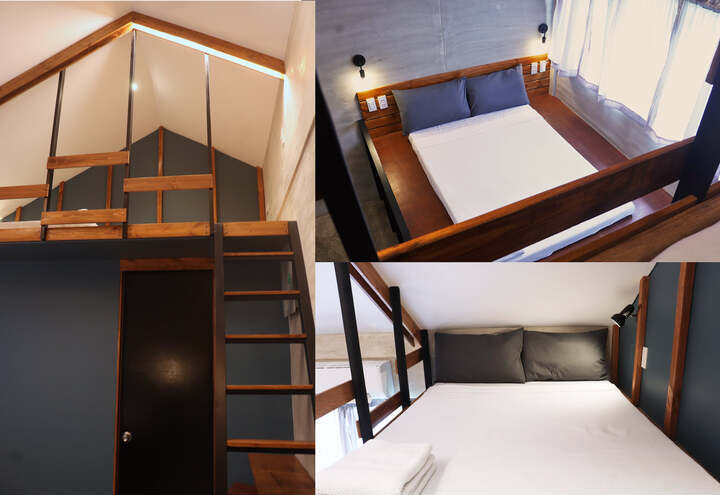 Rate: P3,800 per night 
Dining
A visit to La Union isn't complete without visiting its famous beach bars, restaurants, and cafes. But for days when you just want to chill and stay in, Creesante also has an in-house restaurant located right on the ground floor.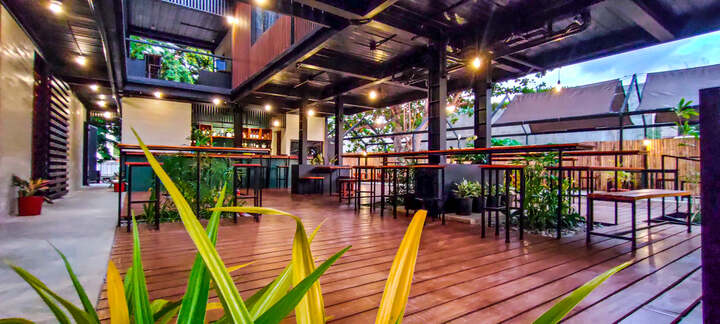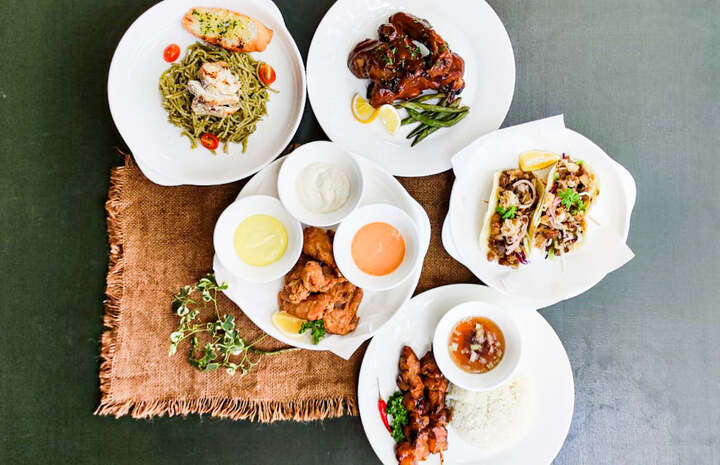 Creesante Hostel is located at Urbiztondo, San Juan, La Union. For booking inquiries or more information, send a message on Facebook or contact 0929 273 7607/0945 748 7418. 
Where to Stay in La Union: Places to Book for Your Next Summer Beach Trip
Where to Stay in La Union: Places to Book for Your Next Summer Beach Trip
Ina Louise Manto | Mar 29, 2022