LOOK: This Unique Stay in Sagada Will Make You Feel Like You're in The Shire
Their rooms are named after the LOTR characters!
by Ina Louise Manto | August 18, 2022
For fans, it would be a dream come true to visit where their favorite movies and series were filmed and be able to recreate scenes or simply live in the moment. While New Zealand is already open to tourists again, a local alternative up in the northern region is waiting for fans of The Hobbit: The Shire of Sagada.
Experience The Shire in real life
"Where do broken hearts go? Sagada." It's the typical line you'll hear when thinking of visiting the idyllic town in Mountain Province, due to the popularity brought upon by the 2014 film That Thing Called Tadhana. Other than relishing the beauty of the mountains and visiting its popular tourist attractions, there's one more thing to visit in Sagada, especially for those who are fans of The Hobbit or are looking for a unique stay in the mountains.
While the original house in The Hobbit is built on a hill, The Shire of Sagada boasts a multi-level structure made of stone that overlooks the mountains.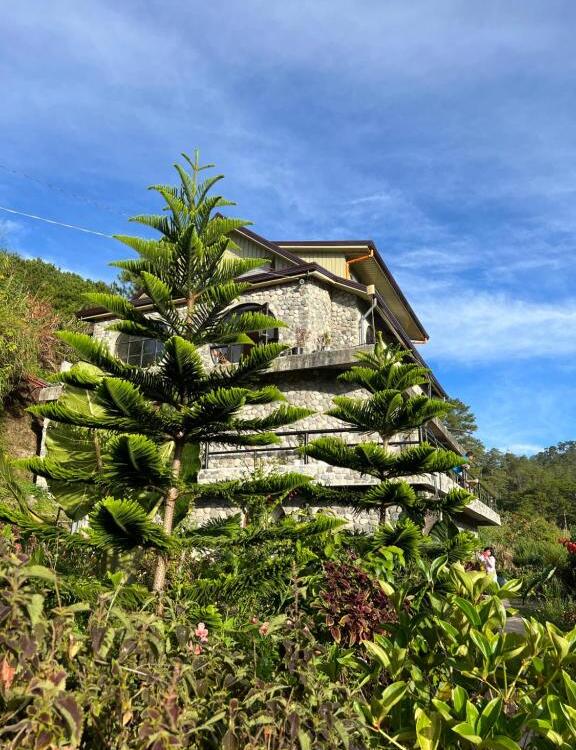 It's not difficult to easily feel like you've been transported to the movie set as the popular circular entrance wait. Its interiors look homey and cozy as well, as it's designed to mimic a cabin with its wood and stone accents.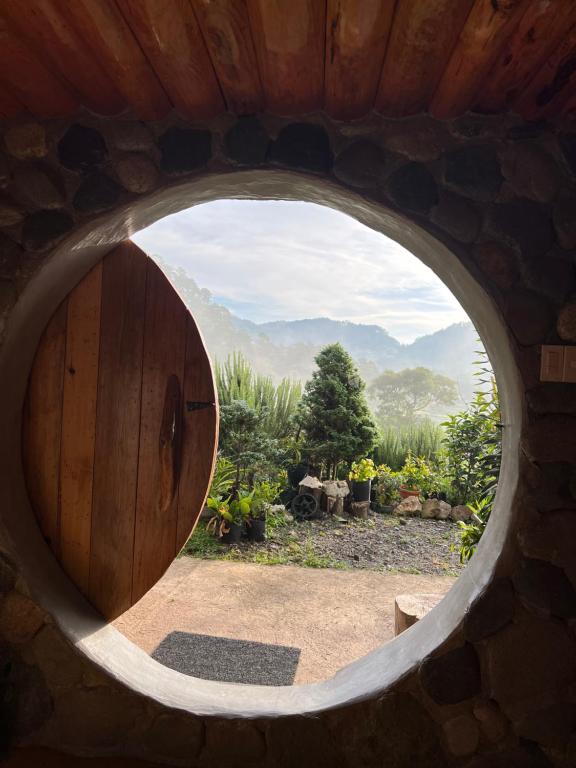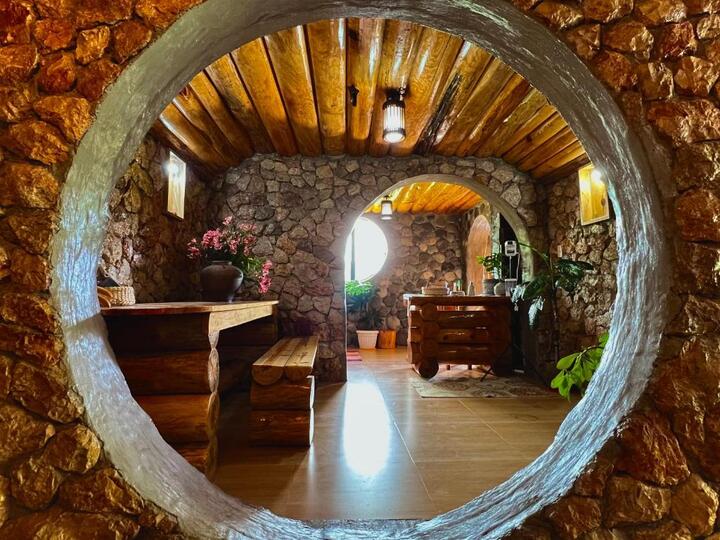 The same design can also be seen in the private rooms, with a circular window that offers views of the surrounding gardens and horizon. Each room also has a private bathroom, slippers, a hairdryer, and toiletries. Rates start at P3,000 for an overnight stay at the Gollum and Gandalf rooms for two.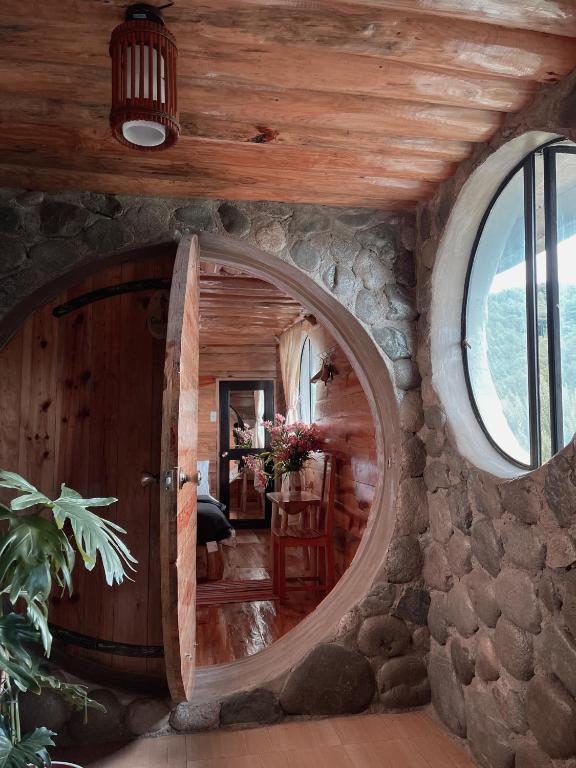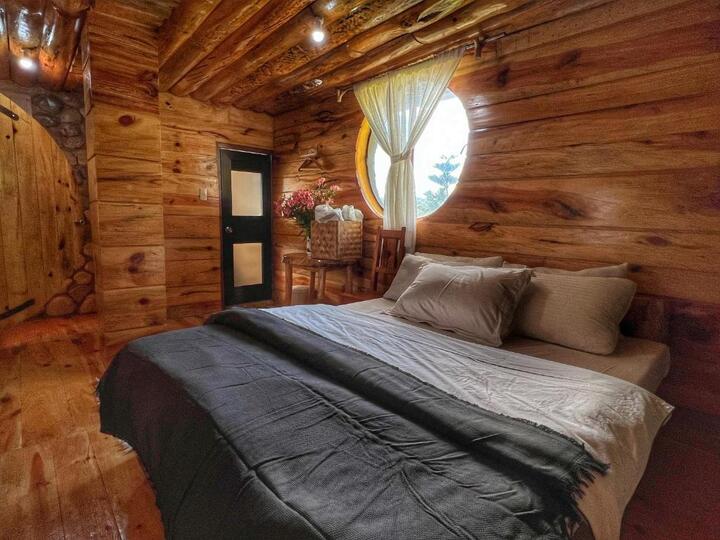 The Shire of Sagada isn't just for vacationers. Guests can still enjoy free WiFi up in the mountains, which is perfect for digital nomads looking for their next "office".
Other amenities
Guests can also enjoy a picturesque terrace at the hotel during their stay.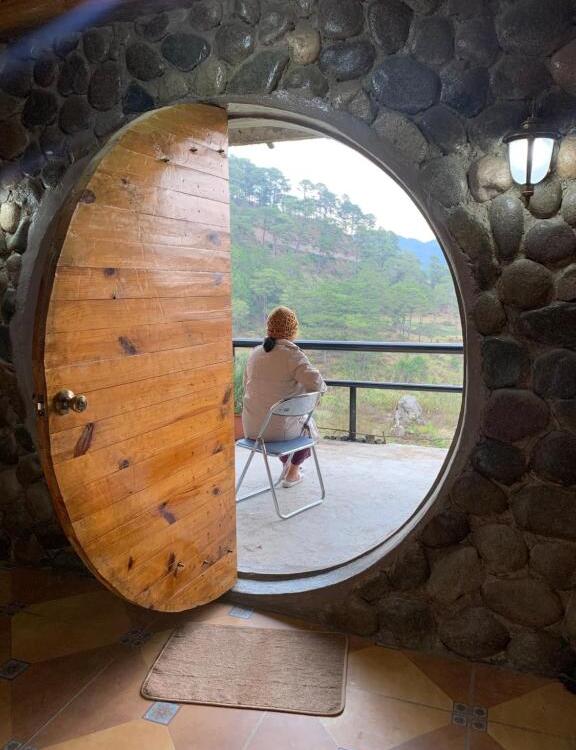 For meals, The Shire also has an in-house restaurant where they serve an Asian menu for breakfast.
The Shire of Sagada is located at Liyang, Sagada, Mountain Province. For booking inquiries and more information, visit their official Facebook or Instagram.
LOOK: This Unique Stay in Sagada Will Make You Feel Like You're in The Shire
LOOK: This Unique Stay in Sagada Will Make You Feel Like You're in The Shire
Ina Louise Manto | Aug 18, 2022
​Looking for other places to explore? Join WindowSeat.ph's official Facebook community What's Your Trip PH​ for more recos!