LOOK: This Tiny Cabin Near Baguio Is the Perfect Venue for Soul-Searching
Planning to go solo?
by Ina Louise Manto | August 26, 2022
Traveling with family or friends will always bring new and fond memories but going solo isn't so bad, especially when you need time to get away from it all and reflect. Baguio is easily a favorite vacation destination for the spots it offers for fun, play, and dining, but there's still more to see in neighboring areas. There's no wonder why people want to do their soul searching up north, no matter how cheesy it sounds. One perfect place to do it is at Jaz Cabin in Itogon:
Jaz Cabin at Apogee Ridges
Location: Comisong Loakan, Itogon, Benguet
Nestled 30 minutes away from the busy and lively streets of Baguio, Jaz Cabin offers a cozy and peaceful retreat in the mountains. Bringing your partner or best friend is ideal since it accommodates up to two, but this cabin is also perfect for solo soul searching. After all, you deserve some time off and indulge in some restful leisure time surrounded by nature.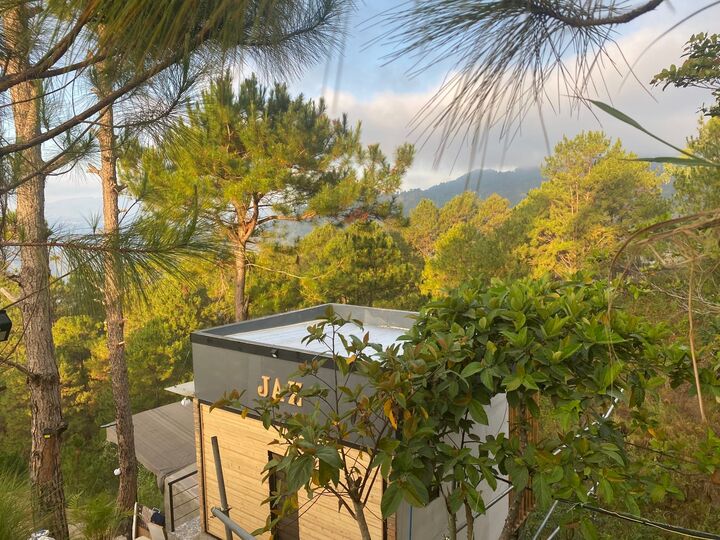 The exclusive cabin has two levels to enjoy, with its upper level as the main sleeping area. Here, you'll find a bedroom with a queen bed and an en suite bathroom with a cold and hot shower. With the chilly weather up in the mountains, a long hot bath is the definition of relaxation.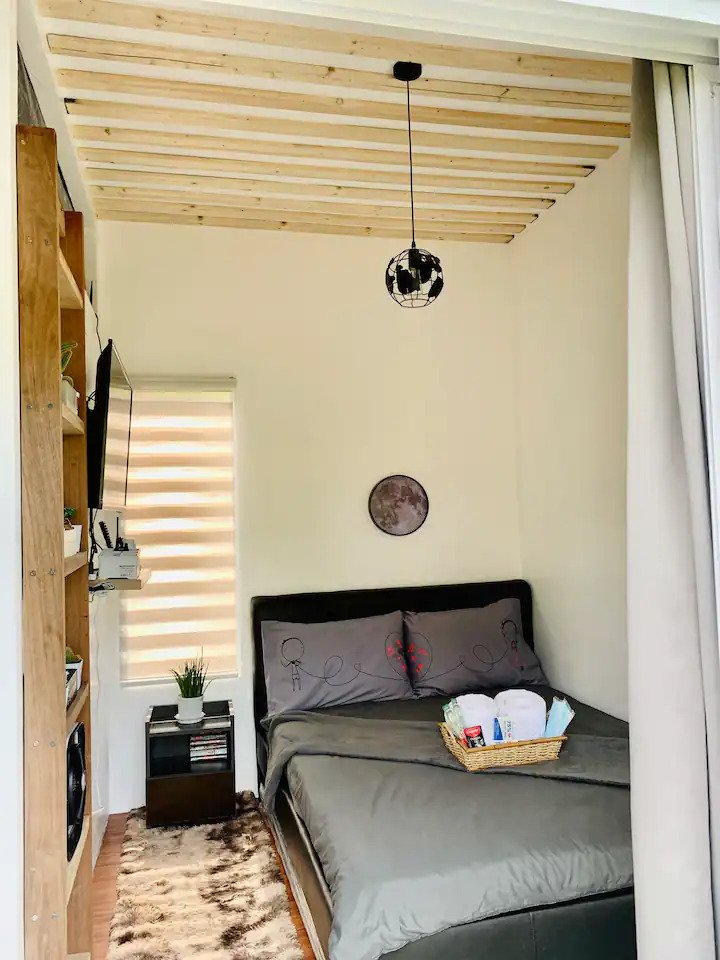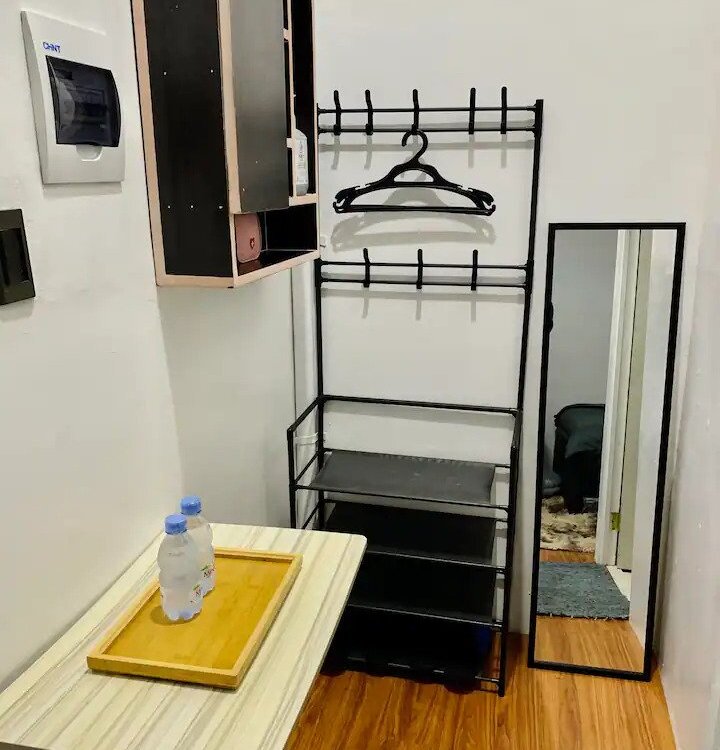 This level also has a balcony where you can dine al fresco and relish a sumptuous serving of complimentary breakfast. It's also the perfect spot for hanging out at night to go stargazing or get lost in contemplation while looking at sparkling city lights.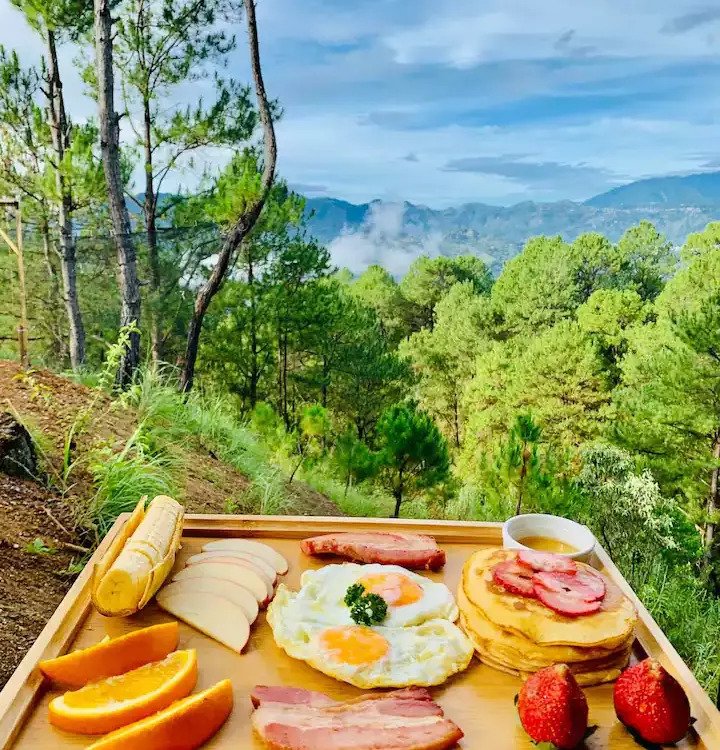 Other amenities
Located on the lower ground is a lounging area where you can get started with a new read, meditate, or simply admire the nature view. The room also extends to a canopy – are you brave enough to spend leisurely time here and feel the breeze?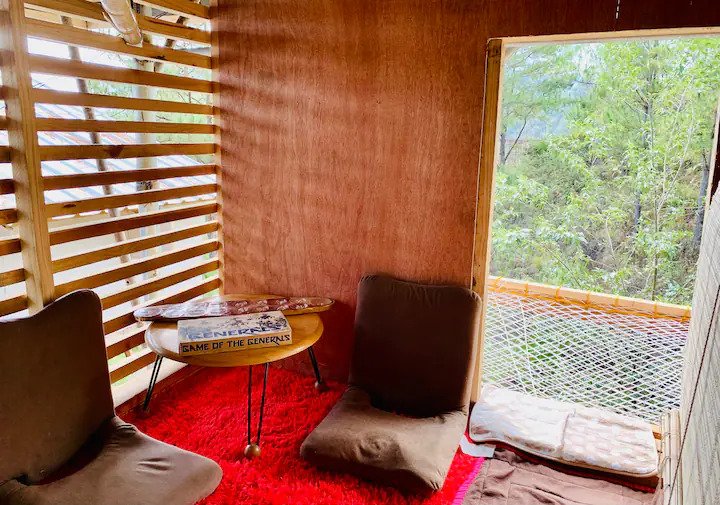 Getting work done wouldn't be a problem too, as the cabin is equipped with a Wi-Fi connection. There's also a television to keep you entertained or simply have white noise to accompany you at night.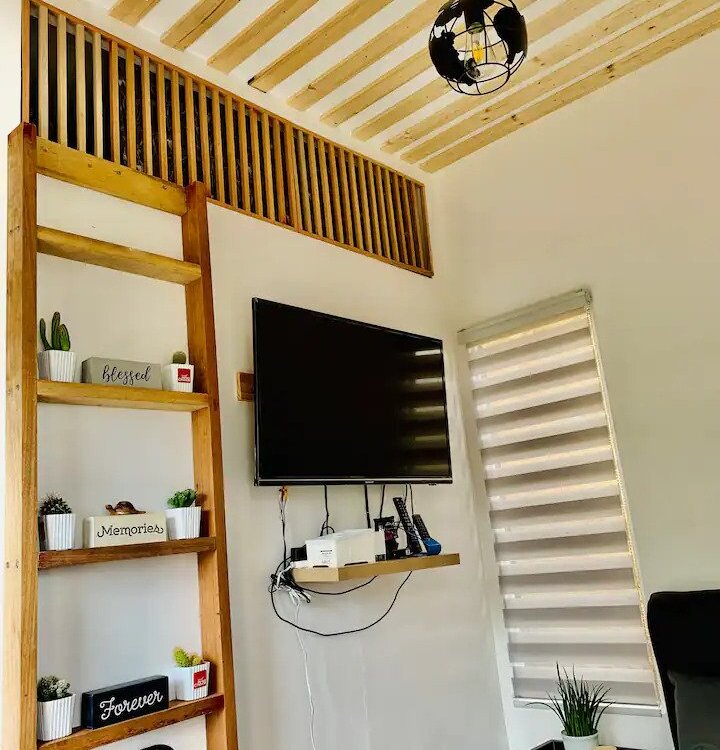 Rates at Jaz Cabin start at P2,604 per night. Book your stay here.
Wake Up to a View of Rice Terraces and Mountains in this Cozy AirBnb in Banaue
Wake Up to a View of Rice Terraces and Mountains in this Cozy AirBnb in Banaue
Kyzia Maramara | Jul 07, 2022
For booking inquiries and more information, contact the Airbnb host or send a message on Facebook.