Cruises that Will Take You from and Around the Philippines
Discover more of the country's wonders in style.
by Therese Aseoche | October 27, 2016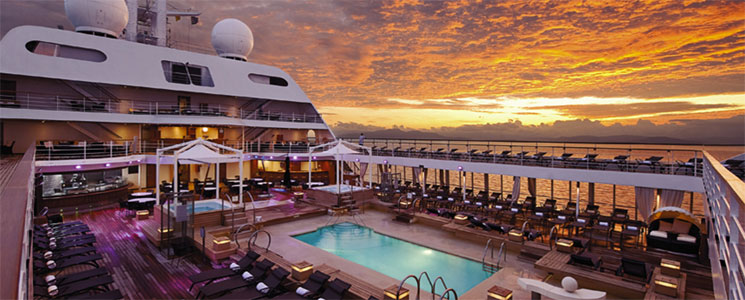 Allow yourself to experience the luxuries of life while traveling at least once in your life, whether it's by flying business class, checking-in to a five-star hotel, or going on a cruise.
There are plenty of cruise ships that take you around the Philippines. Here are just some that you can book a trip with to quench your thirst for adventure, to fall in love with deep blue waters, and to discover the wonders the country has in store for you.
Sun Cruises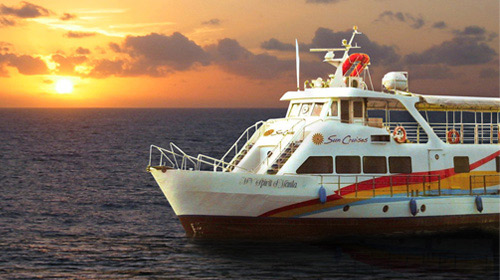 Sun Cruises is your go-to ferry for an enriching vacation experience. It takes you to and around Corregidor Island for a weekday rate of Php 2,350 (Php 2,549 during weekends), and provides you the option to enjoy a historical walking tour, join an Amazing Race activity, watch a Lights and Sounds show at Malinta Tunnel, and try outdoor activities such as the zipline and kayaking for additional fees.
Although it's more known for its Corregidor offering, you can also book Sun Cruises for a cruise around Manila Bay inclusive of dinner and live entertainment. For just the price of Php 550 on weekdays (Php 650 on weekends), you can have a fancy dinner date with a loved one in the middle of the sea.
For more information about their rates and packages, check their official website.
Silver Discoverer, Silversea Cruises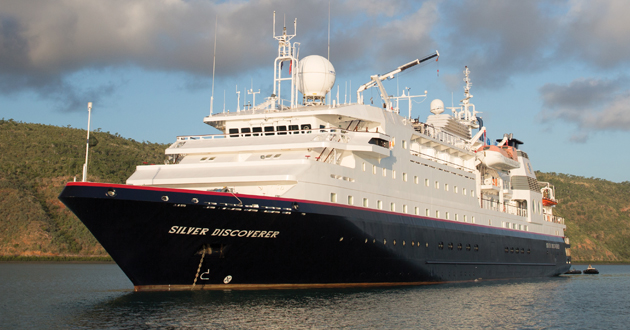 You can fulfill your dreams of island hopping around the country aboard the Silver Discoverer of Silversea Cruises. For a span of 13 days, this journey will take you across Luzon, Visayas, and Mindanao to places that let you appreciate the natural beauty of the Philippines. Beginning with Apo Reef and Sibuyan Island, then to the islands of Donsol and Ticao, Capul, Bohol and Balicasag, then to Cagayan de Oro, Camiguin, Limasawa, and Sohoton Bay, and all the way to Koror, Palau, the expedition will give you a travel experience definitely one for the books.
Taking part in the cruise will cost you at least USD 9,585 (Php 462,002.75)* for a 2-guest suite, with the next sailing date scheduled to be on April 30, 2018. Better start saving up now for this once-in-a-lifetime luxury cruise!
You can check out Silversea Cruises' official website for more information about their rates and packages.
Seabourn Sojourn, Seabourn Cruises

This 14-day cruise begins in Hong Kong and travels all the way to Singapore, but it passes through popular beaches of the Philippines — Hundred Islands, Boracay, Coron, and Puerto Prinsesa. Priced at least USD 4,999 (Php 240,978.28)* for two, the Seabourn Sojourn of Seabourn Cruises allows you to finally tick these must-visit destinations off your travel bucket list!
The next sailing dates are scheduled to be on January and February 2017. You can check out Seabourn Cruises' official website for more information.
* Conversion rate: USD 1 = Php 48.1830 as of October 25, 2016
Got some insider tips about traversing across the country aboard a cruise ship? Share them with us!