Desert Flowers: Nevada's Red Rock Canyon National Conservation Area
Wild, bright blooms amid rock formations.
by Tony Nievera | July 31, 2015
A stone's throw away from the decadent, neon-lit strip of Las Vegas is a national conservation park. Locals go to the Red Rock National Conservation Area to hike and bike around the many trails, scale the rocks, camp, and take photos of the scenic drive.
A few photograph the wild flowers that bloom from February to April. Towards the end of the season, I was able to catch some of them. Early bloomers like the Joshua tree flowers have already already withered, but there was still a lot to see.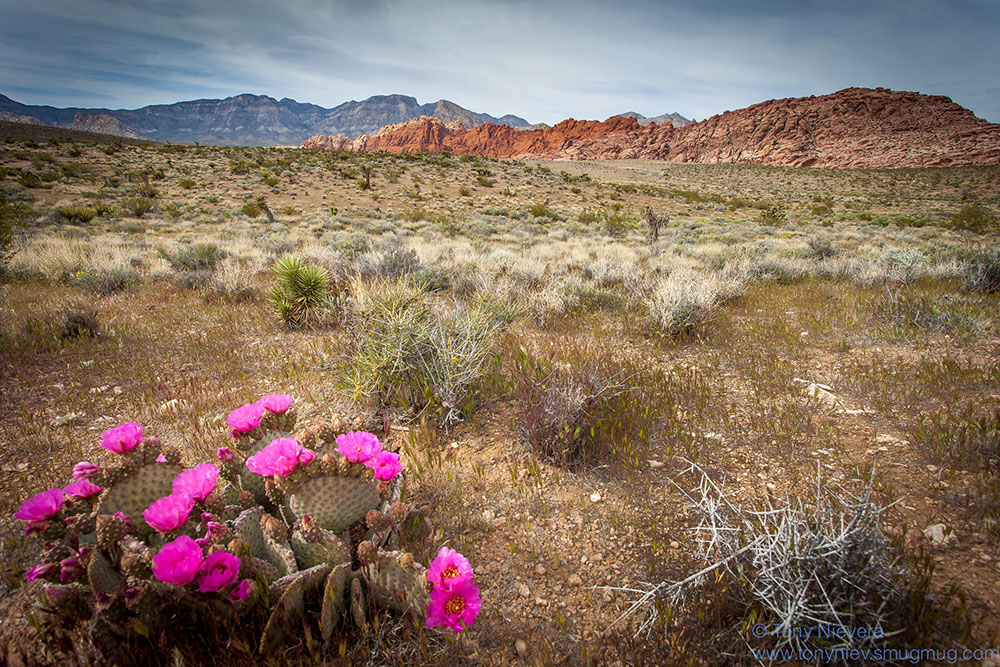 A Beavertail cactus' lush, bright pink blooms against the red colored cliffs of the canyon.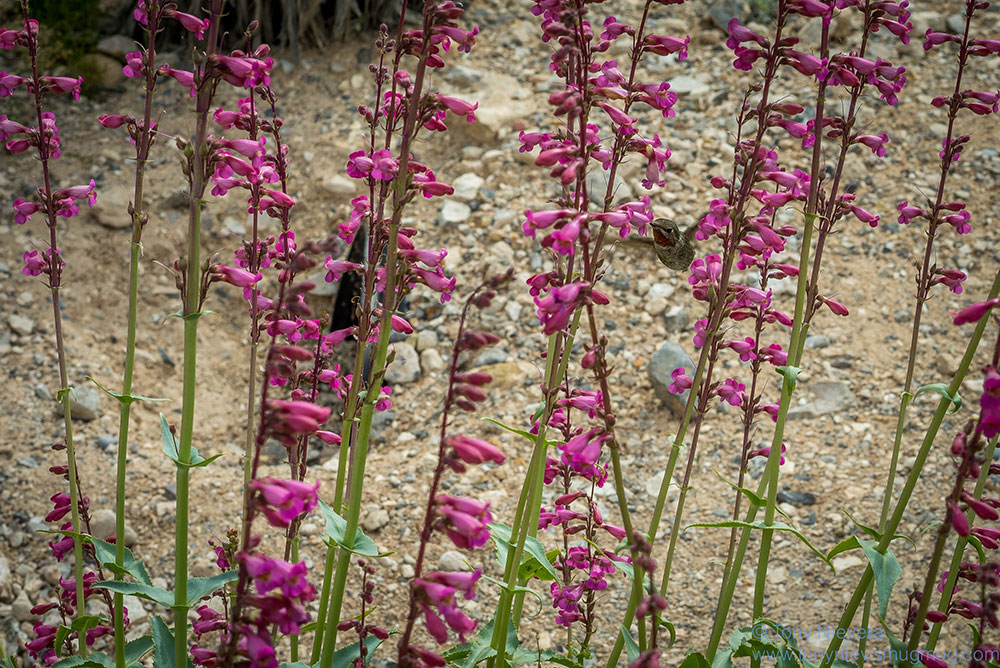 A hummingbird feasting on the nectar of Penstemons.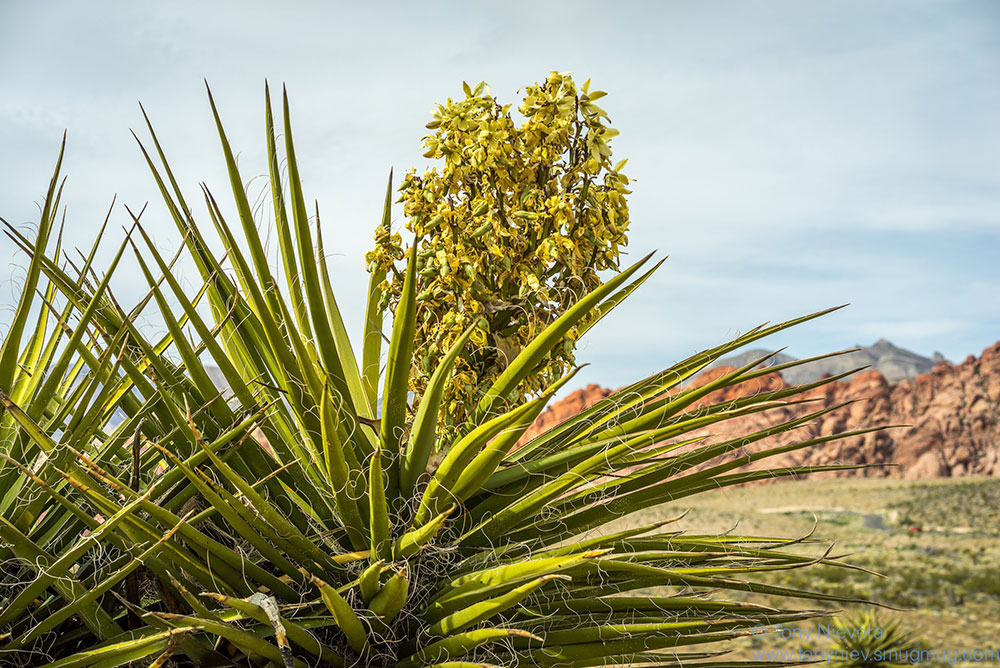 A yucca tree's flowers appear only once a year, sometimes even less. The rare blooms last for only week.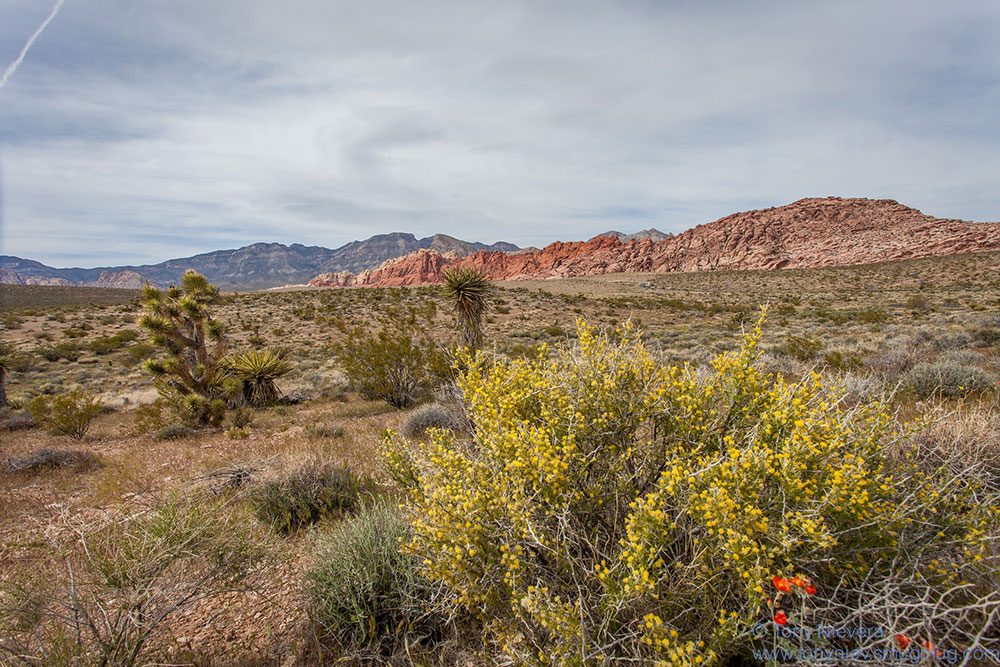 Native Americans have long used creosote flowers to treat a wide range of maladies—from snakebites, to dysmenorrhea, to tuberculosis.
The Joshua trees bloomed early in February. The flowers are gone before the season even ends, the stems stand out surrounded by orange Globemallows and yellow Desert Daisies.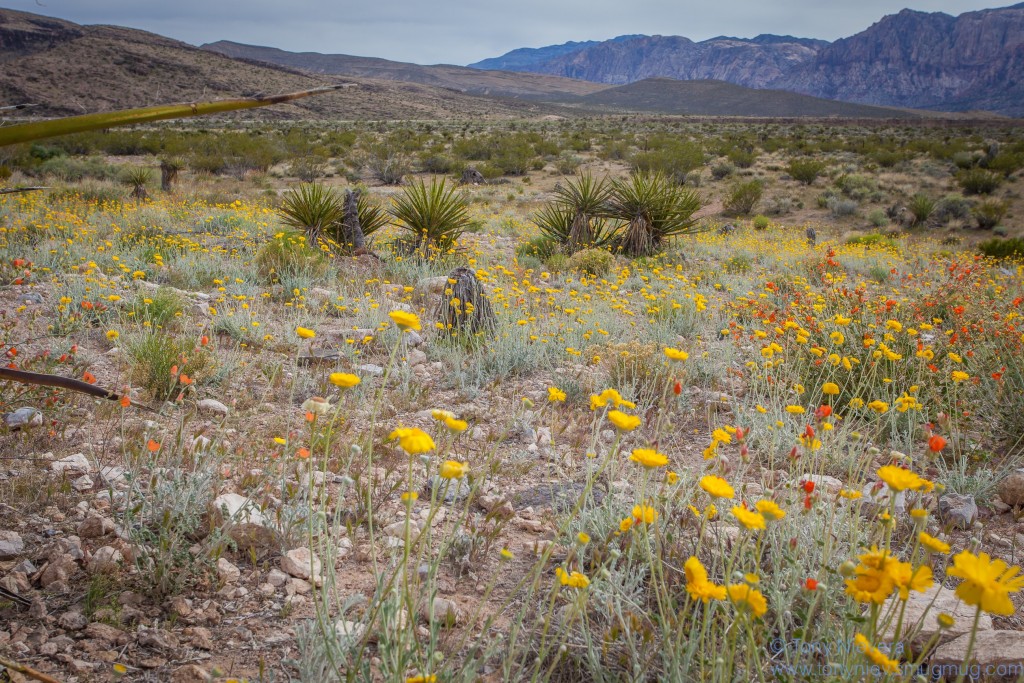 Orange Globemallows and yellow Desert Daisies cheerfully dot the canyon's arid planes.