Enjoy Siquijor's Enchanting Shores at this Beachfront Resort
Living the island life.
by Ina Louise Manto | September 23, 2020
Siquijor is known for all things enchanting — mythical beings, folklore, faith healers, and witchcraft. But something more magical awaits with the island's natural attractions. Planning to visit Siquijor? You might want to check out this beachfront resort along Solangon Beach to get the best views while on a relaxing stay.
White Villas Resort Siquijor
Nestled in the municipality of San Juan, White Villas Resort has become a go-to for tourists who wish to experience one of the region's best shores, Solangon Beach. It boasts fine white sand and crystal blue waters, and what better way to experience it than by staying right by the beach? Just picture it: waking up and falling asleep to the sound of waves. Pure. Bliss.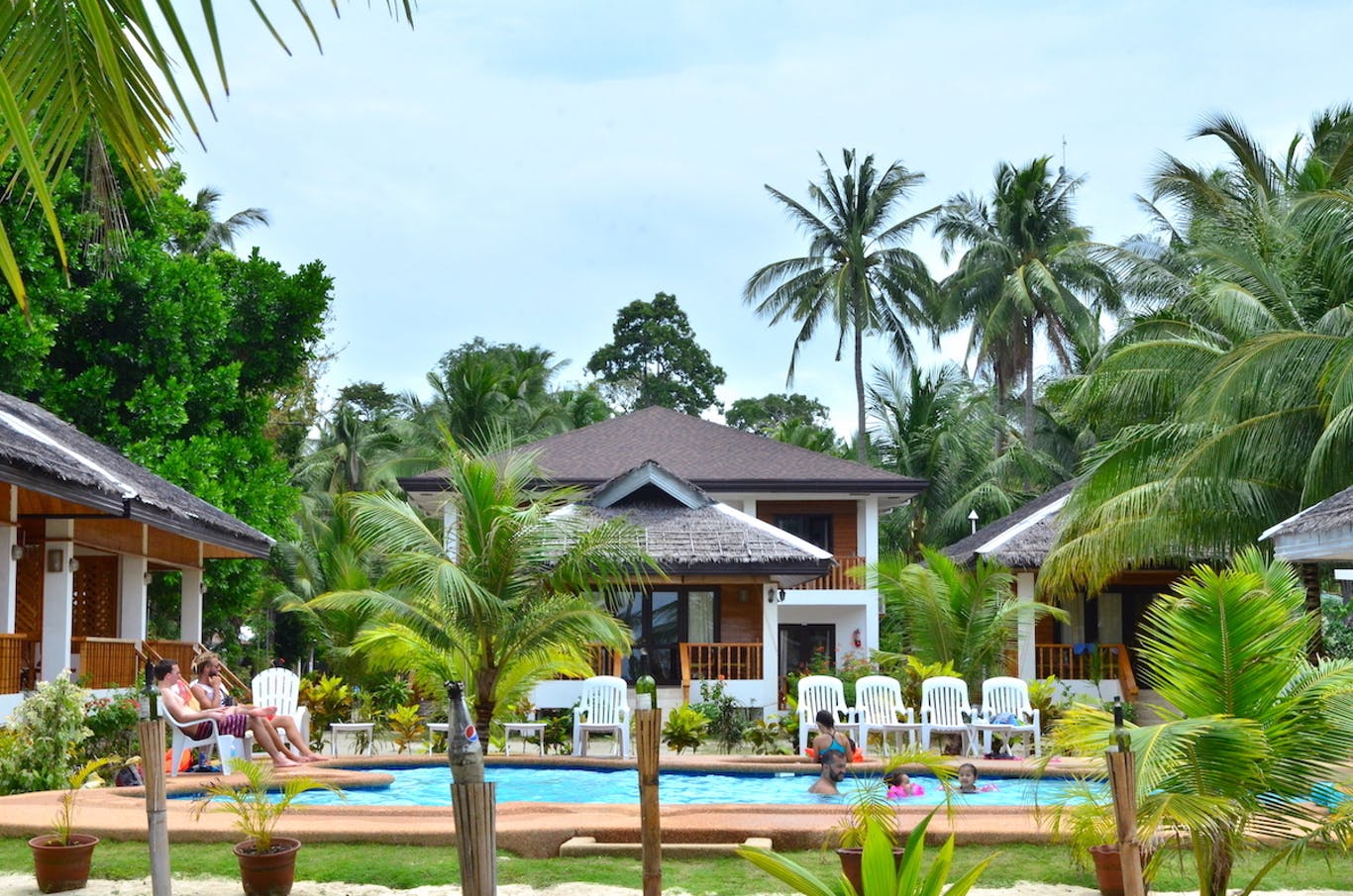 Despite the pandemic, White Villas remains open to boost the local economy and provide livelihood for its residents. They hire locals as their staff!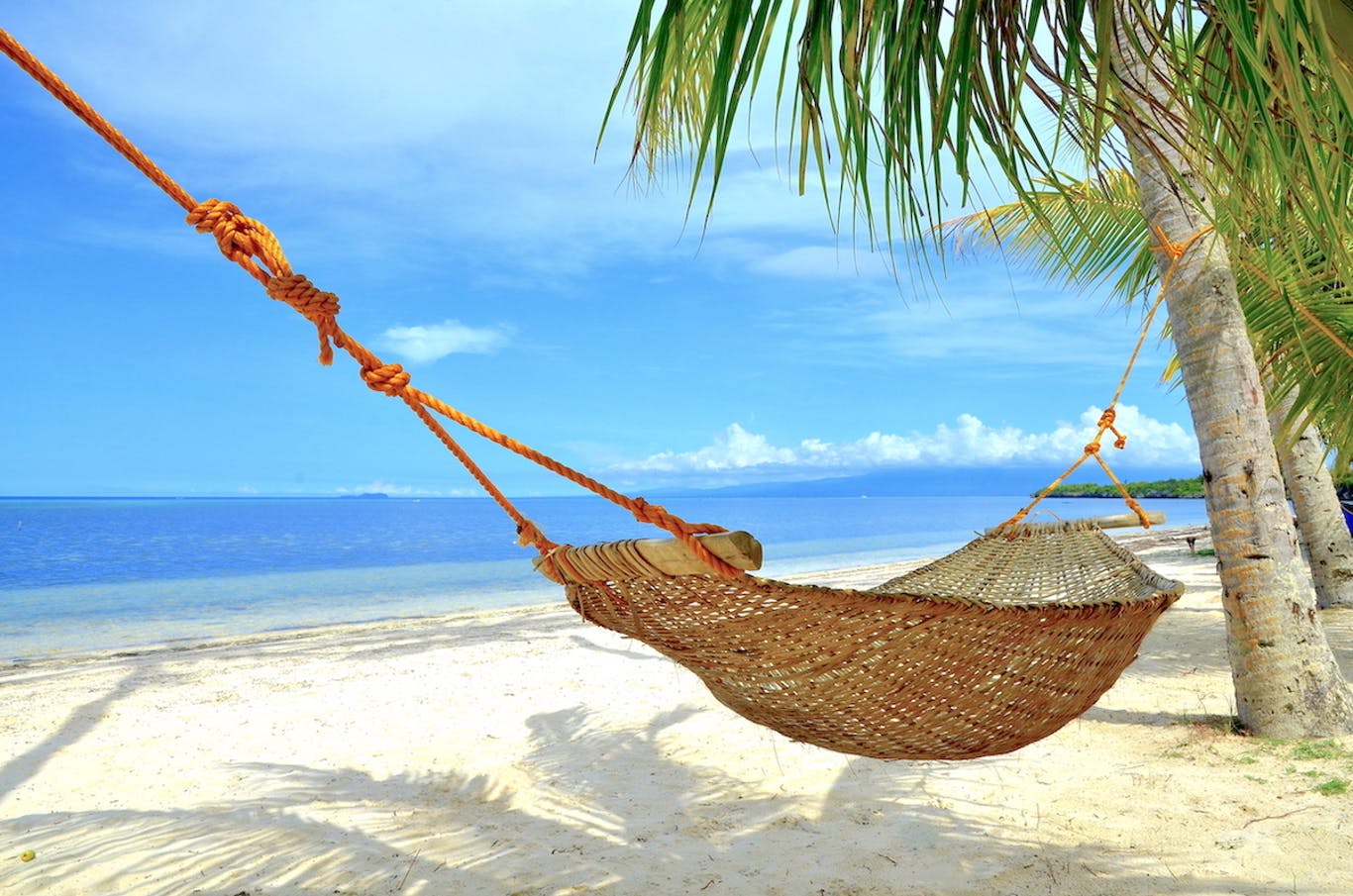 The resort has six different rooms that can accommodate couples to big families and group of friends. All their rooms look like modern bahay kubos: a mixture of cement and wood for its walls and the classic dried coconut leaves for the roofs.
Rooms
The Bungalow Room is their most popular accommodation, which sits by the pool and beach area. It has a queen-sized double bed, breakfast for 2, and a balcony overlooking the pool.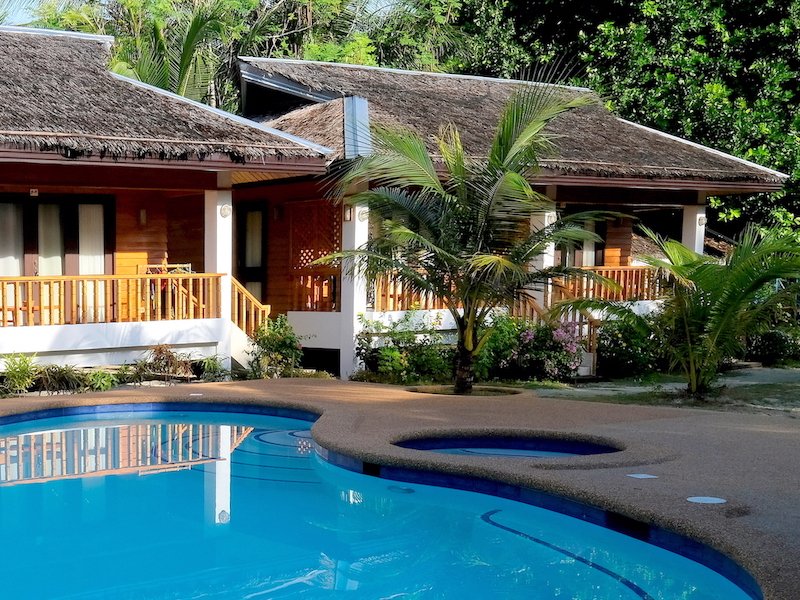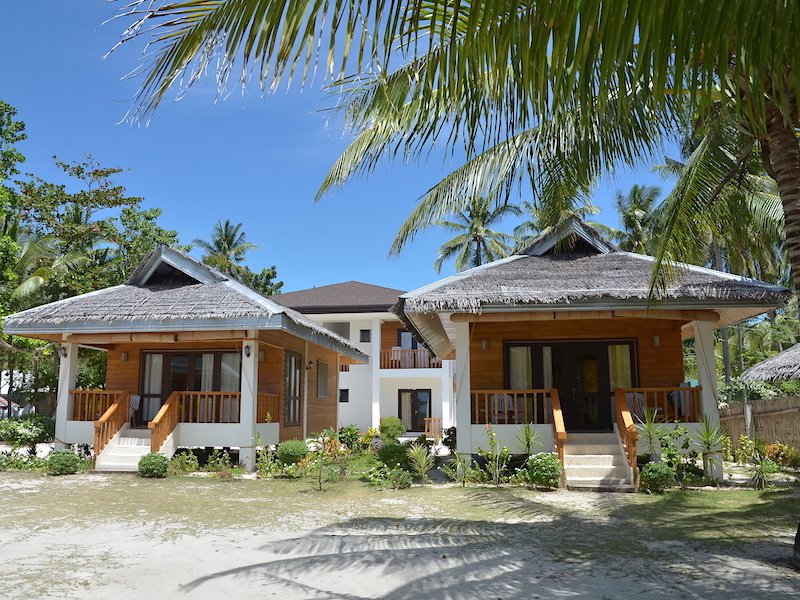 If you want to get the best views in the resort, go for the Executive Sea Room that's nearest to the beach. It has two balconies and also sits by the beach. This room features a pair of huge glass doors to let you appreciate the view from your bed.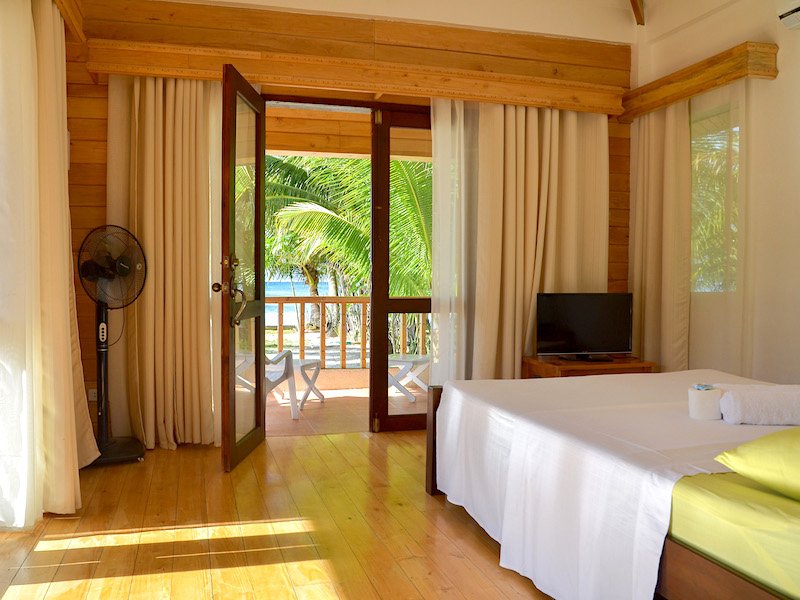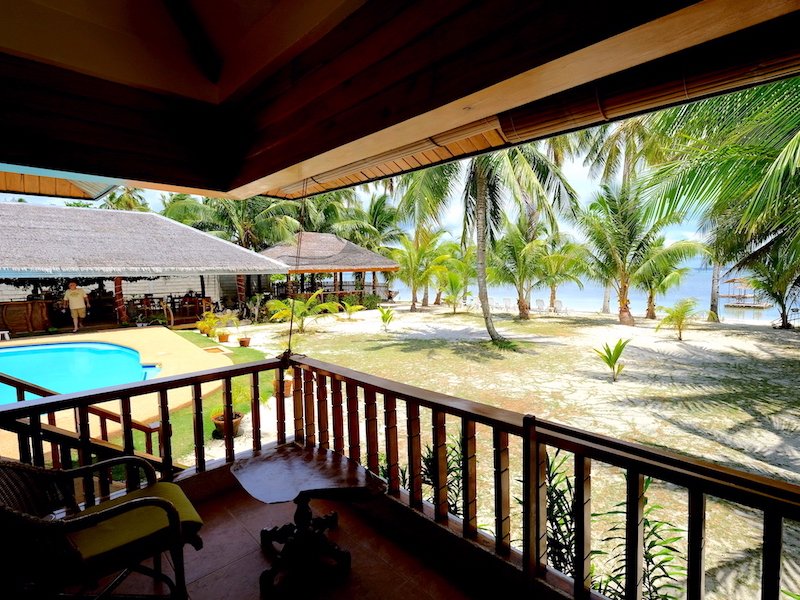 For groups, go for the Bunk Beds Room that has two large beds for four people. You can also add an extra mattress for one person for a fee, and the room also has a small balcony. It's the sulit accommodation for the barkada!
Rates start at Php 2,900 for a Standard Double Bed Room. For more information about all the rooms and rates, visit this page.
Amenities and activities
Staying at White Villas Resort is made better with their amenities and activities. Sharing your photos for the gram wouldn't be a problem with their free WiFi. If you don't want to swim in the sea yet, you can cool off at the swimming pool.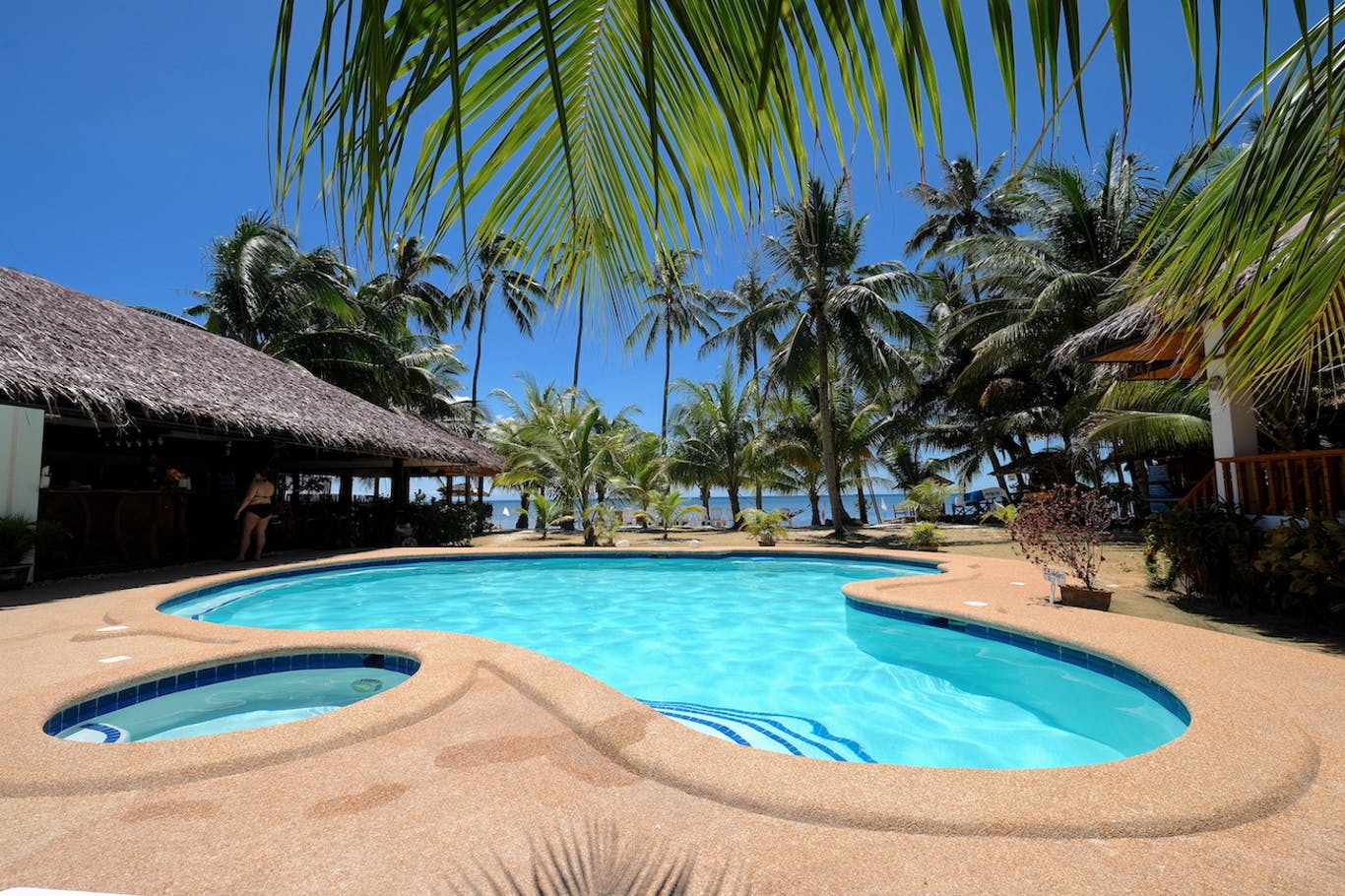 The fun also starts right at sundown as they set up a sunset bar – a feature you shouldn't miss.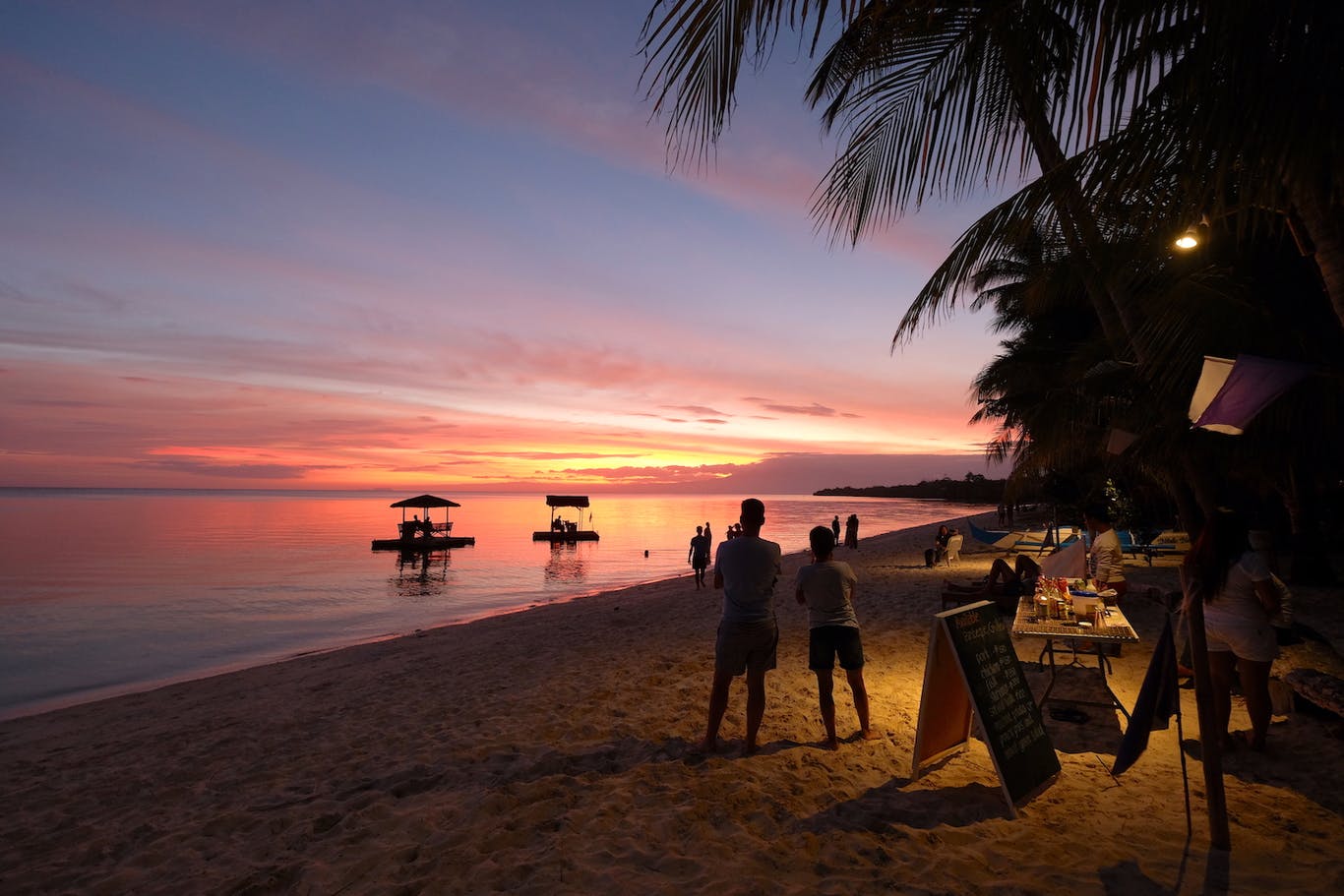 They pride themselves as a green resort and all the ingredients used in their restaurant are sourced from their organic farms. Siquijor's plastic ban is strictly followed and single-use plastics are not allowed in the resort.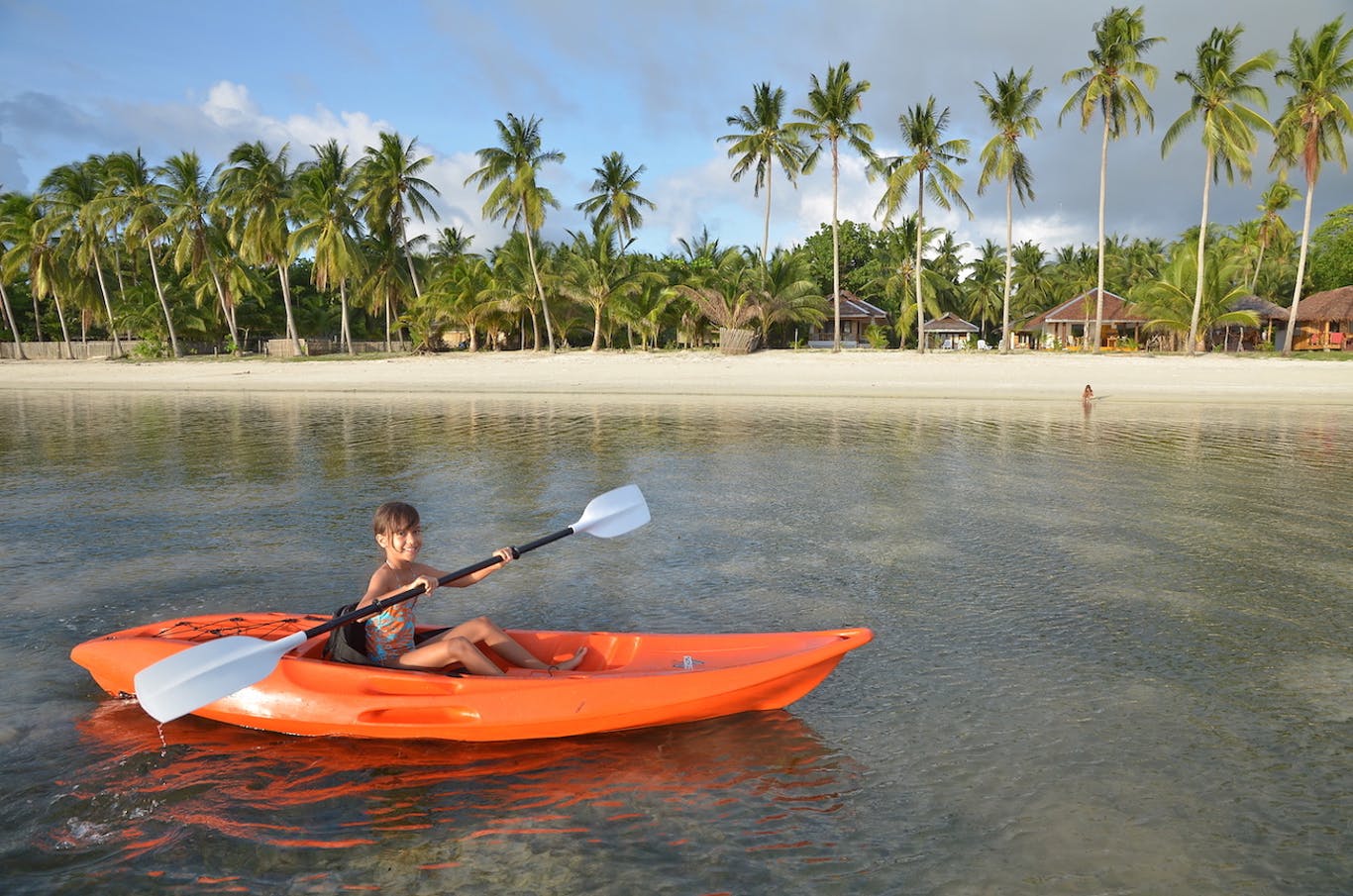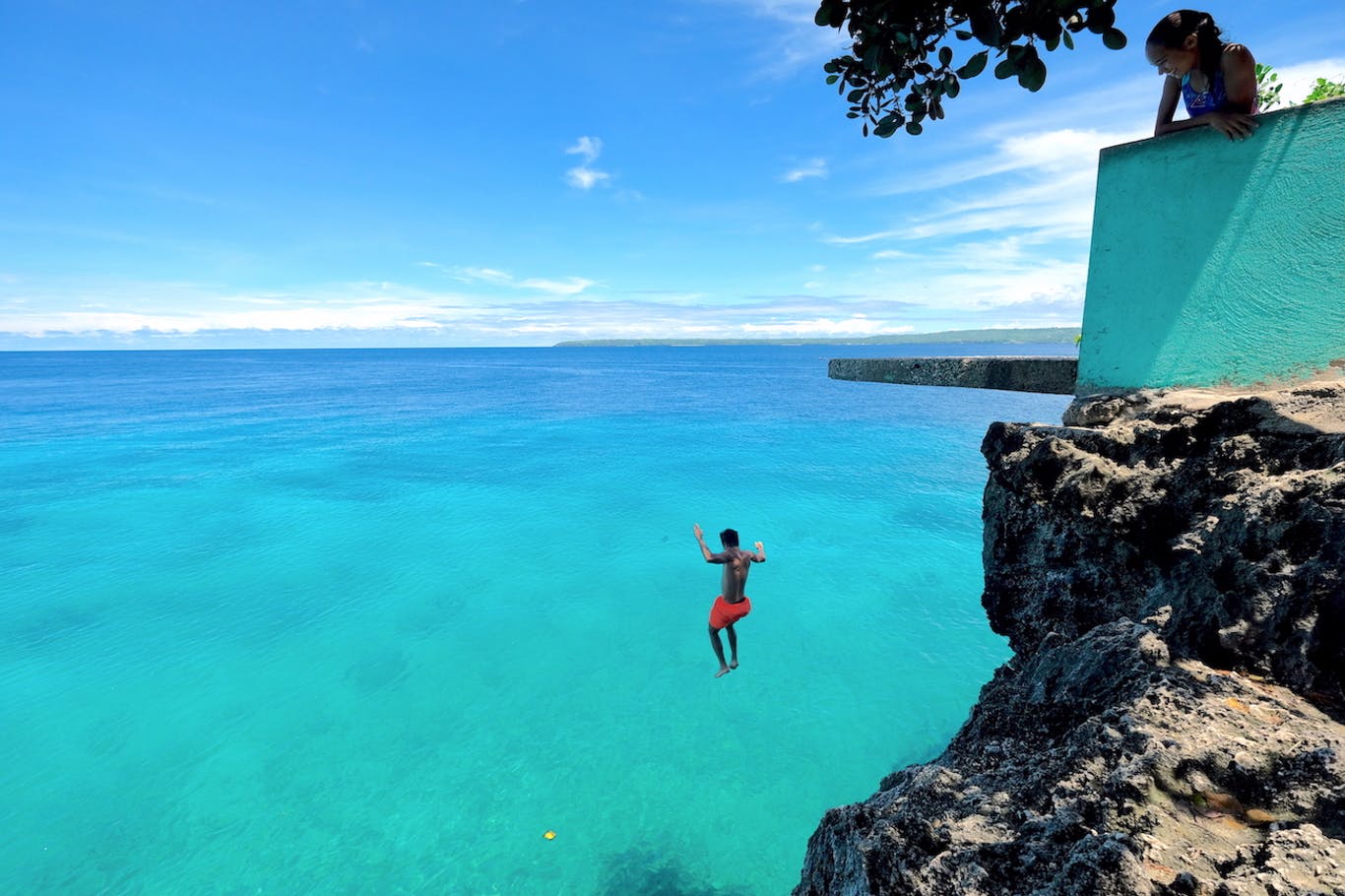 Kayaks are free to use and guests can also arrange island tours (from Php 1,250-2,500) by car or tricycle. Some activities include dolphin watching, visiting the Tulapos Marine Sanctuary, cliff jumping, and visiting faith healers, which the region is popular for. This is very convenient when arranging your itinerary! They also offer motorbike rental if you wish to see the island on your own.
How to get there
White Villas Resort offers free pick up services from Siquijor Port, Siquijor Airport, and discounted pick up from Larena port to the resort. For more information, visit this page.
White Villas Resort is located in San Juan, Siquijor. For more information, visit their official website.