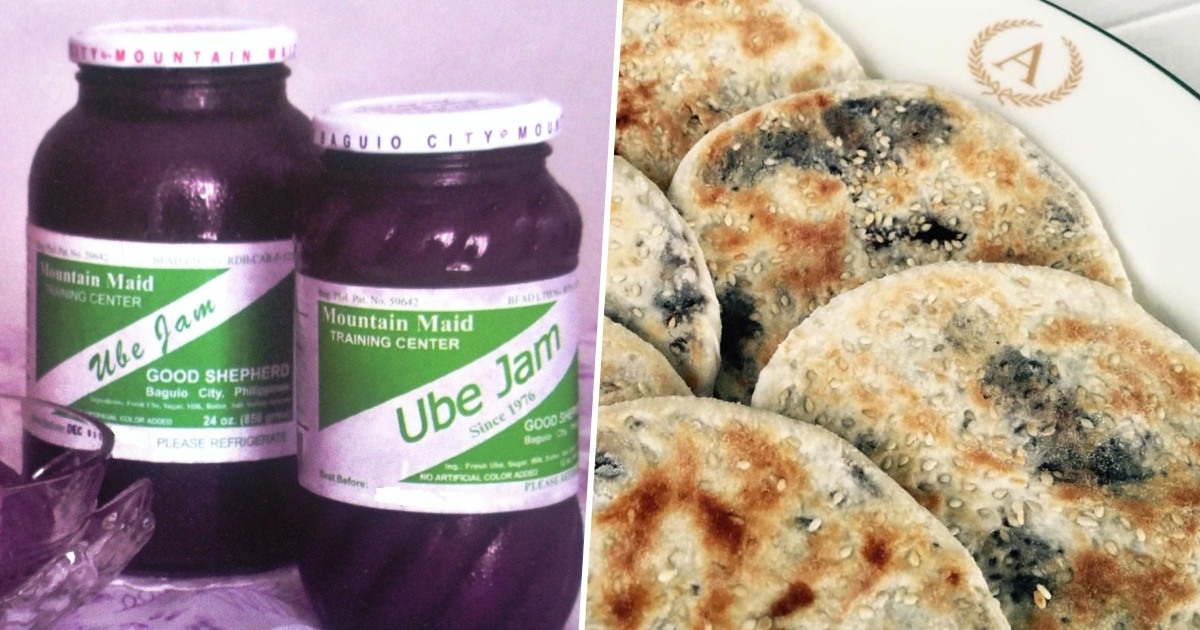 Relive Your Travel Memories with Provincial Pasalubong You Can Order Online
Satisfy your cravings without leaving home!
by Ina Louise Manto | September 30, 2020
Unpacking your luggage and organizing pasalubongs after a vacation seems like a distant memory now. Oh, the joy and excitement your friends and family feel whenever you give them your pasalubong, whether they're food, postcards, or keychains. If you've been missing your travels or you're craving for provincial delicacies, we got you covered. We've rounded up some stores that deliver treats across the Metro:
Vizco's Strawberry Shortcake
A trip to Baguio isn't complete without having a slice of Vizco's moist strawberry shortcake (or maybe more) along Session Road. Love, Strawberry is a Quezon City-based online store that began delivering freshly-picked strawberries to help farmers in the Cordillera regions. Now, they also deliver different pasalubong from the region, including Vizco's cakes.
Vizco's cakes are available for delivery every Wednesdays, Saturdays, and Sundays. To reserve a slot and see prices, visit their Facebook page.
Laguna's Original Buko Pie
Aside from being the home of Jose Rizal, scenic lakes and mountains, a booming local shoe scene, and different resorts for the summer, Laguna's treats are a must-try. Some include espasol, kesong puti, and everyone's favorite – buko pie. You can get a box of The Original Buko Pie fresh from Los Baños, Laguna via Pasig-based store, Hola Chubz.
Each fresh box costs Php 300, and they're delivered via Lalamove. For orders, visit their page.
Bacolod's Napoleones
Bacolod's famous for savory dishes like chicken inasal and batchoy but their desserts are a must-try too. Napoleones comprise layers of puff pastry with sweet and creamy custard in between that bursts in your mouth. It's made better with white sugar glaze on top! Roli's Napoleones is a beloved store from Bacolod and you can get a box of 10 for Php 360.
For orders, visit their page.
Good Shepherd Ube Jam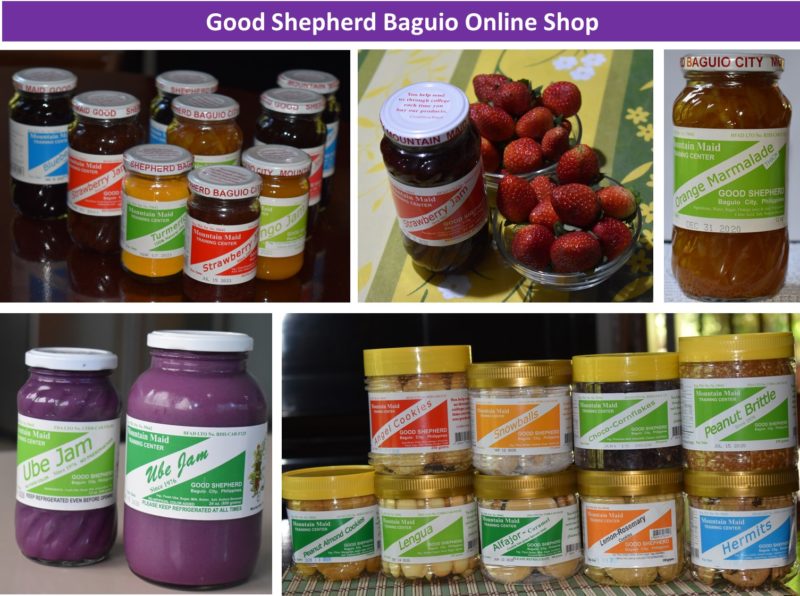 Did you know that Mountain Maid Training Center, the group behind Baguio's Good Shepherd products, has been providing treats and supporting education to Cordillera's youth since 1952? Since then, they've become a beloved pasalubong everyone needs to bring home when visiting the City of Pines, with ube jam and peanut brittle as favorites.
Your favorite Good Shepherd treats are delivered from Quezon City every Wednesday and Saturdays. For orders, fill out their online order form.
Durian Ice Cream
The Philippines is the home of many unique tropical fruits including durian, which grows prolifically in Davao. The fruit's custard-like meat is known for its smelly scent that usually makes tourists stay away from it. However, there are many ways to enjoy durian other than eating it fresh, like candy and ice cream. If you like durian, you can treat yourself with FIC's gourmet durian ice cream!
Prices start at Php 190 for 460mL. You can order them here.
Kapeng Barako
View this post on Instagram
Batangas is known for the rainy day favorites:  lomi and beef bulalo. But its kapeng barako would give you the same warmth and kick of energy. If you're looking to try local coffee beans, you shouldn't miss out on barako coffee. They're made from Libera coffee, which is a type of coffee that flourishes in Lipa, Batangas.
Café de Lipa's ground coffee starts at Php 190 for the Baraco Blend. You can order here.
Bicol's Sili Ice Cream
View this post on Instagram
Bicol is known for its spicy food – even to its desserts. When eating spicy food, ice cream is one of the first solutions to soothe your burning tongue. But what if your ice cream has chili in it? 1st Colonial is Bicol's famous restaurant known for sili ice cream and you can have it delivered to your home! It's also available in three levels if you're up for a challenge.
For orders, send them a message here.
Piaya
View this post on Instagram
Another Ilonggo treat, piaya is best enjoyed fresh and hot, with oozing muscovado filling with each bite. Tagaytay is open again but if you don't want to risk it, you can still have Antonio's fresh piaya delivered to you via Breakfast in Manila. They deliver the beloved restaurant's goodies daily, all the way from Tagaytay.
A dozen costs Php 200 and you can order them here.
What's your favorite provincial delicacy? Share with us below! 
READ MORE:
10 Affordable And Pasalubong-Perfect Korean Supermarket Hunts
8 Pasalubong-Perfect Treats From Taiwan
Foodie Guide: What and Where to Eat in Marinduque