Essential Apps to Have When You Travel to These Asian Countries
Don't leave home without it!
by Therese Aseoche | June 11, 2018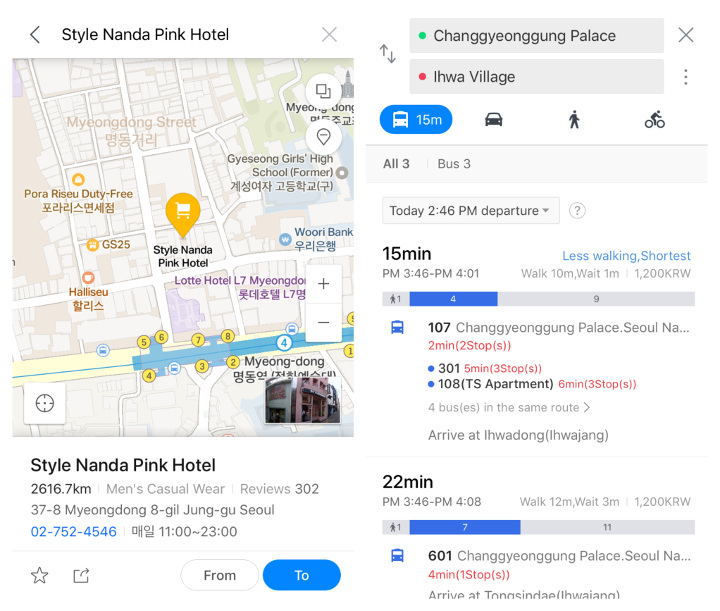 Naver Map – Getting around Korea will be a breeze with Naver Map, most especially when you'll be depending on buses and trains to go places. With its simple and easy-to-understand interface, you'll just have to input your starting and end point so you can find the best possible routes and means of going there. What's great about Naver Map too is that it already tells you which buses are arriving, how many stops and/or transfers there are, and the total transportation cost so you can plan and budget your day better!
KakaoTalk – If you have friends to meet or locals to contact in Korea, the best messaging app you can use is KakaoTalk. Through it, you can conveniently text and call others for free with WiFi connection, which you can find almost anywhere. Locals also use this for making mobile payments, so if you're there for a longer period of time, this will definitely be useful.
KakaoT – With the ease of commuting around the city through trains and buses, there isn't much need to book taxis unless it's during the late evenings, or when you need to arrive at a place in style. KakaoT is a convenient app to book a taxi for those moments.
TAIWAN