Feel on Top of the World at This Gorgeous Penthouse Airbnb in Baguio
Have a Baguio trip to remember
by Ina Louise Manto | June 30, 2021
Finally making your Baguio getaway happen? You don't always get the chance to drive up to the City of Pines, so when you do, you should make it count. Make new unforgettable memories with family or friends during your trip at this stunning penthouse that will give you the best views of the city:
The best city view of Baguio
While many would go for secluded cabins surrounded by pine trees as their accommodation when going to Baguio, there are still those who have a knack for a good city view. Especially when you'll enjoy an exclusive space as scenic as this. Designed with luxury and comfort in mind, this executive penthouse will give you a panoramic view of the city through its floor-to-ceiling glass windows.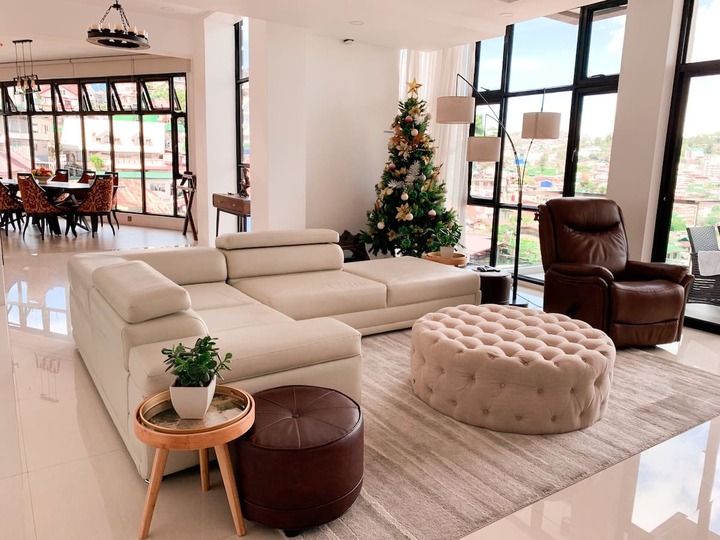 The three-bedroom penthouse is located on top of a boutique hotel. Pre-pandemic, other guests stayed on the first and second floors and also had access to the lobby, basement parking, and roof deck. But with the current health situation and protocols, only the VIP executive penthouse is open for operations.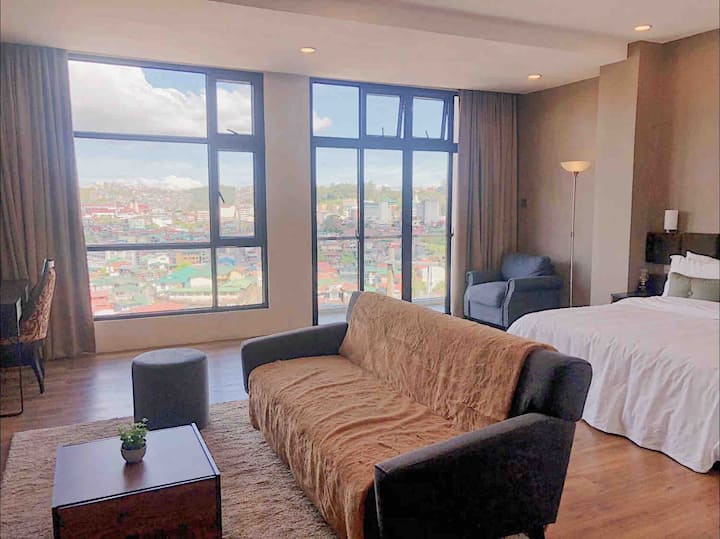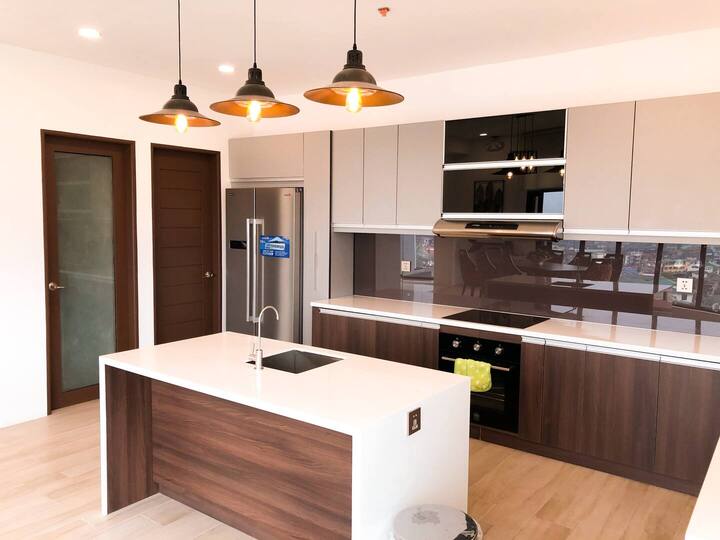 Up to 10 guests can be accommodated at the penthouse, and everyone would feel like royalty just from the house's living areas and amenities. Its chic and modern design gives it a more luxurious feel, as well as its entertainment features. It would really feel like you're staying at a hotel but better!
Amenities
The house is equipped with WiFi, four televisions, Nintendo Switch, and board games to keep everyone entertained during their stay. There's also a Bluetooth speaker in the living room; just imagine playing some jazz or your favorite songs while appreciating the view – so relaxing.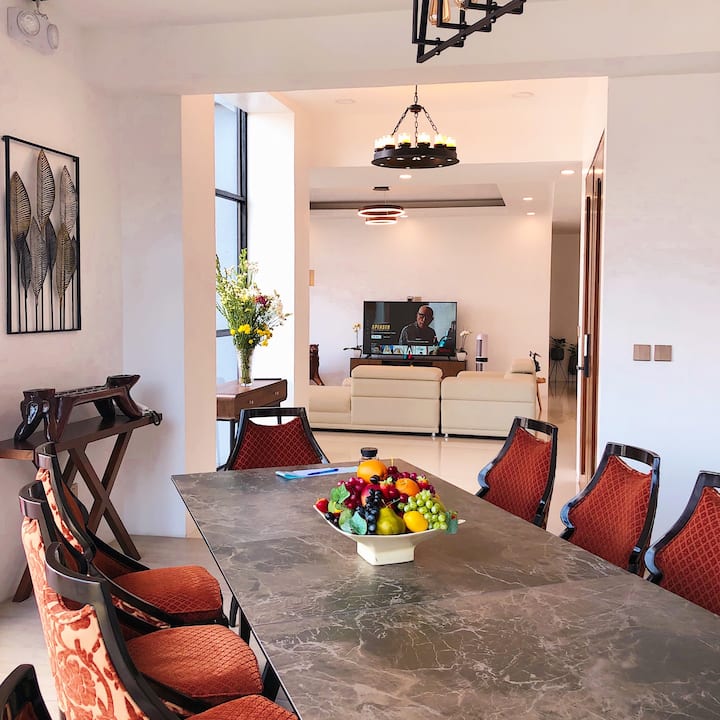 You can enjoy Baguio's cool weather on the outdoor balcony, where tables and chairs are set up — perfect for when you want to dine alfresco, especially at night.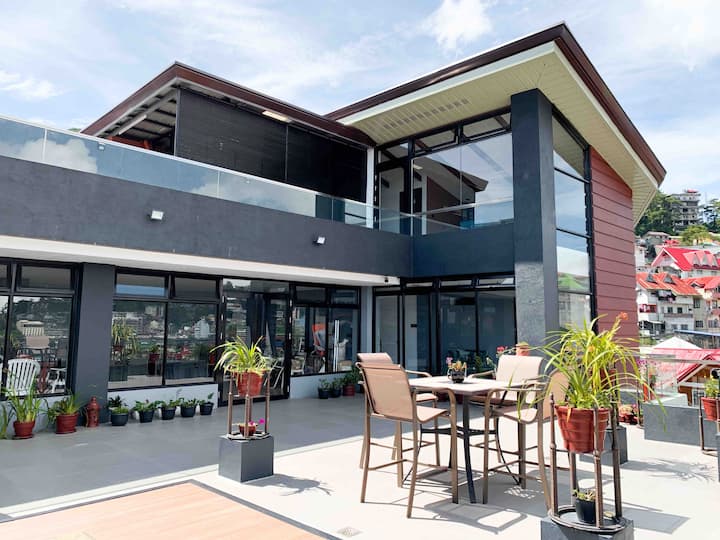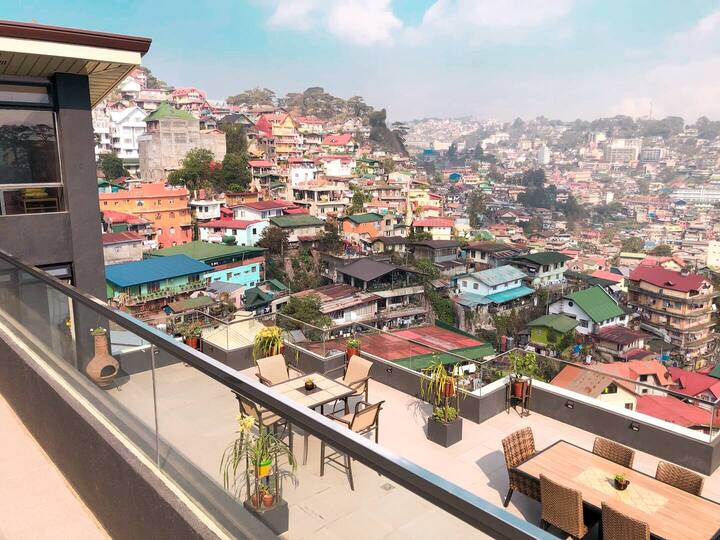 The location of the house isn't just scenic but also convenient. It's just five minutes away from Burnham Park and Hangar Market!
Rates at this exclusive penthouse start at P25,000 per night.
Book your stay here.
MORE:
Planning on Visiting Baguio This Coming Holiday? Here's Everything You Need to Know
9 of the Most Gorgeous Airbnbs in Baguio City to Cool Down In Style
Here Are 6 of Baguio's Most Insta-Worthy Cafes and Restaurants