Have the Best Cocktails by the Beach at this Hip Surf Resort in La Union
Wear your best beach outfits, you'd want to take lots of photos here.
by Ina Louise Manto | July 27, 2021
Finally making your beach plans into reality? Aside from getting a much-needed tan and riding the surftown's famous waves, a trip to La Union isn't complete without trying its many restaurants and bars. Still don't know where to go? Fatwave Surf Resort is a beloved spot in Elyu, and it could be your next favorite too.
Lounge in style at Fatwave Surf Resort
Nestled by the beach in La Union, Fatwave Surt Resort is among the establishments that had to halt operations due to the pandemic. Now that the surftown is open to tourists again, this hip resort shouldn't be missed on your next trip to Elyu. Lined with nipa beach umbrellas, fairy lights, and stylish seats, Fatwave Suf Resort would instantly make you feel like you're there to have a good time – and they deliver.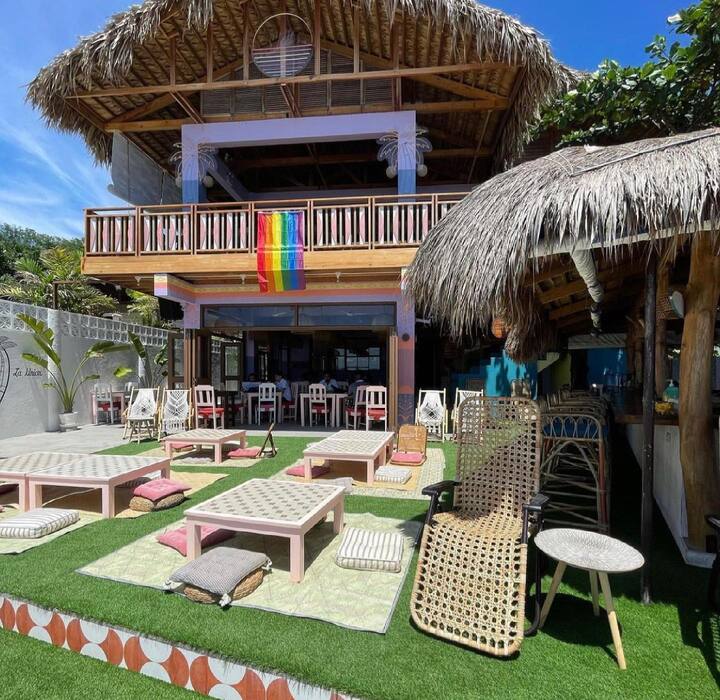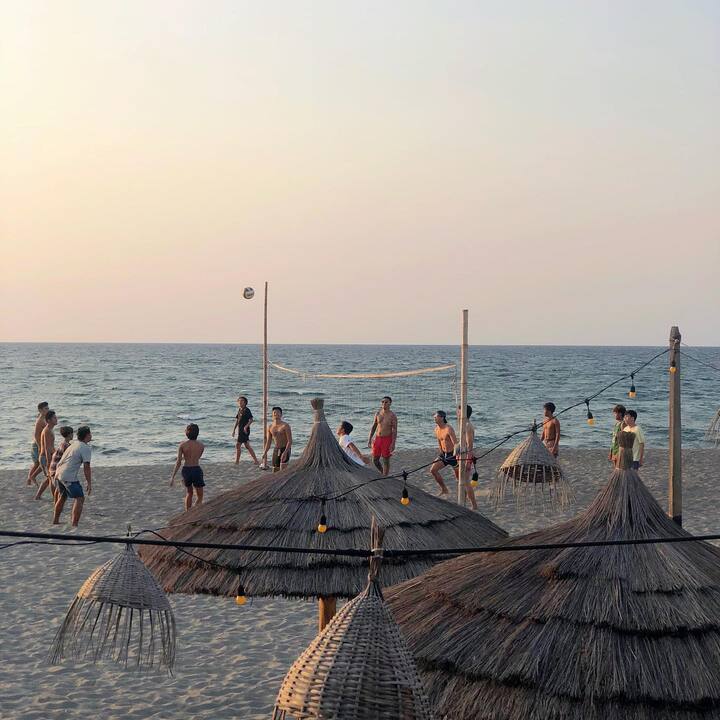 While the resort's accommodation is still under renovation, their Sunset Shack, a stylish beachfront restaurant, would let you have one of the best dining experiences in Elyu. You've probably seen your fave celebs and influencers visit this hip place! You have two dining options during your visit: you can soak in the sun in their outdoor lounge or chill and appreciate the panoramic sea view from the second-floor dining area.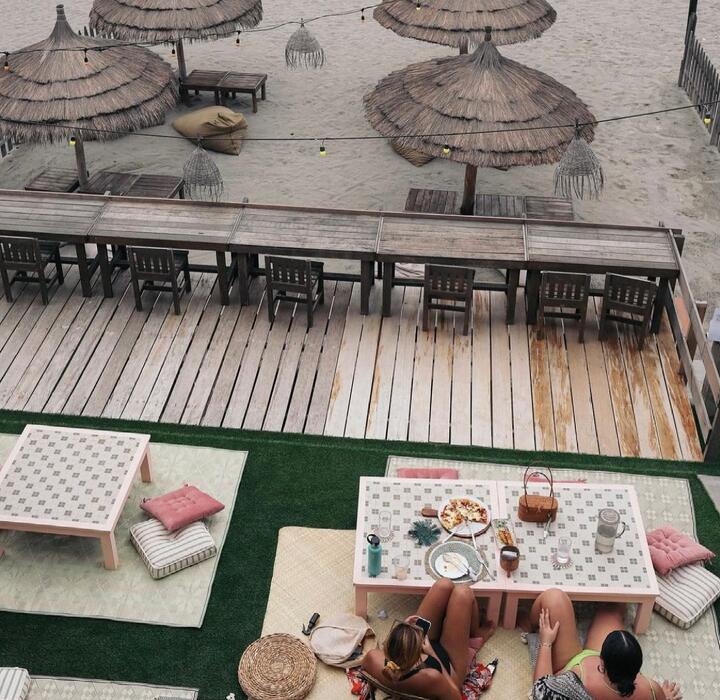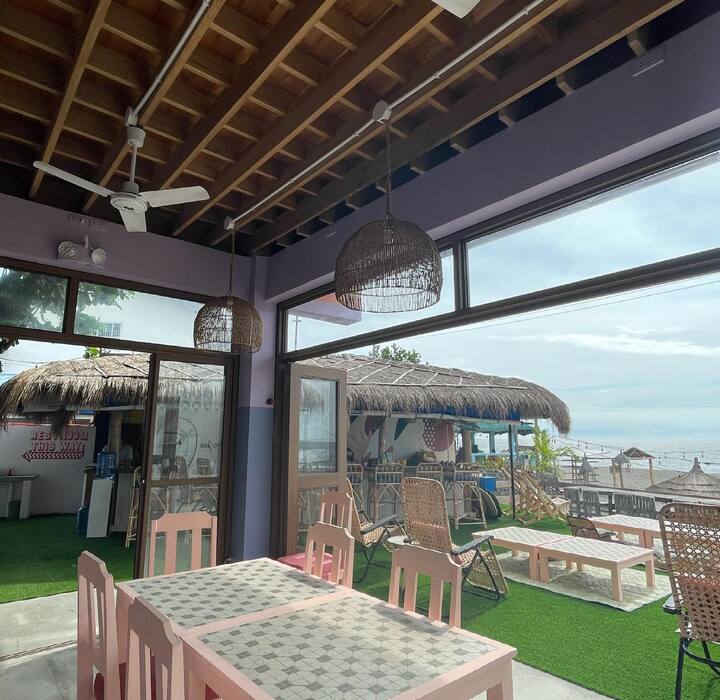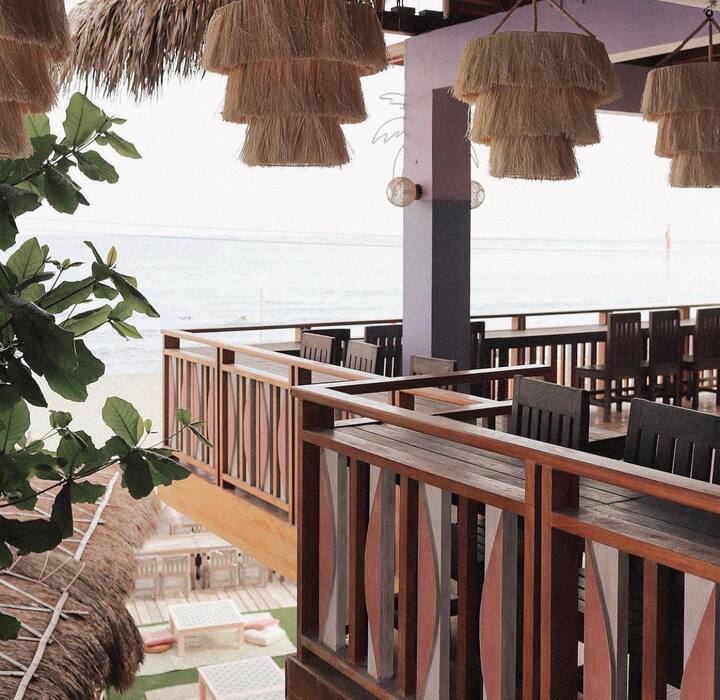 More fun begins at sundown, especially from Fridays to Sundays, with their live DJ set. It's the ideal place for enjoying a chill and relaxed ambiance, taking photos for the gram, meeting new friends, and making new fond memories with good company.
The Menu at Fatwave Sunset Shack
Whether you're dropping by to take a break from riding Elyu's waves or capping the day off with cocktails and a beautiful sunset, this hip restaurant isn't just a feast for the eyes but also for the tummy.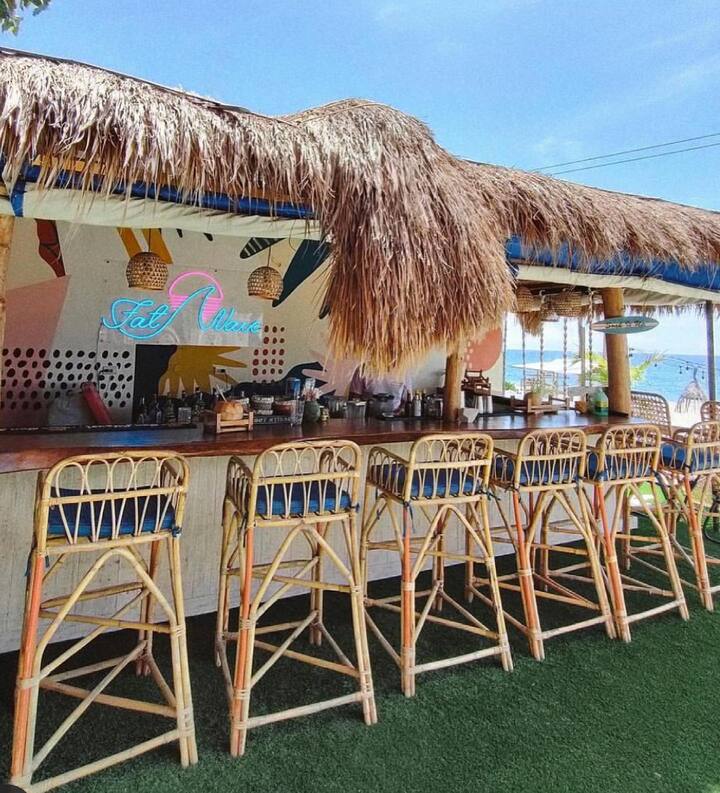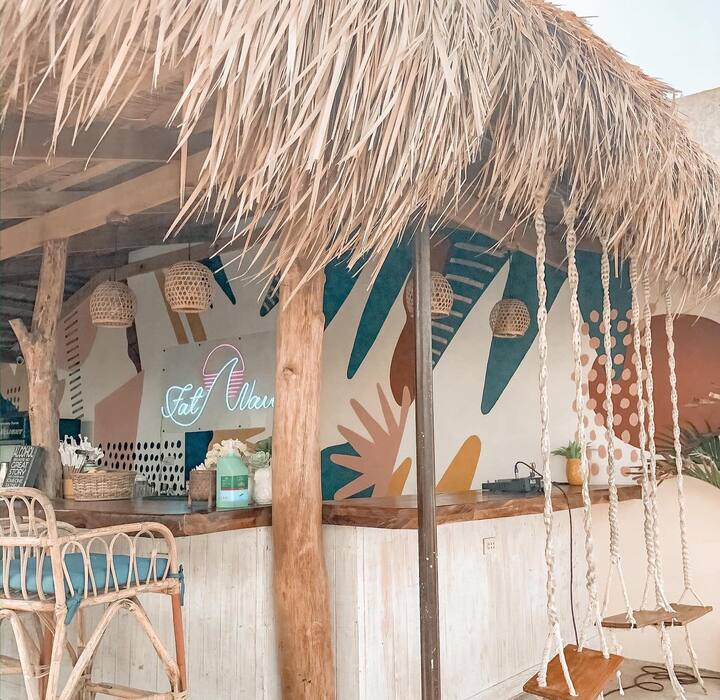 They have meals and snacks to fill you up after a tiring day of swimming and surfing like pizza, pasta, burgers, burrito bowls, and Pinoy dishes.
View this post on Instagram
Happy hour is from 2-8 PM where you can enjoy various alcoholic drinks: from beers and liquors to cocktails. Don't forget to try their signature cocktails starting at P120 for a Toasted Mallows Shot!
View this post on Instagram
View this post on Instagram
Fatwave Surf Resort is open daily from 8 AM to 10 PM.
Don't forget to stay safe and prepare important travel documents before your trip! For more information and inquiries, visit Fatwave Surf Resort's Facebook or Instagram.