LOOK: You Can Get Work Done at This Library in Makati for P300/Day
You can stay for up to seven hours.
by Ina Louise Manto | September 25, 2023
You probably already have a go-to cafe for when you need a change of scenery when working from home or studying, but we all know it can get quite distracting sometimes. Some find getting things done in silence more productive; fortunately, there's a library to visit right in the heart of Makati. For your next study session, head to Filipinas Heritage Library:
Filipinas Heritage Library
Nestled on the 6th floor of the Ayala Museum in Makati, Filipinas Heritage Library is a one-stop digital center in the country. It was established in 1996 and serves as the other half of the Ayala Foundation's Arts and Culture Division. At the library, you'll find collections of audiovisuals, books, albums, manuscripts, maps, microfiches, music scores, pamphlets, serials, and vertical files.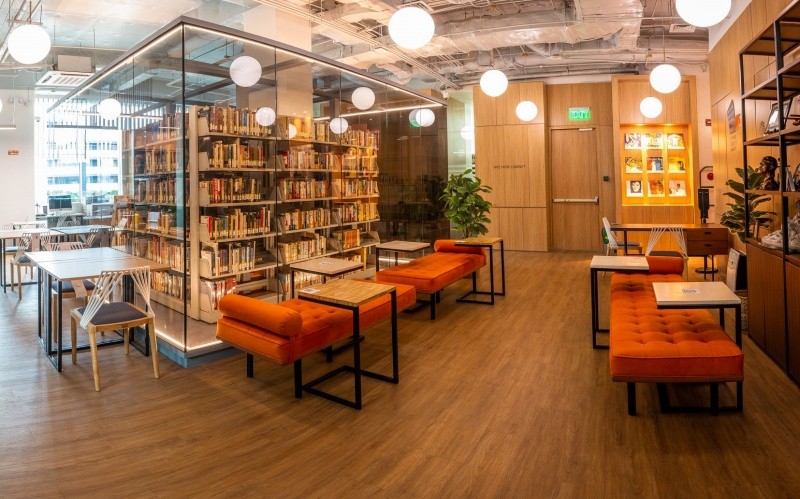 Aside from being a great resource center for research, the library is also open to individuals looking for a comfortable and quiet place to get work done. For a fee, students and workers can stay up to seven hours at the library and enjoy amenities such as library WiFi and charging of devices.
Guests can either get a Day Pass or a Library Research Pass, which grants the holder up to 30 library visits within a period of two months.
What are the rates?
Filipinas Heritage Library offers reduced rates until December 2023: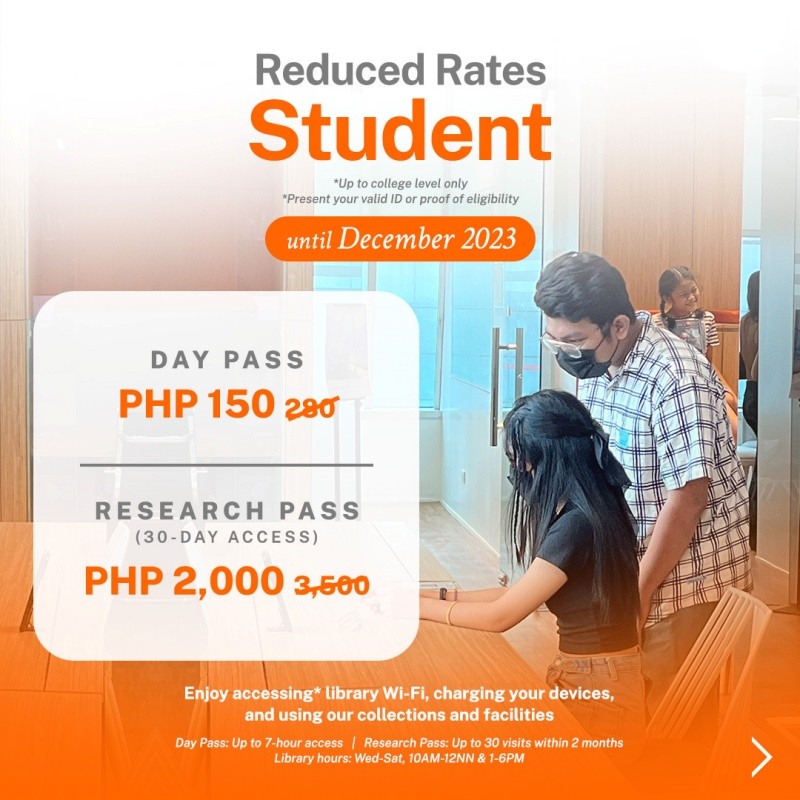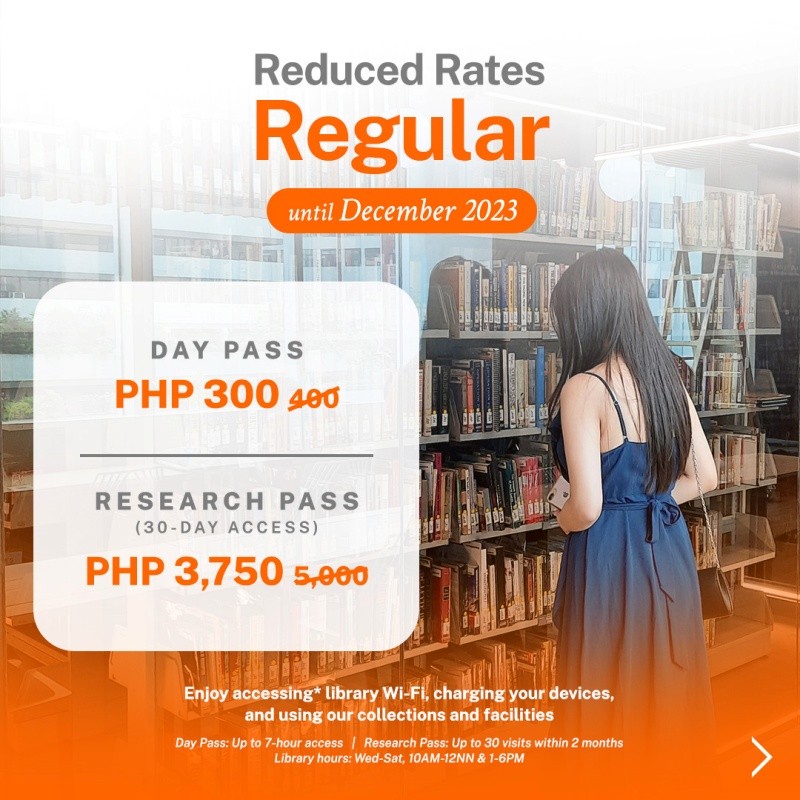 Senior/PWD Pass is at PHP 210 while Discounted Pass for Ayala Museum members, AGC employees, teachers, librarians, cultural workers, and graduate students is at PHP 240.
Things to remember
Don't forget to maintain proper library etiquette when you visit:
The management also encourages guests to book an appointment in advance to ensure guests get their preferred seat, have access to the books they requested, and receive assistance from staff.
Visit the booking page for more information.
Operating hours
Filipinas Heritage Library is open on Wednesdays to Saturdays, from 10 AM to 12 NN and 1 PM to 6 PM.
For inquiries and more information, visit Filipinas Heritage Library's official website or Facebook.
Coffee Whenever: Where to Find 24-Hour Cafes in and Near Metro Manila
Coffee Whenever: Where to Find 24-Hour Cafes in and Near Metro Manila
Ina Louise Manto | Jul 14, 2023
Looking for other places to explore? Join WindowSeat.ph's official Facebook community What's Your Trip PH for more recos!