LOOK: This Dreamy Glass Library in Rizal Will Motivate You to ~Get Things Done~
A new co-working space near the metro.
by Ina Louise Manto | March 01, 2022
With nearly two years of working or studying from home, it's totally normal to get tired of your usual workplace, no matter how many times you try to revamp it. With alert levels easing to Level 1 from March 1 to 15, you might want to have a little change of scenery and try working at a different location. Tucked in Binangonan, Rizal, the Arthouse Library might be your next favorite co-working space near the metro:
The Arthouse Library at Trabi Café
If you've been exploring alfresco restaurants near the metro for some time, you've probably seen the dreamy outdoor restaurant in Binangonan, Rizal, Hiraya Restaurant. Lined with crawling vines and dreamy fairy lights, it's an alfresco restaurant that's perfect for couples, friends, and families looking into enjoying a hearty Pinoy menu in a garden setting.
View this post on Instagram
Also located within Hiraya Restaurant is Trabi Café, which is perfect for some after-meal dessert. They serve both coffee and non-coffee drinks best paired with pastry and cakes. If you don't feel like dining alfresco in the garden, you can go for their art gallery that also doubles as a co-working space. Featuring glass windows, various paintings, and a collection of books, this art gallery has become another snap-worthy location at Hiraya.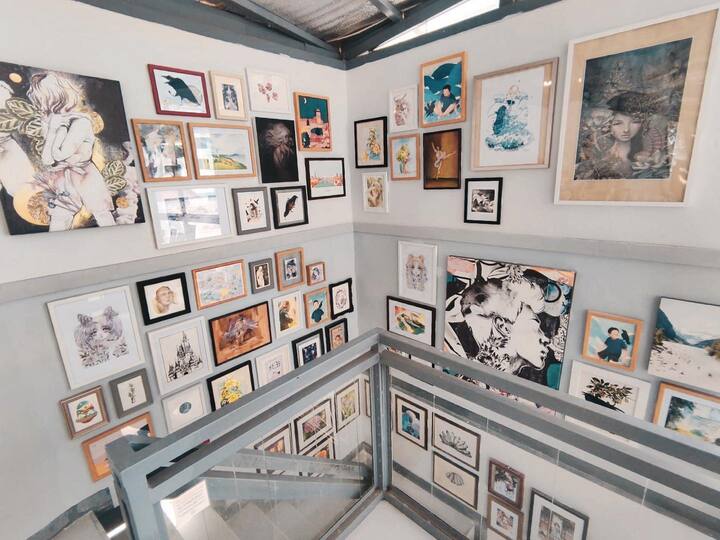 A new addition has been added to the picturesque restaurant and café: the Arthouse Library at Trabi Café, which features a more intimate setting than the art gallery. It's a separate location from the café, but also features the same glass windows and door, making the tiny space look brighter and more relaxing. With an environment surrounded by greenery and bright interiors paired with a favorite drink from Trabi, who wouldn't be motivated to get things done?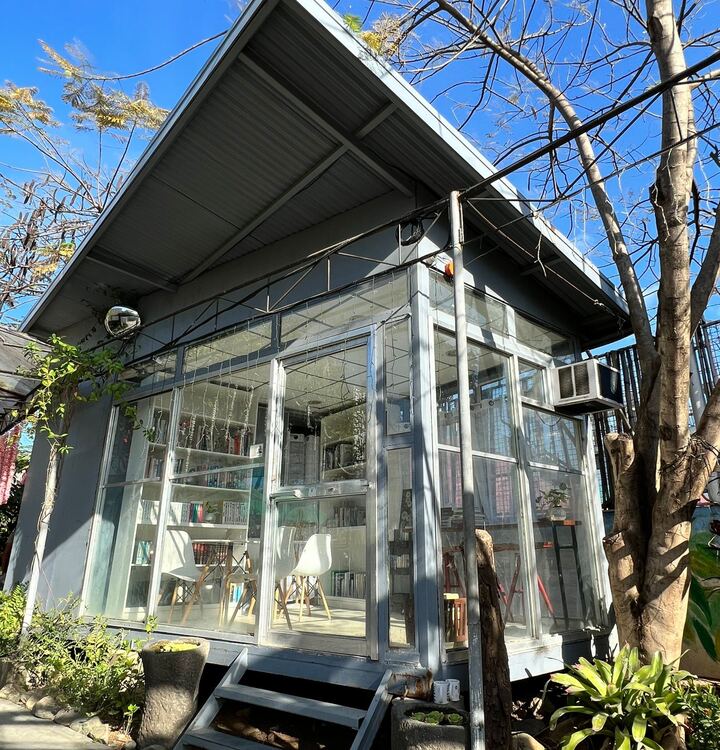 Geared towards workers and students looking for a new working space, the Arthouse Library houses over 500 books, magazines, and references about art, medicine, design, law, business, management, and more.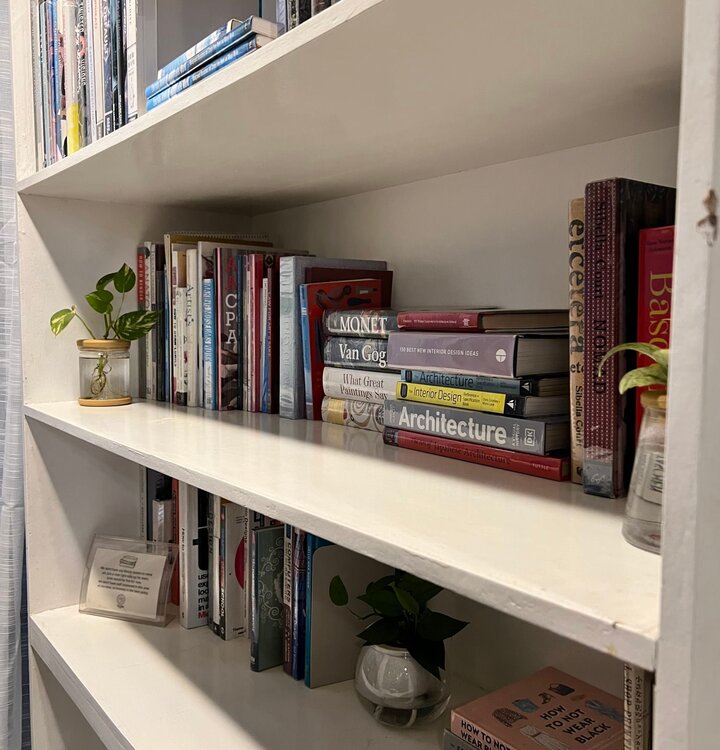 Wooden chairs and tables are already set up at the library, so if you're looking for a new lowkey spot for focusing on work, the library would be worth visiting. They also have wooden book/tablet stands – no need to bring your own! The library is open on Mondays to Thursdays, from 12:00 PM to 8:00 PM. To use the library, all you have to do is have a single receipt purchase of PHP 250 at the Arthouse.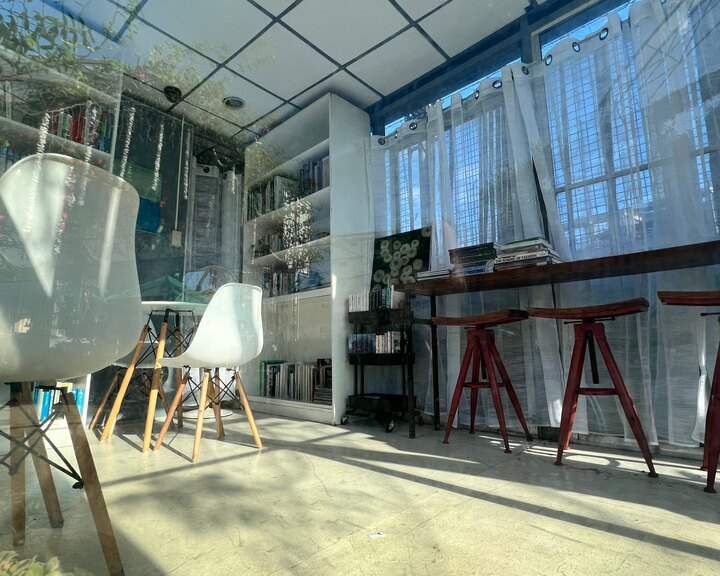 Seating capacity is currently limited due to health and safety protocols, so it's better to book a reservation via Facebook or Instagram. Printing and scanning services will be available soon, according to the Arthouse Library page.
How to get there
The Arthouse at Trabi Café is located inside Hiraya Restaurant at 0905 Tambayan Road, Sitio Hangganan, Pag-asa, Binangonan, Rizal 1940. To get there, just pin "Trabi Café" or "Hiraya Restaurant" on Waze or Google Maps.
Hiraya Restaurant and Cafe in Rizal is Set in a Refreshing, Charming Backyard That Becomes Beautifully Lit Up at Night
Hiraya Restaurant and Cafe in Rizal is Set in a Refreshing, Charming Backyard That Becomes Beautifully Lit Up at Night
Meryl Medel | Apr 12, 2021
For reservations and more information, visit The Arthouse at Trabi Café on Facebook or Instagram.