Of Michelin Stars and Hawkers: A Foodie's Guide to Singapore
The best of Singapore finds.
by Therese Aseoche | April 25, 2017
[row] [whole buffer="0″]
Singaporean cuisine is reflective of its history. It's a mixture of all its cultural influences, from the Malays to the Indians, to the Europeans.
Such is what makes Singapore a hot spot for foodies. In every corner you turn, there will always be something different for you to try. Be it hawker centers or hip neighborhoods, Singapore's culinary sphere will satisfy every palate and craving — as long as you know where to look.
Here are just a few gems you can head to for a unique gastronomic experience within the Lion City, ranging from the oft-undiscovered to the widely celebrated.
[/whole] [/row] [row] [whole buffer="0″]
World Gourmet Summit
Singapore consistently benchmarks itself as a center for excellent food and hospitality through its annual epicurean festival that recognizes chefs, restaurateurs and other key people who not only set but raise the bar of the food industry.
Since its first launch in 1997, foodies from all over the world flock to Singapore to experience this prominent festival and take part in its events, from its Awards of Excellence ceremony to special themed dinners in chosen restaurants. It's an affair any discerning individual with a hunger for international gourmet cuisine has to try at least once!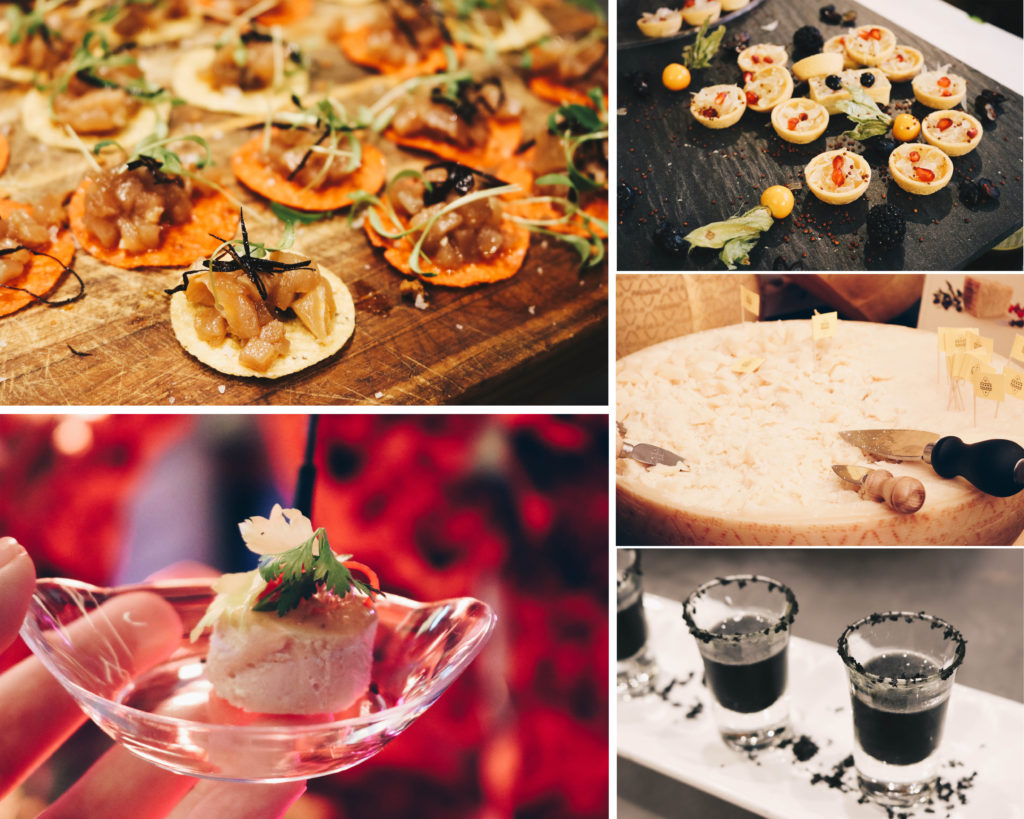 Pictured above are just a few drool worthy highlights from the World Gourmet Summit 2017 Opening Ceremony.
Tiong Bahru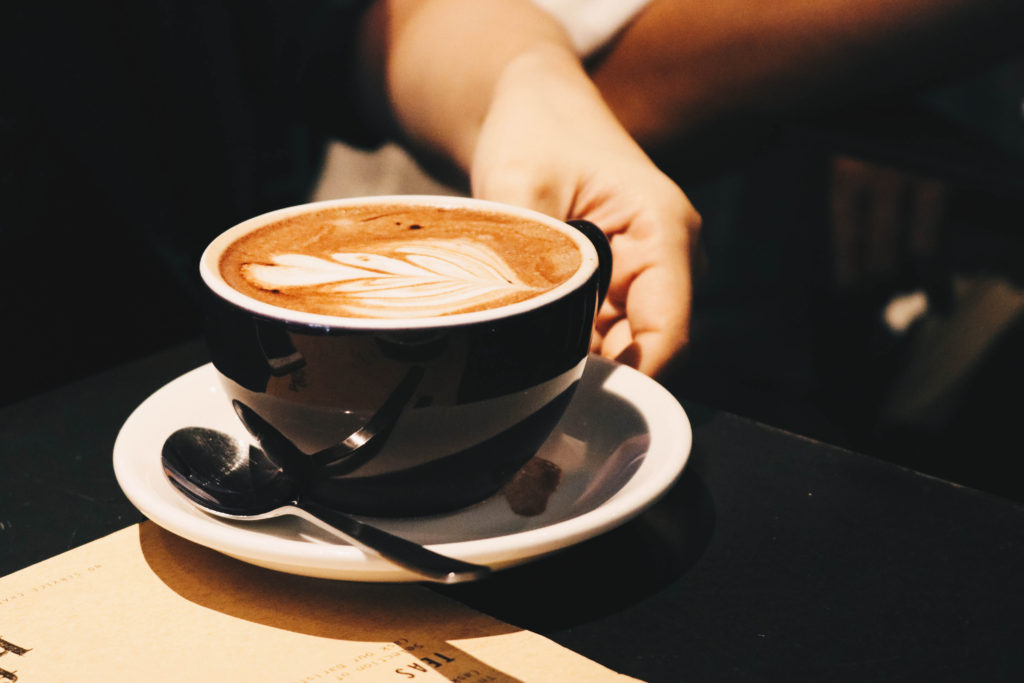 This hip and artsy neighborhood is home to various artisanal cafés to either spend the morning or laze the day away in. Each one offers a unique menu and vibe. One of the must-visits is Forty Hands, one of the very first ones to introduce Singapore to third wave coffee.
It was also the café which breathed life into the once sleepy streets of Tiong Bahru and sparked the influx of coffee and dessert shops just like it. Try its curious sandwiches like Pork Katsu or 40 Hands Cubanos, and its Instagram-worthy Cold Brew.
Candlenut
Tucked away in the posh community of Dempsey Hill is COMO Dempsey, a food and lifestyle complex, which houses the popular local restaurant Candlenut. It's the world's first and only Michelin-awarded Peranakan restaurant which serves traditional Peranakan dishes elevated to gourmet cuisine.
Sample some of chef-owner Malcolm Lee's specialties — Kueh Pie Tee with crab meat, curry and laksa leaf; and Buah Keluak (black nut; Chef Lee's favorite ingredient) of Braised Local Chicken on Peranakan Signature Black Nut Sambal.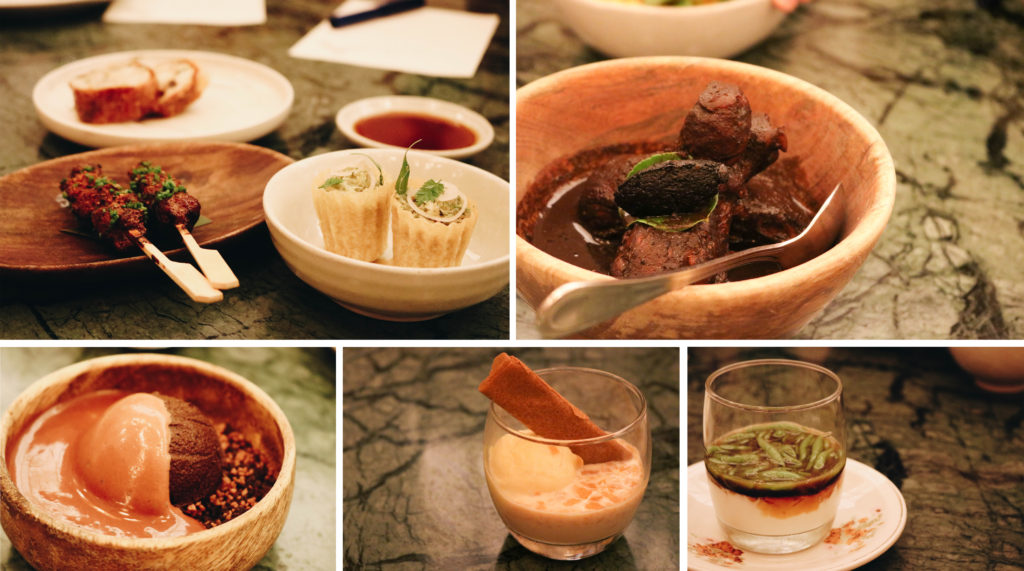 Save room for Candlenut's delicious desserts too, including Buah Keluak ice cream, Chendol Cream with Pandan jelly and Gula Melaka, and Durian "Soup!"
Hill Street Tai Hwa Pork Noodle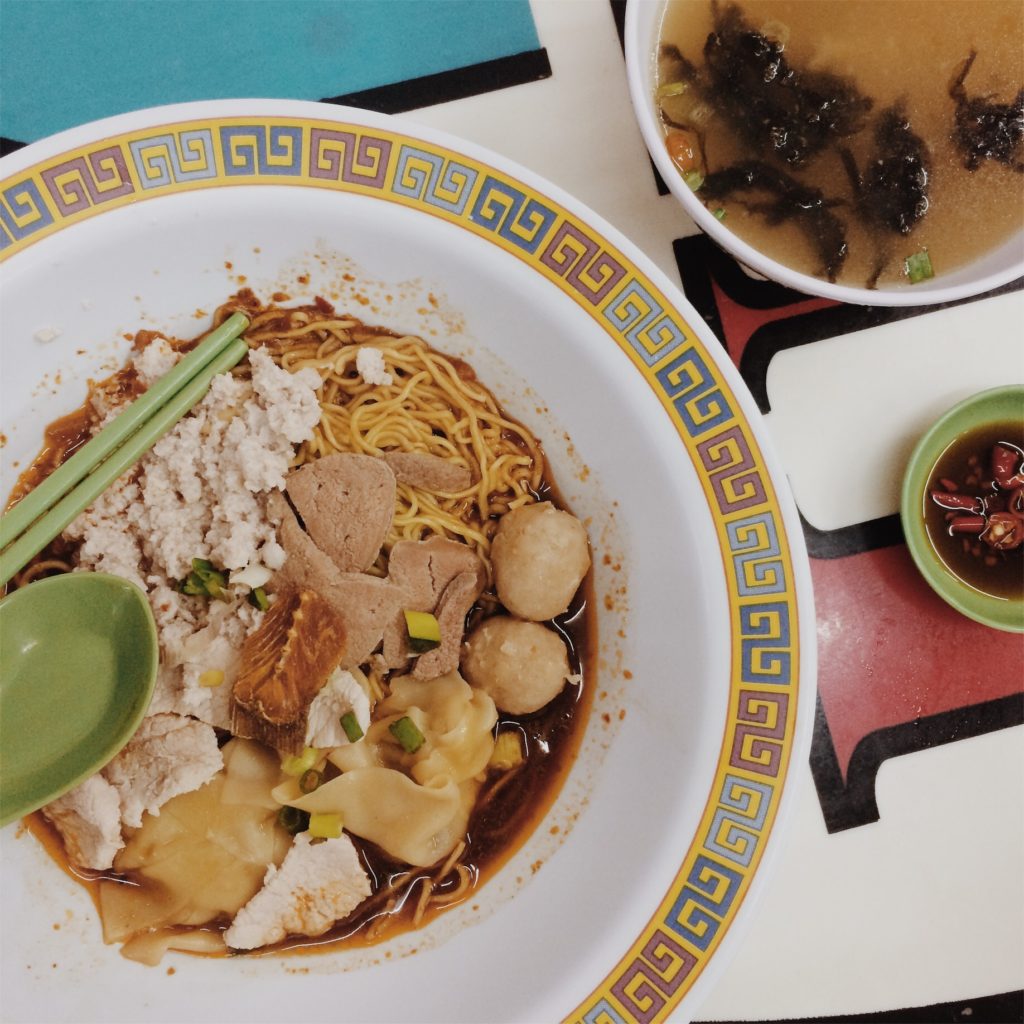 Visiting one of the world's cheapest Michelin-starred food stalls is something worth checking off your bucket list. Hill Street Tai Hwa Pork Noodle, owned by Tang Chay Seng, is no stranger to long lines of locals and tourists hoping to get their hands on the Bak Chor Mee — minced pork noodles — priced at only SGD 5 per bowl.
Mr. Seng's version of the soupy dish is well-loved for its sour and spicy flavor and its fresh ingredients that will delight even those who aren't fans of noodles (such as myself).
Otah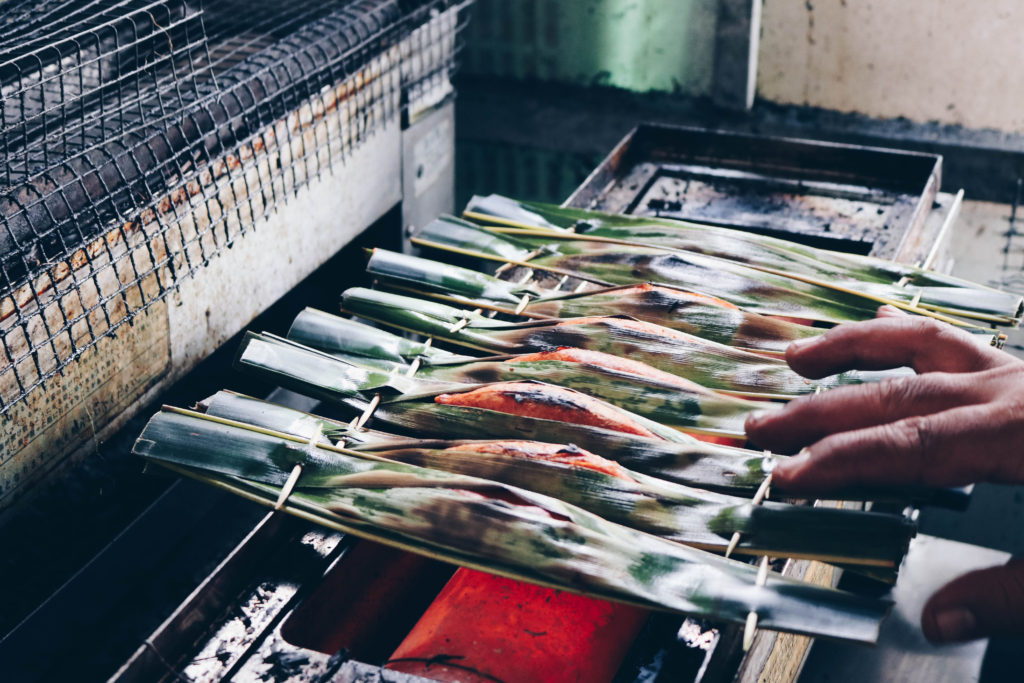 Better add this Peranakan delicacy to your list of must-eat snacks in Singapore! It's not known to most tourists, but, once had, becomes unforgettable and even addictive. It's made from fish paste mixed with tapioca starch and spices and smoked in banana leaf, and can be found almost anywhere.
[/whole] [/row]