Of Michelin Stars and Hawkers: A Foodie's Guide to Singapore
The best of Singapore finds.
by Therese Aseoche | April 25, 2017
[row] [whole buffer=0] [hide_this_text type="subheading"]Of Michelin Stars and Hawkers: A Foodie's Guide to Singapore[/hide_this_text]
Hawker Food at Geylang Serai
Geylang Serai is one of the biggest and busiest wet markets and food centers in Singapore. Its numerous food stalls serve affordable, authentic and well-loved Malay food like nasi goreng, roti, and rojak to name a few. With the variety of dishes you can try in Geylang Serai, it's a place left to be discovered and experienced first-hand.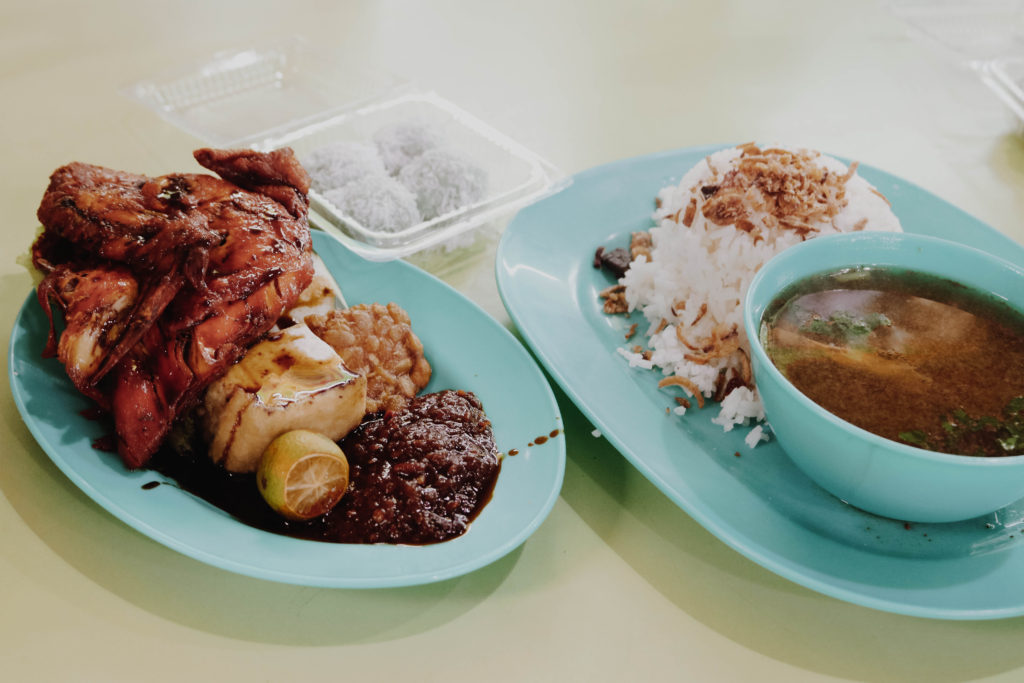 A lunch spread to satisfy your cravings for authentic Malay, Indian and Peranakan cuisine.
Fratelli
Looking for a luxurious dinner for that special date or meeting? This Italian restaurant in Resorts World Sentosa is worth a trip down south. Helmed by Michelin-starred chefs and brothers, Enrico and Roberto Cerea, Fratelli is the closest to authentic Italian dining you can get in the Lion City.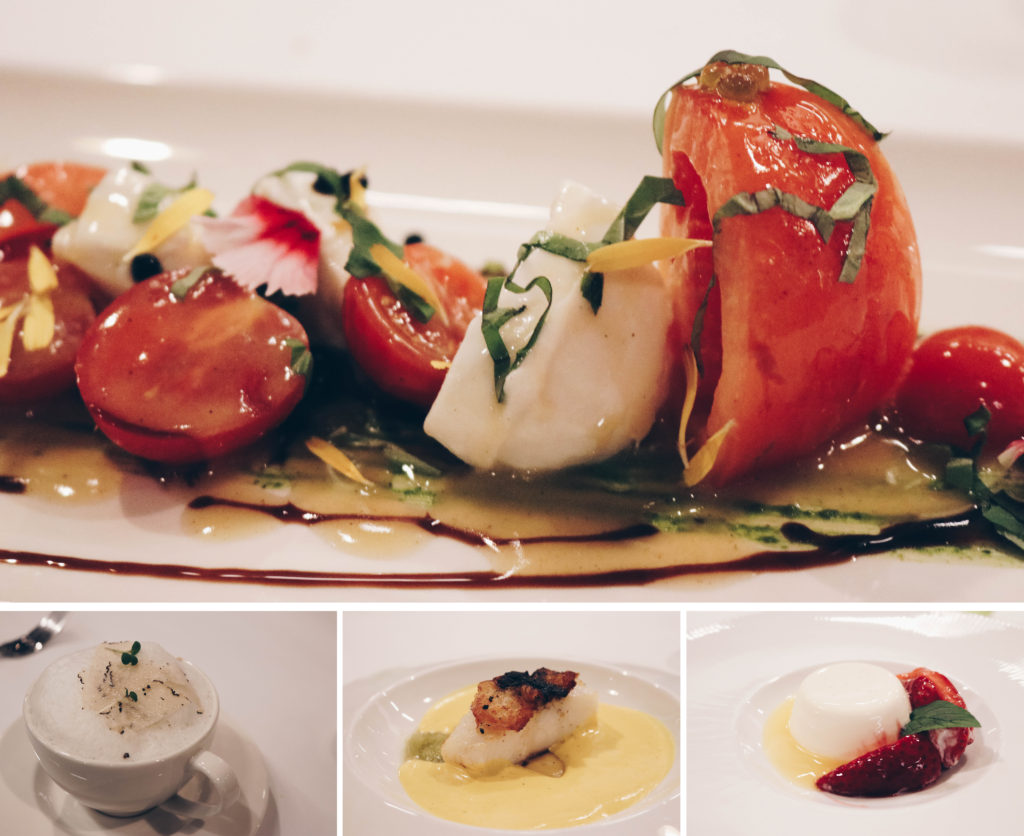 A set Italian dinner of Insalata Caprese, Porcini Mushroom Soup, Cod Fish Fillet, and Panna Cotta.
Patara Fine Thai
Located within Tanglin Mall, Patara Fine Thai exudes elegance with its cozy interior and world-class Thai dishes. Despite being a fine dining restaurant, it keeps its meals simple to stay true to the heart and soul of Thai cuisine.

Must tries are definitely the Goong Sarong (golden-fried prawns), Grilled Lamb Rack, and Coconut Sticky Rice for dessert.
28 Hong Kong Street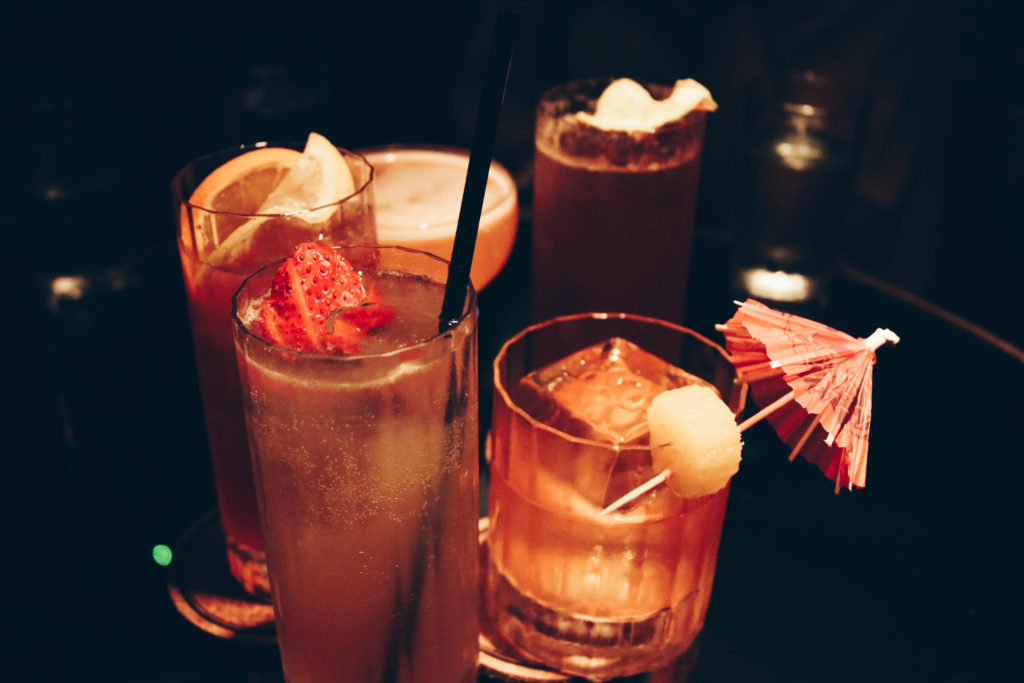 After a whole day of exploring Singapore's greatest eats, don't miss out on Singapore's nightlife! There are plenty of bars and pubs around the city that are worth a visit, but 28 Hong Kong Street should be part of your list of bars to seek out. Not only is it one of the world's best, but it's also where you'll meet its Filipino born and raised bartender Yoma Rivera. If you happen to pass by on a not-so busy night, you could easily indulge in a conversation with him by the bar while sipping on his cocktail creations.
Singapore definitely proves year by year to be a thrilling culinary destination. It's that one-of-a-kind vacation that will not only enrich you culturally and historically but will also delight your stomach (while also being relatively affordable)!
Read more about Singapore here:
8 Ways to Make the Most Out of Your Singapore Trip
City Guide: Singapore for the Budget Explorer
Singapore's Best Pubs and Bars
Places You Didn't Know Are Easily Reached From Singapore
Obscure Guides: Singapore
Did this article inspire your itinerary for your next visit to Singapore? Tell us all about it below!
Special thanks to Singapore Tourism Board. To learn more, visit stb.gov.sg.
All photos courtesy of Therese Aseoche
[/whole] [/row]