Go on a Spiritual Journey to 'a Heaven on Earth' in Iloilo
Oooh, heaven is a place on earth!
by Kara Santos | April 16, 2019
Have you ever wanted to get a "taste of heaven" or a "glimpse of the eternal" right here on earth?
In San Joaquin, the southernmost town of the province of Iloilo, you can find a unique destination for their spiritual journeys anytime of the year, not just during the Lenten Season.
Garin Farm is an inland resort that combines agriculture, leisure and pilgrimage to create a tourist destination that will appeal to modern-day travelers.
Within this space, visitors can find a functional farm that showcases agricultural practices and houses various livestock and crops. They sell agricultural products on site and serve them in their in-house restaurant.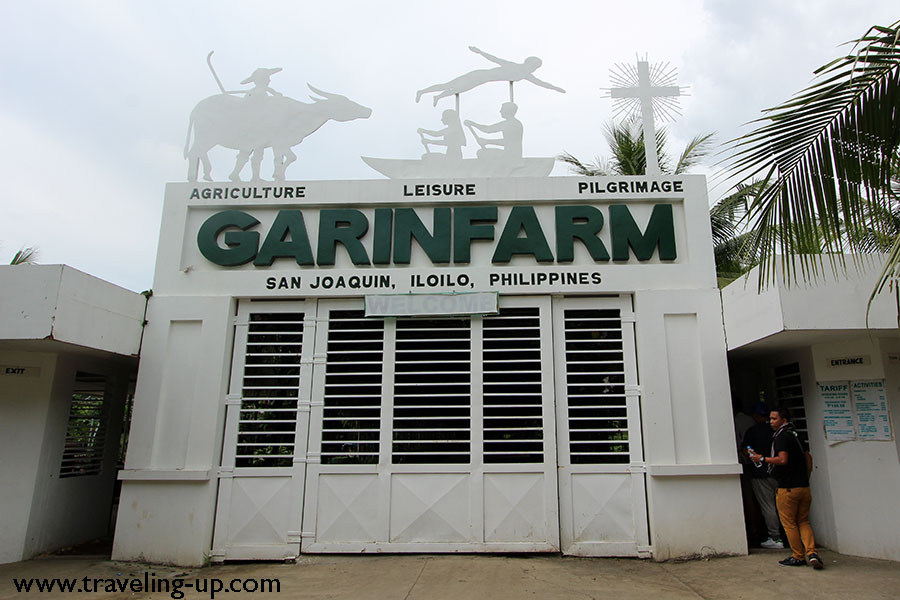 Aside from its agricultural features, Garin Farm also has other recreational facilities like a swimming pool and activities such as a zip line, horseback riding, goat cart rides, scooters and all-terrain vehicles, kayaks, pedal boats and waterbikes, for added attractions especially for families traveling with kids.
But the main highlight is Pilgrimage Hill and its stunning all-white shrine that replicates "heaven on Earth". Visitors have to climb 456 steps up towards a cross which symbolizes the "journey from creation to ascension." Pilgrims pass nine major biblical scenes including the Nativity or the Birth of Jesus, Baptism of Christ, the Last Supper and the Agony in the Garden, among others.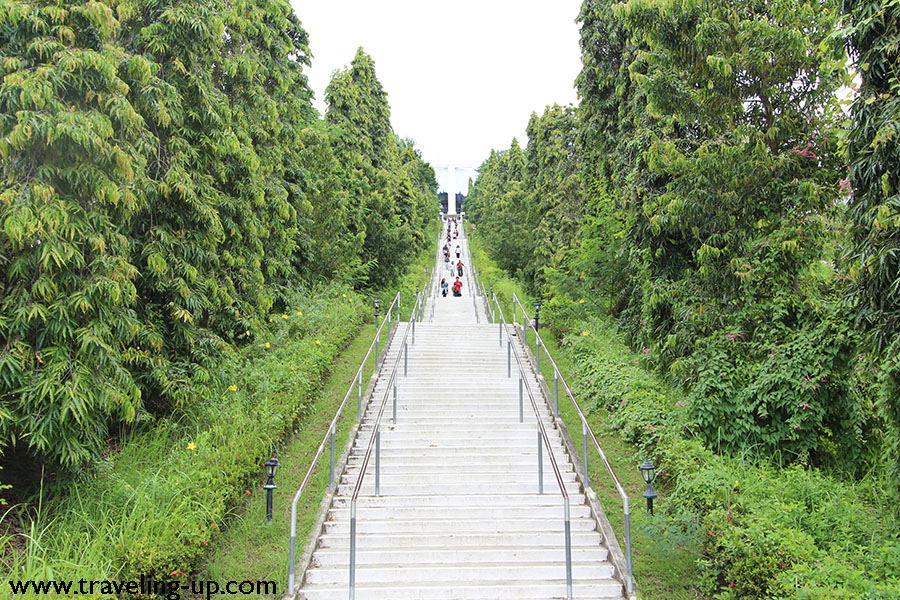 At the top of the steps after passing through a dark tunnel, you'll emerge at an all-white area full of statues of angels and a large cross among the clouds that envision what heaven is supposed to look like.
I recommend you wear sunglasses specially if you visit during noon because the broad daylight can be blindingly harsh on the eyes at first glance.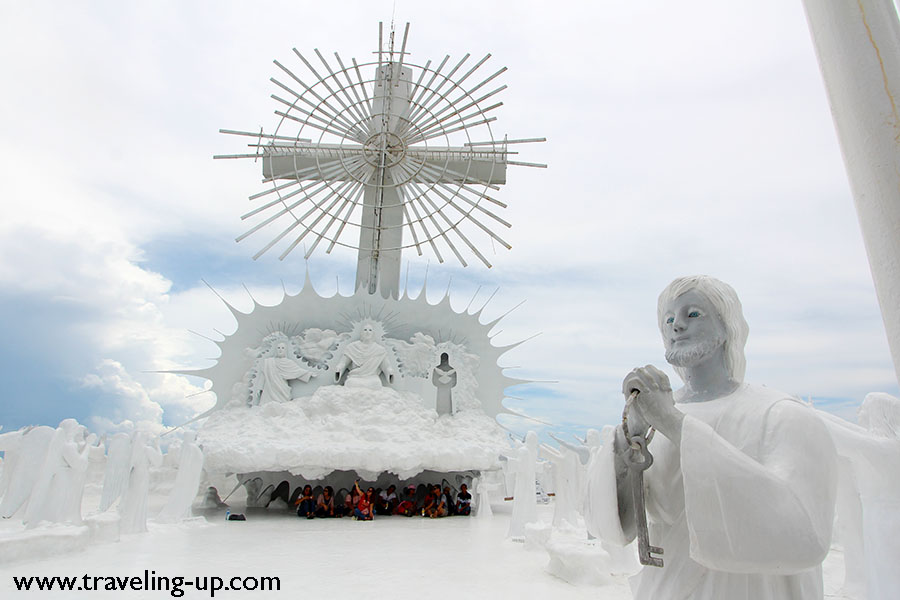 The entrance fee to Garn Farm, which includes access to the farm and pilgrimage hill costs only P150 per person and is open from 8:00 am to 6:00 pm. Discounts are available for senior citizen, kids and persons with disabilities. For those who physically can't walk up the stairs, golf cart rides to the Pavilion and to the cross can be provided for extra fees.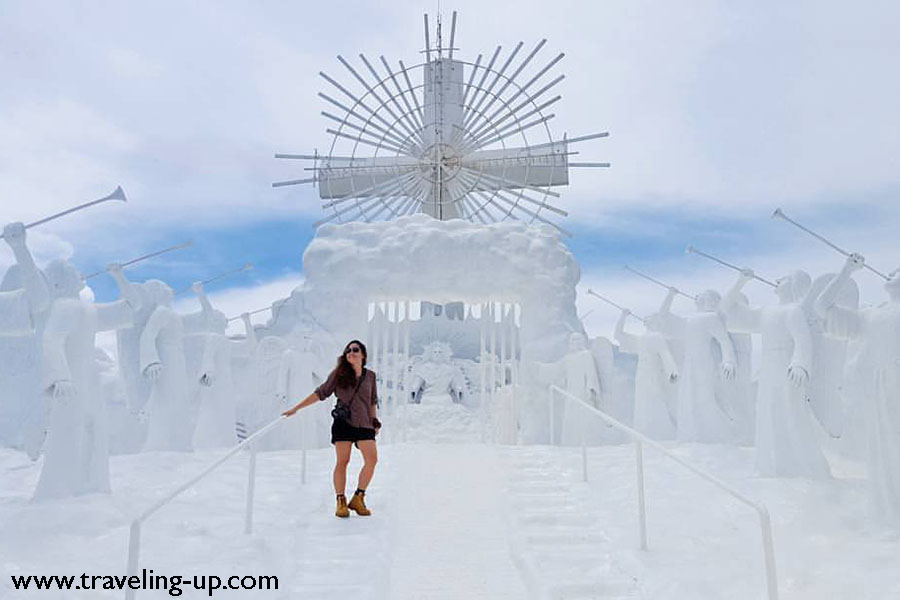 Garin Farm also has several fully air-conditioned rooms for overnight stays as well as conference rooms and pavilions for big groups going on pilgrimage tours.
Where will you be this Holy Week? Tell us below!