Discounts, Sales, and Bargain Shopping in Guam: a 3-Day Itinerary
It was madness! Madness, we tell you!
by Therese Aseoche | December 01, 2017
Those who think there's nothing much to do in Guam most likely haven't gone around the island to experience it in full.
Guam has the right balance of everything you usually seek from a vacation — beaches to relax, swim, and surf; tours to go on, and tourist spots and museums to visit; and various shopping malls and outlets to splurge your money at.
Of all these things that Guam has to offer, it's that ultimate discount shopping experience that more people should be talking about. Take it from me — someone who doesn't usually spend on things she doesn't need but instantly turned into a shopaholic during her 3-day stay in the island — the sales and discounts everywhere you'll go on items you can only find in American stores will drive you insane!
So if branded rubber shoes that sell for as low as USD30 or high-end lipsticks that go for USD25 for a bundle of five pique your interest, Guam should definitely be your next vacay destination!
We've prepared this 3-Day Itinerary that will help you make the most out of your trip.
DAY 1
Knowing that you'll be splurging a lot during your trip, it's best to go for a budget airline that still gives you quality service. Cebu Pacific offers affordable all-year-round airfare (inclusive of terminal fee, web admin fee and country-specific taxes except Philippine tax) from Manila to Guam for PHP 7,370.84, and back for PHP 6,558.85 which can go even lower during seat sales.
They fly thrice weekly — every Tuesdays, Thursdays, and Saturdays — with the MNL-GUM flight being at 4:10 A.M. and GUM-MNL flight being at 11:50 A.M.
Your day in Guam starts by arriving at the airport and checking in to your hotel just in time for lunch. You can check out this link for a list of Guam's hotels, resorts, and B&Bs. Most of them are just a few minutes away from the airport and to various shopping stores and retail outlets.
After having rested in your hotel, you can already try hitting the shops just to see what they have to offer, or to start your shopping experience!
Micronesia Mall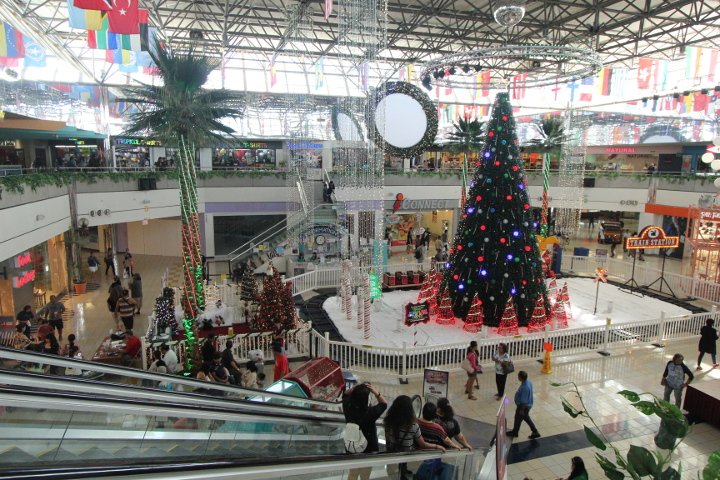 Head to Micronesia Mall to shop at Macy's Department Store which has almost everything you'll need and want at discounted prices (like five MAC lipsticks for USD25!). It also has the famous Ross Dress for Less which is a smaller branch than the one at the Guam Premium Outlets which you can read more of later.  You should also stop by Footlocker not only to find discounted shoes on display but also to rummage through the clearance bin for even cheaper finds. Gamers would want to check out Gamestop for brand new and secondhand games and consoles.
1088 Marine Corps Dr, Dededo
Open from 10:00 A.M. to 9:00 P.M.
T Galleria by DFS (Duty Free Shops)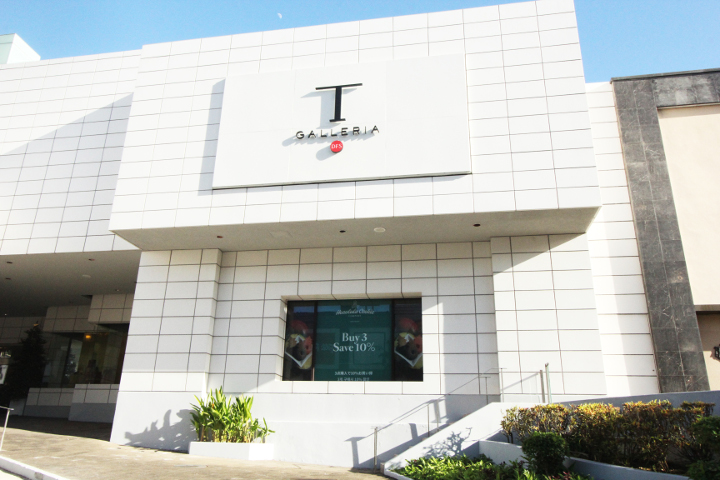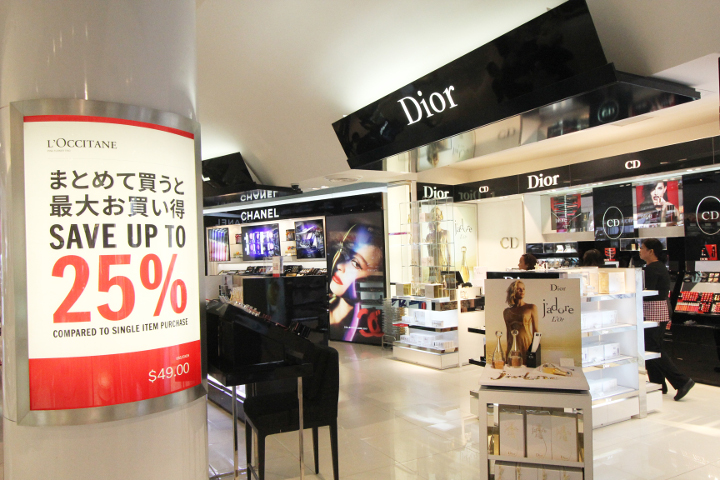 Guam's DFS is reminiscent of Greenbelt 5 in Makati City — it's full of high-end fashion, beauty and consumable brands like Kate Spade, Pandora, Godiva, Fendi, MAC and Tony Burch. And because it's a duty free store, you can get your dream bag, make-up, or jewelry without tax!
1296 Pale San Vitores Road, Tumon
Open from 10:00 A.M. to 11:00 P.M.
Tumon Sands Plaza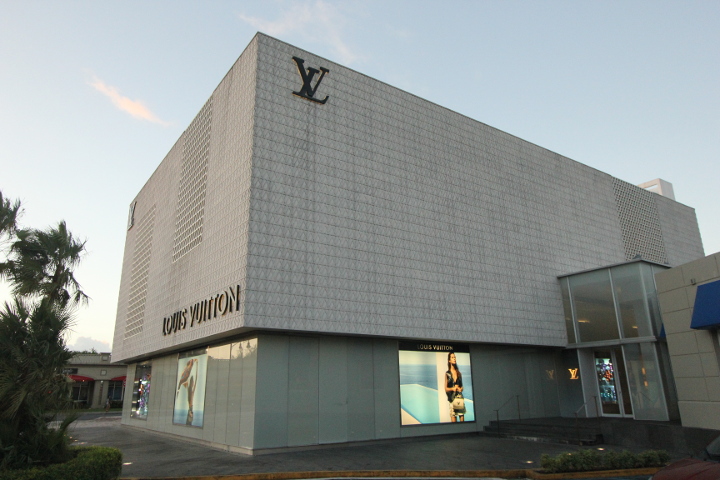 Worth checking out also is the Tumon Sands Plaza home to more than 20 world-renowned luxury brands. Here is where you'll find the Louis Vuitton global store, Tiffany & Co., Gucci, Marc by Marc Jacobs, Dunhill, Cartier, Lacoste and more.
1082 Pale San Vitores Road, Tumon
Open from 10:00 A.M. to 10:00 P.M.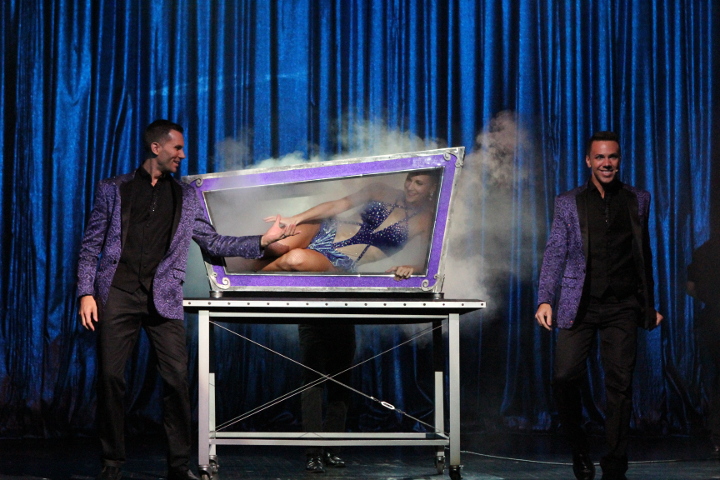 After these, you can end your day by watching a show at SandCastle Guam located near T Galleria by DFS and Tumon Sands Plaza. It's a Las Vegas-like show with magicians, showgirls, and acrobats that's fit for people of all ages.
DAY 2
The Valley of the Latte River Cruise Tour is one attraction you shouldn't miss during your stay in Guam. It educates you on the country's cultural heritage while taking you on a scenic boat ride surrounded by lush nature. You can also go on the other Valley of the Latte activities like kayaking, stand-up paddle boarding, and dolphin watching.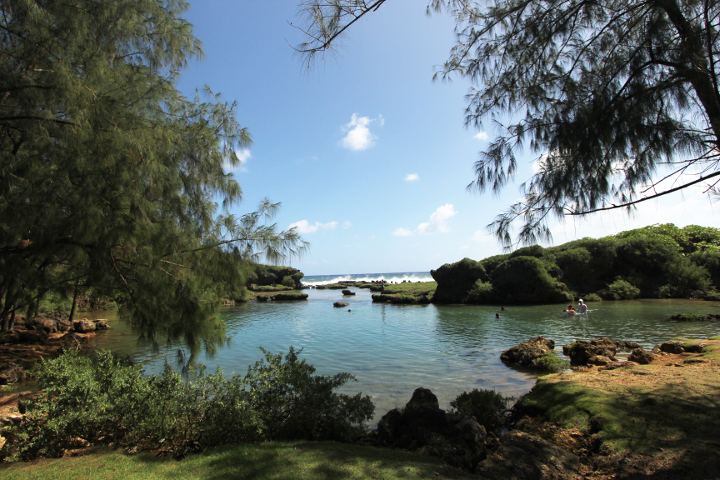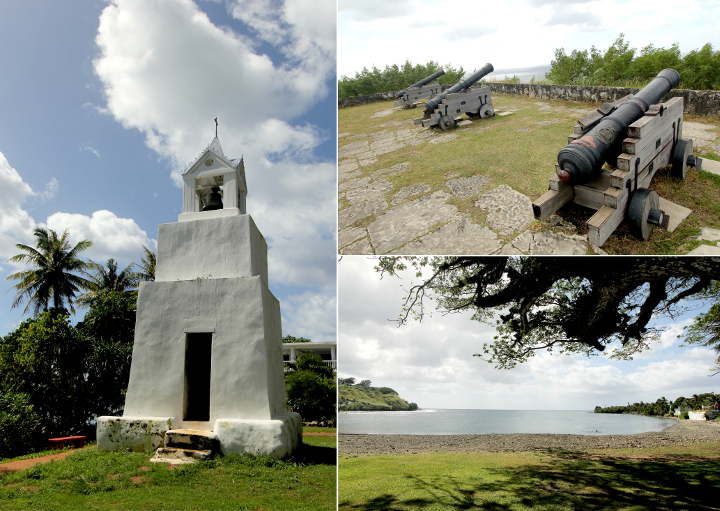 After which, you can explore other spots nearby like the Inarajan Pool, a natural pool connected to the Pacific Ocean that's open for swimming and fishing, Merizo Bell Tower, Fort Nuestra Señora de la Soledad, a Spanish-era fortification overlooking Umatac Bay, the T. Stell Newman Visitor Center, a museum where you'll learn about Guam's in-depth role during World War II, and Magellan's Landing.
Now this is where the real bargain shopping begins!
Guam Premier Outlets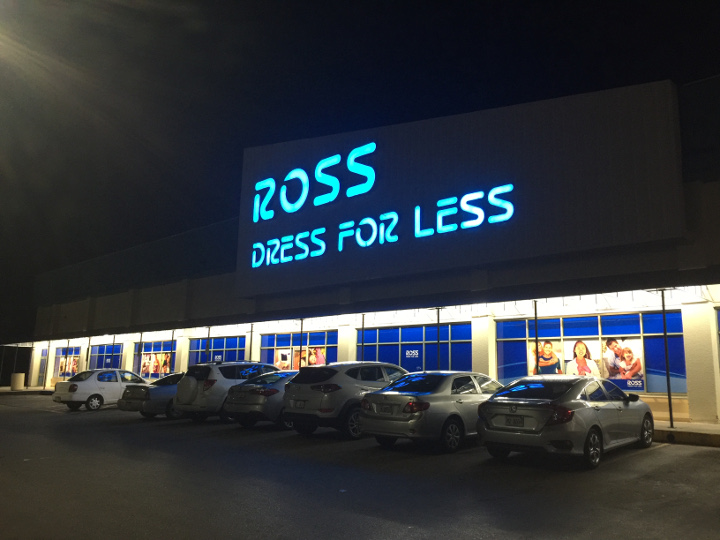 The Guam Premier Outlets (GPO) is known best for its huge Ross Dress for Less Store where you can score amazing discounts on a variety of items ranging from clothes to bags to furniture! You'll at first feel overwhelmed by the size of the store and all the clothes and shoe racks that take up more than half of the floor, but once you've gotten the hang of it, you wouldn't feel surprised to be walking to the cash register with a full cart.
Find branded apparel like Guess, Nike shoes, bags from Nine West, Steve Madden, Kenneth Cole, Adrienne Vittadini, and Marc New York to name a few, cabinets, bed sheets, plates, candles, headphones, and so much more for 20% to 60% off.
The best part? Ross Dress for Less is open until 1 A.M. and gets replenished with new items every day! So you can definitely go sightseeing the whole day without sacrificing precious shopping time.
199 Chalan San Antonio, Suite 200, Tamuning
Open from 10:00 A.M. to 9:00 P.M.
Kmart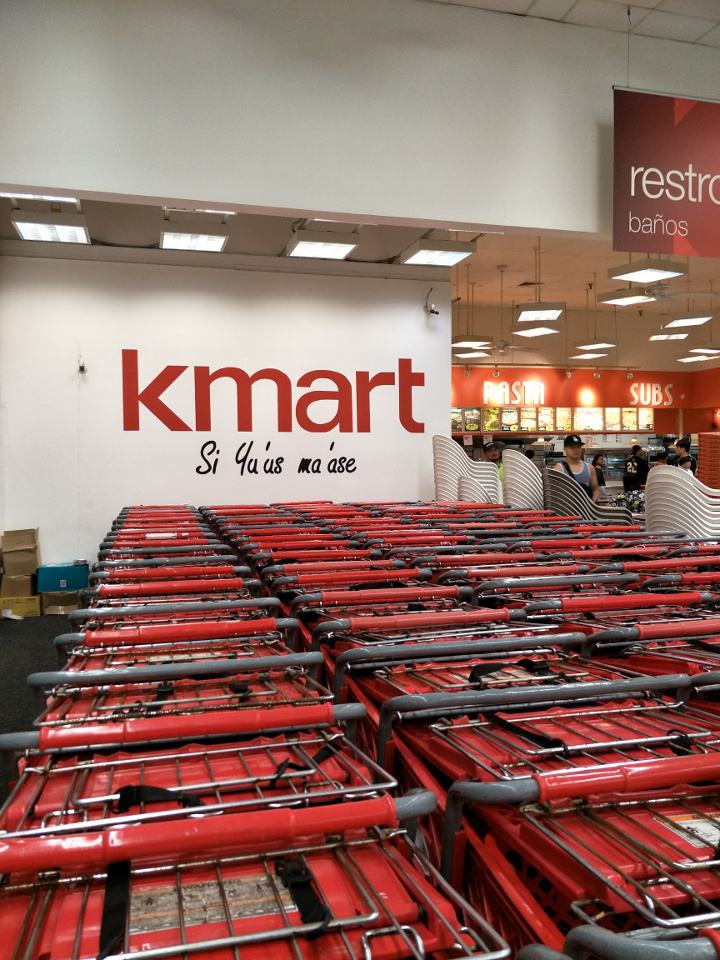 Right after going to Ross Dress for Less which closes at 1 A.M., head to Kmart which is open 24 hours every single day!
It's a one-stop-shop usually packed with lots of people and even lots more products. You have a grocery store, and sections for an electronics section, toys, bags and apparel, furniture, and medicines. Try visiting at 3 A.M. — they say it sees the least number of shoppers at that time.
404 North Marine Drive, Tamuning
Open 24 hours every day
DAY 3
On your third and final day, spend the morning on a Central Island Tour to the Guam Seal, Fort Santa Agueda, and Two Lovers Point.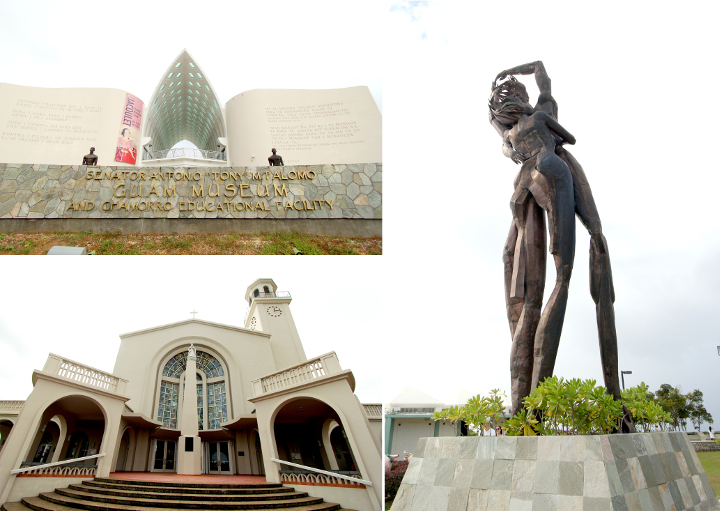 You can then choose to make a stop at the Agana Shopping Center before lunch, and then head use the remaining time in the afternoon going back to the malls and outlets you want to return to for your last-minute splurges before going home the next day!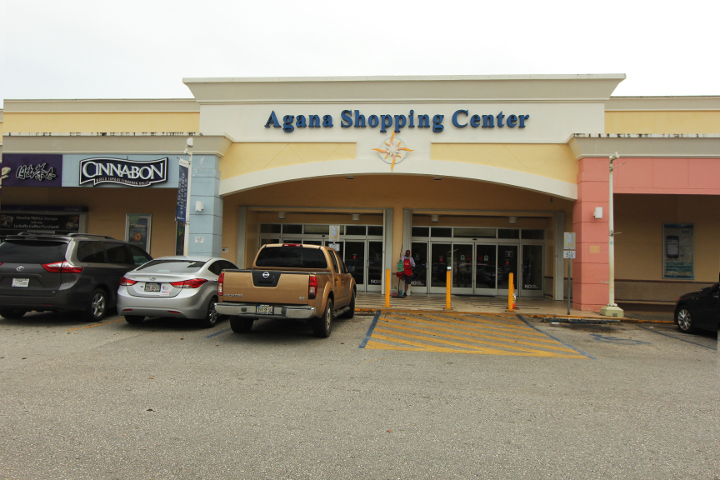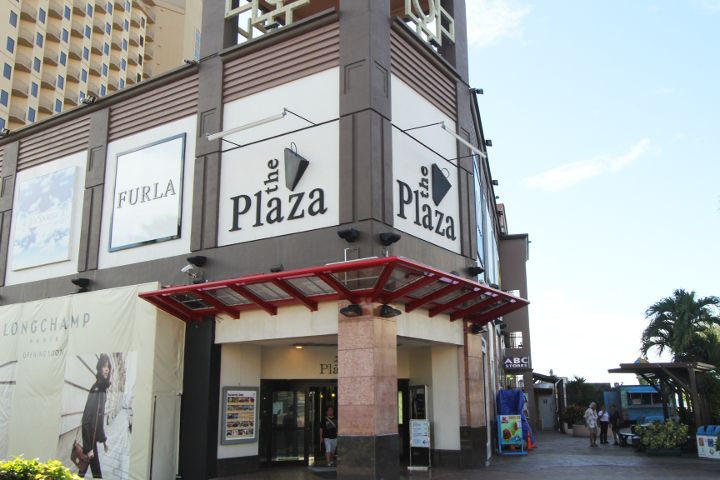 Just make sure to take time and watch the Taotao Tasi Cultural Show before leaving Guam! It's a Beach Unli-BBQ Buffet Dinner Show with song and dance performances, fire dancers, and comedic skits that will truly entertain you.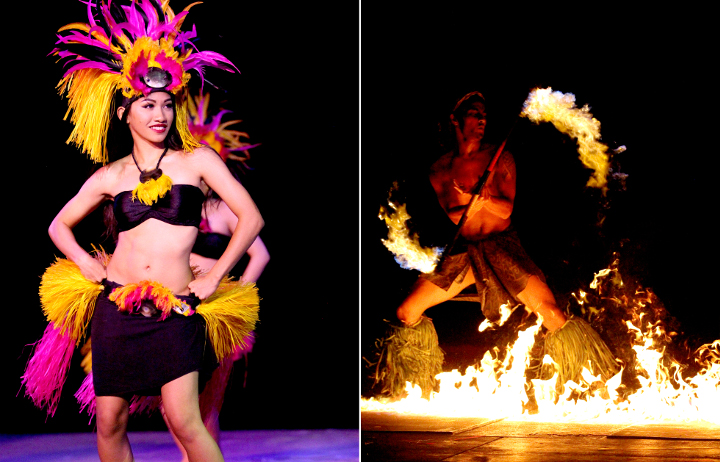 Excited to fly to Guam soon? You'd be even more delighted to find out that from December 1 to 7, 2017, Cebu Pacific will be holding a sale for flights flying to and from Guam for as low as PHP5,999 MNL-GUM and USD100 GUM-MNL! Travel period will be from January 1 to March 31, 2018.
It will also be the best time to go to Guam because of the ongoing Shop Guam E-Festival, an annual signature event organized by the Guam Visitors Bureau featuring the best Christmas shopping, New Year fireworks, family activities and cultural events. Download the official app on iTunes or Google Play and avail of the plenty of coupons for various retail outlets nationwide!
Guam really will bring out the shopaholic in you. But don't worry, the only thing you'll regret doing is not buying enough!
Special thanks to the Guam Visitor's Bureau, Cebu Pacific, and JG Summit Holdings.
All photos c/o Nick Olayao Photography.