BOOKMARK: Must-Visit Destinations on Your Next Trip to Davao
Gearing up for a trip to Davao?
by Ina Louise Manto | September 02, 2022
We recently traveled with Cebu Pacific Air for the 37th Kadayawan sa Davao Festival. While we enjoyed the uplifting music, vibrant streets, and celebration of the much-awaited in-person festival, we also got to enjoy stops in between. From places to explore and dine, here's a list of Davao stops worth adding to your itinerary: 
Where to stay
The Royal Mandaya Hotel
Nestled right in the heart of the city, The Royal Mandaya Hotel is the ideal stay if you wish to experience the street activities of the Kadayawan sa Davao. It's just a few steps away from where all the parades are, and you'll be guaranteed a good spot if you head out early in the day.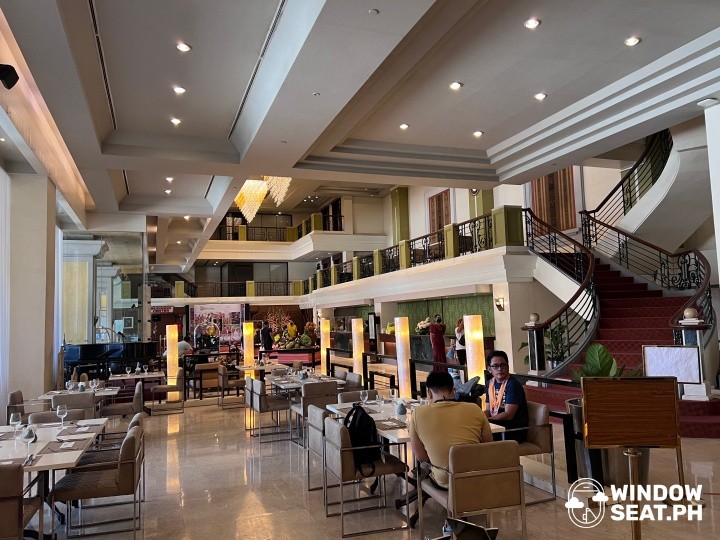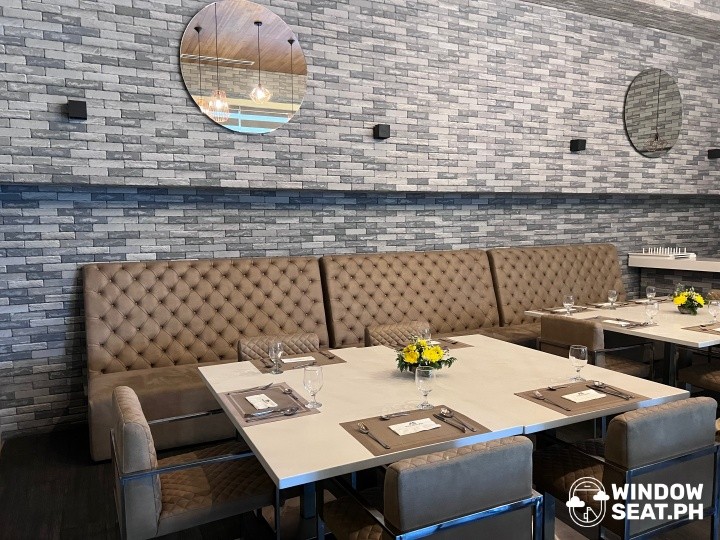 This classy hotel offers its guests a taste and feel of Davao's rich and complex cultural heritage. The Royal Mandaya is just a 30-minute ride from the airport and offers primary access to the city's commercial, business, and recreational centers.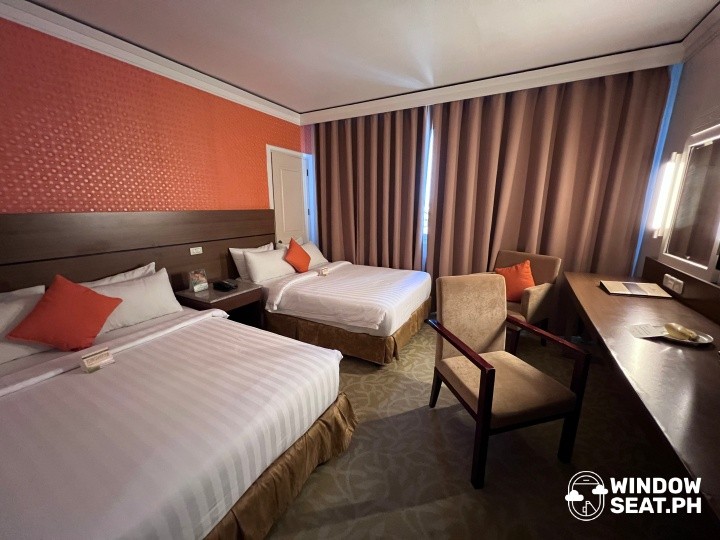 Location: J. Palma Gil Street, Poblacion District, Davao City 
Where to explore
City Library and Information Center
Going to a library may not be the first thing to come to mind when exploring a new city, but the City Library and Information Center is ideal for catching a break in between touring around. With its newest facilities, the library is now more accessible to the public than ever. You can find various magazines, publications, educational materials, and paintings by local artists in this multi-level building.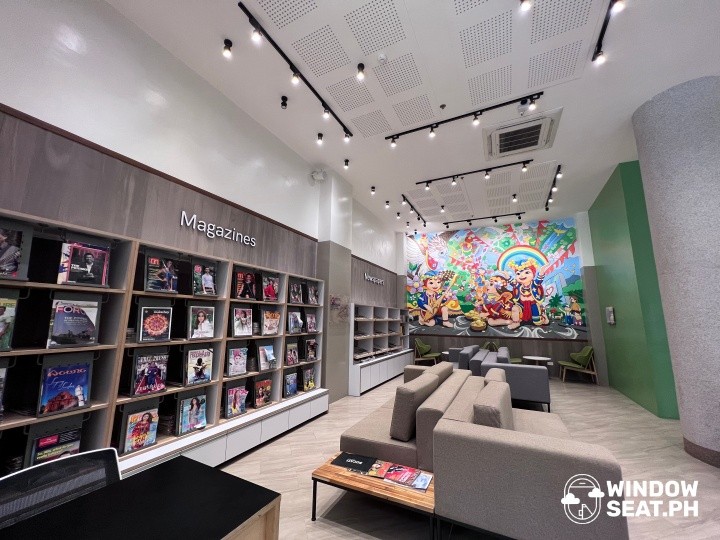 There are some hidden spots too, where you can enjoy your company paired with a new read. 
Location: Bangoy Street, Poblacion District, Davao
People's Park
We visited the People's Park for the Dula Kadayawan, a showcase of Lumad and Moro games.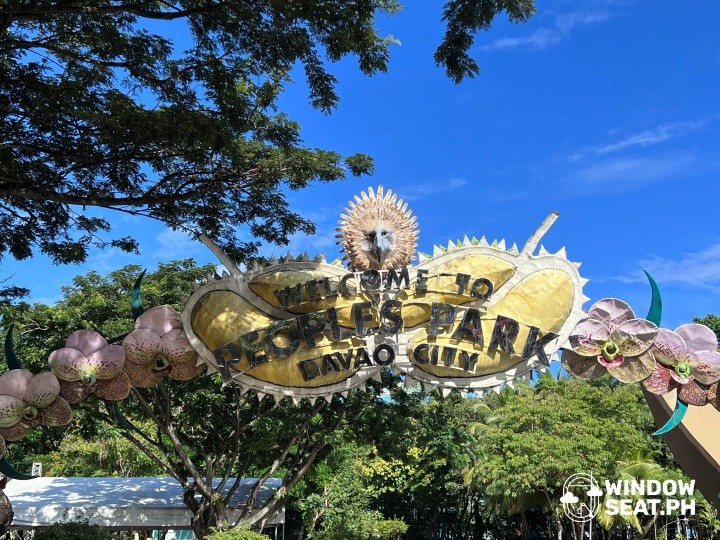 If you're not visiting during the festival season, the four-hectare cultural-theme park offers a mini forest, fish ponds, man-made falls, a dancing fountain at night, and a giant durian dome.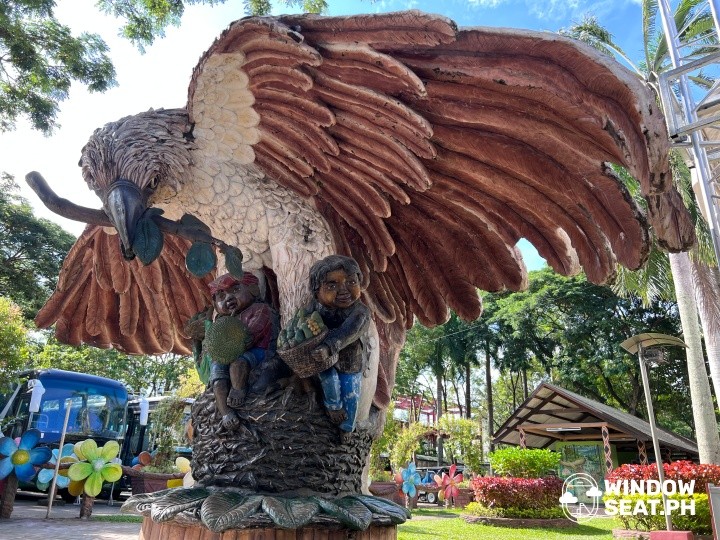 In case you didn't know, Davao People's Park is one of the greenest parks in the country!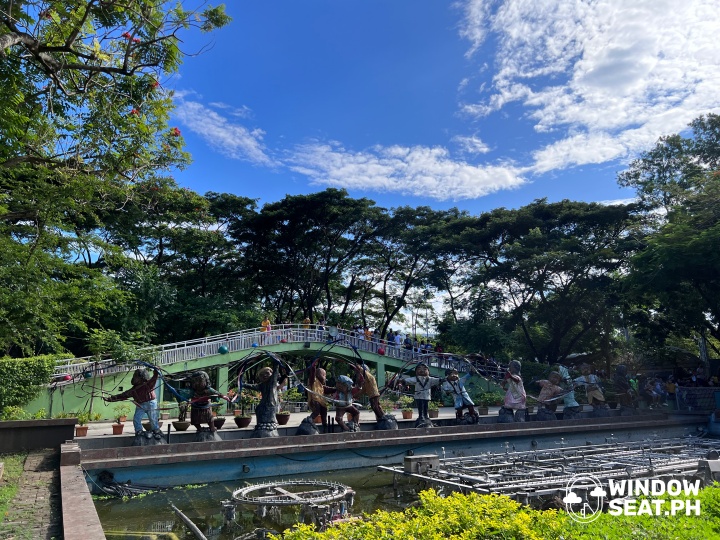 Location: Palma Gil St., Poblacion District, Davao 
Davao Crocodile Park
No one's too old to have a crocodile park experience. Perfect for kids and the kids-at-heart, Davao Crocodile Park houses 70 species of animals, including this 18 feet-long crocodile. The park has both freshwater and saltwater crocodiles and offers a state-of-the-art crocodile farming system in the country.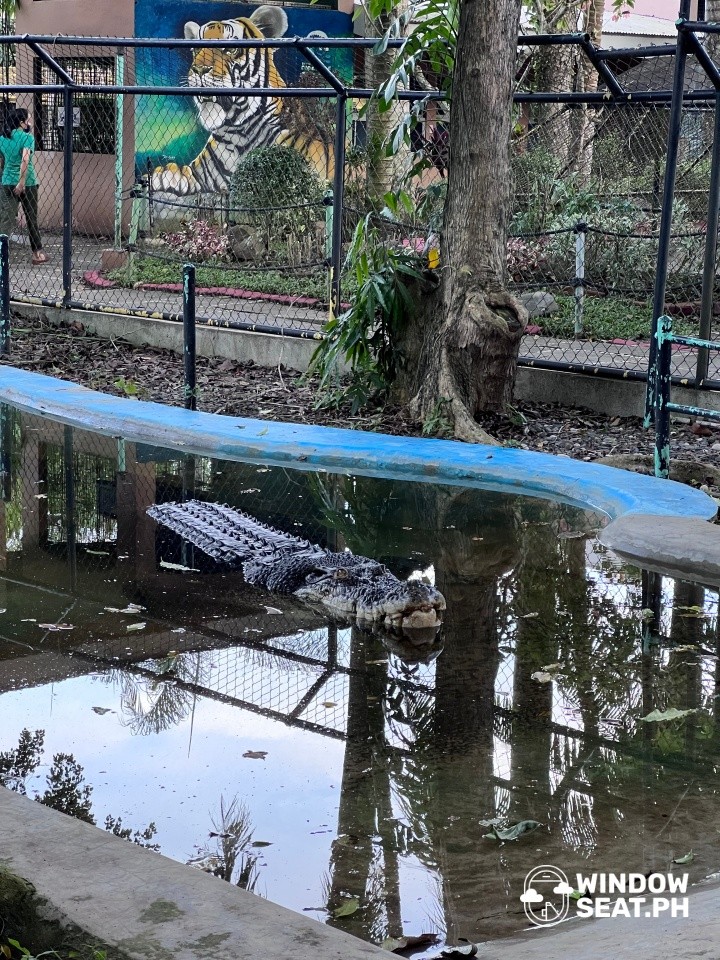 Aside from learning about crocodiles and other species of animals, you can also catch a fire show here.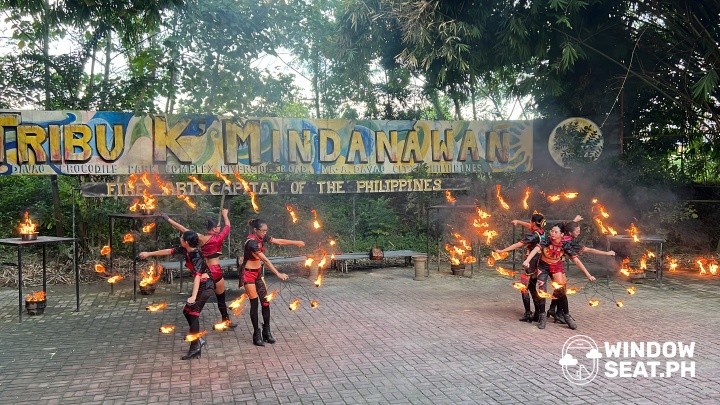 Location: Riverfront Corporate City, Diversion Road, Ma-a 
Eden Nature Park and Resort
Set in the highlands, the one-hour drive from the city will be worth it when you visit Eden Nature Park and Resort. If you're looking for a nature experience, this mountain park offers 75 hectares of greenery: gardens, a deer park, recreational activities, stays, and much more.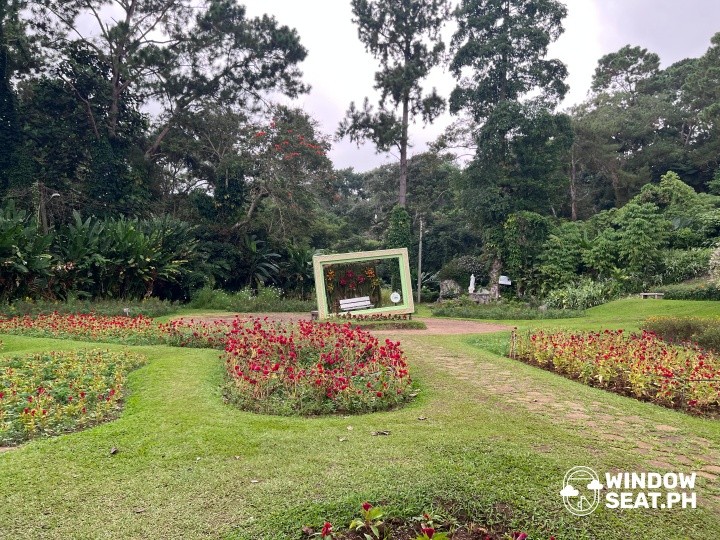 The cool mountain weather is also to die for! With rows of trees surrounding you during the 45-minute tour around the park, you'd be tempted to take off your mask and just breathe in the fresh crisp air.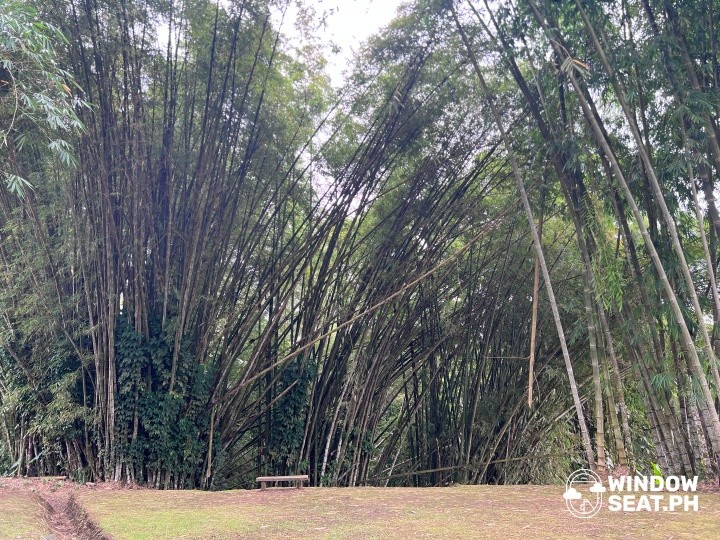 Seen in the photo are rows of herbs and spices served at Eden's buffet restaurant. 
For pasalubong, it's better to buy fresh fruit here too, since it's cheaper. Get your fresh pick of durian, mangosteen, and pomelo here! 
Location: Toril, Davao City 
Where to dine
Paramount Coffee
After visiting Davao Crocodile Park, get a dose of caffeine at Paramount Coffee. They serve premium and sustainable beans from Mt. Apo, the highest peak in the Philippines. A great cup of coffee paired with the alfresco setting in this cafe – a combo to die for.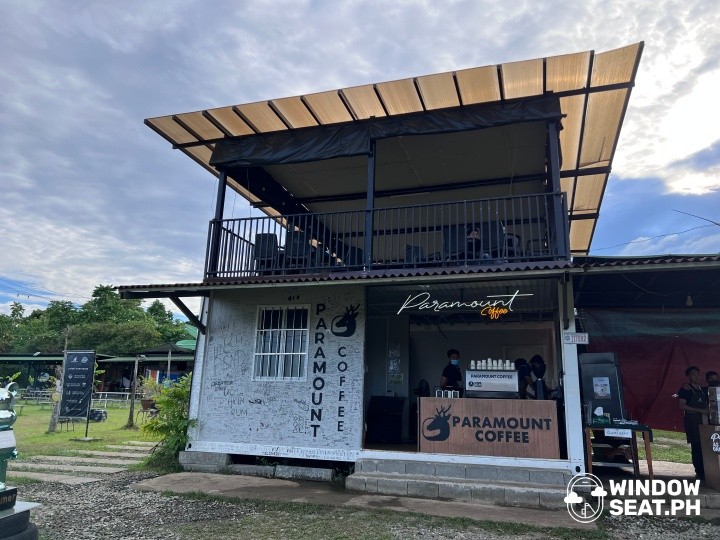 It's best to visit late in the afternoon, where you can relish the cool park breeze, catch the sunset, and watch the garden look more magical with the fairy lights.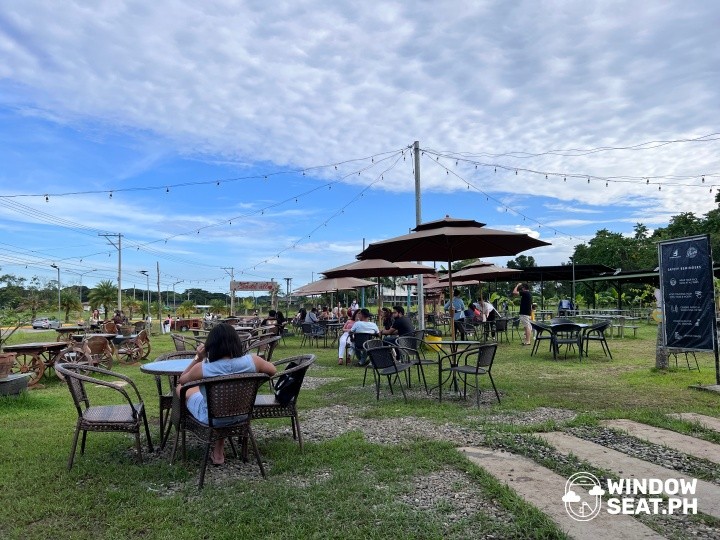 Location: Paramount Garden Complex, Riverfront Corporate Center, Ma-a, Davao City 
Vista View Restaurant
Feel like you're on top of the world as you dine scrumptious Filipino food at Vista View Restaurant. If you've visited Davao before, you might know it as Dencios Kamayan! 
The alfresco restaurant has an overlooking view of the city, which looks like a scene straight out of a movie scene at night.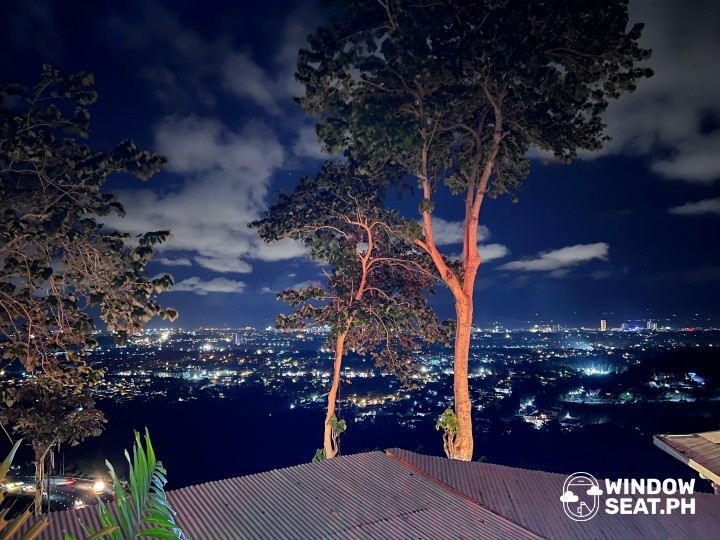 If you're up for a unique dish to try, go for the crocodile sisig. It's an odd dish to have after visiting Davao Crocodile Park, but here's the verdict: the crocodile meat's texture resembles a chicken breast, but tougher and firmer.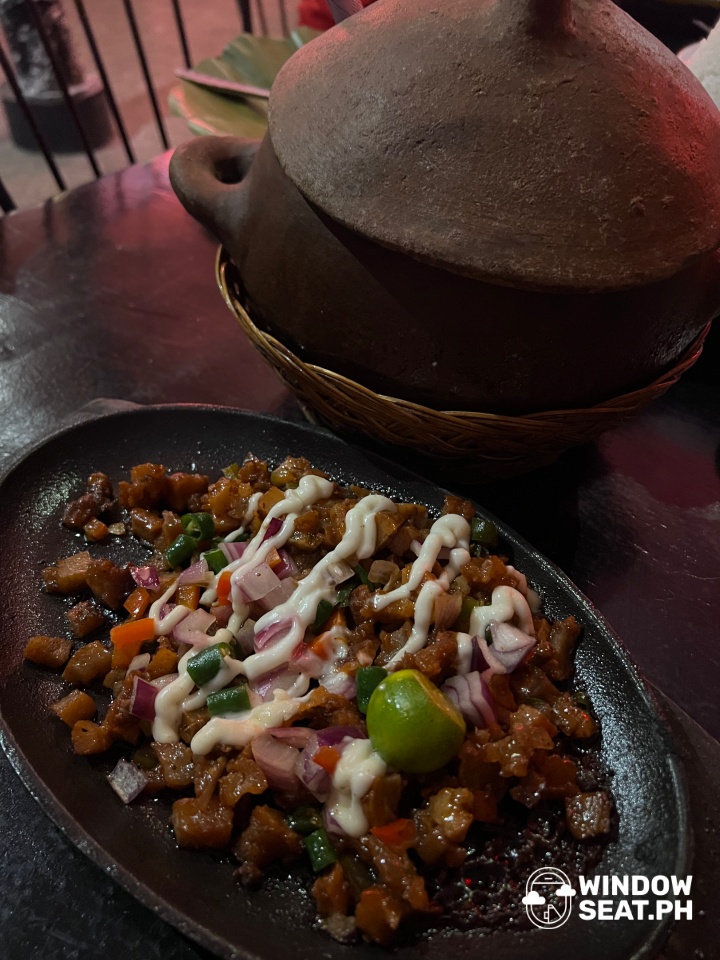 Location: Brgy. Langub, Hilltop, Davao City | Open daily from 10:30 AM to 11 PM | Facebook
Life Cycle Coffee
Life Cycle Coffee is just a stone's throw away from Vista View, which is perfect for some post-dinner drinks. We got to try their iced matcha latte, which was prepared the traditional way using a bamboo whisk. After all, the owner of this open-air coffee stall is Japanese.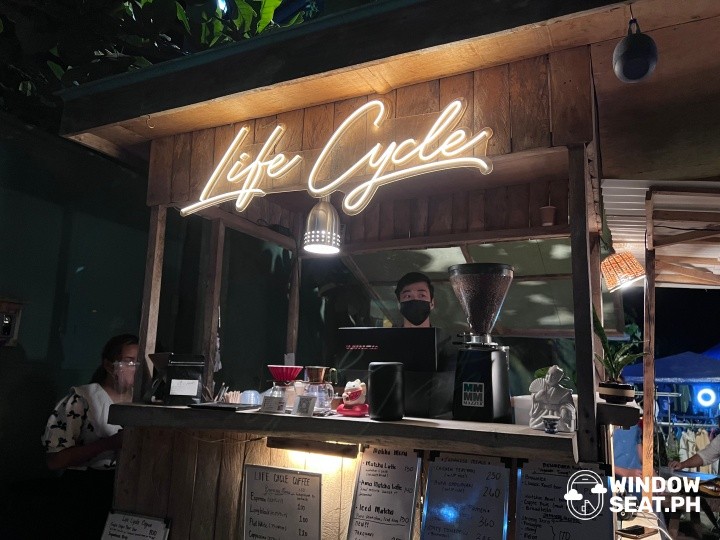 Open daily from 2 PM to 11 PM | Instagram  
Marina Tuna Seafood Restaurant
In the mood for a seafood feast? Treat yourself to a filling meal at Marina Tuna, famous for its Ten-Way Tuna Menu Experience. Here, they serve Davao's freshest seafood offered in Japanese, Chinese, and Filipino-Davao specialties. 
Location: KM 9 JP Laurel, Buhangin, Davao City 
Balik Bukid Farm & Kitchen
Balik Bukid Farm & Kitchen is the spot if you wish to dine with live music playing in the background. The restaurant offers farm-to-table Filipino dishes and promotes natural farming and sustainable living. As you dine, feast your eyes on its walls decorated with vibrant pieces of art and trinkets.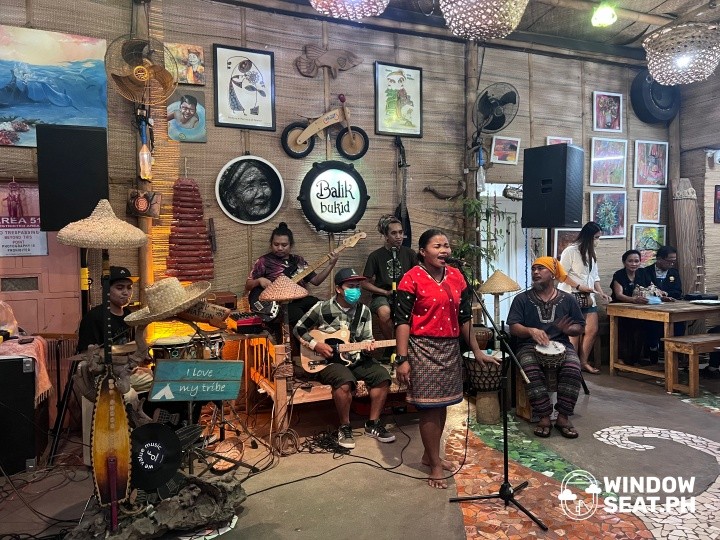 Location: Sandawa Plaza, Quimpo Boulevard | Open on Tuesdays to Sundays from 11 AM to 2 PM for lunch and 5 PM to 10 PM for dinner | Instagram 
Where to shop
Poblacion Market Central
Newly-opened Poblacion Market Central is the hub for lifestyle, dining, and shopping. Boasting a modern industrial design, the market is completely al fresco and can hold up to 180 stalls. Some levels and parts of the building are still under construction, but it's already 65% occupied. 
You can find stalls perfect for your pasalubong and souvenir: from Davao's pearls to woven fabrics made by members of local tribes.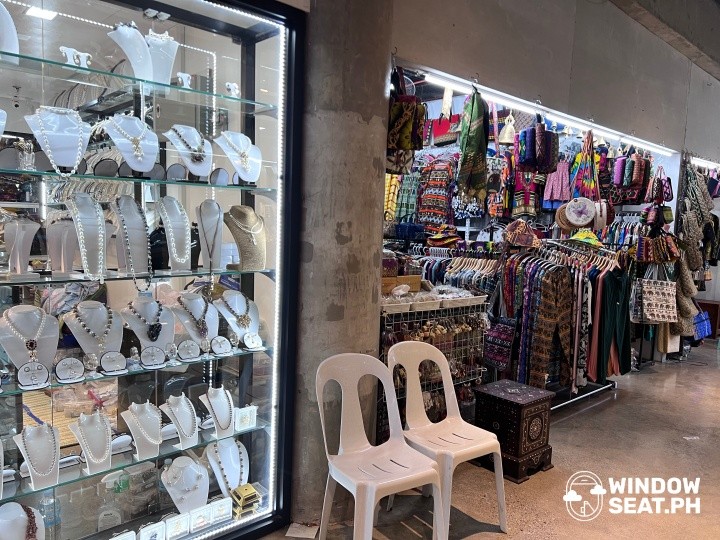 In between shopping, get some snacks from small businesses, enjoy live music, and see the galleries featuring local artists.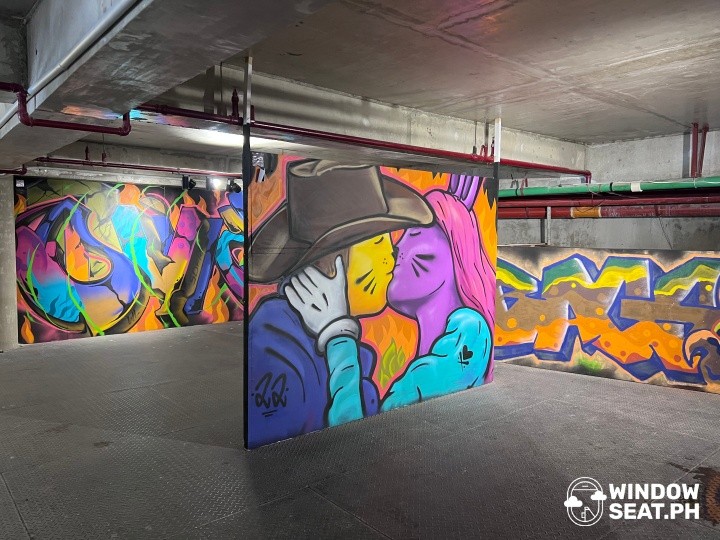 Location: Bangoy Street, Poblacion District | Open daily from 9 AM to 7 PM 
Roadside fruit stands
Fresh fruit is cheaper in the highlands, which we got to try at this roadside fruit stand on the way back to the city from Eden.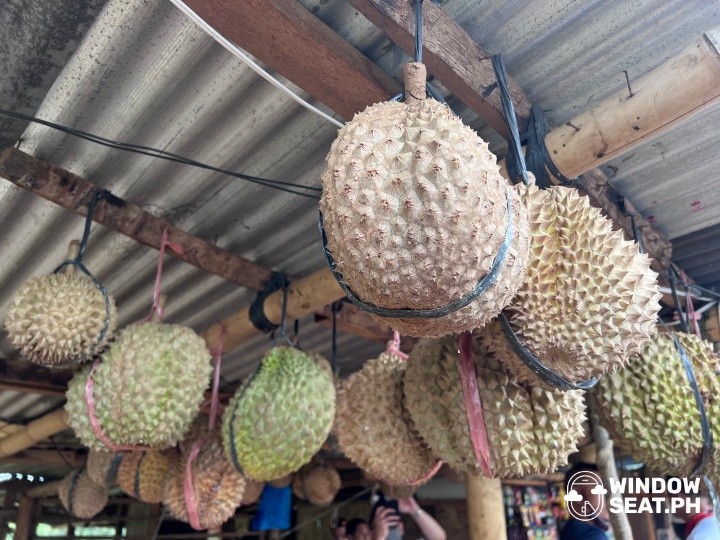 Location: On the way to Eden Nature Park & Resort 
Apo ni Lola Durian Delicacies
A trip to Davao isn't complete without trying one of its icons: durian. If you don't want to carry fresh fruit, you can go for the durian delicacies at Apo ni Lola. They offer a variety of treats here: from ice cream and yema to tarts and chocolates!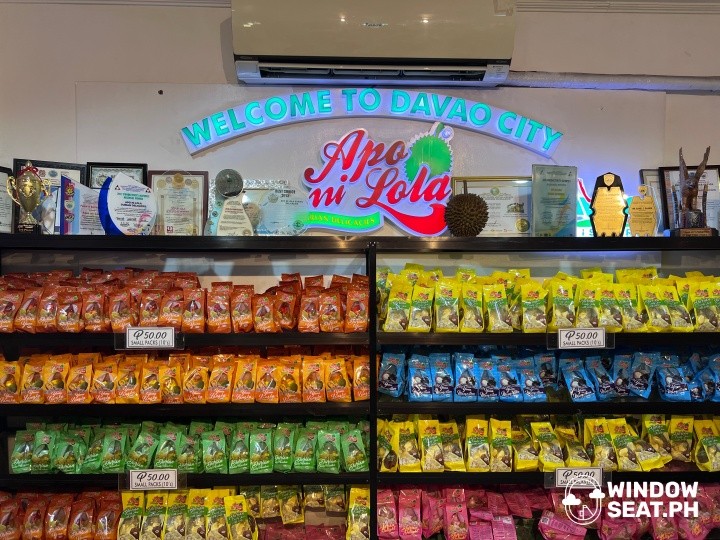 Location: 28 San Miguel Village, Matina, Davao City 
Book your flights
Cebu Pacific currently flies 8x daily from Manila to Davao, thrice daily from Davao to Cebu, thrice weekly from Davao to Bohol (every Wednesday, Friday, and Sunday), and daily from Davao to Iloilo. CEB will increase its flight frequency between Davao and Zamboanga, from five times to seven times weekly starting August 24.
The airline continues to offer its guaranteed low fares to stimulate travel across its widest domestic network and continues to implement a multi-layered approach to safety. Fly easy, going online is key!
Visit www.cebupacificair.com to learn more about their latest offerings, safety protocols, and travel reminders.
LOOK: 37th Kadayawan sa Davao Brings Vibrant Festivities Back to the Streets
LOOK: 37th Kadayawan sa Davao Brings Vibrant Festivities Back to the Streets
Ina Louise Manto | Aug 23, 2022
​Looking for other places to explore? Join WindowSeat.ph's official Facebook community What's Your Trip PH​ for more recos!