Enter the World of Your Favorite Netflix Shows at This Pop-up Event in Harajuku
Slots are running out fast!
by Andy Flores | May 31, 2023
Attention TV geeks! If you're headed to Japan anytime soon, here's some news for you: Netflix is holding a massive pop-up event in Tokyo until 11 June and you wouldn't want to miss it!
Only On Netflix Japan — happening at Q Plaza in the ultra-fashionable district of Harajuku — invites fans of Stranger Things, Emily in Paris, Wednesday, and other Netflix original shows to experience its themed rooms, complete with immersive activities and Insta-perfect installations that promise to engage all the senses.
Think teamLAB — Netflix edition.
This writer stopped by Only On Netflix Japan last week to check out what the buzz is all about. Read up and sneak a peek into the exciting event:
Love or Adventure
There are two routes you can take: Love or Adventure. Each option features three Netflix shows that are wildly popular in Japan. It's up to you which one you'll sign up for.
The entire course of either route lasts for about 30 minutes, with a maximum of 10 minutes per show's themed zone. Everything is timed. You can't enter a new zone until your time is up in the room you're currently in. You also can't go back once you've entered another zone, so make the best of your stay in each room. You'll go in groups of six, and if you're flying solo, don't worry, there are Netflix staff members on standby to take your photos.
Any romantic soul will definitely have a sweet time down the Love route, which allows guests to snap and print pictures at the photo booth of the faux snow-blanketed zone of the tear-jerker Japanese drama that is First Love.
In the same route, you will be transported to a garden from the Regency era (Bridgerton fans, this is for you!), and get the chance to secure a love lock as you would on Ponts des Arts, a bridge built over the Seine River and one of the notable filming locations of Emily in Paris.
Personally, I found the Adventure route more intriguing, so that's what I took.
The first stop of the Adventure route is the dorm room of Wednesday and Enid from Netflix's Addams Family spin-off Wednesday.
The room is decked to look like what you'd see on the show, complete with props like Wednesday's black cello and typewriter, and there's also the spider web-like stained glass window that works great as a backdrop for pics.
A "special" corner in the Wednesday zone will trap you in a tiny, dizzying room of mirrors that's playing a video of Wednesday's viral dance on loop. Don't forget to take a kaleidoscopic mirror selfie here—something that slipped off my mind due to sheer excitement.
Next up is the Stranger Things zone, which could pass off as a place from The Upside Down. It is dark, narrow, and pretty…creepy.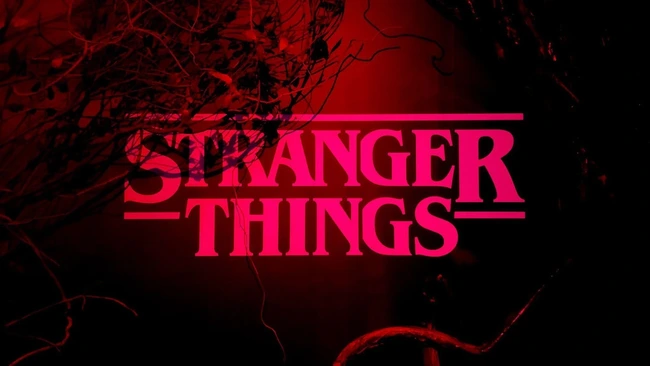 Our group may have let out a shriek a couple of times in that room for some unintentional scares we came across along the way, mainly because we could barely see! Eek!
The Adventure route ends in the ~Borderlands~.
Inspired by the second season of Netflix Japan's record-setting series Alice In Borderland, the zone is considerably bigger than the previous two.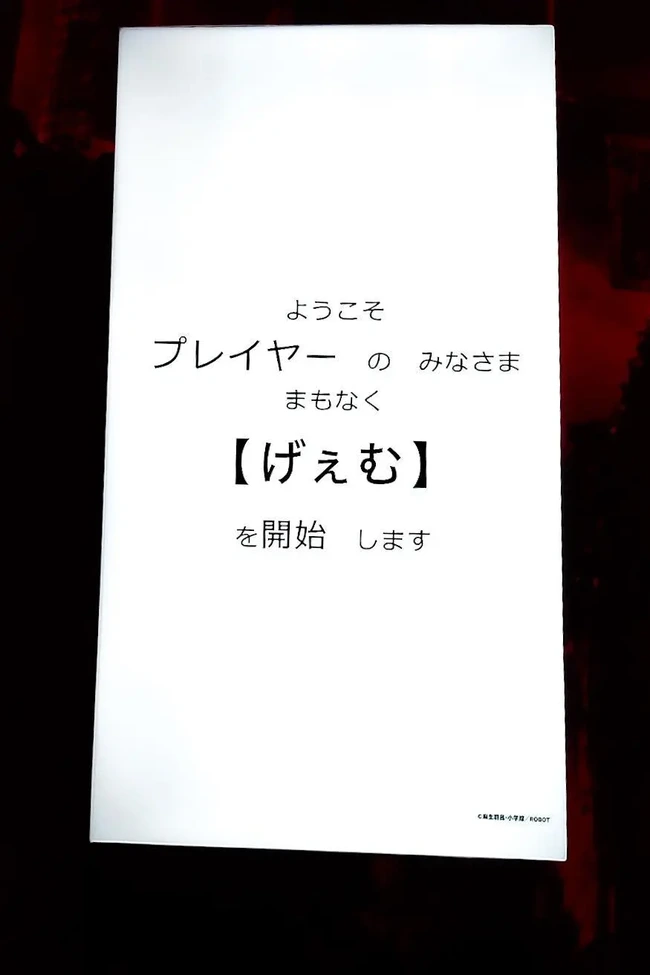 Upon entering, we—now called "players"—were welcomed by a screen to the "game." On one side, there's a wall of shipping containers like those used in the King of Clubs game, and on the other side, there were five stands with tablets. We were to play the Balance Scale game of the King of Diamonds—sans the brutal deaths, obviously (or so we hoped).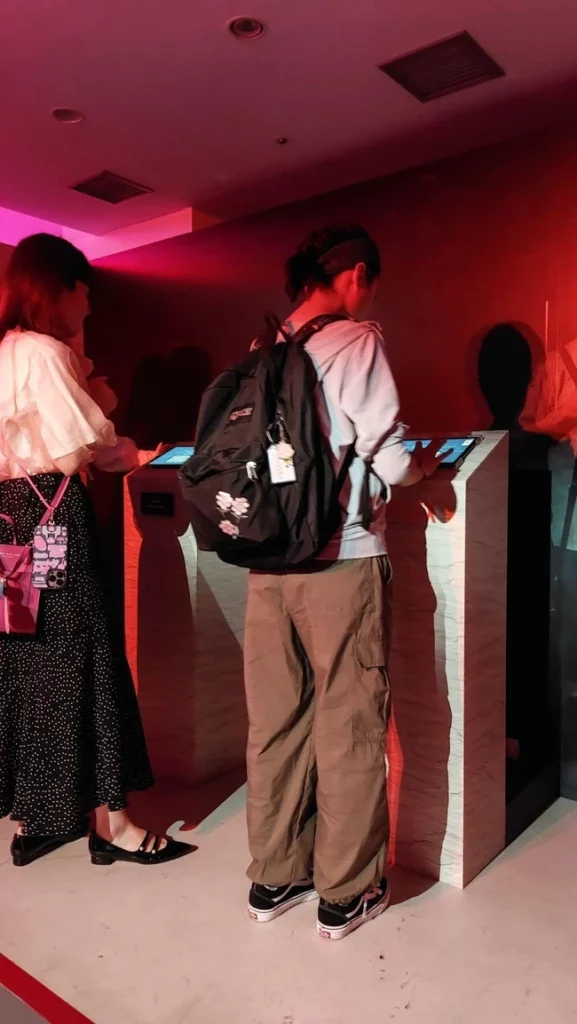 The rules were no less headache-inducing than what was laid out on the show, and honestly, I just relied on my instincts rather than my average math skills. I must have done something right because I won! The prize? Nothing but bragging rights. Ha!
Some more photo spots followed the game site, including a corner with red laser-like lights and a wall displaying the cover art of the Haro Aso-penned manga that the series was based upon.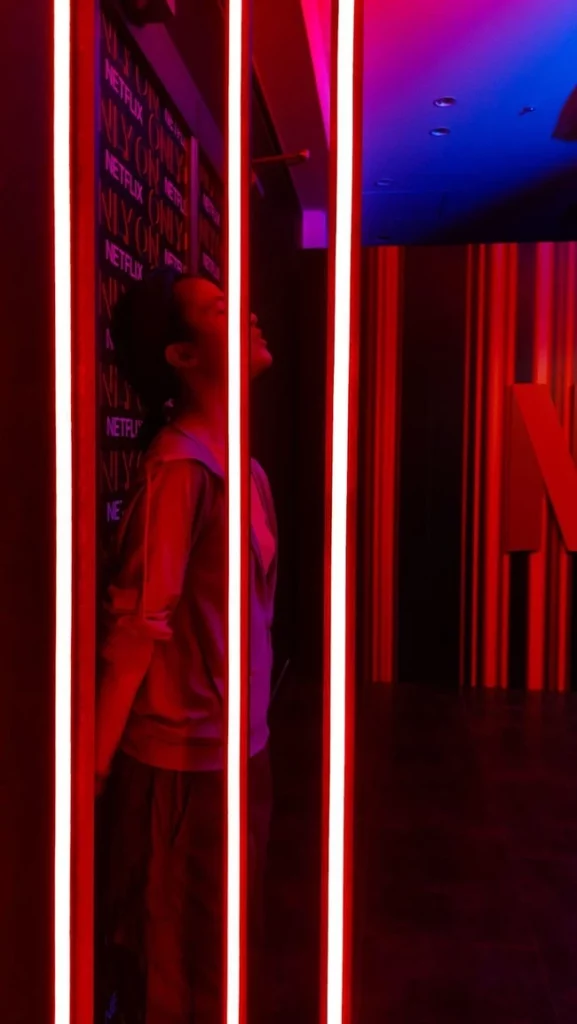 Overall, it was a fun experience, but I gotta say I'm a bit envious of those who took the Love route coz they got to take home some nice souvenirs with them.
What's New in Japan: 15 Attractions to Add to Your Itinerary
What's New in Japan: 15 Attractions to Add to Your Itinerary
Ina Louise Manto | May 23, 2023
Snack on!
In case you get hungry after completing your chosen route, you can have a snack or some refreshments on the first floor of Q Plaza. The event's food kiosks are, of course, Netflix-inspired.

If you need a caffeine fix, have a sip of the First Love coffee, which comes with a special cup. Or, since the weather's getting warmer, you can get some ice cream at Scoops Ahoy as seen in Stranger Things. Looking for something heavier to fill you up? Try the pizza at Surfer Boy Pizza—also from Stranger Things.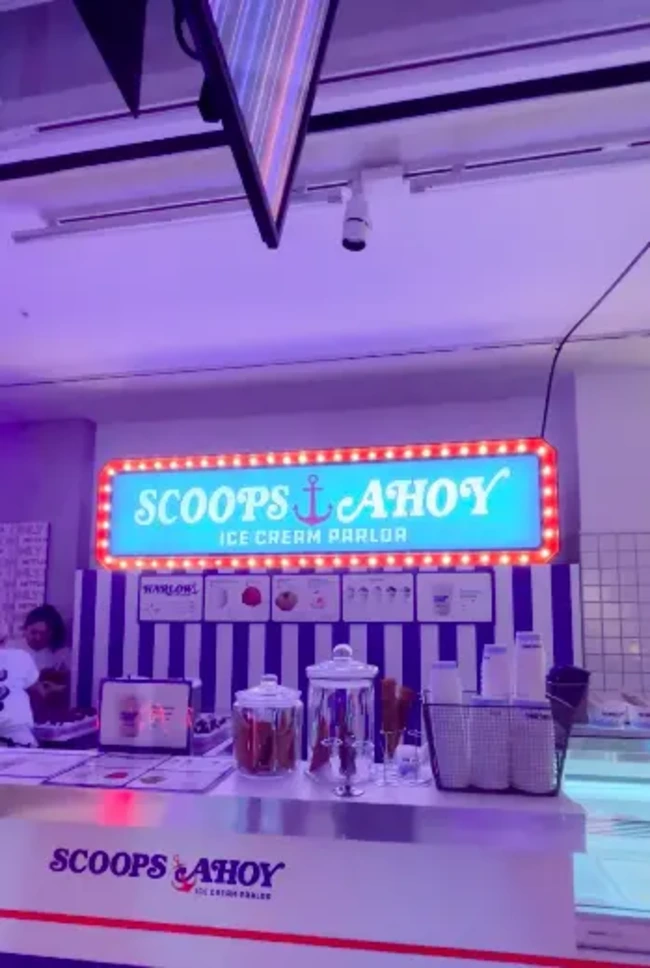 The grub area was so packed when I went that I heartbreakingly decided to skip the food experience. *SOB*
Splurge on merch!
Official Netflix goods are hard to come by, so take the opportunity to grab all the merch you want at the shop!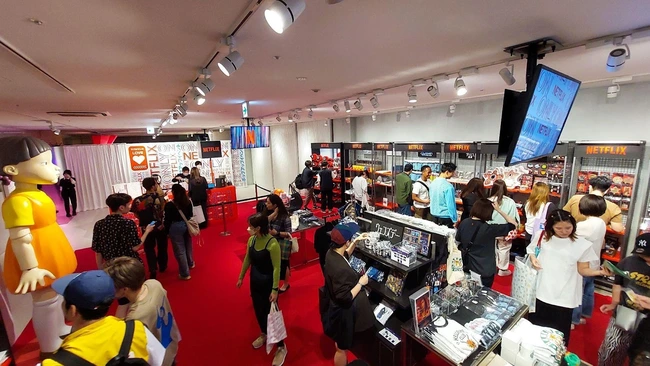 From shirts and bags to keychains and stationery, the selection of merchandise is surprisingly vast! Goodies from other Netflix shows that are not featured in the experience zones are also available. (I spotted a lot of Squid Game stuff!)
As a fan of Alice in Borderland, I went straight to the show's shelf, which was stacked with all the volumes of the manga, including the Retry sequels, and some character L-folders. I picked up what I wanted to get and proceeded to the check-out counter.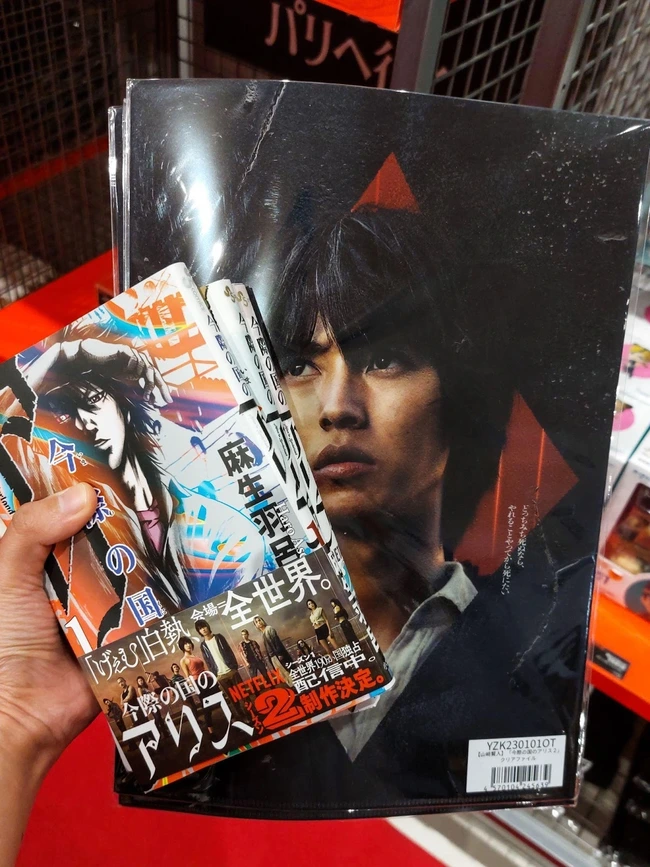 If you're buying anything from the shop, take note that you can't pay for your purchase with cash. The shop accepts card and local e-wallet payments only.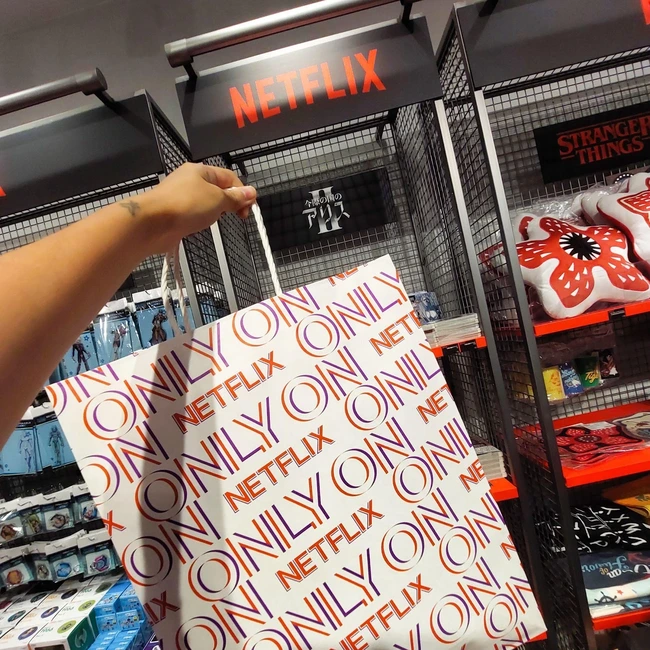 The Wrap
Stopping by Only On Netflix Japan was the very first thing I did upon arriving in Tokyo from Osaka. I was exhausted, but the experience was absolutely worth my while. After all, it's not every day I get to say that I played a game in the Borderlands…and won.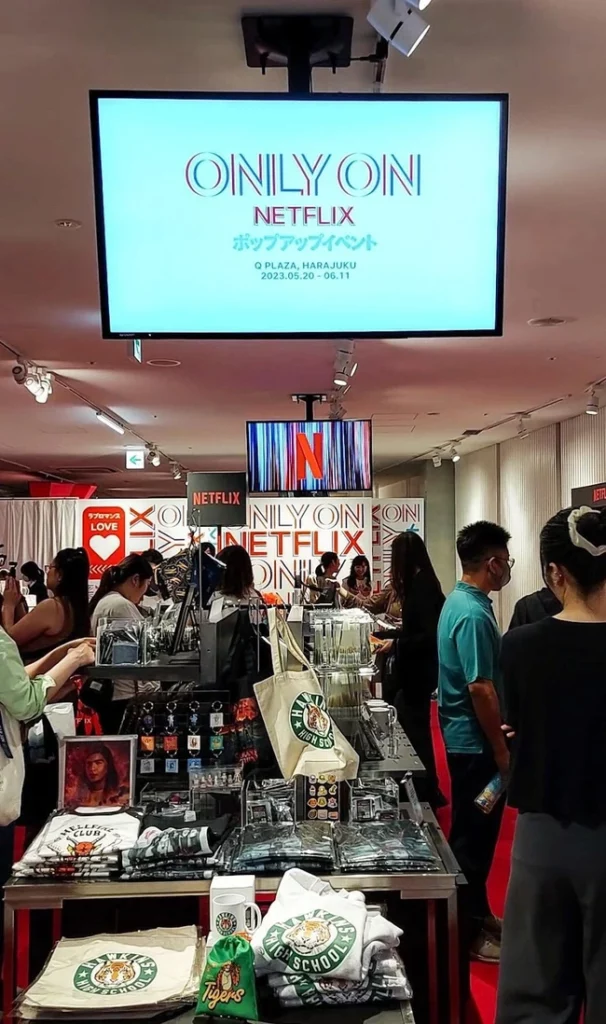 Only On Netflix Japan
Official Website: oonjp.com
Location: Q Plaza, Harajuku
Subway Stop: Harajuku Station on the JR Yamanote Line
Slots are running out fast for both Love and Adventure routes and will only reopen if somebody cancels their existing booking, so make sure to keep tabs on the reservation site! If you don't manage to book a slot before your trip stop by the event anyway. The shop and the food kiosks are open to everyone!
Looking for other places to explore? Join WindowSeat.ph's official Facebook community What's Your Trip PH for more recos!