What's New in Japan: 15 Attractions to Add to Your Itinerary
Most of these attractions are in Tokyo.
by Ina Louise Manto | May 23, 2023
Whether it's your first time visiting Japan or you're finally returning for a well-deserved break, here's a list of new attractions in Japan you should add to your itinerary:
The world's largest conveyor belt sushi restaurant
View this post on Instagram
In the mood for sushi? If you're looking for a unique way to have endless servings of maki rolls, nigiri, and more without breaking the bank, pay Kura Sushi in front of Oshiage Station a visit. This newly-opened outlet boasts two floors with a seating capacity of up to 277 people with its 33 counter seats and 47 booths. Prices start at ¥110 per plate or approximately just PHP 44.78!
Warner Bros. Studio Tour Tokyo – The Making of Harry Potter
There's no need to fly to London to have the whimsical experience of living inside Harry Potter's iconic sets. The second of its kind in the world, The Making of Harry Potter is set to open in Toshimaen, Tokyo on June 16, 2023. Boasting 90,000 square meters, it's bigger than its London twin. Some things to look forward to include sets, props, SFX & VFX, and costumes used in the films.
PSA Potterheads: A New Harry Potter Theme Park to Open in Tokyo in June 2023
PSA Potterheads: A New Harry Potter Theme Park to Open in Tokyo in June 2023
Ina Louise Manto | Mar 22, 2023
Toy Story Hotel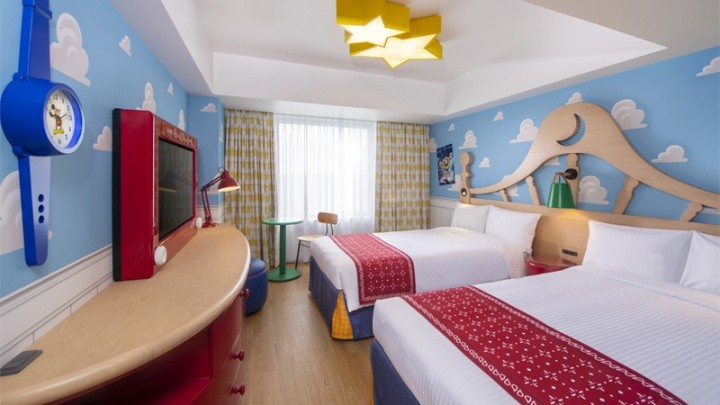 For travelers with kids or those who are kids-at-heart, have a unique accommodation experience at one of the latest additions inside Tokyo Disney Resort, the Toy Story Hotel. Feel like you've entered the world of Andy, Woody, and the gang at the themed hotel: from Andy's room to the lobby.
3,000 capsule toy machines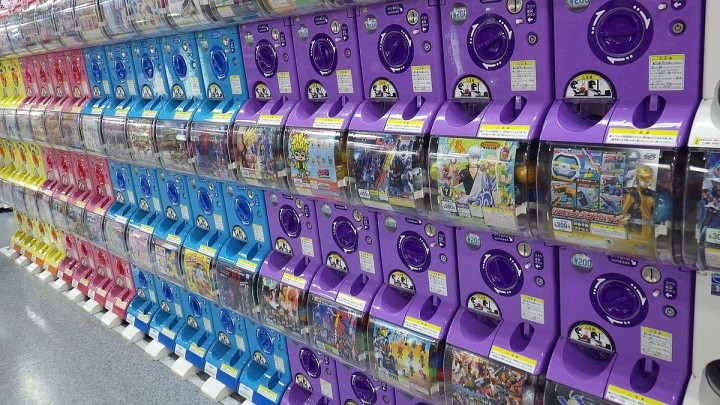 While we're talking about toys, here's what you can do with your loose change: pay the Gashapon Department Store a visit and try your luck with scoring trinkets to collect from one of its 3,000 capsule toy machines.
Super Nintendo World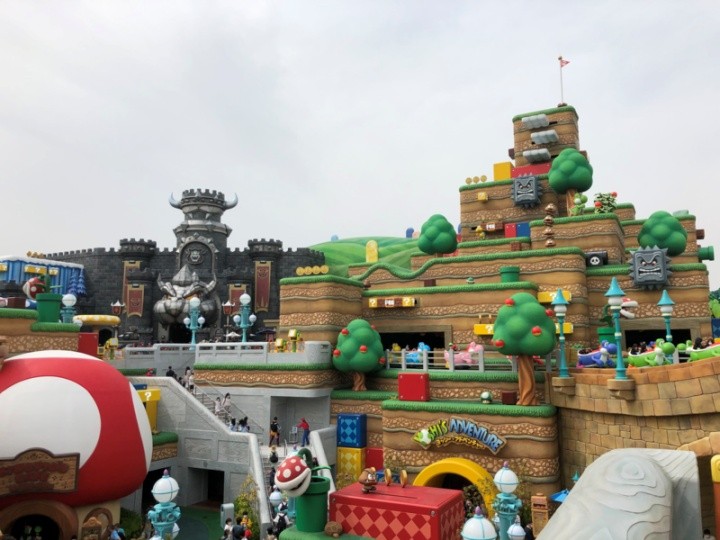 Got plans to visit Universal Studios Japan in Osaka? Aside from popular areas like The Wizarding World of Harry Potter and Minion Park, Super Nintendo World opened amidst the lockdown in 2021. Feel like you just stepped inside the iconic Super Mario game – it's literally brought to life! You'll also get a Power-Up Band to make the experience more exciting.
Read more about other attractions in the theme park here. https://www.usj.co.jp/web/en/us
Ghibli Park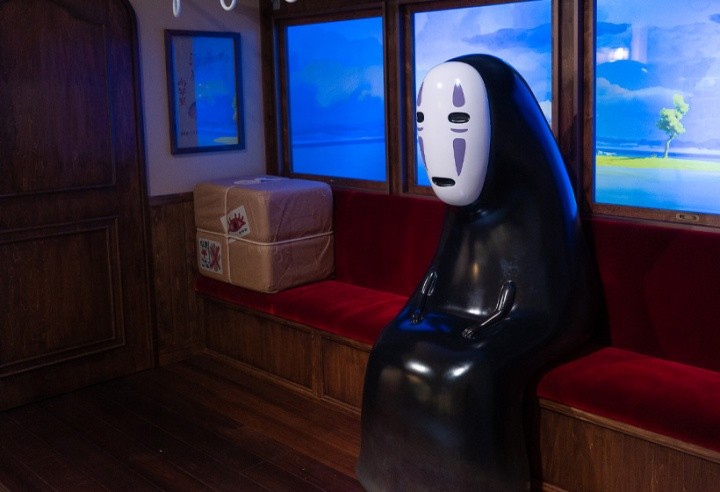 Speaking of theme parks, the much-awaited Ghibli Park in Aichi Commemorative Park outside Nagoya, finally opened to the public in November 2022. The park features different areas: Ghibli's Grand Warehouse, Hill of Youth, and Dondoko Forest – all based on Studio Ghibli movies like Howl's Moving Castle and My Neighbor Totoro. Keep your eyes peeled on the ticketing though, as they have to be booked in advance; slots for a certain month open three months in advance. Find more details here.
Japan National Stadium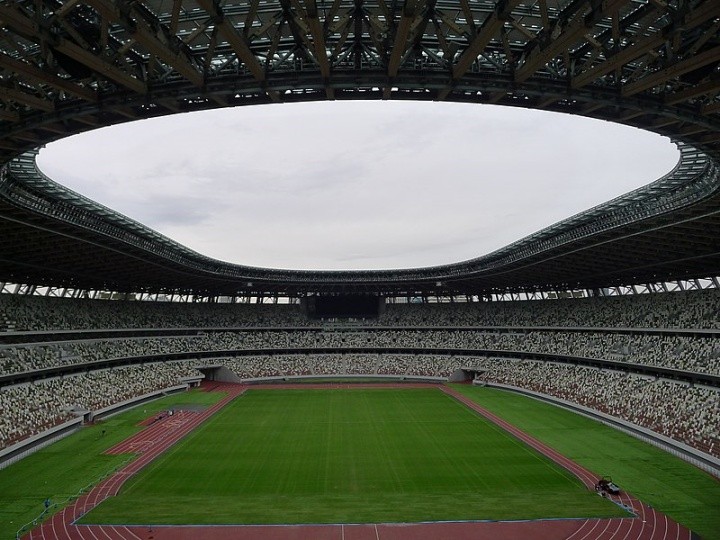 Want to relive the Tokyo 2020 Olympics and set foot where athletes made history? Tours are now open until March 2024 and you'll get to visit six areas of the stadium: Flash Interview Zone, Observation Deck, Track and Field, 2020 Games Torch Relay Torch, Player Locker Room, and Sign Wall. Find more about the tour experience here. https://kokuritu-tours.jp/en/
Yokocho Food Hall in Shinjuku
The number of bars, restaurants, and cafe options in Shinjuku can get overwhelming, so if you want to get started with what the food scene is like in the area, head to the newly-opened Ryu no Miyako Inshokuhai Shinjuku Higashiguchi Yokocho. Boasting three floors, the entire building hosts 17 eateries that can accommodate up to a thousand hungry guests. You'll find comfort meals here such as ramen, tonkatsu, and yakitori, and even a karaoke bar on the second basement floor.
teamLab Borderless
View this post on Instagram
Here's something to look forward to if you visit Japan in late 2023. teamLab Borderless in Odaiba closed in August 2022 but it's reopening sometime this year and relocating to Azabudai Hills in Central Tokyo. While we wait for its reopening, you can still experience the unique lights and sounds displayed over at teamLab Planets in Tokyo, which is open until the end of the year.
Japan's largest eSports park at Red Tokyo Tower
View this post on Instagram
Video games, laser shooting, VR, and arcade – find them over at Japan's largest eSports park at Red Tokyo Tower. This is your chance to try different VR games, which you'll find on the third to fifth floors of the building. Many of these games require physical activity, so make sure to wear comfy clothes when you visit.
The Tokyo Toilet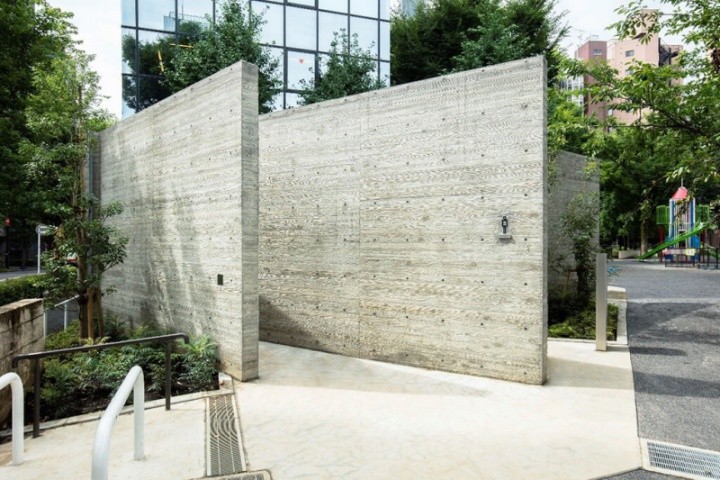 While public toilets aren't really an attraction, the upgrade in Shibuya is still worth including. No one wants to feel uncomfortable during a day full of tours! In cooperation with the Shibuya City Government, The Nippon Foundation launched THE TOKYO TOILET – an initiative to renovate 17 public toilets across Shibuya. These toilets are accessible to everyone, regardless of age, disability, or gender.
See the list of locations and when they're going to be available here.
Robot cafe in Nihonbashi
View this post on Instagram
Robot cafes aren't new in Tokyo, but the newly-opened Dawn Avatar Robot Café isn't the type of its kind. Dawn Avatar Robot Cafe has real robots serving food and beverages with a twist – they're controlled remotely by disabled workers. This initiative for a more inclusive workplace in Tokyo was inspired by the owner of Japanese robotics company Ory Laboratory Inc, who was bedridden for three years.
Modern public bathhouse with alcoholic drinks
View this post on Instagram
After days of touring and walking, a relaxing bathhouse experience sounds like the perfect activity. There's no need to travel to popular prefectures for the traditional onsen experience (if you don't have extra travel days); you can do so right in Tokyo. Kogayeno was once a neighborhood and was renovated into a modern public bathhouse. Aside from its gender-separated baths, it also has an open-air cold plunge pool and a craft beer taproom with a DJ.
Renovated Miyashita Park
View this post on Instagram
From being a public park, Miyashita Park has now transformed into a shopping complex, giving home to a wide selection of clothing shops, restaurants, and cafes. Don't forget to visit the roof deck, where you'll find a sand-covered court, a skate park, and a bouldering wall.
Animate Ikebukuro
View this post on Instagram
Planning to hoard all things anime and manga? Nestled in Ikebukuro, Animate was temporarily closed in 2021 to make way for a bigger and better store, which opened in March 2023. Here, you'll find various manga in various genres: from niche to classics. This is your sign to treat yourself to new reads!
Heads Up: The Japan Rail Pass is Increasing Prices in October 2023
Heads Up: The Japan Rail Pass is Increasing Prices in October 2023
Ina Louise Manto | Apr 19, 2023
Looking for other places to explore? Join WindowSeat.ph's official Facebook community What's Your Trip PH for more recos!